I'm back and I'm balls deep. This bad boy is for us adults sod the kids. Ballie Ballerson was absolutely shitting mental in all the right ways. I'm surprised I lived to tell the tale.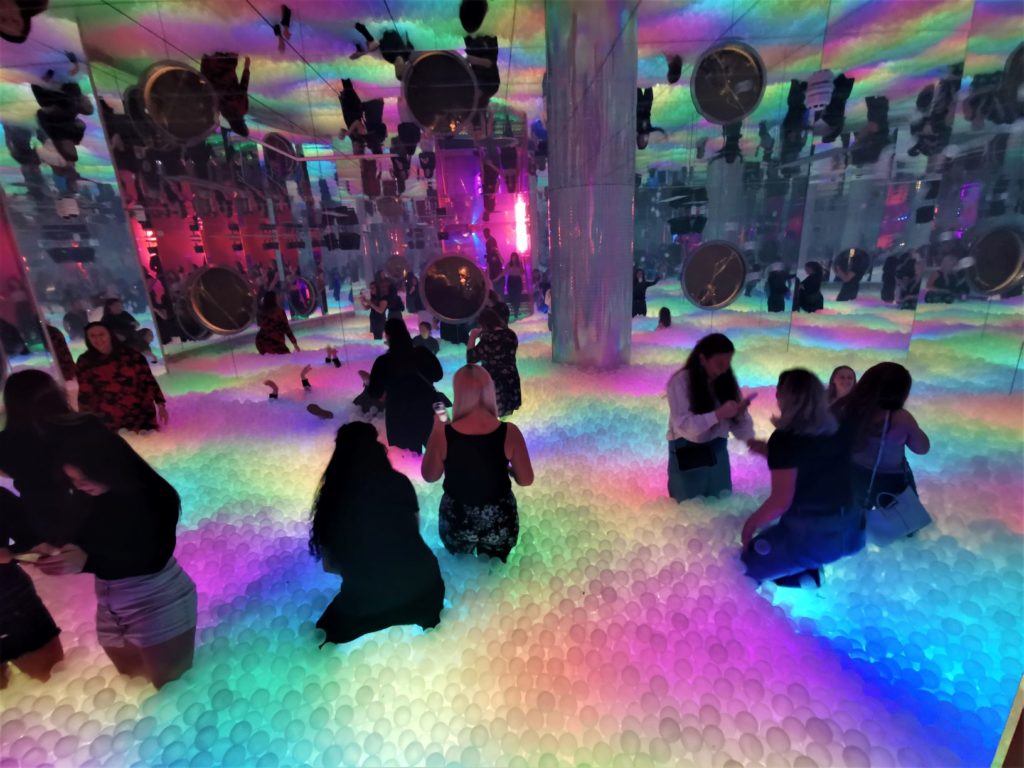 What Is Ballie Ballerson?
Basically Ballie Ballerson is soft play for adults but just the ball pit bit. Haha us adults with kids know exactly how utterly rank ball pits get in a kids soft play. Imagine combining that with a cocktail bar and shoving a load of pissed up adults in there too. Oh did I mention……Its bottomless brunch. Fuck the food, I never went longer than 10 mins without a porn star martini in my hand either (that's because I was balls deep)
Saturday was a duel celebration for my friend who's birthday it was and she had just become a qualified solicitor too. She lives in London anyway so we all jumped on the chance to celebrate with her at Ballie Ballerson then crash at hers afterwards.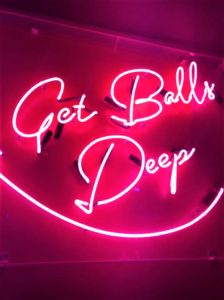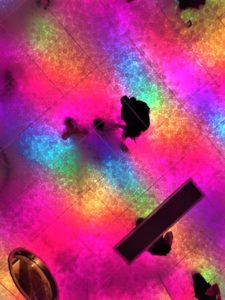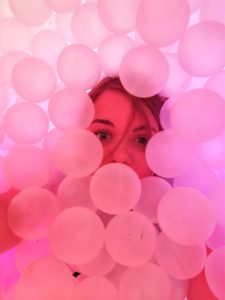 As we booked so far in advance we got cheap train tickets (fuck driving to London) and our bottomless brunch which includes unlimited drinks and a fair amount of pizza cost us £45 which sounds a lot but we got our moneys worth. In fact i thought it was pretty damn cheap considering 1 round in London cant start at around £30.
There are 2 sessions for the bottomless brunch and we got the 2.30pm -4.30pm slot. They only do it during the day on weekends. Its a crazy head fuck being that pissed in the middle of the day too. Once you're in though its as dark as another nightclub so its pretty disorientating when you leave and everyone's still doing their shopping while you're stumbling round like a crazed pissed up alcoholic that's just been swimming in balls.
Whats Ballie Ballerson Like?
When we arrived there were around 11 of us in the group. Had our tickets on our phones and we got scanned in. As we chose to had a table we didn't need to use the cloakroom but there is one for anyone needing it.
We grabbed a drink off the bar as we were some of the 1st in and there was no queue whoop. Keep hold of your glasses (actually plastic) because they'll just refill them. We got great seats and our table was right next to the DJ booth. Our table was covered with more glasses! turns out if you have the seated option they bring the drinks to us! whoop. No queuing for us at the bar.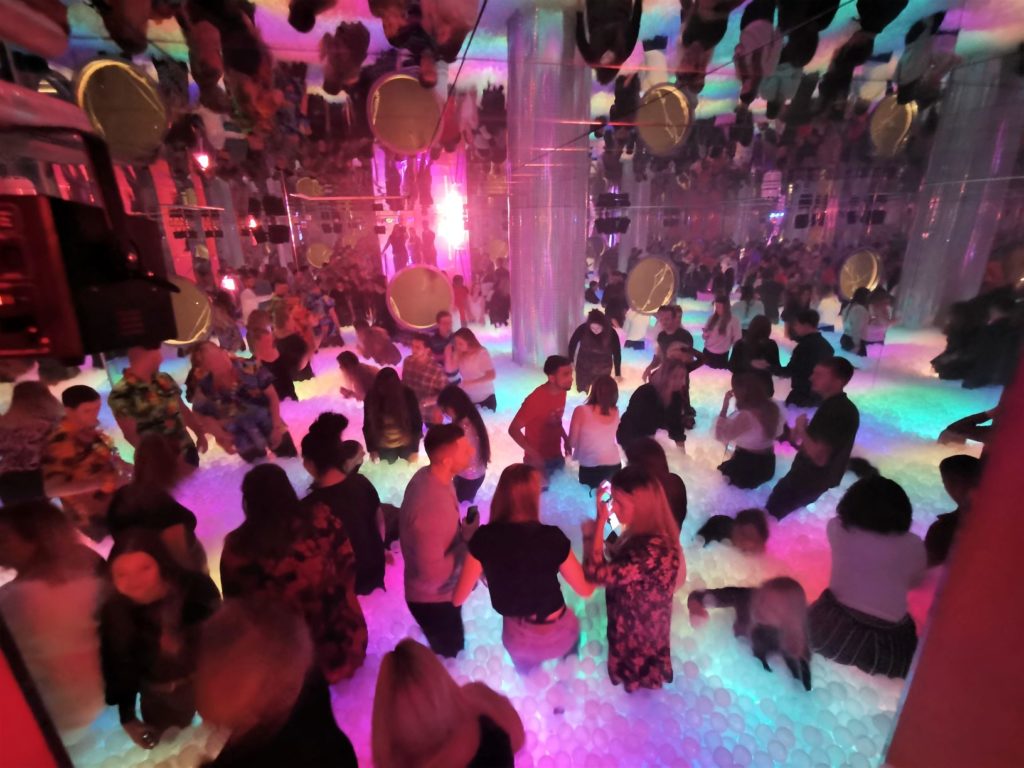 Me and my friend Shellend necked our first porn star martini and off we fucked into the ball pit. Like a big ass kid this was what i was most excited to see. It didn't disappoint. Straight in, straight down and under. There were balls everywhere and it was deep. There were mirrors surrounding the ball pit even on the ceiling like some kind of fetish dungeon. The pit was lit up like a rainbow it looked amazing and everyone was already having an amazing time.
More of our friends arrived in so had the photos taken and then fucked off to get on it like a car bonnet. Little tip when your falling backwards into the pit make sure you're not too near a mirror when you do it. Both me and shellend twatted our heads. Oh yeah I wouldn't wear a skirt either unless you like the feeling of balls slapping around your thighs.
Getting Our Drink On
When we arrived back the pizza had arrived which was great because I was starving. It was so fresh it was hotter than the sun and i burnt my fucking tongue haha. No matter I cooled it down with more Martinis.
It was around this point where I started my decent into utter pissedness. Bear in mind I haven't had a night "out out" in months. In fact I don't think I've properly drank since the kebab incident in Bicester and I'm pretty sure that was March time. So that coupled with the knowledge that i had no kids to look after while hungover (every parents fear) I was on mission.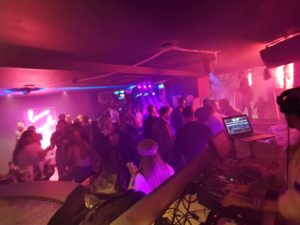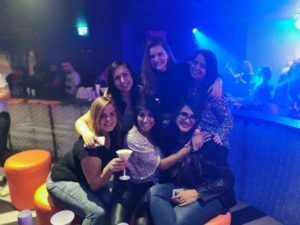 I looked a right state now too after curling my hair twice and the weather both times fucking it up with the wind and rain. The ball pit knackers you out its like a workout so add sweaty head to the scenario too and that'll be a pretty picture for you. I didn't let that stop me though. No fucks wee given at all. I had no one to impress, I wasn't on the pull. I'd already trapped some poor bloke into marriage and he was at home with the kids (although the DJ was hot and could have turned me with a few more drinks)
The music was great (what I remembered of it) the food was nice. My friends mentioned there wasn't enough. Was perfect amount for me…..maybe its because I ate too much and didn't share haha. I knew I needed to keep my food levels up though. I didn't want to be that person to Vom in the ball pit.
Wrapping Up
Every single member of staff that we spoke to were so friendly and helpful. I was pretty shocked at this because everywhere else we had been in London people were just rude and or couldn't be arsed. Not at Ballie Ballerson though.
Turned out there were 2 ball pits too. Spotted another one on the way to the toilet. Not as big as the main pit but equally not as busy either. At no point did it ever feel too busy and at no point did I have to wonder where my drink was or have to wait for the next one.
Everyone was having a great time. Even the stand up ticket people we're enjoying their pizza (one guy a little too much). They stop serving drinks around 30 mins from the end (though we had shit loads left anyway) and this is when everyone heads into the ball pit again for one last play.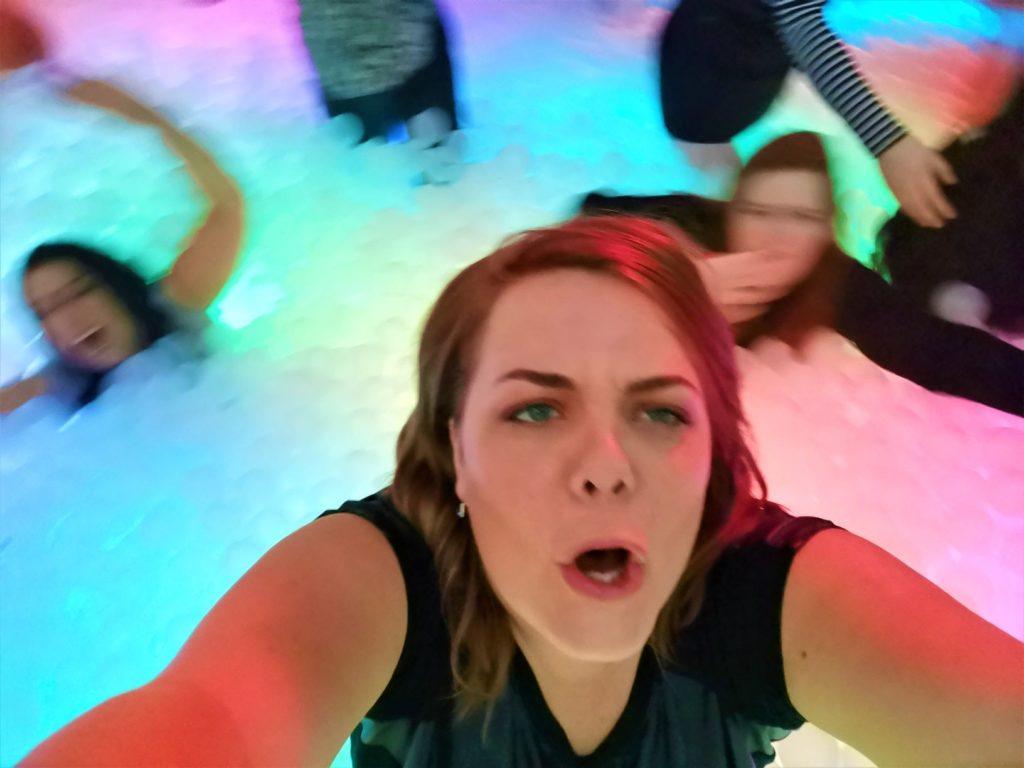 I took a ball to the eye and fuck me it stung all night. I deserved it though because in my drunken state I launched a ball into the eye of the birthday girl (sorry). It was bloody mental in their at this point I was so bollocked I kept falling in the pit. Everyone was throwing balls. At one point some woman went to grab balls to throw in the air and grabbed a fist full of my hair with them. That bloody tickled by this point my hair was beyond repair. I looked more like a crack whore on a come down than a 35 yr old mum of 2. It was time to get our coats, Leave and move onto the next place before i sobered up enough to give a shit. I wont go into the rest of the night….mostly because I can't remember.
Ballie Ballerson Soho Stats:
Distance from Bicester: 1hr 26mins
Sat nav: 53-54 Berwick St, Soho, London W1F 8SPDont drive hear parking's a bitch
Wheelchair friendly: No
Equipment upkeep: 10/10
Cleanliness: 10/10 didnt see any chunks in the ball pit!
Facilities: Everything you need
Age range: 18yrs plus
Safety: I cant answer this Adults and Alcohol are worse than kids and Haribo
Fun factor: 10/10
Dog friendly: No
Pushchair Friendly: NO!!!!!
Bikes and Scooters: No
Public transport: Tube it to Oxford Circus then walk
Conclusion
Ballie Ballerson didn't disappoint. I was surrounded by balls and can safely say I will not have been impregnated by any of them. No two ways about it. One of the best night out I've had in ages.
I want to go back again. I want to spend my own birthday there its just a shame its in London. One of these bad boys in Oxford would go down a storm. They need to branch out.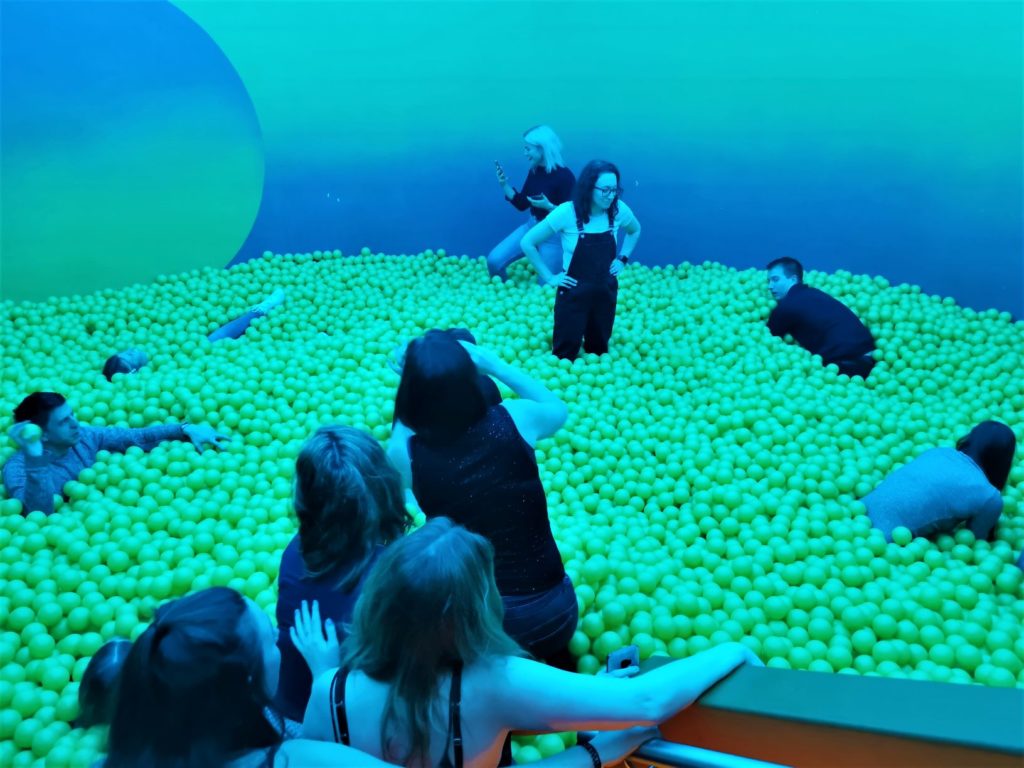 To be honest it would be easy to do it in the afternoon then head home again and carry on the party nearer home…. although I could Imagine the tube and the train would be a mood killer.
If you're wondering how to celebrate whatever it is you need to then i would hand on my heart say that this place would tick all of your boxes. Who doesn't like getting balls deep?
AOB
There websites HERE so have a look and see all the important bits for yourself.
Looking for somewhere you can take the kids? Have a look HERE