I finally did it. We went to
Kew Gardens
and bugger me it was amazing, perfect (OK maybe not because still had the kids with me but nearly). I loved it so much I want to have my ashes scattered here.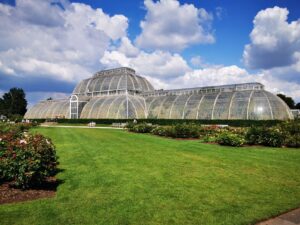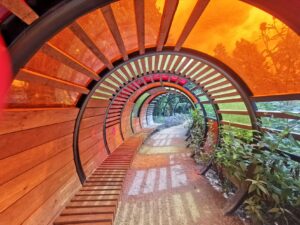 Kew Gardens
Main Points
Its big wear comfy shoes
Get there early if you're driving the car park is small
Pre book the children's garden slot to avoid the queue
Take a picnic its expensive to eat there
Might be worth taking change of clothes for water and sand play
If you like plants like I do (borderline addiction) then you'll love Kew gardens. The kids had an amazing time, even the husbeast was impressed. It's not just for adults there is Soooo much for the kids to do as well.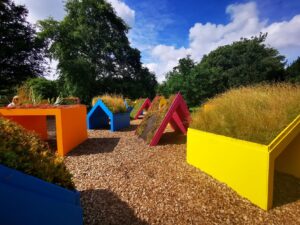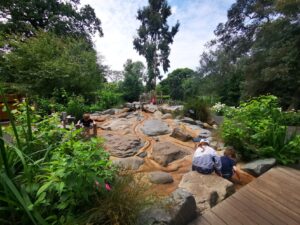 The Children's Garden
The children's garden is just lovely with all their sections on how to make a flower grow. The boys favourite section was the water obviously. You get a free 45min visit with your booking. To be fair we could have stayed in there longer as it was great. We did see 2 queues though. One for pre booked tickets and one for winging it on the day. So you probably could go in a few times.
We arrived at 10.30ish with tickets for 11am entry. We drove and parked there with no issues £7 for the day. I wish we'd gotten there earlier as the place is huge!! So much to do. I used my gardeners world 214 card so we got in cheaper whoop! (check Tesco club card too) they didn't even check for my card though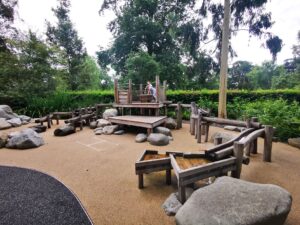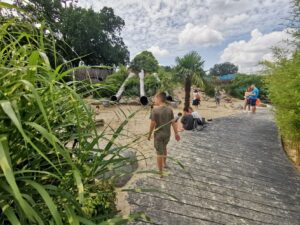 More About Kew Gardens
The food is nice but expensive which is a given in 99.9% of places these days. Don't forget your water. We did and had to deal with canned water, good for the environment but fecking annoying.
The hive was amazing and Cool, the flowers, the plants there's just too much to try and tell you. We loved spotting the newts in the pond (loads) the kids even found a cat that looked like our cat Panthro. What a great litter tray for a local cat.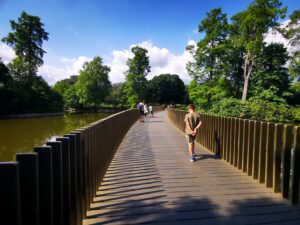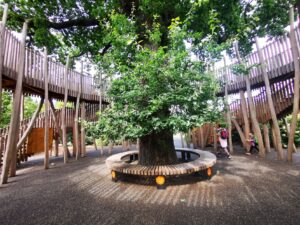 The greenhouses were just perfect I was in my happiest place ever surrounded with everything I love in life…. Plants and my family (that order too
)
The only sad thing was that it was too big for one day. The boys did so amazingly well but they inevitably became so tired with all the walking, Me too. I think the tree top walk was the nail in the coffin for them. Those steps are a killer. Stunning views though but not one for people with a fear of heights.
There's so much to say but I just can't be arsed I'm still tired. YOU MUST GO HERE!! even on the train if you can't drive. I'm already booking my childless return.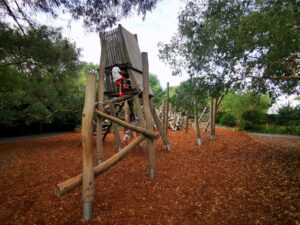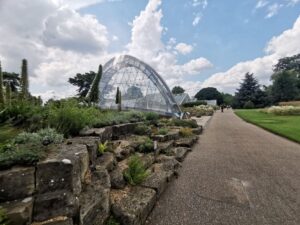 Kew Gardens stats:
Distance from Bicester:
1 hr 20mins (Traffic depending)
Sat nav: Royal Botanic Gardens, Kew, Richmond
Click to load sat nav
Wheelchair friendly:
Yes
Equipment upkeep:
10/10
Cleanliness:
10/10
Facilities:
Everything you need
Age range:
Any age
Safety:
9/10
Fun factor:
10/10
Dog friendly:
No
Pushchair Friendly:
Yes
Bikes and Scooters:
No
Value for money :
££ Find offers excellent value day out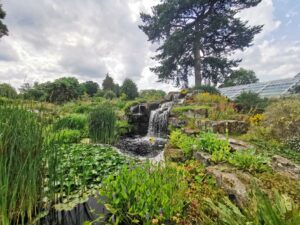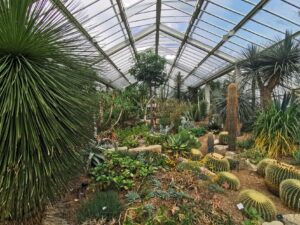 Conclusion
If you haven't been to Kew Gardens yet then you need to get your butts there I honestly cant think of any reason why people wouldn't have a great time here. Unless you're dead inside maybe