It was the Husbeast's birthday when we decided to visit The Greyhound. I had to pretend I liked him despite arguing all day yesterday because he's a prick. I was hoping he'd choke on a roast potato (no such luck) however the roast was absolutely cracking.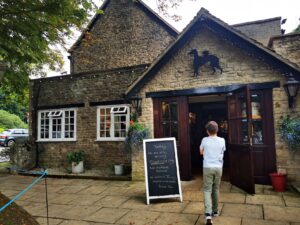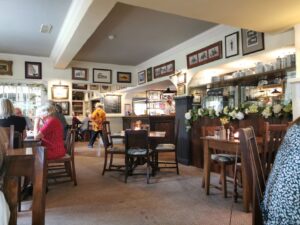 The Greyhound
Main points
Child Friendly
Great menu with lots of choice
Superb Roast
Stunning pub
Lovely garden
Woodland walk nearby
We visited the greyhound years ago and its been a place we've wanted to head back to. I'm sooo glad we did too because the food was nice, the venue was stunning and the price wasn't bad either.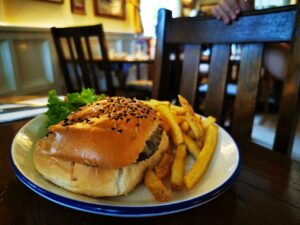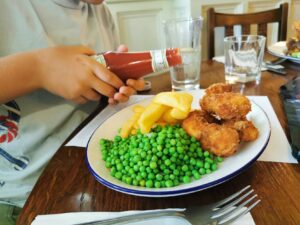 What we thought
In the garden they have a set of swings and a tractor. Not a lot but enough to entertain young kids if they're being dicks while you try to have a nice meal. The garden itself is stunning. Don't let the roadside location put you off. Its set back enough to not notice and its at a pretty safe distance for little ones. I'm sure you can sit in the garden on the weekends for drinks without booking too.
I as usual ate too much to the point of nearly vomming however I can't stand to see nice food being left on a plate. Me and the husbeast both ordered the beef roast and fuck me the slabs of beef we were served were huge. Husbeast couldn't finish his portion. Apart from the roast parsnip (Devils food) it was lovely. Clark had the goujons served with chips and what appeared to be the entire harvest of peas from Oxfordshire and Elliot had the cheeseburger.
For pudding I had the brownie. OMFG eat it, eat it all. Its what finished my off but there was no way I couldn't finish it all.
If I'm going to be picky I'd say the service was a bit higgledy piggledy but that's because I'm the type of person that likes the same server throughout the meal not 5-6 different people every time we needed something etc. (that really is just me being picky though)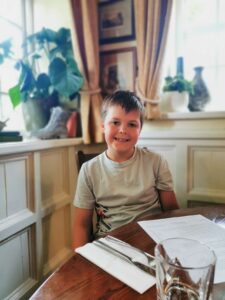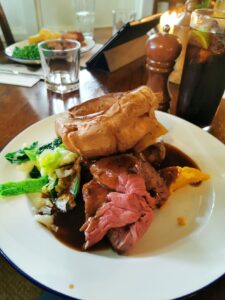 The Greyhound Stats:
Wheelchair friendly: yes
Pub Decor: 9/10 Stunning and simple with a lovely garden
Cleanliness: 10/10
Food hygiene rating: 5 (Highest score)
Value for money: 8/10
Child friendly: 9/10
Service: 7/10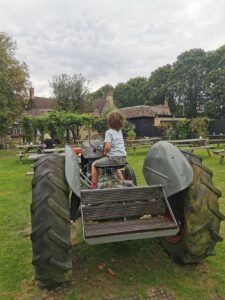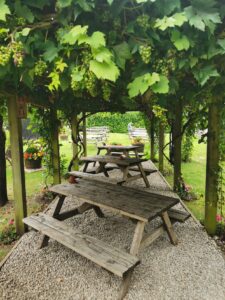 Conclusion
So if you're looking for a good Sunday roast venue I'd highly recommend The greyhound. They were busy so you really do need to book.
The value for money I thought was great. After paying we were given vouchers to redeem. Once you collect 6 we have 4 (I'm guessing 1 per person) then you can exchange it for a free main meal Mon – Thurs. Better than a kick in the reproductive organs.