Walks
Souldern Viaduct Walk
Oxfordshire Walks
If you're looking for a great walk with some interesting points along the way then Souldern Viaduct Walk could be the one for you.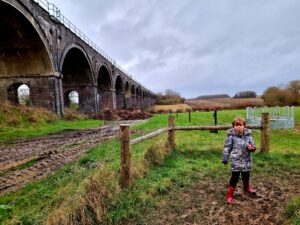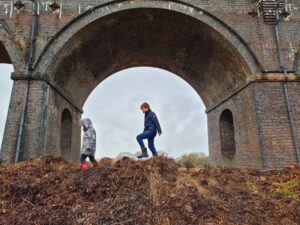 Souldern Viaduct Walk
Main Points:
Muddy as fuck when its been raining
Its not short
Public footpaths and bridle ways (Stick to them)
Dog friendly but keep on leads round live stock
Trains
Canals
Farms
best of all? pub at the end…..or beginning however you work
Look at this for a bridge?! It's impressive isn't it. We've always driven past on the M40 and wondered if we could get any closer. Well you can as long as you keep to the paths. It's a pretty big loop one me and the husbeast did minus the kids in the hotter months a few years ago. This time we wanted to try it with the kids. Clark loves trains so thought we'd take him and Elliot for a gander.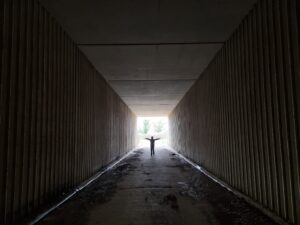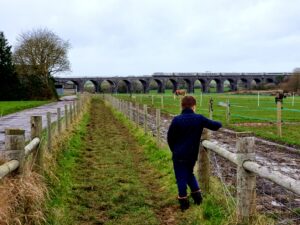 Not going to lie it was pushing it a bit on the walking front for them and Eric. It was pissing it down and they've been used to staring at screens for 2 weeks post Christmas. I had to carry Eric most of the way back. He hated the rain so much he tried to climb into my face to keep warm.
Where To Go
We parked on Souldern high street opposite the bull garage. It's residential please don't be Dick's about parking. Then we headed down bates lane following the bridle path. When the path splits into 2 take the right (gated side) then just keep going. You'll eventually walk under the M40 (cool echo tunnel). The whole way is paved until you get to the farm. Once you get to the farm please make sure you follow the signs. Keep your dog's on leads where it tell you too. We met some stunning, friendly horses.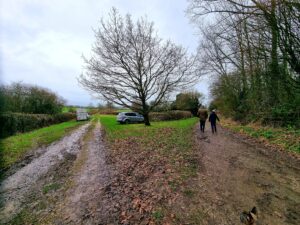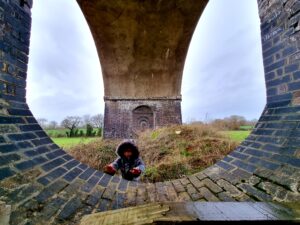 It's was an absolute mud fest over this field area. Not even sure an off road pushchair would make it? You'll see the viaduct from there just head towards. We had a mooch about then headed back. You can continue on under the viaduct remembering to keep to footpaths. You'll come to the canal after crossing over a railway bridge. You will have to use one of those pull down bridges. The rest is long forgotten in my memory all I remember is coming back via the top end of the high street where we started. Oh and there's a pub!! The fox.
Souldern Viaduct Walk Stats:
Distance from Bicester:
12mins
Sat nav: High St, Souldern, Bicester
Click to load sat nav
Wheelchair friendly:
Very uneven ground and muddy in the fields
Cleanliness:
10/10 (unless you count mud as mess haha)
Facilities:
Road side parking, No toilets. Pub in the village
Age range:
Very confident walkers plus
Safety:
9/10
Fun factor:
10/10
Dog friendly:
Yes
Pushchair Friendly:
Very uneven ground I would rather take a carrier
Bikes and Scooters:
No
Value for money :
Free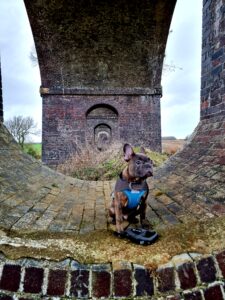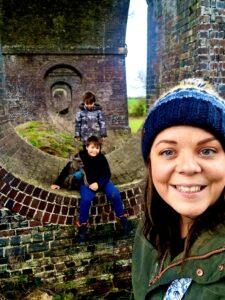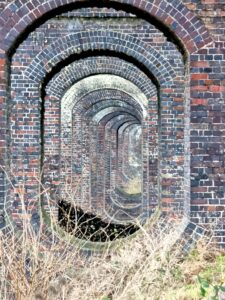 Conclusion
I'm going to start mapping my walks to make these things easier for you because it looks like I'm pretty wanky at giving directions. If you can decipher my directions the Souldern viaduct walk is pretty cool. I think we will wait until dryer weather before we revisit though.