Me and the husbeast visited Farmoor reservoir without the kids. Its not a place to take the kids when its so bloody cold.
We however needed to get our fat arses off the sofa and do a walk. We were getting a bit bored of the 5k blue line and fancied a change.
We didn't even know this was here until we came across it on the way home from another day out from somewhere else.
Huge car park
There's a huge car park and both times we've been its not been manned and the gates have been left open so we haven't needed to pay. Whoop bonus! However when you do have to pay its only £2 for the day anyway.
You cant see Farmoor reservoir from the car park or even the road. You need to walk up the small hill then you will see just how big it really is. Once you get up the small hill the rest of the way is as flat as a pancake. The paths are brilliant too, perfect for scooting and bike riding kids. Just make sure you take note of the signs where you can and cant ride your bikes.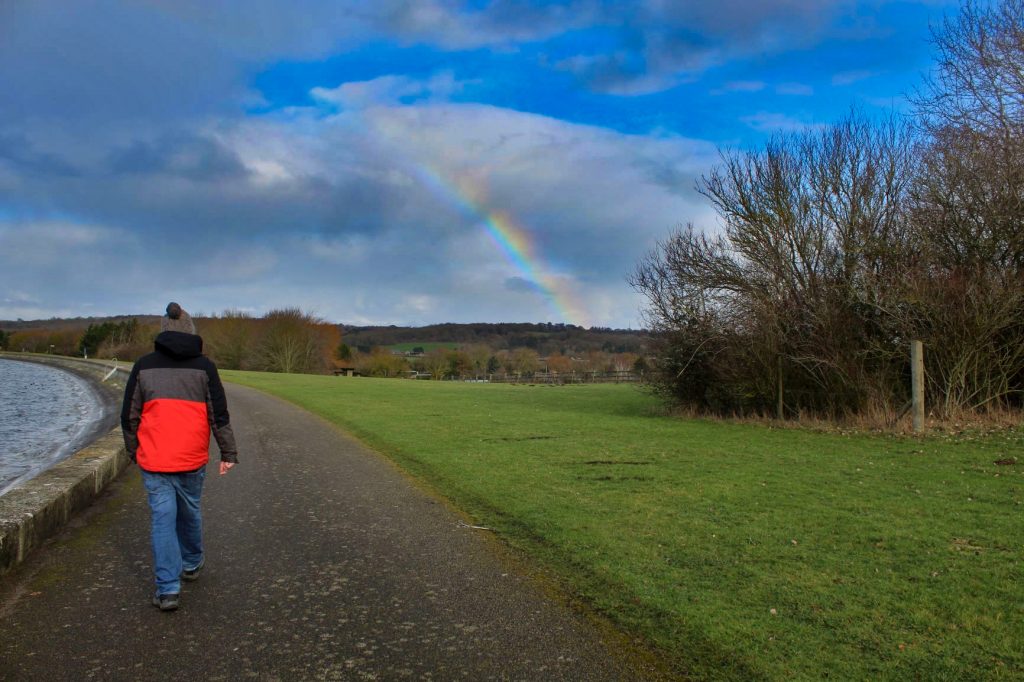 Farmoor reservoir seems to be a haven for fishermen. You can see loads of them in little boats all over the place. Watch out for the ones at the sides. You don't want to get caught by a hook when one casts off…. especially if there's a maggot on the end blergh.
Bird spotting
Farmooor reservoir sits next to lots of nature reserves and is great for bird spotters. I'm lucky if i can tell the difference between an owl or a duck if I'm honest. However there are some bird hides spotted round the walk. Personally i thought these would make for a great picnic shelter if it started to piss it down.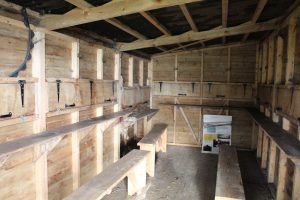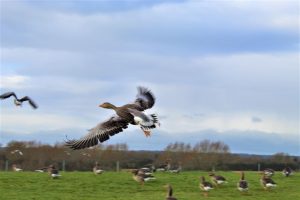 There were loads of birds and and geese so if you do take the kids this will be a great place to take some bread and bird feed. if i wasn't so crap with my camera i would have got some awesome shots.
As it was there was a rainbow too which was really cool. Alas my photography skills lack somewhat so i didn't get a decent photo.
Walking routes
There are several walks you can do around the reservoir one of them being the countryside walk. now we didn't do the country side walk but after further digging it would seem its not very buggy friendly at all so maybe avoid with smaller kids.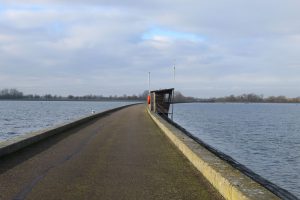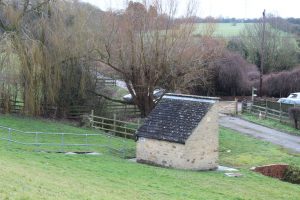 If you're taking a dog however, the countryside walk is the only walk you can take them on. They have to still be on a lead and they will not be allowed anywhere around the reservoir.
I did notice that they had toilets the whole way around the reservoir. Ok some on the further side were more like sheds but hey when you've got to go you've go to go i suppose.
Cafe
On the main side you will find a cafe. The views are pretty cool from in here. It has that greasy spoon smell to it. Which is normally a good sign that the food is decent. Non of that faffy vegan shit.
So basically this is a basic walk with something nice to look at while you do so. I've seen prettier places but I've also seen a lot worse. I'd say the car park side isn't as nice as the other side so give it a chance.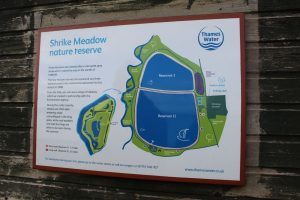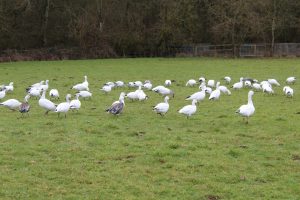 As the weather warms up i can Farmoor reservoir will become a great place to take the kids. Pop some binoculars in your bag along with a picnic and a bug hunting kit and you're set for the day.
Farmoor reservoir stats:
Walk difficulty: Easy
views: 7/10
Cleanliness:6/10
Points of interest: 7/10 some good bird hides on the way round too.
Buggy friendly: Yes if you stick to the reservoir walk but avoid the countryside walk.
Child/toddler friendly: Yes. Very flat but i would wait form warmer weather.
Dog Friendly: Not really unless you stick to the countryside walk.
AOB
If you keep an eye on the websites you will also find events on for sailing, windsurfing and even dinghy racing too.
We will be going back here when the weather improves. I think the boys will love watching the sailors and feeding the ducks.
There isn't a lot of info for Farmoor reservoir but check out the one site i did find HERE

For more simple walks check out my other reviews HERE