Yet another well hidden gem. Quite surprising really considering its basically just down the road and its 2 huge lakes. Calvert Nature reserve was a brilliant walk for us last week or Calvert Jubilee as its known.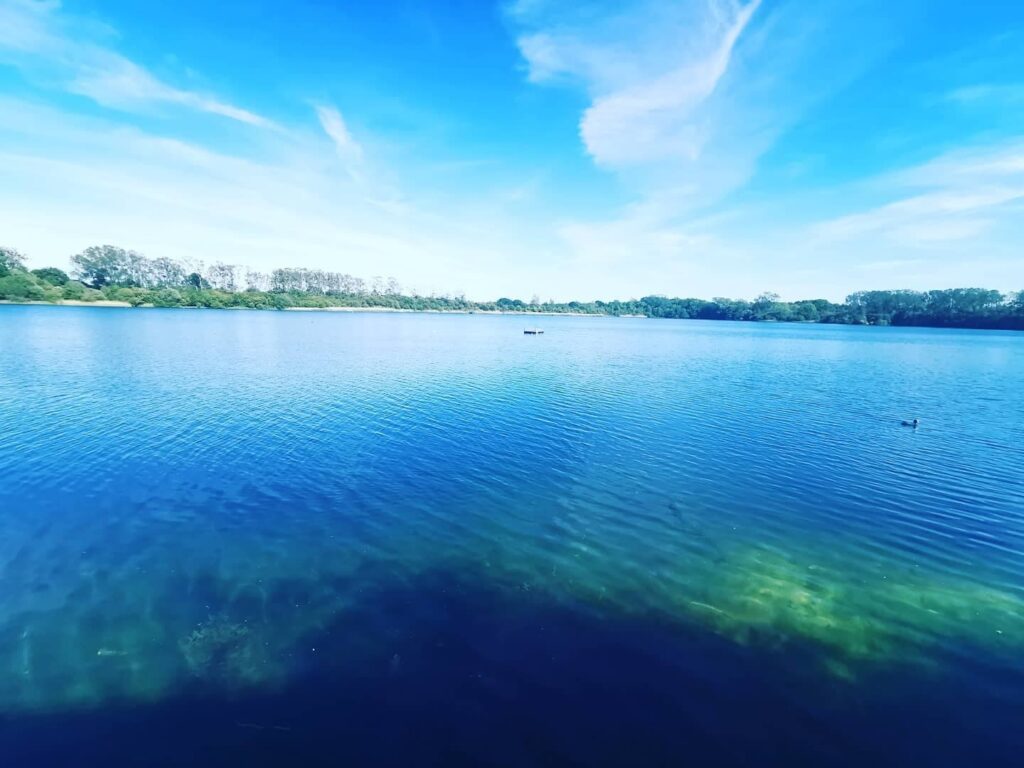 Calvert Nature Reserve
I'll be honest with you from the start. Parking is very minimal maybe room for 3 to 4 cars. This alone should be an indication for you that the paths are very narrow in parts making it difficult at times to social distance.
You cant access the water side even though you're walking round the lake. Its a nature reserve so this is to protect the birds and other wildlife so just bear this in mind when visiting.
Some of you will be disappointed to hear but Calvert Jubilee is a dog free zone. No dogs for those of you that have a fear this is great news. For those that are saddened you cant bring your fluffy, cute shit machine (As my dad calls them) Then have a look at my dog friendly map HERE for alternative ideas.
As I mentioned earlier the paths in parts cant be pretty narrow. Not only are they narrow they can be very bumpy too. Meaning this is not a walk that I'd recommend for pushchairs or wheelchairs unfortunately. If you can get over all of those rules/warnings then you're in for a cracking walk like us.
Walking Round Calvert Nature Reserve
When you head through the gates after parking you will see there's a right turn and a straight on. The right turn leads to a bird hide which is shut (Although still open) because of Covid. There is also a bird hide straight ahead but there were a couple of teenagers chilling in that one when we were there.
Take the path straight ahead anyway and you will see a left turn called the wildlife walk. This is the route you will need to take keep the field to your left and you will soon enter a wooded area. This is where the kids started to really have some fun.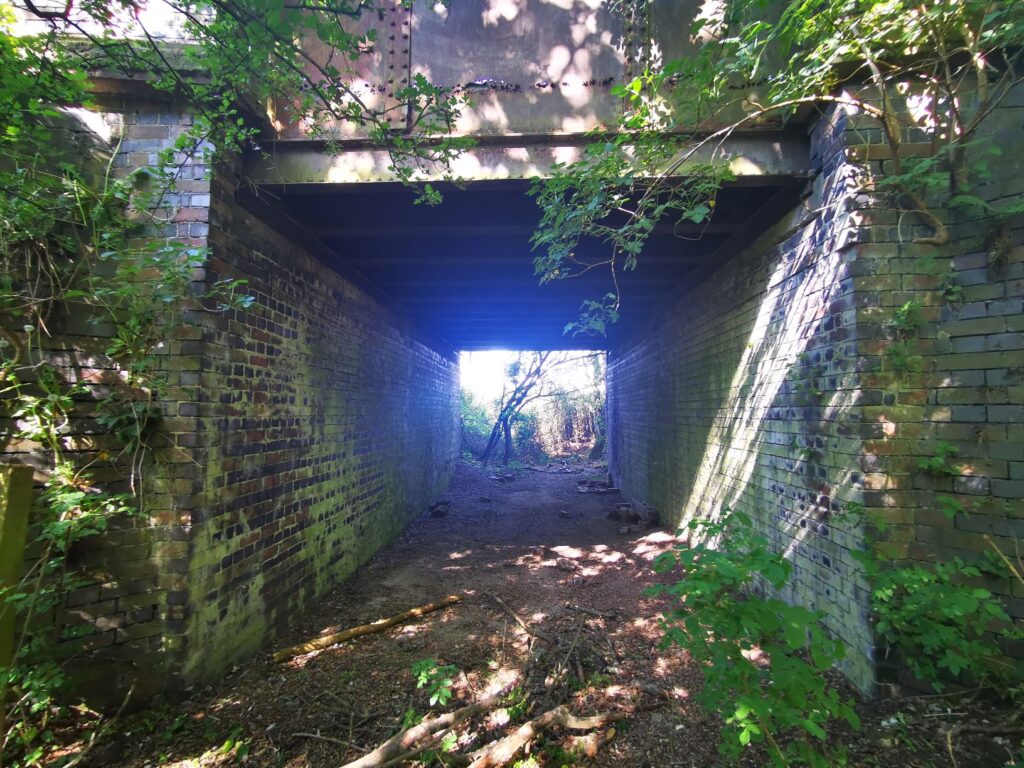 We came across an old bridge which was great for having a nose around. The husband laughed at us all going down the steep hill on our butts so tried to show off and stacked it. Hahaha his legs were cut to ribbons on the gravel. He carried on though (Still has the scabs today)
As you carry on there are lots of little bridges to cross. The boys were constantly trying to find the water side so they could go down and throw sticks in (The favourite thing at the moment) so this actually kept them going right to the very end.
Full Loop Of Calvert Jubilee
As we got to a more open area of the lake the paths become wider and you can get some cracking views over the lake. The water is so clear and a lovely turquoise colour too. We did get to an area where some older lads has an inflatable down by the lake but they must have been local because its not easy to get down to the water and its just bloody dangerous.
The boys had found a great tree to climb in fact there are a few really good trees to climb round the lake. We find oaks are some of the best climbing trees you can find and we've climbed a load of trees.
There are some really good spots for a picnic too overlooking the lake. One of these spots had been taken up by a topless (Male) sunbather so we didn't want to disturb his peace with my kids so soon moved on.
As you get to the end of the walk you will come across a gate that leads you out to the road opposite some houses. The kids at this point were absolutely pooped so the husbeast went and grabbed the car and i sat with the boys in the shade. Which was just as well as its all road back with no path so bear this in mind. Someone told me there is a way to full loop but I couldn't see this when we visited.
Calvert Nature Reserve Stats:
Distance from Bicester: 17 mins
Sat nav: Great Moor Sailing Club, Steeple Claydon, Buckingham MK18 2GJ Click to load sat nav (Car park opposite sailing club)
Wheelchair friendly: No
Equipment upkeep: 10/10 what we saw
Cleanliness: 10/10
Facilities: Small car park no cafe or toilets
Age range: Confident walkers and up
Safety: 8/10
Fun factor: 10/10
Dog friendly: No
Pushchair Friendly: No
Bikes and Scooters: No
Conclusion
Calvert Nature Reserve combines exercise, nature, fun and beauty all in one. This is why its such a good walk. There was enough to keep the kids running on to see what was round the corner.
There's a lovely amount of shade from the big burny bugger in the sky too. Or at least there is while you're in the wooded part too.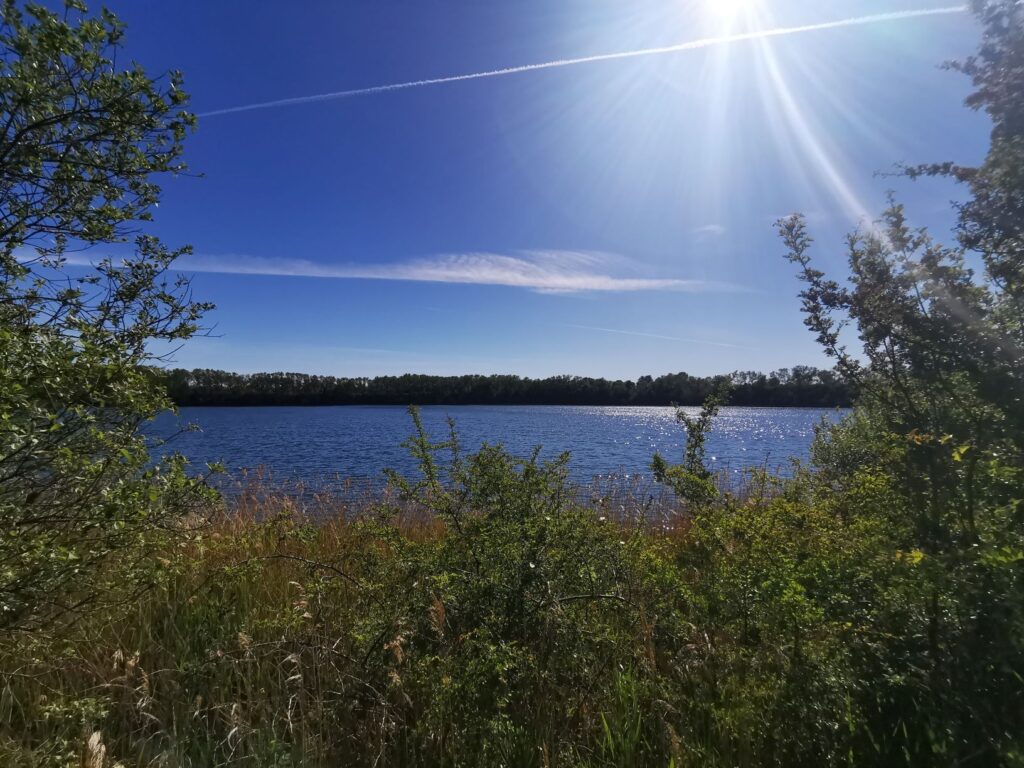 Take binoculars with you too and the kids can have a great time spotting all the different birds while you sit and have a picnic.
Its pretty obvious that some level of common sense will be needed if you're visiting so if the car parks full move on and come back another time. If you do find a safe spot then its a brilliant walk and I don't think you'll be disappointed.
AOB
For more information check out their website HERE
If you'd like to find more places to visit check out whats near you on the map of days out HERE