So this has maybe got to be one of my best finds to date. How this place was quiet I've no idea. I've wanted to visit Hawkstone Park Follies for a couple of years now but covid intervened. Not this Time though.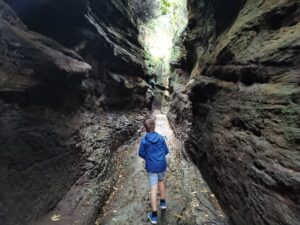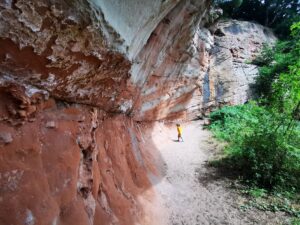 I'll start with the main points
It's not for the prams
not for the none walkers
Unfortunately not for wheelchairs
not for whingers.
This place will nearly break you unless you're well fit and don't inhale cake like me.
More about Hawkstone Park Follies
The views are unbelievable, I don't even think I've been in a gully before but I shit you not this place is an Instagrammers wet dream
When my child argued he needed a head torch in a zoo gift shop months ago I laughed. "You don't need that" I said. Well he showed me it's darker than my soul in those caves and his head torch lit the way. Do not visit without a torch you will fuck your legs up
There are 100ft drop warnings everywhere so if you have a runner. DO NOT COME HERE. You have to watch your children you can't just rock up in your chav wagon and let your kids run off to "let off some steam" while you sit on a picnic bench scoffing scotch eggs and diet coke with your mate and her kids doing the same. Then go crying to the sun newspaper when your kid plummets to the ground all the time saying "I had no idea there were so many steep drops"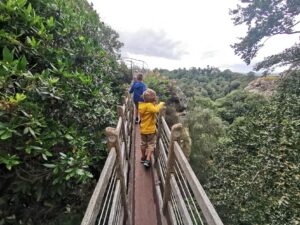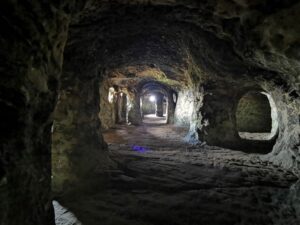 If you like adventure and sore legs then come here. I walked with Elliot to the top of the monument…. My legs 2 days later are still fucked. Even without that bum clenchingly High experience there are an uncountable amount of steps. It hurts, we hurt the kids hurt but WE LOVED IT!!
There are numerous trails and routes. Don't and I mean don't take the easy routes you will miss all of the good bits!
I'm amazingly proud of my kids they have never done something like this which was so physically demanding before well at least not for 3hrs anyway.
The best way to break up a 3 hour car journey? Why with a 3 hour walk around Hawkstone Park Follies of course.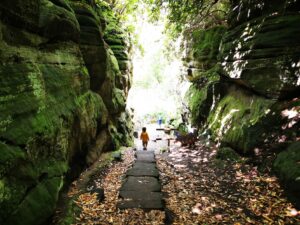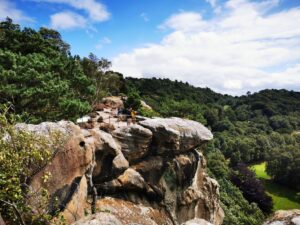 Hawkstone Park Follies Stats:
Distance from Bicester: 2hrs (Ish)
Sat nav: Hawkstone Park Follies ,Shrewsbury SY4 5JY Click to load sat nav
Wheelchair friendly: Nope
Equipment upkeep: 10/10
Cleanliness: 9/10
Facilities: Toilets at top and bottom and a cafe at the bottom only
Age range: Confident walkers plus
Safety: Depends on your stupidity level I suppose
Fun factor: 10/10
Dog friendly: Yes
Pushchair Friendly: No unless you're fucking nuts
Bikes and Scooters: No unless you like death and pain
Map of days out: Click me please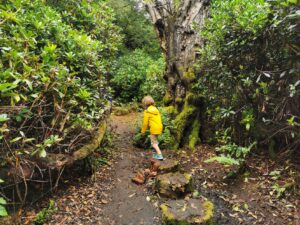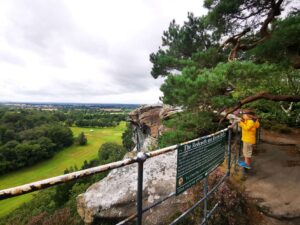 Conclusion
So Hawkstone Follies is in Shrewsbury yes it's a bit if a mission. We visited as it was on our way to my parents. We've wanted to come for a couple of years now and I'm so glad we went. So if you ever find yourself up this way make sure to stop in you won't be disappointed if you're not a boring git.