The Heythrop park walk is a fantastic walk it has 3 waterfall's and its in Oxfordshire. We hadn't been for a while and a fair bit has changed.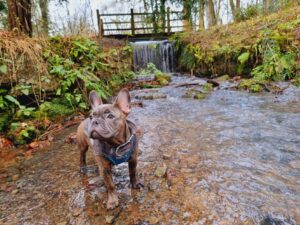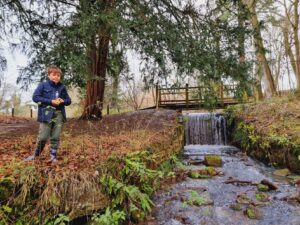 Heythrop Park Walk
Main Points:
Public footpath
No parking on site
Zoo close by
Waterfalls
Narrow and muddy in parts
Deep water
There was security on the gate wen we visited due to the building work going on. This mean we were no longer able to park on site. I'm hoping this is only until they finish all the work but then I have no idea how long that will take. It's not the end of the world because luckily they can't shut the public footpaths. It does however mean you need to park outside the grounds and walk in.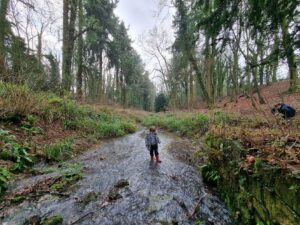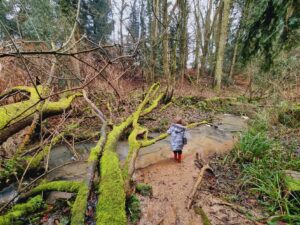 How To Find The Walk
Once you're in from the main entrance keep walking (Big walk) head to the golf club past that and when you see the bridge turn right and follow the river. If you keep on the public footpaths you will see all the waterfalls. I have been told that around 3/4 of the way down the drive there is a public footpath off that will bring you in a loop to the falls so maybe an idea to explore yourselves.
If you fancy parking elsewhere then may I suggest parking near Heythrop zoo taking the public footpath through maybe spot some lions, zebra and penguins along the way (don't loiter and don't piss off the staff) then you can head to the waterfalls this way only it'll be over the bridge and on your left.
The walk is like something straight out of lord of the rings its stunning. The only sound was the waterfalls…..and my screeching kids. As you can see from the photos one of the waterfalls was
We didn't see a single person on our walk either it was bliss.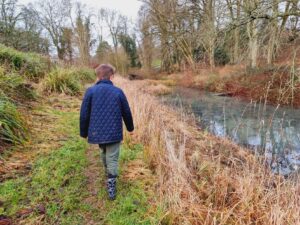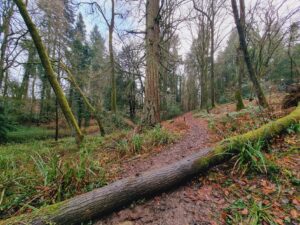 Heythrop Park Walk Stats:
Distance from Bicester:
37mins
Sat nav: Heythrop Park Resort, Enstone, Chipping Norton OX7 5UF
Click to load sat nav
Wheelchair friendly:
It is along the drive and the zoo area but as soon as you meet the waterfalls then no
Cleanliness:
10/10 (unless you count mud as mess haha)
Facilities:
No Facilities
Age range:
Very confident walkers plus (Zoo walk all ages)
Safety:
/10
Fun factor:
10/10
Dog friendly:
Yes but not allowed to roam the grounds I.E the golf course
Pushchair Friendly:
If you want to see the falls take a carrier
Bikes and Scooters:
No
Value for money :
Free
Conclusion
If walking is your thing then without a doubt the Heythrop park walk is stunning. Its not often you come across waterfalls or zebras in Oxfordshire even if they are man made ones.