After visiting Dry Sandford Pit a few weeks ago we finally found time to visit one of the other nature reserves in the area. Lashford Lane Fen is great for exploring we loved it. However is not as easily accessible as dry Sandford Pit.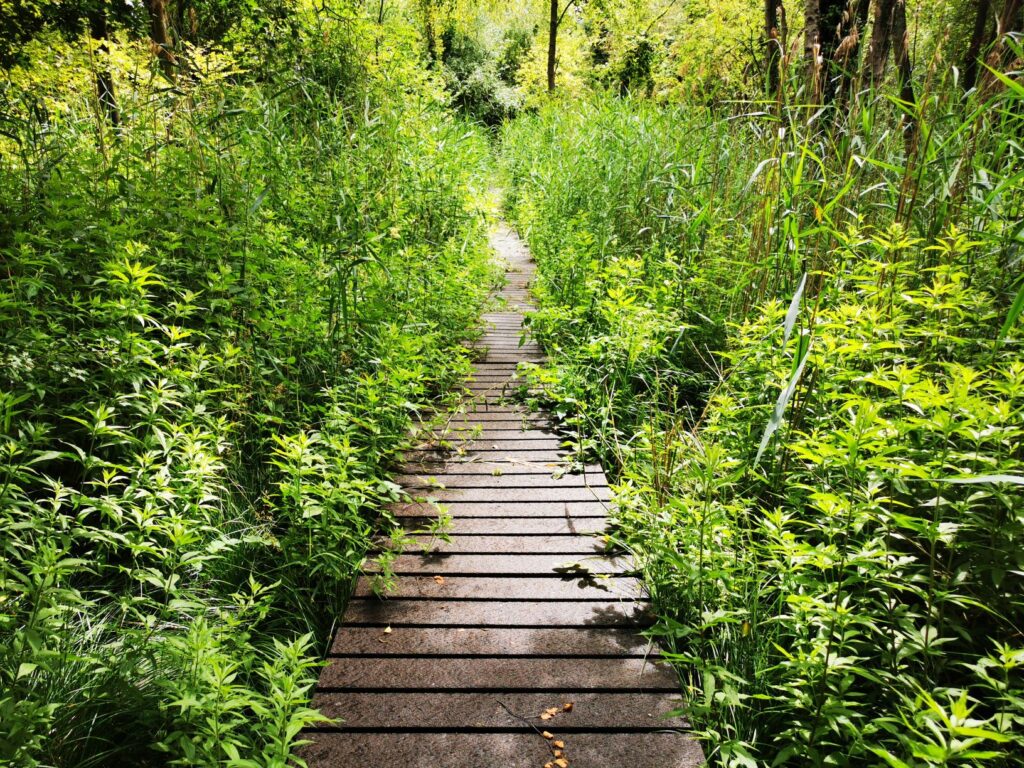 Lashford Lane Fen
Lashford lane fen isn't huge but its big enough to get a decent sized walk out of it. There is a car park but its very small maybe enough for 3. Luckily no one was in there when we arrived. Its also very easy to miss and not signposted as a car park so keep your eyes peeled.
We headed in and at first you're in a field with woodlands on your left. The boys were off they headed into the trees up ahead on the path. You'll head on through the trees until you reach a walkway and the raptor fields. Aka the really tall grass that the velociraptors hide in and kill everyone in Jurassic park.
Everything has really grown. You can just about make out the path in certain areas. The first lot of tall grass doesn't last long then you're into woodlands again and a better trodden path. There's a shallow stream running alongside the path now. Elliot went in with his wellies but I wouldn't recommend it for paddling.
We carried on straight (Not through the gate on the left) this is when it gets funnier. You're heading back into the grasses. It had been pissing it down so everything was wet. My feet were soaked by the end of the walk. If your kids have wellies take them even if its been dry.
Raptor Fields At Lashford Lane Fen
To go with the wellies I'd also recommend trousers. There are stingers along the way and the husbeast was covered in them. It was pretty funny listening to his agonising screams every time he brushed past one. Elliot had found a stick and was bushwhacking his way through. The kids loved pretending they were on a Bear Grylls adventure.
You will come across a fair few wooden walkways some in better condition than others but all mostly fine. Its probably best to stick to these especially in the long grass. There's running water that you cant see but you can hear in certain areas.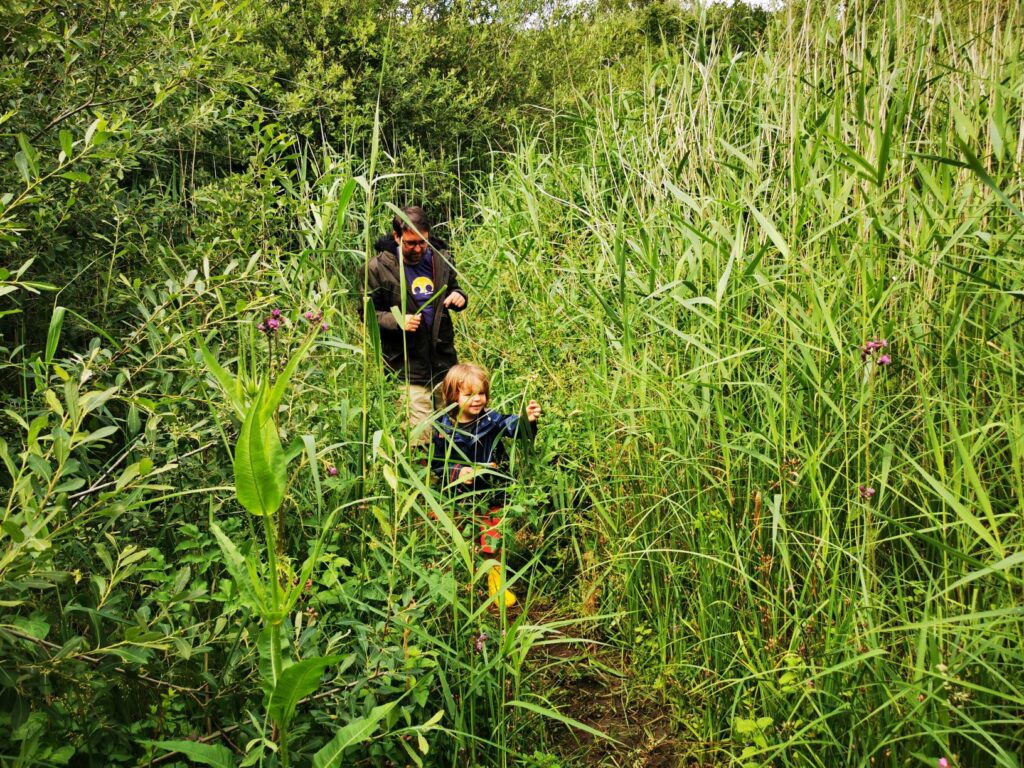 There are signposts but a fair few are missing, fallen down or just downright confusing. For us this just added to the adventure. It was pretty funny because we had shit all idea what was coming up next.
You'll come across bridges, climbing trees, walkways, woodlands and loads of water. If you can navigate the route (If we could you can) then its a brilliant little walk with so much going on to keep the kids going they didn't moan once whoop. You will do a kinda loop round at the top and come back through the gate i said not to near the start. Then you head back on yourself.
Lashford Lane Fen Stats:
Distance from Bicester: 30 mins
Sat nav: 33 Lashford Ln, Dry Sandford, Abingdon OX13 6DY Click to load sat nav
Wheelchair friendly: No
Equipment upkeep: 7/10
Cleanliness: 10/10
Facilities: Small Car park
Age range: Best for confident walkers
Safety: 7/10
Fun factor: 10/10
Dog friendly: No dogs allowed
Pushchair Friendly: No
Bikes and Scooters: No
Kite Flying: No
Conclusion
Reading back and looking at the stats it doesn't sound like a great place to walk. However if you have slightly older kids, No dogs and you don't mind getting a bit lost and muddy then Lashford Lane Fen is a fantastic walk. Its totally different to any of the other walks we've been on too.
It's not far to travel for us at all and we love the area. Dry Sandford Pit just up the road too you could really make a day exploring the area. There is a walk you can do which joins all 3 nature reserves but we got lost and that's for another review.
We didn't see a single other person when we were there. We did hear some voices and the smell of devils cabbage as we were leaving near the entrance though. Overall is was a brilliant socially distanced walk.
So with all that in mind and you don mind just a walk with no frills and bit bit of the off road style then I'd say check out Lashford Lane Fen. As with all places we visit take your rubbish home. All I see these days are reports of litter everywhere and it pisses me right off (especially when i get the blame for reviewing a place)
AOB
For more detail have a look at the website HERE
For other child friendly walks check my website HERE