Who knew this little gem was slap bang in the middle of Headington. Ok loads of you did haha because a fair few of you told me about it. See I do listen and you were all right CS Lewis Nature reserve was lovely.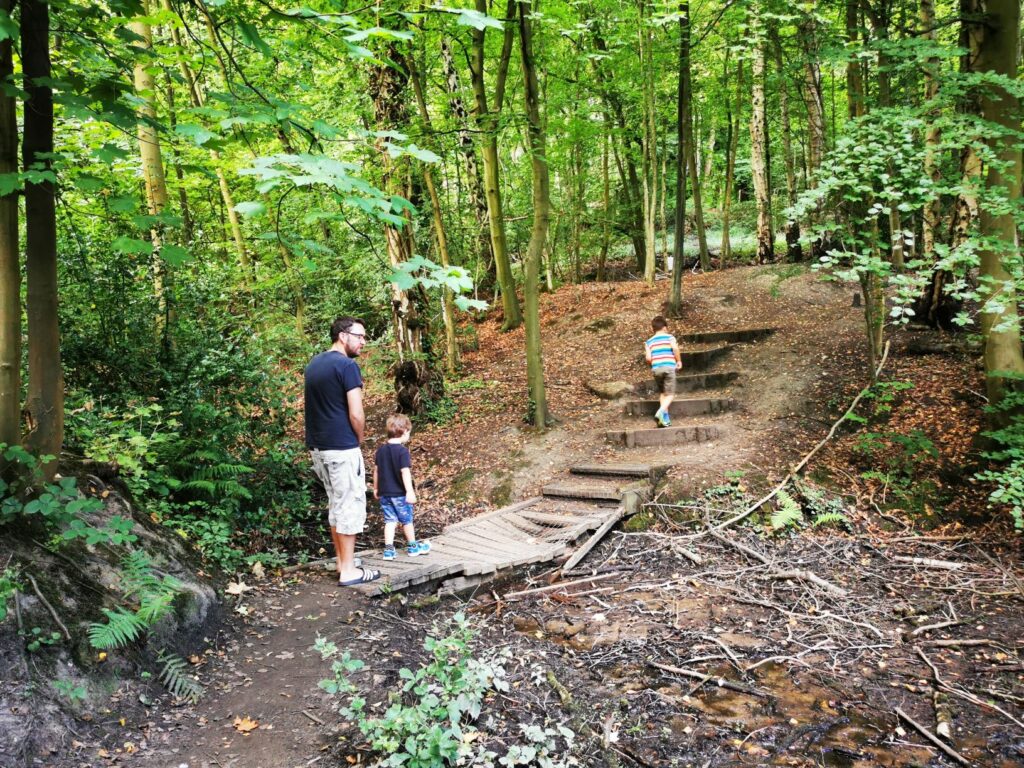 CS Lewis Nature Reserve
I think we went on a Sunday, Fairly early because we had to get back for a BBQ. It's worth noting there isn't a car park. Its road side parking so please be respectful of the residents. We had no issues whatsoever when we turned up it was pretty quiet.
In case you've been living under a rock CS Lewis is the chap who wrote the Narnia books and its said that he used the reserve for inspiration. What I didn't know was that I would be able to walk past his old house. Pretty cool right? Its a private residence now so don't just go for a mooch round their garden peeping in the windows. I did see a note that you can arrange to have a look though.
Head down the little alley straight ahead and you cant go wrong. You will come across the pond/lake first. We took some bread for the ducks and if i'm being honest the poor ducks didn't get much of a look in. Clark was munching away on it and Elliot was trying to feed the ducks but this cat was eating it all. The cat soon became Elliots best friend eva! That kids obsessed with cats.
We started off on a small circular walk and as we started off we started to find some fairy doors. Well we started but never found them all. They are numbered so i'm sure if you're really looking for them you can easily find them. They boys wee too busy getting dirty arses scooting down the hills.
Great Little Walk Round CS Lewis Nature Reserve
I'll be upfront fairly quick. This isn't a walk for prams or wheelchairs. Unless there's a route I don't know about anyway. I mean you can easily make it to the pond area but the rest of the walk we went on was up steps/ hills and over a seriously dodgy bridge that I didn't think would take the heft of my arse.
The boys were in their element. I mean they always are when were outside but this place was pretty cool. It was Ideal for us on this day too because they wouldn't have done a long walk (because the douche bags woke at 5am) we were limited for time and we needed somewhere fairly close. CS Lewis Nature reserve ticked all the boxes.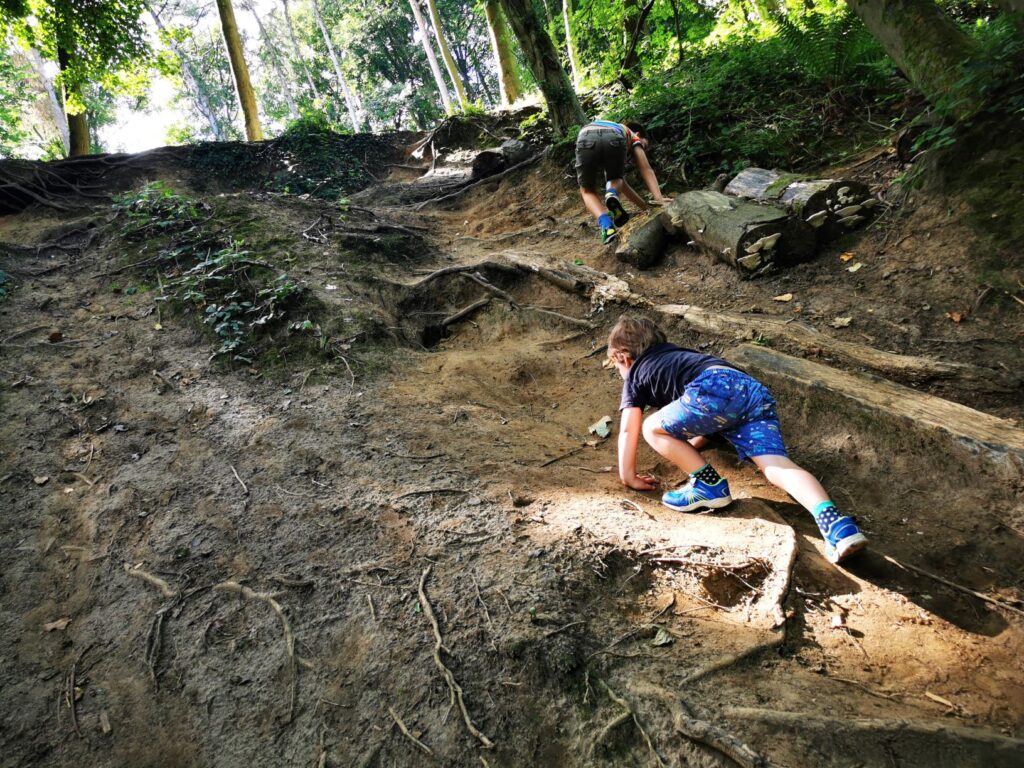 Don't put the kids in their Sunday best. If yours are anything like mine they will end up in a right state by the end. Tree climbing and dirt sliding are all on the menu here. Once we got the the top of the reserve there's an awesome and I mean awesome den. Pisses all over out attempts. Some guy was up there with his keyboard but moved out of the way so the kids could have a look round.
We had a lovely walk round the wooded area and made a loop back to the beginning. This is when we saw a cracking little spot by the pond. A family had camped up with their little girl, a picnic, fishing net and a bucket. She was catching little minnows. So if you're going take your net (its to the left of the entrance). As we were leaving a few more families had turned up. Not once did it ever feel busy though.
CS Lewis Nature Reserve Stats:
Distance from Bicester: 25 mins
Sat nav: 5 Lewis Cl, Headington, Oxford OX3 8JD Click to load sat nav
Wheelchair friendly: No
Equipment upkeep: 6/10
Cleanliness: 9/10
Facilities: Nothing
Age range: All ages
Safety: 7/10
Fun factor: 8/10
Dog friendly: Yes but to be kept on leads
Pushchair Friendly: No
Bikes and Scooters: No
Conclusion
CS Lewis Nature reserve is a cracking little spot. The kids will have a great time if they like being outdoors and making their own fun. Its by no means a huge strenuous walk however I believe you can walk to Shotover country park if you fancied something a bit more challenging.
I wouldn't travel too far to visit here if i'm being honest. However if you want to get the kids out of the house for a couple of hours then its definitely worth a visit. I'd love to go back with the boys and their fishing nets so I we would revisit.
If we lived more local then we'd be here all the time. We'd probably start out own shanty town made out of woodland dens. We also need to find the rest of the fairy doors too.
Bottom line. Yes I do recommend visiting CS Lewis nature reserve but only if you're less than 30/40 mins away. Unless you plan to explore the area a bit more anyway.
AOB
For more information have a look at the website HERE
For more child friendly walks in the area check out HERE