Totally pissing it down, Only one thing for it. We still hadn't tried out Vale and Downland Museum in wantage yet. Packed the kids in the car and off we went to see what we could find.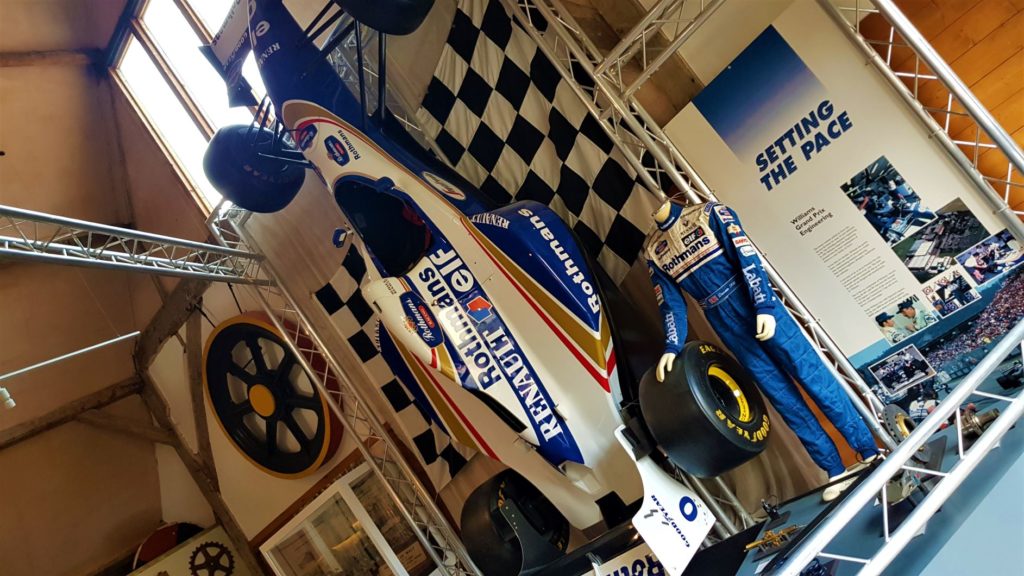 Vale And Downland Museum
Now we were kinda going in blind here. We had no idea what to expect which in a way probably made our afternoon more enjoyable. It was definitely a good surprise anyway.
What kicked off our good luck was the free car parking. Now its free all day on a Sunday anyway but any other day of the week you can park for free for 2 hours (still need to grab a ticket to display). Anything longer is still cheap up to the cost of £5.30 for the whole day.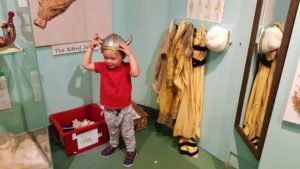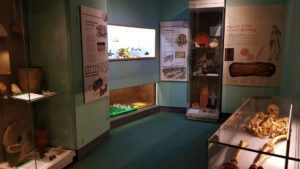 Its not a long walk to the museum from the car park so we didn't bother with any prams or anything.
The Museum itself is free to enter however when we turned up our next lot of luck kicked in when we realised they had a Lego Exhibition and workshops on. Now this wasn't free but they ask for a donation. We didn't have a huge amount of change so only put in what we had and took the one sheet for the kids to share.
Is Vale And Downland Museum Child Friendly?
Clark was happy running off looking for the Lego mini figures…So was the husbeast to be fair. The museum although small is still packed to the brim with things for kids to do. That would still be the case even if they didn't have any Lego events on.
Elliot was in his element because he could run round touching everything, Opening doors, draws and pressing buttons without hearing me screaming "Elliot put the tinfoil down and stop messing in the draws". They even had a model railway section you can press the buttons to make the trains moved which impressed Clark.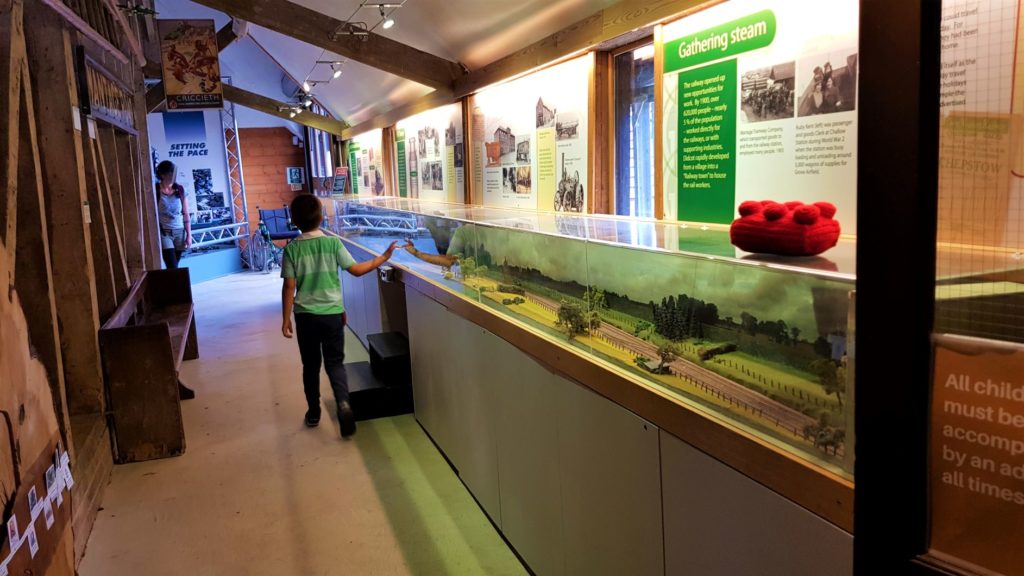 There's a huge ass real sized F1 car in the museum and I'm guessing this is the main hall because this is where there was a shit load of Lego. I was already having flash backs of that noise that the Lego make when the kids get hold of the box. Hoping to god that Elliot didn't decide to do the same here.
After a bit of a rummage Elliot was off he couldn't be arsed to sit still. Clark on the other hand really loved playing and making models. There were a few adults in there too taking it a bit too seriously. I mean one of them had made a model of a the boat out of waterworld (or so it looked). Lets be honest Adults like Lego more than kids right?
Exploring The Museum
Once Clark had finished making his Lego Lorry we went looking for Elliot and the husbeast. We found them upstairs. Elliot was playing hook a duck and daddy was looking like he'd been stood there for half hour watching him trying to hook the duck.
The upstairs area is really cool. Full with kids activities from Crafts, dolls houses, books and puzzles. Nothing beat the giant hook a duck though. Maybe they can get practice in for when we play hook a duck at the fair. Might actually win something other than tacky shit.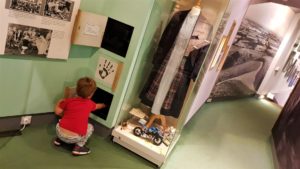 Downstairs there's a tram to sit in (or at least a section of one) and opposite this is mine and Elliot's favourite area. The haberdashery. Draw and draws of old buttons, reels and ribbons (behind glass) but you can still open all the draws. Elliot got dressed up and play shopkeeper using the hugeee till. Be warned when it opens its fast and hard. Nearly knocked Elliot the Fuck out haha!! Its head height for a toddler so beware.
There's so many interactive parts for the kids to take part in. If I'm being honest i cant really be arsed to list all the individual sections.
Museum Cafe
The kids were really good in the museum and Clark/ Daddy had found all the Lego Mini Figures so we headed back to hand in our sheets and claim their stickers.
When you first walk into the museum you will see the cafe. Its part of the entrance (make sense when you see it). We said the kids could have an ice cream and in all honesty i wanted cake and a cuppa tea.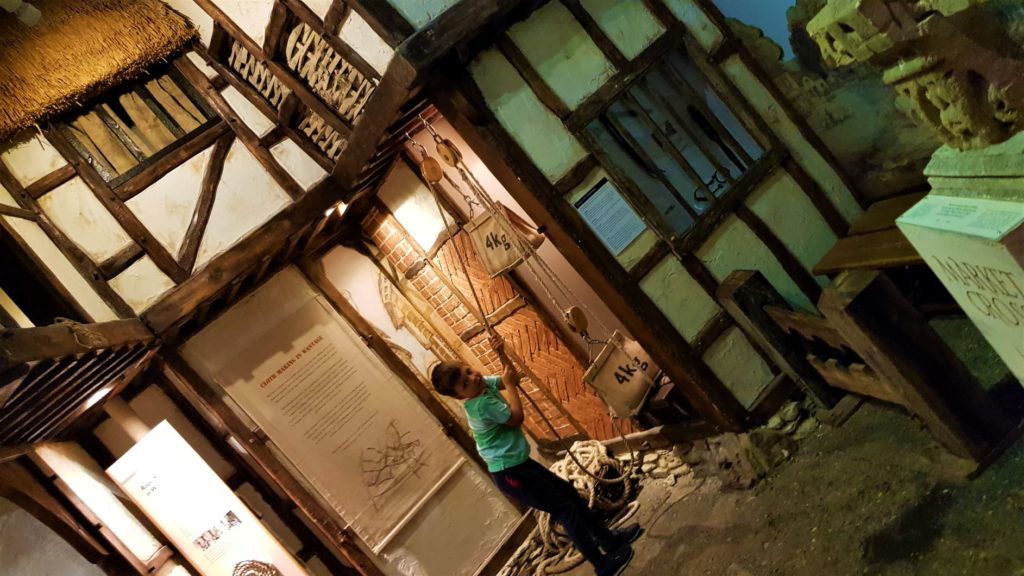 The Tiffin is bloody amazing. If you're going to have cake order one of those. Right by the cafe is where you'll see a couple more rooms and the shop (very small shop). There's a big 2nd hand book area there too.
After a look round the rooms near the cafe we collected our things (coat hooks for belongings which was a nice touch) and headed off home. We'd been there just under 2 hours so yes not ages but I'm sure you could find more things in Wantage to make a full day of it.
Vale and Downland Museum Stats:
Distance from Bicester: 43 mins
Sat nav: 19 Church St, Wantage OX12 8BL Click to load sat nav
Wheelchair friendly: Yes
Equipment upkeep: 9/10
Cleanliness: 10/10
Facilities: Parking, toilets and Cafe
Age range: All ages
Safety: 8/10
Fun factor: 8/10
Dog friendly: No
Pushchair Friendly: Yes
Bikes and Scooters: Nope
Public transport: From Bicester Village: Train to Oxford then from Frideswide square (stop R8) jump on the S9 Gold to Wantage and get off at market place then walk to the museum. Takes around 1 hour 20 mins. Or you could do 3 busses, S5 > S8 or S9 but this takes about 2 hours.
Conclusion
Vale and Downland museum is a great little place to spend a couple of hours which is both fun and educational. It really can be a totally Free day out with the kids which is always a bonus in my books.
I haven't really explored Wantage a great deal but I'm sure there's a fair few things you can get up to making it possible for a full day out.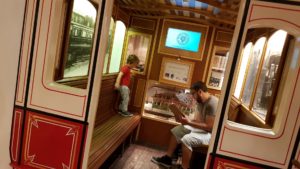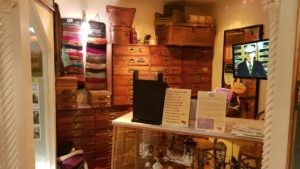 If the weathers crap and your looking for something to do then i would reccomend a visit to the musuem. I know musuem's can be boring but honestly I don't think this is one of them.
It reminds me a little bit of the Oxfordshire museum in woodstock which is another great free place to spend the morning or afternoon.
AOB
If you'd like more ideas of place to visit when the weathers being a bit shit then have a look HERE
You can also have a look at the museums website HERE