Took Elliot to the MAD Museum on Monday because bugger all else was open. Seriously why the shit does the world come to a standstill on a Monday?
My biggest pet hate is the coffee shop i use (right next to the school). I always forget yet every. single. time someone reminds me that i cant go for a skinny latte because they're shut on a Monday!!!! WHY?!?!?! Yes i know staff need breaks but I'm pretty sure the population on Bicester need their caffeine fix on a Monday morning more!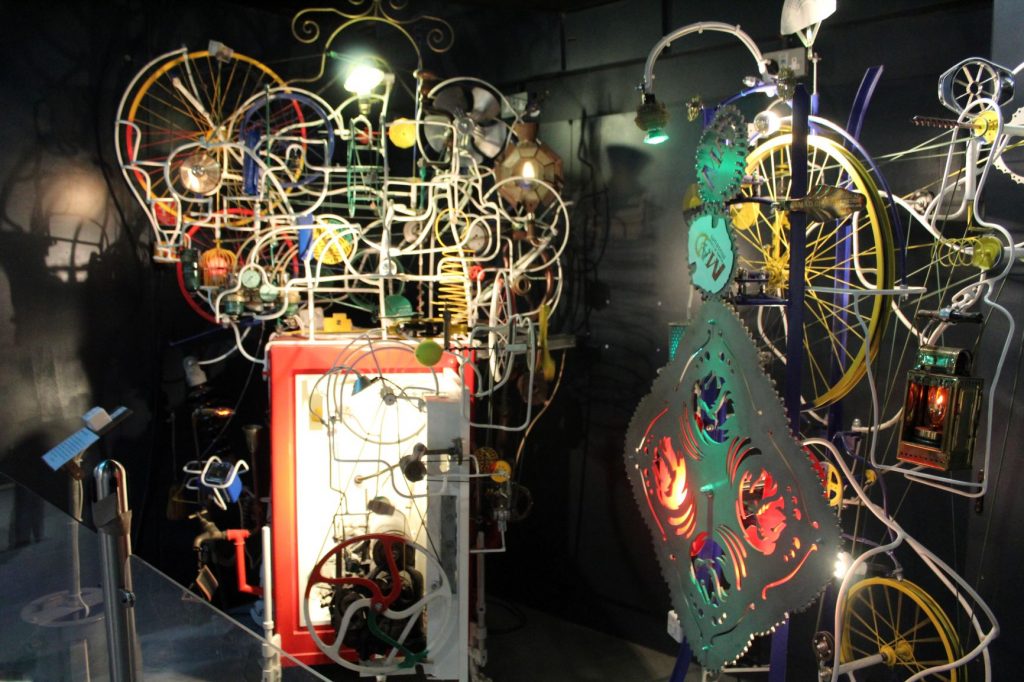 I wouldn't moan so much if the coffee shop was shit but its not its my favourite hence the angry rant. I'll stop now sorry.
Shakespeare Country
Back to the MAD Museum. Its in Stratford-Upon-Avon so around an hours drive away and its a really easy drive (That's coming from someone who avoids driving during school pick ups and drop off in case i run the lollipop lady over)
We Love Stratford it has shit all to do with Shakespeare (although i do love romeo and Juliet) its just a stunning town with so much to do. I can see me and the kids spending a lot of time there over the summer.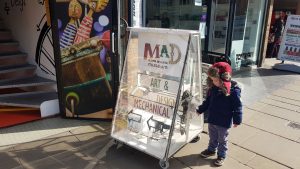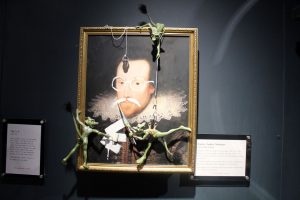 The MAD Museum doesn't have its own car park as its slap bang in the town centre (next to Toni and guy if you fancy a trim while you're there) They do recommend the multi storey which is a 2 min walk away. Me, i avoided that like the plague it took me long enough to master Bicester Sainsbury's . I parked on the other side of the river near the butterfly farm (Another awesome day out) that way we could see the swans and the boats on our walk over to the MAD museum. Little tip take some bread.
Finding The MAD Museum
Got lost trying to find the MAD Museum so had to ask a postman. Glad i did take a detour though because i saw a Cat cafe!!!!! actual cats in a cafe. I'm so booking that next time. Will have to check if kids are allowed.
When you finally find The MAD Museum its a small entrance but you can see right from the off that's its going to be awesome.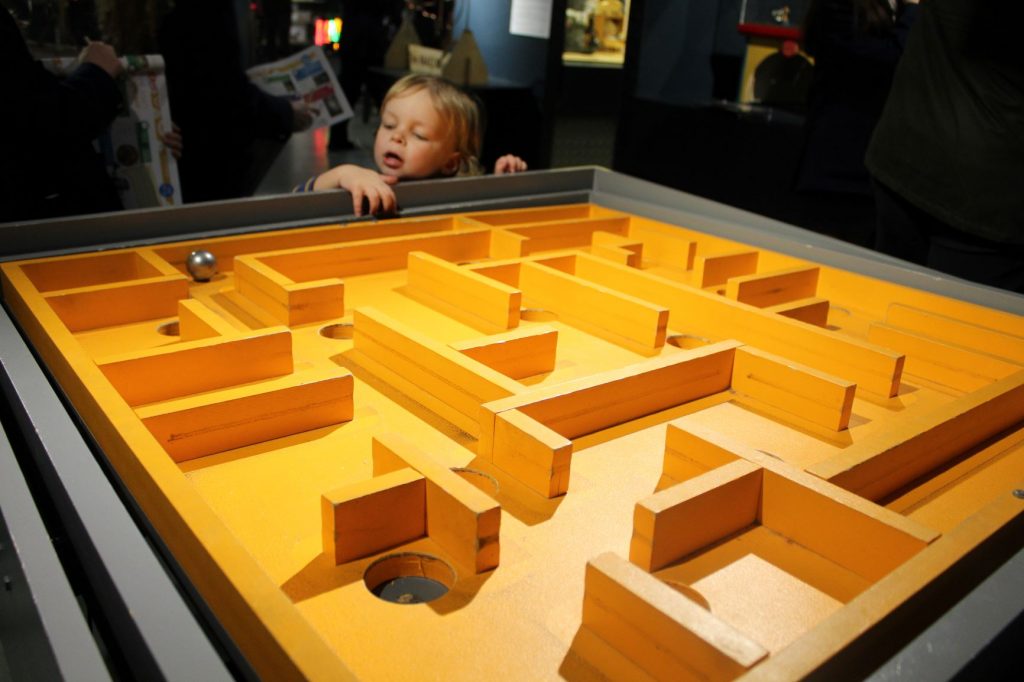 Even before you pay you get to see loads of mechanical installations. It took us ages to get in because we were so enthralled watching the first bit in the hallway.
We were behind a school group (i can sense your shoulders drop) Don't worry like i did. They were all very well behaved and we didn't even notice them despite the size of the MAD museum.
Cheap As Chips
Only had to pay for myself because 5 and under's are free. I think that's amazing because that age range will feel like they're in heaven with all those buttons to push. There are lots of different entry cost saving options especially if you're planning on visiting other attractions too. Once you pay for the entry this will allow you entry all day so feel free to pop in and out.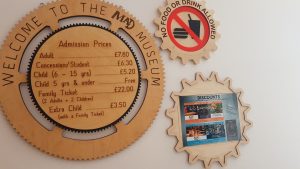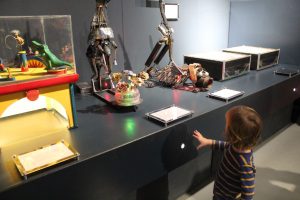 The lady who took my payment was so unbelievably lovely, Friendly and helpful i was in shock. The school had taken up the room on the coat hooks so she offered to put our coats and bag in their office. The little touches really make it for me and I'm a sucker for great customer service too.
Knobs And Buttons
Once Elliot had realised i had brought him to switch heaven he could hardly contain himself. He was off in a shot ramming his chubby hands all over the buttons.
There was a really cool machine that gave you the clap 😉 ok maybe I'm playing on words here so don't worry you wont walk out with another STD. Its a big machine that claps back at you. I found it more amusing watching Elliot try to clap though. He was so excited he kept missing his own hands.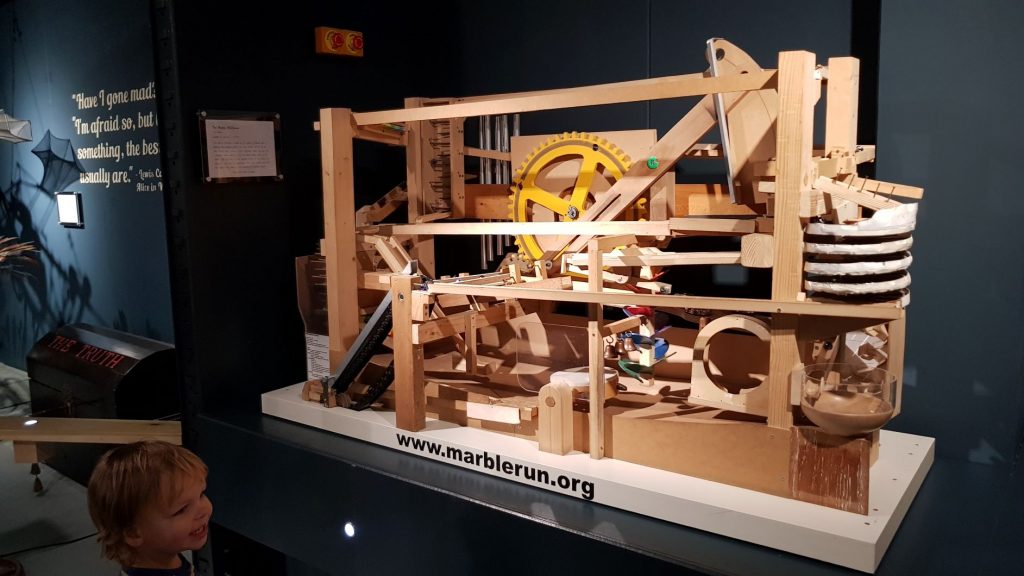 The MAD Museum may be small but my god they don't half fill every single bit of space with pure entertainment. Every single button we pressed today worked. Nothing that we noticed was broken. I think they may have recently had some maintenance work done so I cant say what it used to be like.
There are hundreds of piece of mechanical art and I'm pretty sure i saw all of them and loved them all.
So Much Fun
Elliot absolutely love the dinosaur and the box which will make you shit yourself so be warned. There's a really cool train that runs round your heads that he kept squealing in delight at. I loved the kitchen exhibit i was staring at it for so long i totally forgot about Elliot and lost him for a couple of seconds. Would like to add that the place is small and very well secured with gates in and out.
I found him where he probably spent most of his time. Can't say i blame him either. The marble room!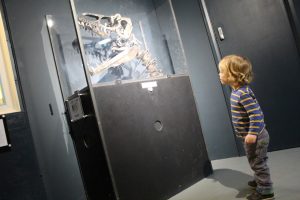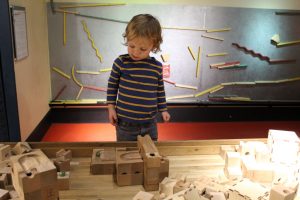 Its basically a massive magnetic wall where you stick the ramps and runs to, to make your very own marble run. Its bloody awesome and addictive. Balls were flying everywhere and Elliot was on a mission to collect them all. (He's not allowed marbles at home so it was like Christmas day for him)
In this room you will also find a huge table full of wooden marble run blocks so again you an build your own but in a different style. This alone could have kept Elliot happy for the whole day.
Food
While in the MAD Museum you aren't allowed food or drinks which is reasonable enough considering the work that has gone into these pieces. They don't have a cafe on site so we popped out for lunch.
We went to one of the multiple coffee shops available within a stones throw so you wont be stuck for places to eat.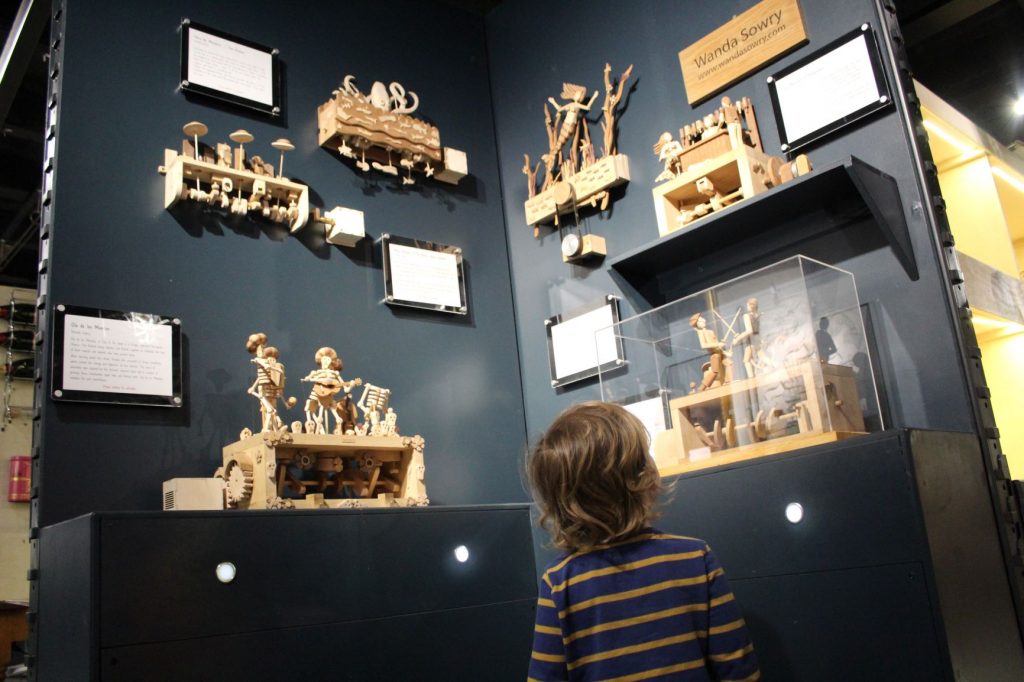 After we had a munch we headed back to the MAD museum for some more flying balls and button pressing.
By the time we got back the school kids had left so we pretty much had the museum to ourselves. It was awesome.
Fun For All Ages
There were a few older couples in there without kids which is proof in itself that the MAD museum isn't just for the kids. In fact Elliot was playing with the marble run table while a older guy was spending ages trying to get his epic magnetic marble run to work. He wouldn't leave until he had it perfect. Thank god Elliot was on good behavior. I had visions of him hulking out and smashing it up.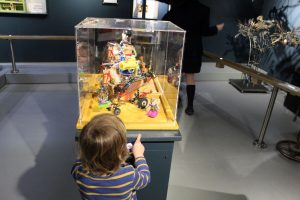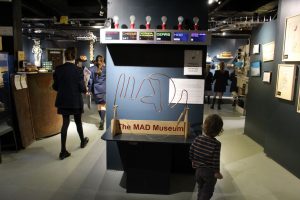 We had a little sit down in the cinema area (it not Bicester Vue). Elliot enjoyed watching the films they aren't your typical boring ones you find at most other museums. These had cars, trains and epic marble runs on show.
We decided to call it a day. When i say we i meant me. I had to get back for the dinner and we'd missed the school run as it was because we spent so long here.
Gift Shop
Before you leave you really need to check out their small gift shop. Its awesome. I spent ages trying not to buy everything. Its ram packed full of cool unusual gifts. I bought Elliot a small marble run and Clark a tub of Marbles. Last week at school Clark's class had been building their own marble mazes so he was super happy with his haul.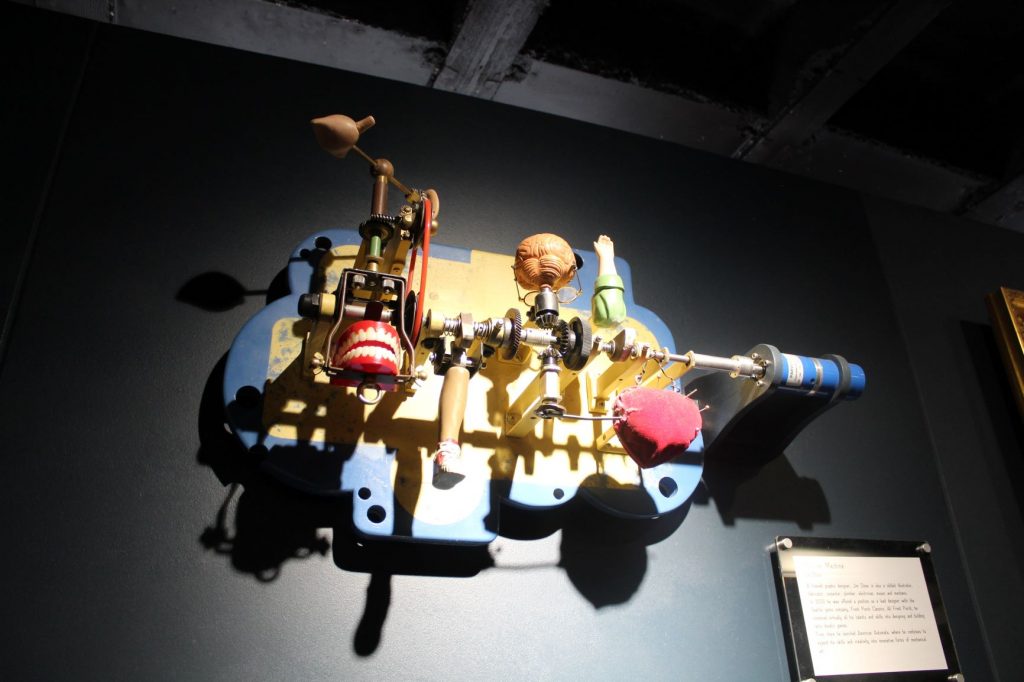 When i came to paying i got chatting to the guy who was now working. Again such a genuinely nice guy. Just as we were about to leave he asked me if i had 2 sons ( guessed from the gifts) he then walked into the shop and handed me 2 lovely wooden MAD museum coasters free of charge for the boys drinks.!!! Totally taken aback from the friendliness of The MAD museum. I promise you i haven't been asked by them to do this review nor did they know i was a reviewer (at least i don't think they did)
The MAD Museum Stats:

Distance from Bicester: 50mins
Sat nav: 4-5, Henley St, Stratford-upon-Avon CV37 6PT Click address to load navigation.
Wheelchair friendly: Yes (lift avaliable. Flat once upstairs)
Equipment upkeep: 10/10
Cleanliness: 10/10
Facilities: 9/10 lost 1 mark for no cafe despite it not being an issue.
Age range: All ages
Safety: 9/10 keep an eye on little ones and marbles!
Fun factor: 10/10
Dog friendly: No
Parking: No designated car park but plenty of local car parks
Entry: Adult: £7.80, Concession: £6.30, Child (6-15yrs): £5.20, Child 5yrs & under: Free, Family (2 Adults & 2 Children): £22.00, Extra Child with Family: £3.50.
Conclusion
I'm not going to go into detail about every single piece because my fingers would just drop off but trust me when i say that The MAD museum is 100% worth the small amount of money you pay.
The MAD museum without doubt has become one of my favourite places we've been and I'm super excited to take Clark with us the next time.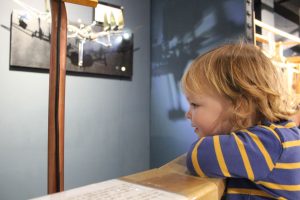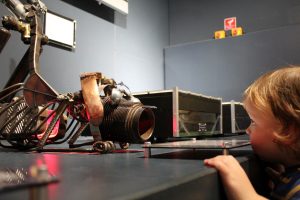 You really should go i honestly think you will all enjoy yourselves. I have no idea how busy the MAD museum will get on the weekends but its worth the risk. You can have a great day out in Stratford anyway.
Beware though if you have toddlers. Once they get home it'll be like they're getting withdrawal symptoms and think that its still ok to press all the buttons and switches in your home.
AOB
Why not have a look at their website for more information HERE
Don't forget to check out the butterfly farm which is close by and they offer a combined ticket. You can see my review HERE