The Herbert as i will be calling it because the whole names too long is in Coventry. Not sure if you've ever been to Coventry or not but i will give you a bid of safety advice first. Their roads are shit. Navigating safely around Coventry is nothing short of winning the Crystal maze.
The Herbert is in the town centre and doesn't have its own car park. We found a local one easily enough with plenty of space and within walking distance you shouldn't have an issue.
The Herbert Is Not A Faffy Art Gallery
Don't let the art gallery in the title put you off you aren't visiting the Tate where they paint with their own feces. Id say it's more museum than gallery and its bloody great for kids.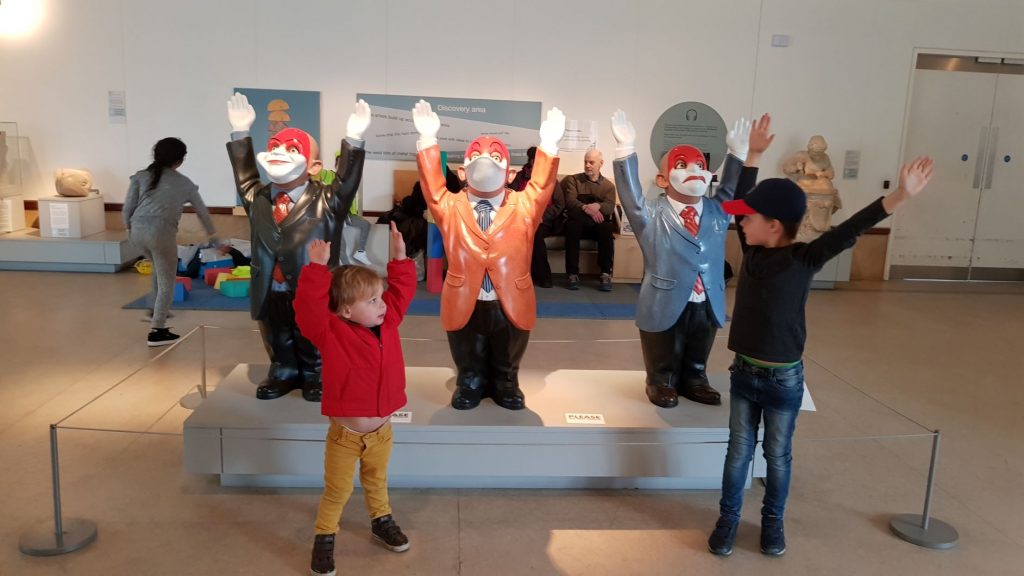 Its like a bigger version of the Woodstock museum where there's lots for the kids to interact with. Its not huge but its a decent size and enough space to spend a good 2-3 hours in. We would have spent more time there if the kids weren't in such irritating moods.
Despite us taking them to a place where they could pretty much touch everything they decided that today was the day that they only wanted to play with what each other was playing with at the exact same time. I think by the end of the visit we were ready to drop kick the boys back home.
History (Not the Boring Kind)
We started off downstairs in the history bit which i was dreading because i thought it was going to be boring. It wasn't. There's dress up for the kids (A good selection too) Elliot grabbed for the wooden sword straight away and started twatting us with it and chasing his brother. Caused a bit of a melt down when we had to take it off him. We soon distracted him with a load of knobs (hehe) and pulleys. The whole room was packed with interacting things for the kids to do it was awesome.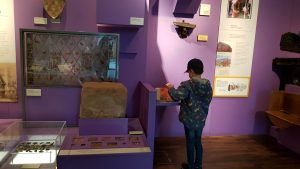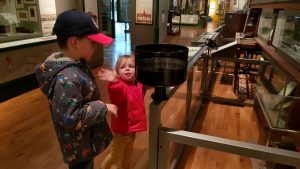 They had a really cool old toys section. Walking through this area will make you feel old. They had pogs and even a PlayStation 1 on display. Saying that i still have the Atari in the garage from when i was little.
At one point me and Clark were at the opposite ends of the room talking into those phone things. You know the ones where you can hear the other person talking through the tube. Well they were shit and didn't work so i thought. That's when i realised they weren't those telephone things at all they were bloody speakers playing a recording. You're supposed to put them to your ear not talk at them. I must have looked like a right tit.
Quiet
On the plus side, despite it being a rainy, blowy shit Saturday the Herbert was really quiet. This i found shocking considering if you wanted to its a free day out. They suggest a donation but they just leave a charity box near the entrance. So if you're short on money there's no awkwardness you can put in a little/none or as much as you want. The kids found the penny drop one which cost us a fair few quid but we didn't mind. If you do go with kids though take some copper as they'll love putting money in and watching them pennies spin and drop or in our case the quids because we had no change.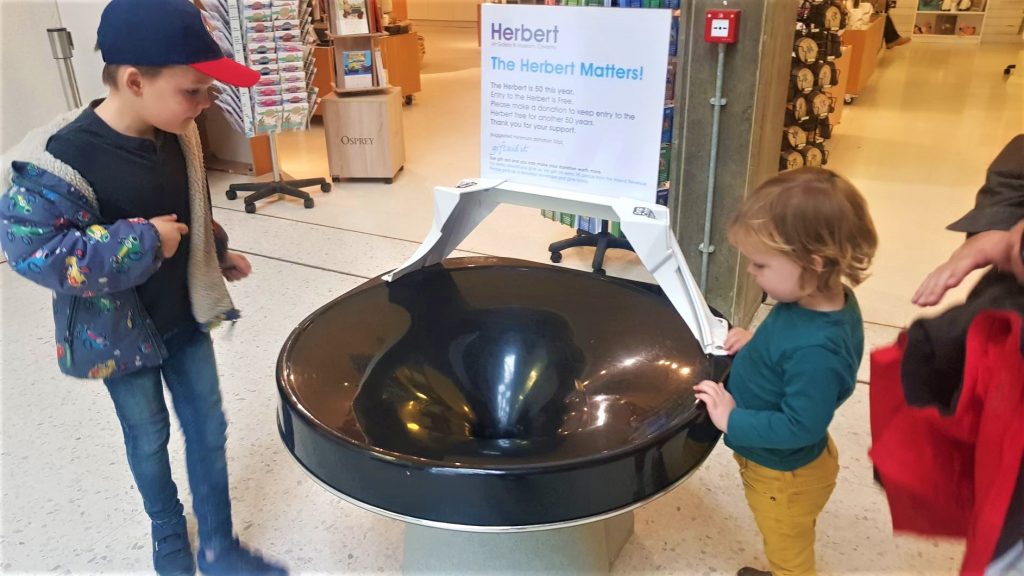 We got to the Herbert just before lunch and Clark had already spotted the cafe so food was on his mind and we knew we wouldn't get any peace until he ate. We decided to head to the Herberts cafe for lunch before venturing upstairs to see the rest.
The Herbert Cafe
The Cafe hmmm. We all know what cafes are normally like in places like these and this one didn't change my opinion much. It wasn't great by any means but then we've also eaten in much worse. Little tip don't get the chips they taste like double deep fried arse.
I wanted to get the kids lunch box deals but they had no kids sandwiches left which was a bit annoying because we were there at midday and it didn't seem overly busy. Maybe they couldn't be arsed to make any.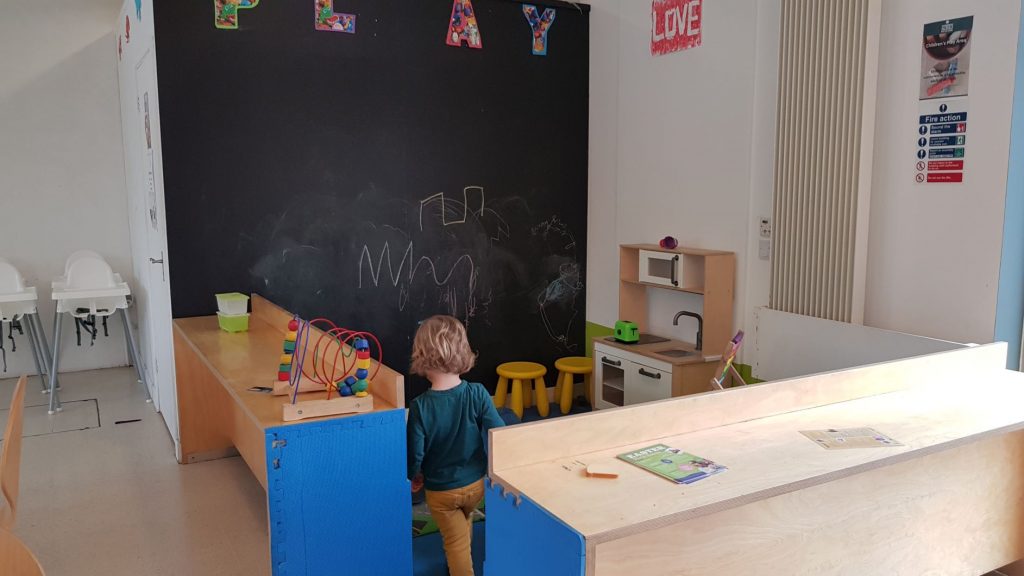 We had wraps and they were ok. The food ended up being expensive thanks to the lack of kids lunch boxes.
That being said the Herbert cafe did have a small play area which i thought was great. It meant the kids were entertained while we waited for the food. I can imagine there are better places to eat close by if you fancied a walk though.
Onwards and Upwards
Food done now was time to explore the upper level. Before we visited i saw they they were display the wildlife photographer of the year at the Herbert which i was pretty excited to see. The kids however had different ideas.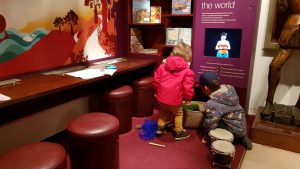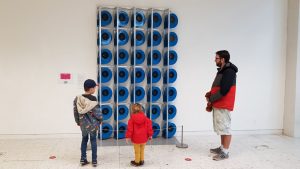 This was possibly the only room they had to be well behaved in. Could they do it? could they fuck. We tried splitting them up and going round the room in opposite directions. This resulted in Elliot screaming for daddy at the top of his voice. Gave up and went to find them. Tried to get them to sit down so i could have a look. This resulted in them using the chairs as a climbing frame. We gave up and took them out before we were chucked out or pissed anyone off.
Luckily outside there was a huge wall of fans with buttons to stand on to make them go which kept them happy for a while. Upstairs is where you'll find more of the art which we weren't to fussed about while we had the kids.
Braving The Elements
Upstairs is also where you will find the elements room which is really cool. Lots of things for the kids to play with in here along with lots of stuffed animals which Elliot loved. I particularly like the narwhal horns on the wall which I've never seen before. There's also a huge collection of rocks and shells which the kids are encouraged to touch.
Downstairs there was also a huge room full of stuffed animals. It reminded me of Tring museum very creep but cool. In this room you'll also find shed loads of draws for the kids to open and have a look at. Just watch their fingers!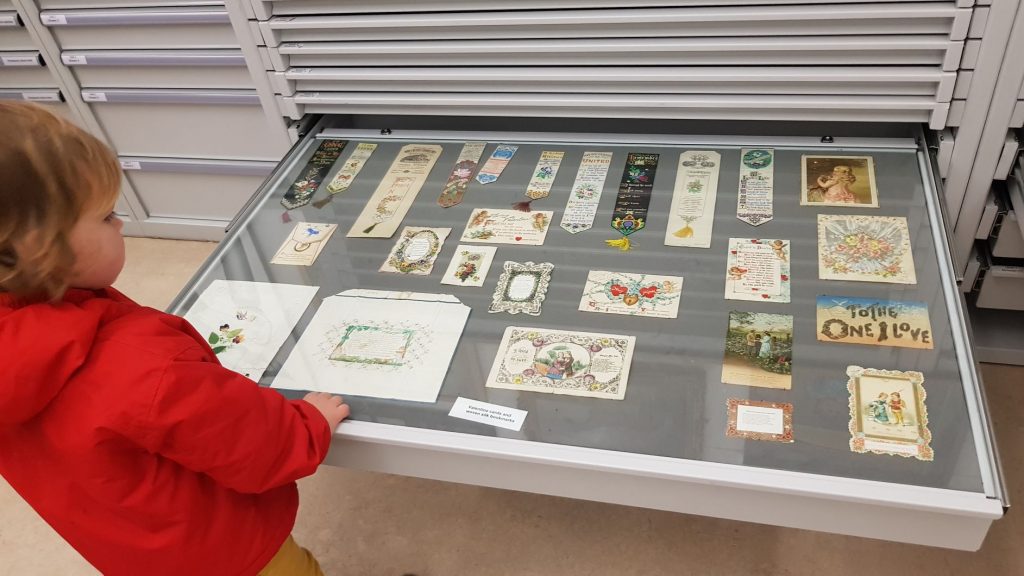 I'm not going to waffle on too much longer because there's loads to see and do here. The gift shop looked really nice too but the kids weren't good enough to have anything today so we saved some pennies there.
The Herbert Art Gallery And Museum Stats:
Distance from Bicester: 52mins
Sat nav: Jordan Well, Coventry CV1 5QP Click address to load navigation.
Wheelchair friendly: Yes
Equipment upkeep: 8/10 some bits were broken when we visited
Cleanliness: 10/10
Facilities: 10/10
Age range: All ages
Safety: 9/10
Fun factor: 10/10
Dog friendly: No
Parking: No designated car park but try local car park and streets
Entry: Free but suggested donation.
Conclusion
The Herbert i would say is a brilliant museum. Its great because it educational and fun which is a hard balance at times.
There's so much for the kids to do and get involved with. Its right next to the cathedral which we would have loved to have walked round but the kids were being dicks so we went home.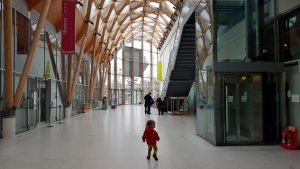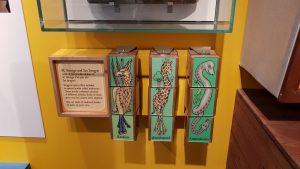 You'll also find The transport museum in coventry too which we reviewed a while ago (read the review HERE)
I would highly recommend visiting the Herbert i don't think you or the kids will be disappointed. Just be weary of the roads it really is a maze. If you follow the sat nav you'll go under a bridge with rainbow lights and under this bridge is the car park we used which is about a 5 min walk away from the Herbert. It was £3 for 2 hours and £4 for 3. Its not cheap but i think you'll be able to find cheaper if you're happy to walk further.
AOB
Have a gander through the Herbert website for events and more facts HERE
If you want to see other Museums that we've reviewed you can do so HERE