We had the best time Husbeast included celebrating Sprouts play barn soft plays 1st birthday with them the other day. If you haven't been then you need to go! I will put this place on par with the Riverside Hub even though its smaller.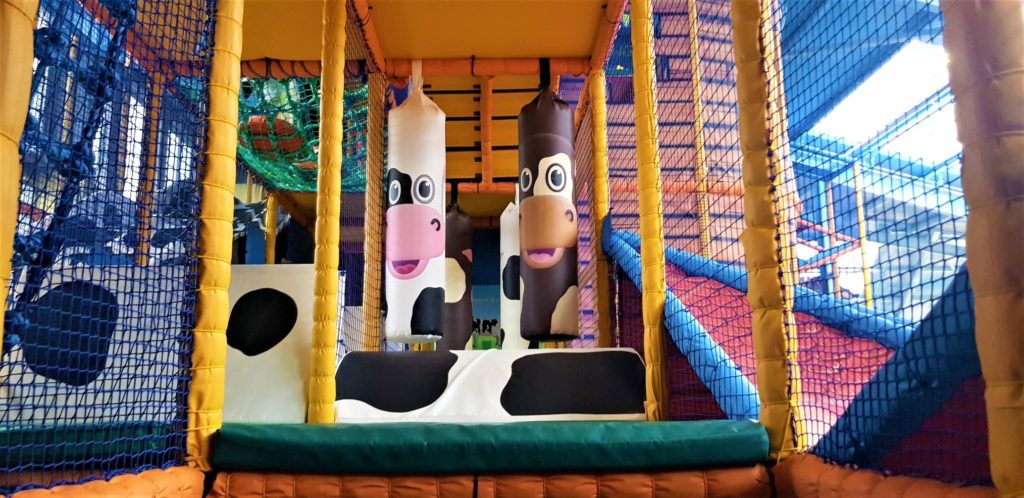 Sprouts Play Barn
I was amazed that a soft play can still be so clean and in good nick a year on! We're all aware of how minging kids can be. Drooling in the balls pit, snot flying everywhere and I'm pretty sure its seen its fair share of baby vomit too.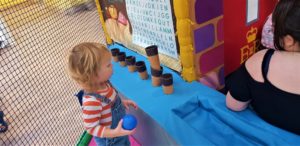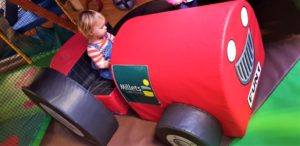 Now I'm notorious for being a soft play hater and my husband is probably worse than me. However i can honestly say i really enjoyed every min of this. Maybe it was the free cake or bucks fizz! yep that's right we had alcohol in a soft play and we weren't frowned upon because nearly everyone else was doing it t
A soft Play We Can All Love
I'll kick this review off with my favorite part of the soft play. HEATED FLOORING! that may seem stupid but my god it was toastie! Its little things like this which made the visit more enjoyable. Its like they've paid extra attention to what the adults would like to. Making things easier for us therefore making the whole soft play experience less stressful. Little things like kids height hand dryers and hand wash stations in the toilet's (possibly one of Elliot's favorite part's)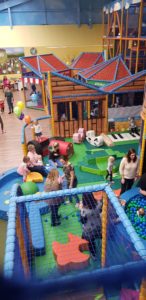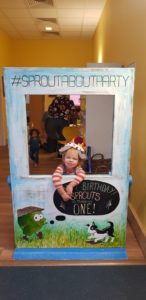 The whole soft play is easily accessible for adults too. I could even fit my fat arse through those car wash rollers. I normally get stuck in those in all the other soft play areas but not here. Now i know its not because I've lost weight if anything I've upped my daily food intake. It is the run up to Christmas after all.
You can go on anything too but be warned running around in a soft play is like a heavy session at the gym. Well what i can imagine its like to have a heavy session at the gym. I cant say ive ever had one before! Great idea though for a gym class. Let adult lose after hours brilliant i know i'd go!
Happy staff At Sprouts Play Barn
Not once did i hear kids moaning about being bored. The only time i saw a sad face was when a kid twatted its head on the hard floor outside the soft play (at least it was a warm floor) this play area has to be one of the safest play areas I've been to. I know that accidents will happen but this place has no gaping holes in the floor for kids to fall down, No exposed beams from being poorly maintained.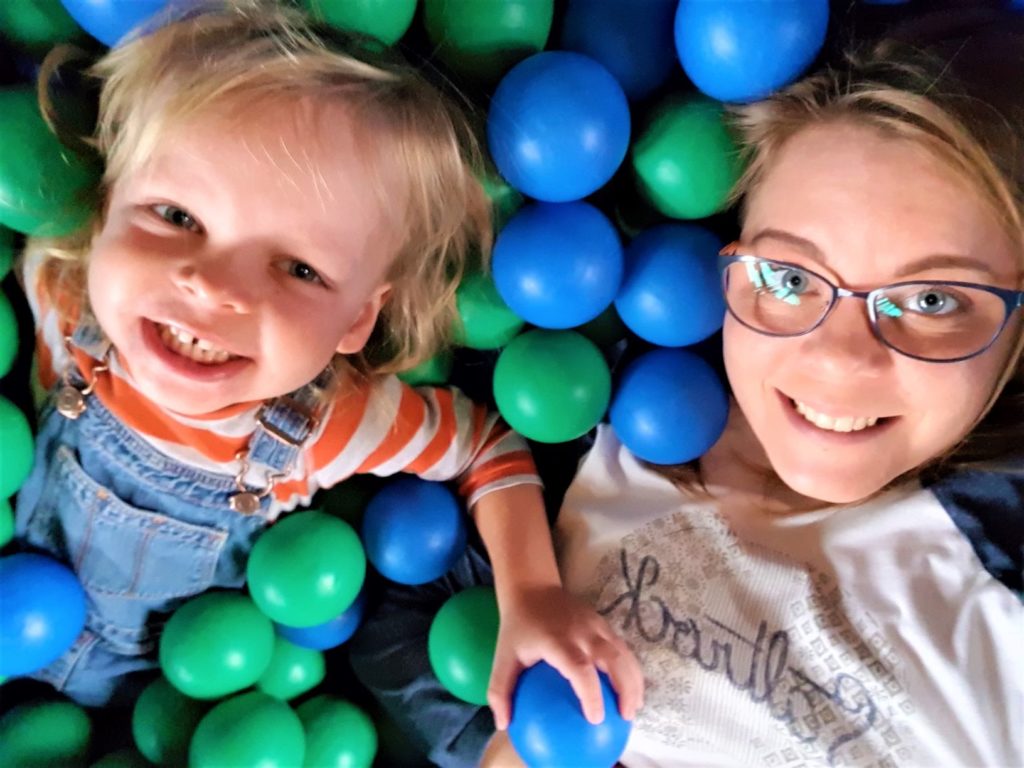 Its clear the people who run this give a shit. Not only do they care about where they work they seem happy. This is a rarity in soft plays i mean i don't blame workers for being miserable when they work in an environment where 100s of kids run round all day screaming at the top of their voices. You wont find that here though (or at least we didn't) every single one of them had a smile on their faces and were always happy to help.
Several Soft play areas
There are 3 sections to this soft play….well I've sectioned it into 3 anyway. You have the under 5's area which is exactly that. So many sensory activities for even babies to enjoy, Slides, Ball tit (ball pit in Elliot talk) and even a giant floor piano which i tried to bust a tune out on. I failed miserably and just looked like a tit but still fun.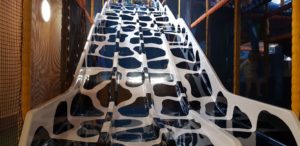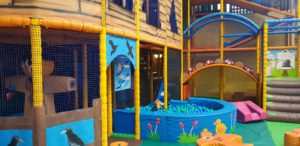 The 2nd section is the kid's village. Now this bit is so cute!. there's a stable, Grocery shop and Butchers etc. The one that seemed to be the most popular is the post office. There's a giant post box where kids were literally spending hours posting the huge letters back and forth. Kids love posting stuff don't they. I think Elliot was the culprit of posting our sky remote through our door backwards. Took us bloody ages to find it and nearly resulted in divorce. The postman found it in the end.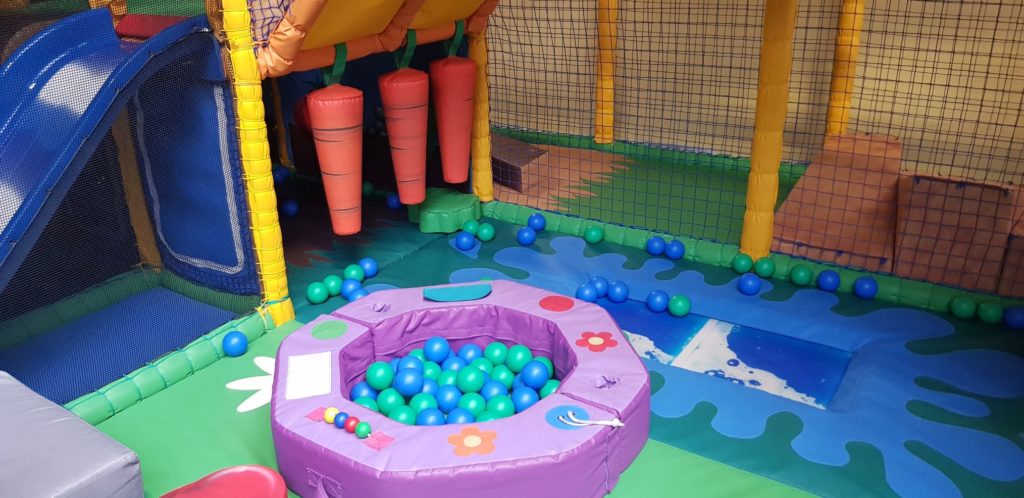 The 3rd section is for the older kids. However Elliot (2) Navigated his way around with no problems. Do however keep you eye on them going down the cow slide. Its bloody hilarious people were shooting down that thing and getting some serious air. this slide is fast i was impress with how high Elliot lifted off. He found it hilarious.
Drowning In Balls
If there is ever going to be an incident of a drowning in a ball pit it will happen here. Those ball tit's 😉 are deep! its's really amusing watching the kids trying to swim there way out. It sure beats jumping into a ball pit with very little balls and snapping your ankle though.
I had a great time on the football pitch. It was just me and Elliot for a while. I took advantage of this by booting the balls at him with surprising accuracy. You should seriously give this a go its very therapeutic. Best not to do it when other adults are about though in case they call child line on you. Probably best sticking to kicking the balls at your own child too.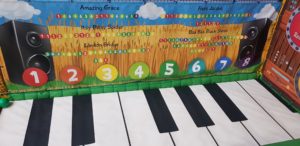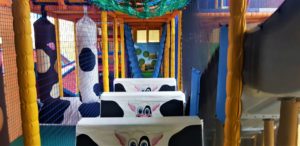 The food spread was really nice and even Elliot ate some food. The do have a cafe in the soft play which looked reasonably priced. There were plenty of tables but i can imagine at peak times this could be a bit of a scramble so be prepared.
I did notice they had a chill out section (Used as a thinking corner for Elliot when he was being a turd) with bean bags and books. Really nice touch because not all kids turn into animals at the sight of a soft play.
Sprouts play Barn Stats:
Distance from Bicester: 36min
Sat nav: Millets Farm Centre, Kingston Rd, Abingdon OX13 5HBClick for sat nav
Car parking: Sprout's do have their own car park but if full just use Millet's and walk round.
Wheelchair friendly: Yes
Equipment upkeep: 10/10
Cleanliness: 10/10
Facilities: 10/10 .
Age range: All ages
Safety: 9/10 no soft play will ever get a 10
Fun factor: 10/10
Dog friendly: No
Conclusion
One of the best things about this soft play is its situation. It in the ground's of Millet's farm and Frost's garden centre so whether it's before or after soft play there is still so much for the kids to do. Frost's garden centre is so pretty at Christmas why not try out their ice skating. We did, i didn't die and Elliot loved it.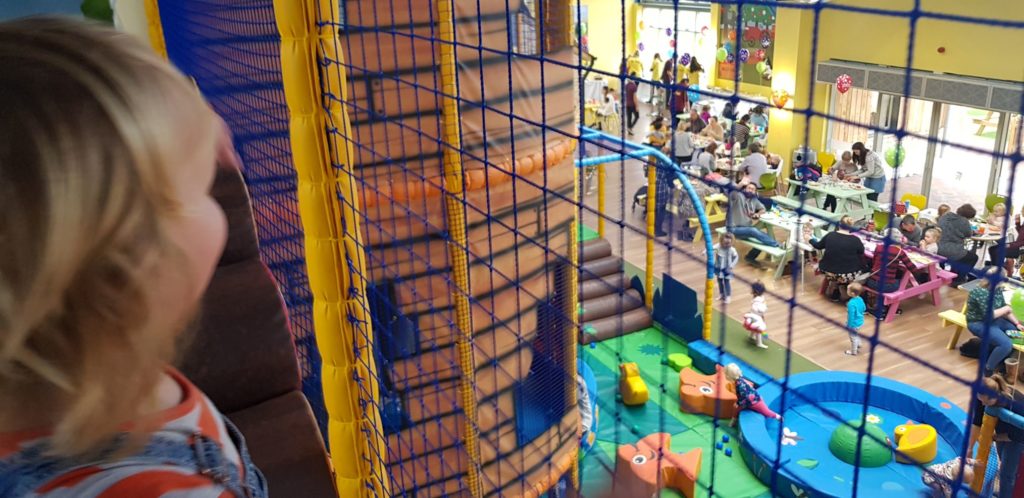 I'm not going to type out all the different prices because there are a few instead i'll leave their link below. I know people moan about having to pay to take a pram in (only £1) but i personally think its a great idea. Just think how hard it would be if everyone took their pram in. There is a sheltered buggy park outside though so they aren't completely heartless. Based on today's experience i would say the cost is well worth the money. However that being said i can imagine during peak times it could be like walking into hell itself.
AOB
Sprout's barn website is HERE
For more rainy day outings have a look HERE
Here's a video of me and Elliot having a blast. You'll see me booting the footballs at him near the end.
https://youtu.be/mV4MNZCxJ3s