Today i got to have a sneak peek at the brand new Yarnton Nurseries Soft play which they've called Yarnton Magic Garden. It's just outside Kidlington and I must say i wasn't expecting much. However if its run well when it opens. (July sometime) Then i can see this being our new favourite soft play near me.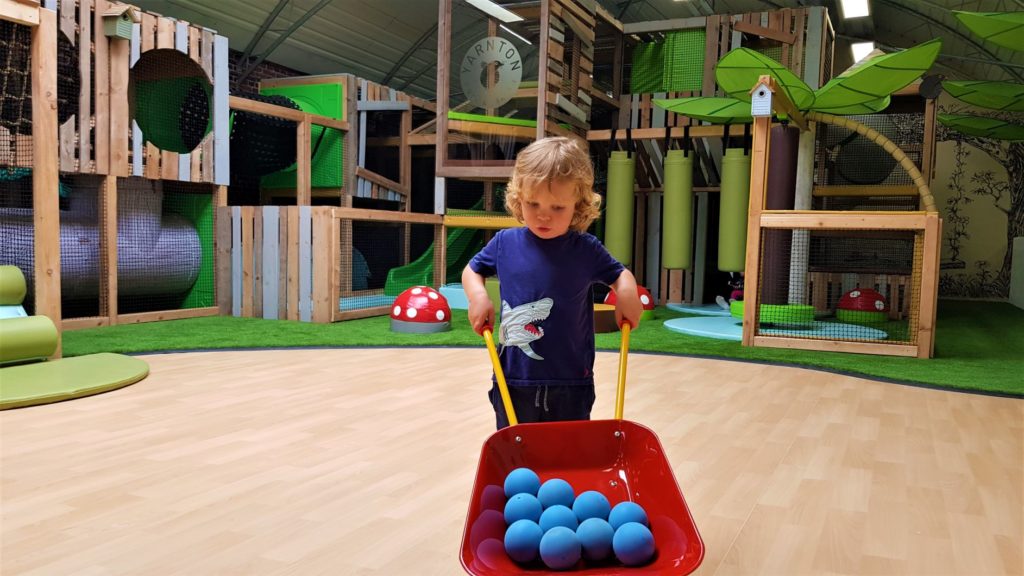 Where is Yarnton Nurseries Soft Play?
Its super easy to get to Yarnton Nurseries (or as its now called Yarnton home & Garden) its just down the A34. (More or less) Its not far from Kidlington at all. We used to visit here all the time when we lived there to check out the fish. The whole garden centre has changed loads since then. Its like a bloody maze. Take provisions in case you get lost trying to find you way back out again.
If like me you're shit at parking you'll be happy to know their car park is pretty big. This meant i could find a spot where i didn't have to attempt to squeeze between other cars and crash into them (A constant worry of mine).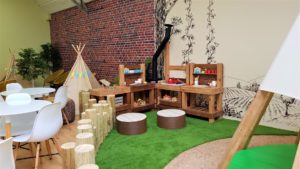 If you're still not done after a visit to the soft play and the weather isn't pissing it down like it was today then I'd highly recommend a visit to Exeter hall play park in Kidlington. This has a sand pit too in case you're missing the one that used to be in Yarnton Nurseries.
Yarnton Nurseries Soft Play
The actual soft play isn't far from where the Works when you get in the garden centre (if you've been before you'll know what i mean). If you haven't been before just follow the signs and hope for the best. You'll get there eventually.
As it hasn't opened yet i am going to be updating the post every time i get a few more facts. I.e prices etc. I will reel off a bit of what i know already though.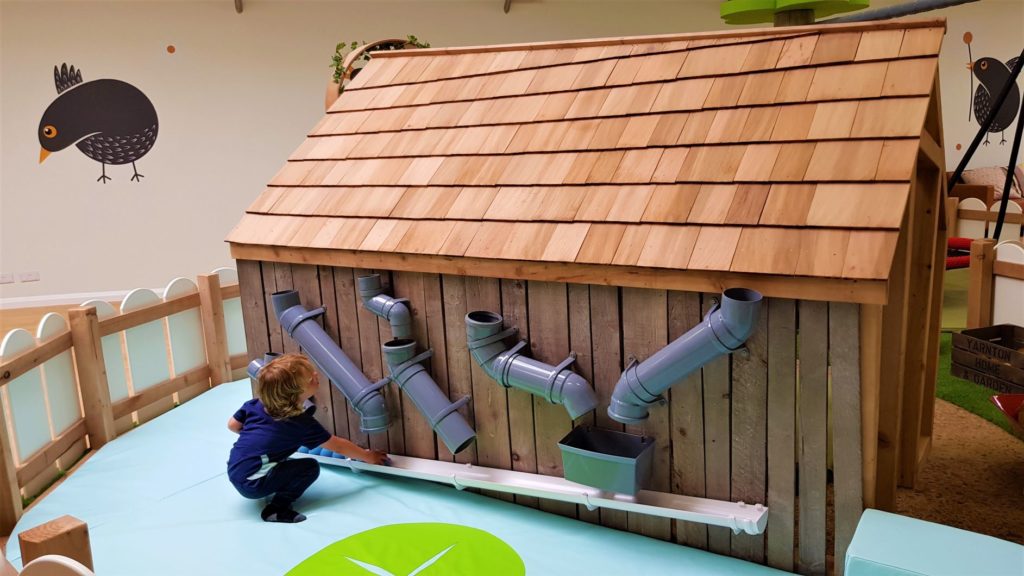 You will be able to book in online. They will be having 2 sessions during the week and 3 sessions on the weekends, Parties will be an option once they fully open and they also plan to have classes etc too which could be great.
They have shit loads of seating 140 covers to be exact and a nice little cafe. I cant say what type of food they will be having but if its anything like the cakes they had on today i'm going to get fatter!
Whats the Equipment like?
The whole space is huge and you're not going to be on top of each other while your here. When i fist saw the sneak peak photos i was a bit worried. In all honesty it looked a bit shit. I thought that they weren't going to utilise the whole space. Turns out i was so wrong they've done a cracking job.
The main play frame is at the far end. Don't rock up expecting some huge extravagant play frame like you'd find at the riverside hub because you wont get that at the Yarnton Nurseries soft play. This one is a bit more low key and i like that.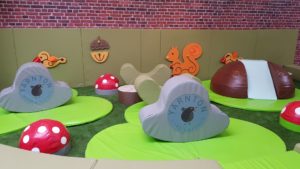 Its perfect for the younger kids but i wouldn't be taking kids older than say 10 yrs old. That's only because it's not aimed for older kids and its just not challenging enough for them. Threat not though because if you've got a fat arse like me its a bloody challenge getting in their after the kids.
The main play frame has a double slide and a tunnel slide (i could fit down it without getting wedged whoop). There's lots of climbing aspects and tunnels too. It's a perfect structure for a game of hide and seek. Good luck finding them when its time to go its like Narnia in there.
Other areas
One of my favourite areas is the little cabin area. It has a cargo net swing, a cool bouncy seesaw, 2 wheelbarrows (they're going to cause arguments) and a really cool ball run style bit on the back of the shed. Elliot loves playing with balls (no pun intended) and the velcro tools doubled up nicely as a sword. That child could turn anything into a weapon. I'm praying he doesn't become an arms dealer when he's older.
There's also a lovely little soft area for babies which Elliot wasn't too fussed about but it seemed to go down well with some of the younger ones.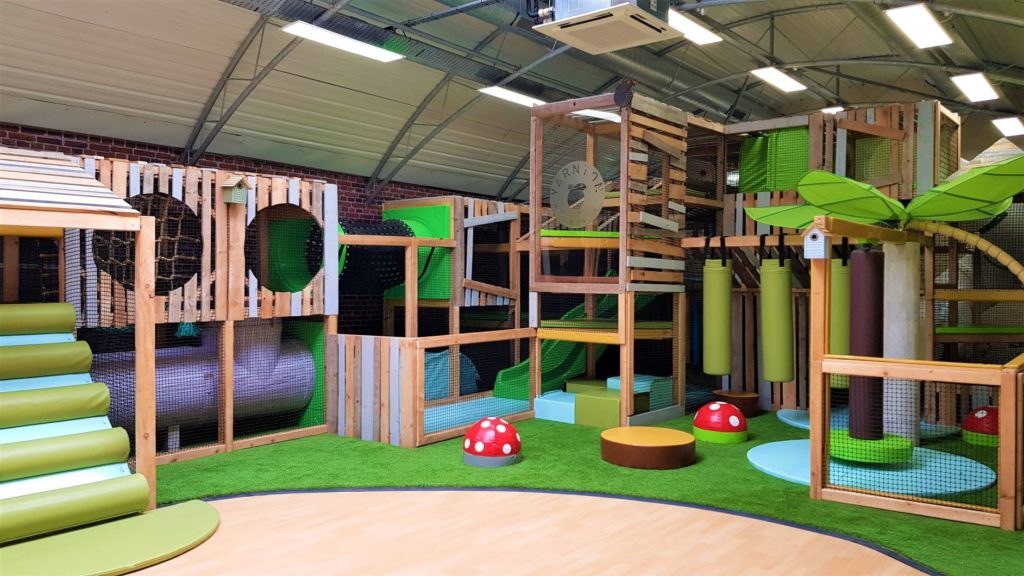 Right at the back is yet another really cute area. The little kitchen area full of food (Not real) and kitchen equipment. Nice stuff too not the cheap crappy stuff that lasts about 2 second that you get from Aldi (Talking from experience here).
There a lovely little tepee to read the books in in the snug corner which is a perfect chill out zone. They have a larger tepee too with a light tunnel in the middle. The kids flocked round it like moths. Taking it in turn to have a go like it was a stripper pole.
Elliot loved the really cool hanging chair and to be honest i did too but i didn't trust the structure could hold my weight. That's not saying it was badly built either its just eat a shit load of cake.
Yarnton Nurseries Soft Play Stats:
Distance from Bicester: 20 mins
Sat nav: Yarnton Home & Garden, Sandy Lane, Yarnton, Kidlington, Oxon, OX5 1PA. Click to load sat nav
Wheelchair friendly: Yes
Equipment upkeep: 10/10
Cleanliness: 10/10
Facilities: Everything you need
Age range: Up to ages 10
Safety: 9/10
Fun factor: 10/10
Dog friendly: No
Pushchair Friendly: Yes
Conclusion
Although we were invited today and it was super quiet I'm still giving my honest opinion. I absolutely loved it. As long as they don't ram too many parent and children in then i can see myself visiting a lot. For someone that generally hates soft plays i was impressed.
Yarnton nurseries soft play isn't garish or in your face. Its been decorated tastefully and in keeping with the garden theme. I love the fact you can go and have a potter round the garden centre afterwards too. Well if you've knackered the little buggers out enough to fall asleep and not moan that it.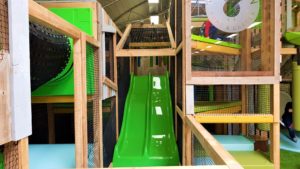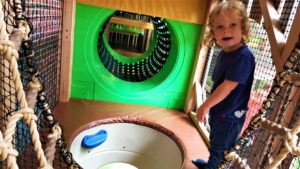 Another thing i would say is that its the kind of soft play that i can sit down and not have to chase Elliot around. It all seemed pretty safe. I would recommend doing a walk round with them first. Especially through the tunnel part to point out the big fuck off holes that they could potentially fall down into the tunnel below (the only slight worry)
I'm genuinely looking forward to it opening so me and some friends can go and have a mothers meeting while the kids play. Then i can give another review on how its run when its open and test out their food.
AOB

To keep up to date with Magic Garden Play Barn news then why not follow them on Facebook HERE
If you'd like to check out the other soft play centre's we've reviewed then check them out HERE