I decided to take Elliot back to the Natural History Museum, Tring yesterday before all the kids broke up for the Easter Holidays. We've been once before and it was an absolute shower of shit because of how busy it was.
However the spirits of all the dead animals were calling to me and i knew we had to go back. I mean whats not to like about 1000's of dead animals that have been stuffed and staring at you with those creepy beady eyes and distorted faces?
Parking
The Natural history museum, Tring is easy enough to get to apart from when you get closer. If you think people park their cars like dicks near where you live then shit me you're in for a treat around Tring. Good news is they have a car park. Bad News its pretty small. Its was empty when we arrived but i can imagine in the holidays and weekends parking might be a bit of a bitch.
When we arrived it was absolutely pissing it down. Elliot decided he had a fear of rain today so screamed the whole way to the Museum…..then i realised i'd left my phone in the car so he screamed all the way back to the car and then screamed all the way back to the museum again.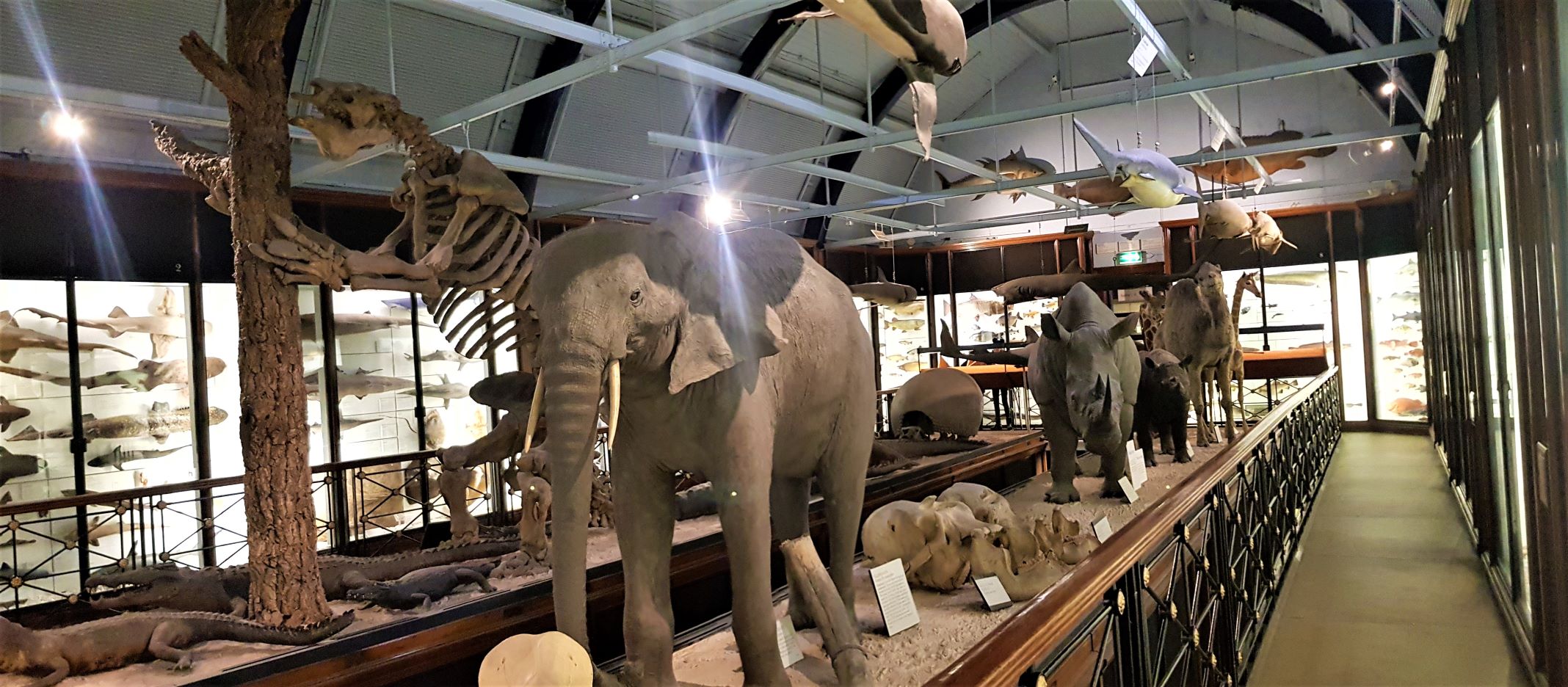 On the way back i overheard a mum telling her son Jacob that she wouldn't pick him up as he ran behind sobbing and that she'd had enough. Then when she thought i was out of ear shot i heard the "why do you have to ruin everything" when i heard this i almost ran back and high fived her, I'm not alone it's now clear I'm not the only person to have said that exact line to my kids.
Finally sorted all our bits out. Went to the toilet (which are immaculate by the way) dropped our coats off in the cloak room (love that) and picked up a note board and some pencils (Free) so that Elliot could have a scribble on the way round.
Favourite museum
Natural history museum, Tring is hands down my favourite museum. There I've said it. Me and Elliot loved it and spent hours in here. If you pick a quiet day I'm fairly confident you'll love it to.
The main gallery is full large mammals in the centre and lots of birds on the outer cases. You'll see way more animals here than at the zoo and its free!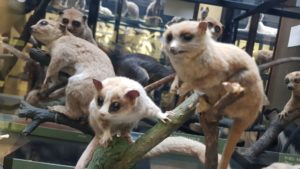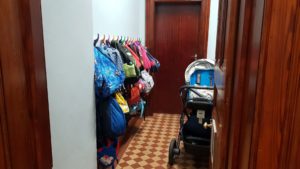 The only annoying thing about the displays is the glare. Its nearly impossible to get a decent photo of the animals inside. So i apologise now for the crappy photos. This is just another reason why you have to visit the natural history museum, Tring.
If you do go during the week during term time be prepare for school groups. You'll have to wait around for what seems like a never ending mass of children to get down the stairs so you can go up but other than that they didn't get in the way too much. There are also lifts up to the other levels.
One way tossers!
The upper Gallery is another really cool one. It has larger mammals like the elephants and giraffes as well as the sharks and other larger none mammals. When you're up the top you can still see down to the gallery below which was a novelty for Elliot.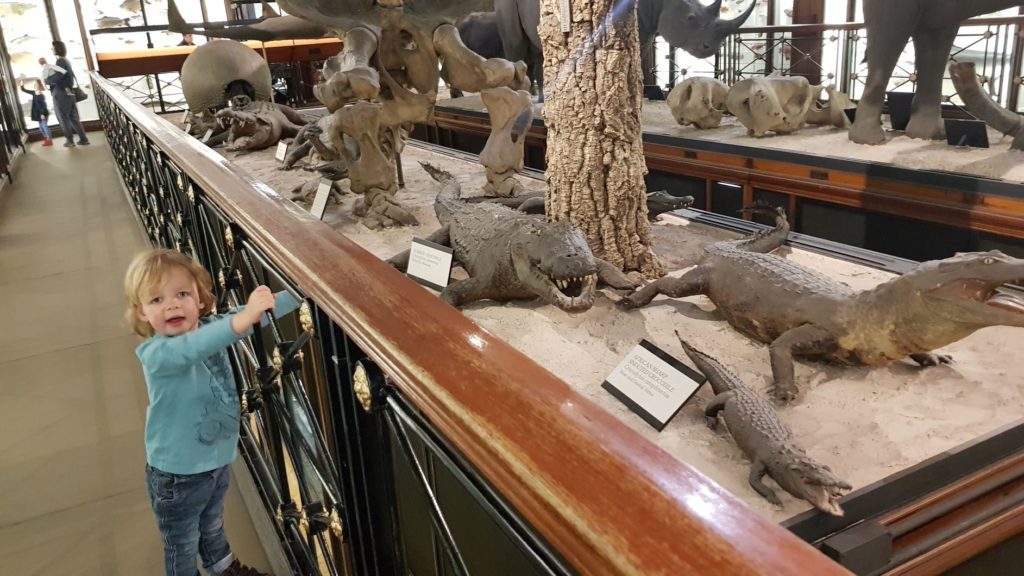 Now in this upper gallery you will hopefully notice the sign which says one way. Please abide to it. This was the main problem we encountered last time we came. Absolute knob Jockeys that assumed they were above the polite notice. It was idiots like that, That fucked up the flow. Its not large up there and especially when you get some parents that take their giant prams up and block the way. If you have a pram please think about bringing a sling if you can especially during busy times. It was quiet when we went so was no problem but it contributed to the shit show when it was busy.
Great Cafe
At this point Elliot was getting Hangry so we decided to pop down the the cafe which is in the basement. The cafe is tiny, it has 5 tables luckily i managed to grab a table and leave Elliot there with some crisps while i went to order. Its really tiny so it wasn't an issue at all i could see him the whole time.
Ordered him a lunch box deal so he could take the cheese out of his sandwich and leave the bread. I ordered a brie and bacon paninni it arrived in good time and it was bloody lovely. The cafe although small is really nice, clean and the staff were really friendly. There are toilets just outside so don't worry about having to get the lift back up when your child decides they need the toilet just as you sit down with a hot drink.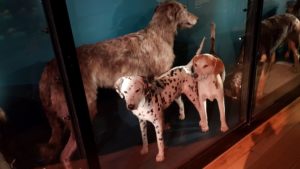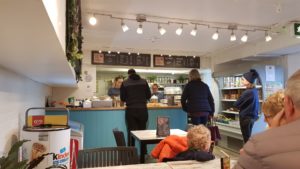 I would highly recommend the cafe in the natural History museum, Tring. I don't normally praise cafes at venues like this because they're normally crap. Not this one though! Although if its busy i wouldn't rely on getting a table. Might be worth taking a picnic just in case.
Now that the child was fed we headed back into the museum to finish the rest of the museum. If you have a pet dog you might want to skip this floor especially if its just died. You'll likely find a stuffed version of it in here otherwise.
Pet cemetery
We like the top floor the best. Elliot got to see donkeys, zebras, his favourite turtles and he even got to hug a dead badger (Not the fresh roadkill kind). Up here you will also find a box full of dressing up items that the kids can have a play with. Elliot chose a dinosaur and ran round like a nut job growling at people.
In the Rothchild room you'll find a giant bronze tortoise if anyone has already been here with kids they'll tell you they probably have a photo of their kids riding on its back. Today was no different.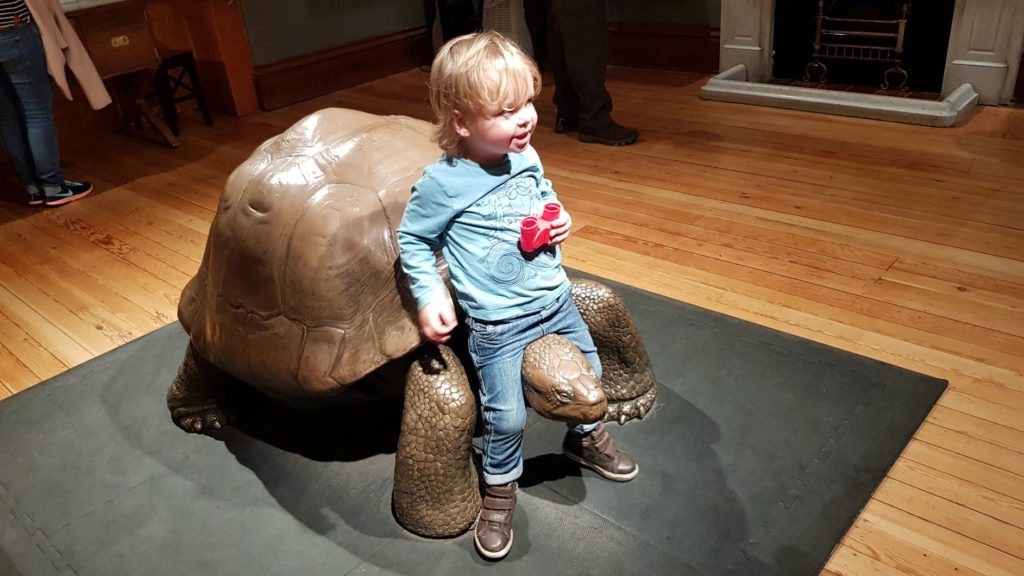 We headed to the shop next to have a look round. Its a really good shop but be prepared to pay double the normal price for anything. I bought Elliot a pair over overpriced binoculars. Which he loves but uses them the wrong way (Probably trying to make people look further away) and Clark i bought some plop trumps haha brilliant he loves top trumps and these are all about shit. He LOVED them.
Don't forget your trails
While in the shop i noticed they did trails for £1 they had 2 different age levels and once complete you get a stamp. We weren't ready to go home yet so i bought an alphabet one and off me and Elliot went around the museum again in search of the letters.
When i got home i remembered i have yet again missed the Mexican fleas! apparently there are some tiny fleas dressed as Mexicans in the museum which i missed again. If you have seen them please share a photo and where they are so i don't miss then next time.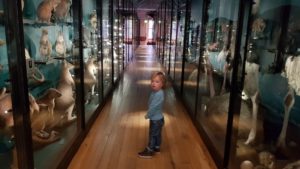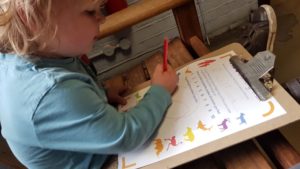 There is another room which was shut when we went. Its now open again with a new display ready for the Easter Holidays and its all about dinosaurs with lots of interactive parts.
Natural History Museum, Tring Stats:
Distance from Bicester: 50 mins Traffic depending
Sat nav: The Walter Rothschild Building, Akeman St, Tring HP23 6AP
Wheelchair friendly: Yes
Equipment upkeep: 10/10
Cleanliness: 10/10
Facilities: 10/10
Age range: All ages
Safety: 9/10
Fun factor: 10/10 unless its busy then its 5/10
Dog friendly: No…..unless you're donating a dead one?
Conclusion
Natural history museum, Tring is now mine and Elliots favourite museum. Its bloody awesome and educational. Maybe you'll see it as creepy, maybe your kids will have nightmares. We however love it.
Not only is there a museum but just over the road you also have Tring park which if it was sunnier we'd have checked out. That will have to be for another day now.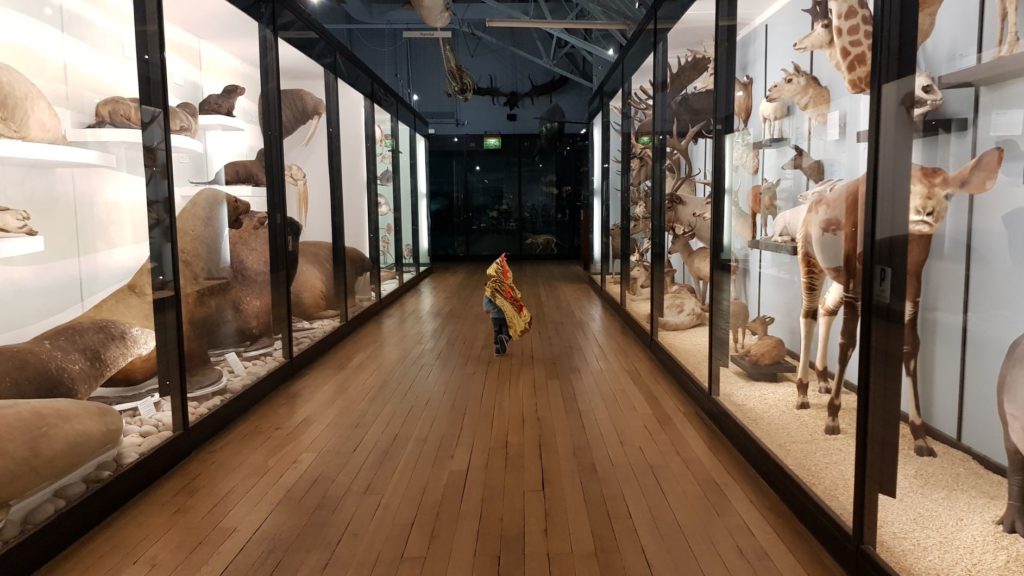 The museum has lots of events on throughout the year. They even have a toddler time which runs every weekday during term time between 2.30- 5pm. Its a shame we don't live closer otherwise i can imagine we'd become regulars.
You really should take the kids here. In fact sod the kids go yourself if you want i can imagine you'd still have as much fun.
AOB
Check out the Natural history museum Tring website HERE
If youre looking for more rainy day fun check out the map HERE
If you have an android phone you can also download the app HERE