We didn't have any plans for the weekend after our mini break from Chester. So when we were sat there on Saturday night and saw someone getting rid of 2 tickets to Bicester heritage's sold out Sunday scramble i jumped at the chance.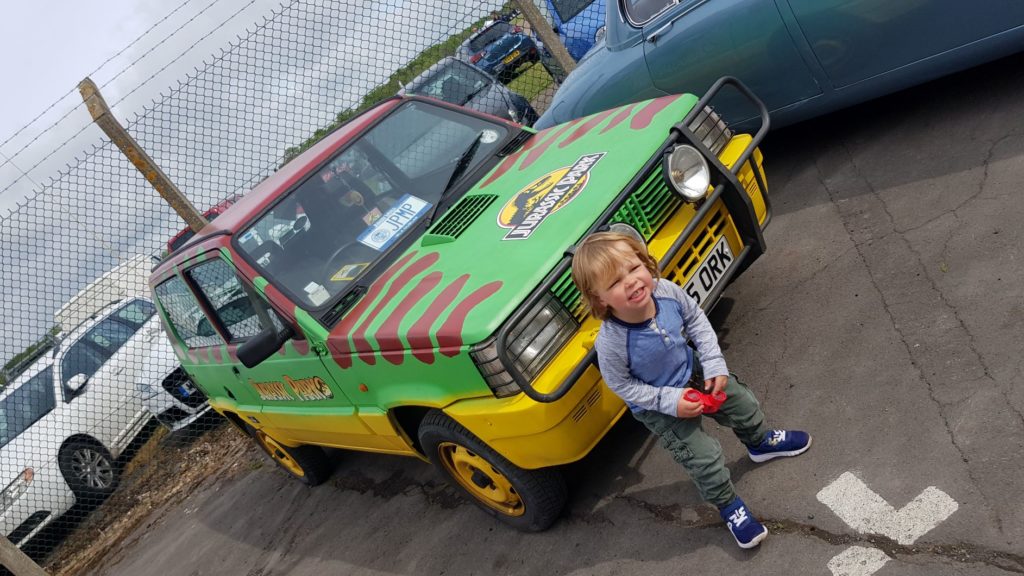 I've now been living in Bicester for 5 years and in that whole time not once have i been to the Sunday Scramble. I don't know why but it just never really appealed to me. It was also a mix of not really knowing what it was all about.
A Scramble for tickets
Now that we've been to one though i think its safe to say we will be going to plenty more. Especially with the perk of locals getting a discount. If you can get tickets that it.
There has been a slight bit of an uproar withe the new booking system. It would seem that previously you were able to purchase tickets on the door. However this has been changed and you now need to book in advance online. This in turn has pissed off a few locals that would normally walk in and buy tickets on the door because this Sunday scramble was totally sold out.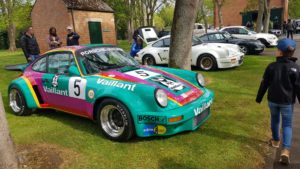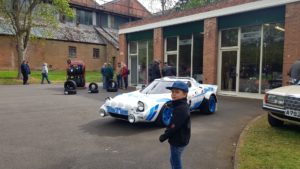 Now i can see it from both sides really. Bicester heritage are apparently trying to appease locals by limiting numbers and reducing the traffic because they've been moaned at in the past. However you'd think that locals would be able to get tickets too. Its catch 22 really but hopefully the locals will know for next time i know we will.
The tickets we had were pedestrian ones only which was fine for us as we didn't live too far away so we could walk . I hear that Caversfield get slammed for parking and didn't want to piss them off or get our car keyed haha.
What is Sunday Scramble?
We did take the pram in case Elliot needed a bit of a rest. Glad we did in the end because there's a lot of walking involved.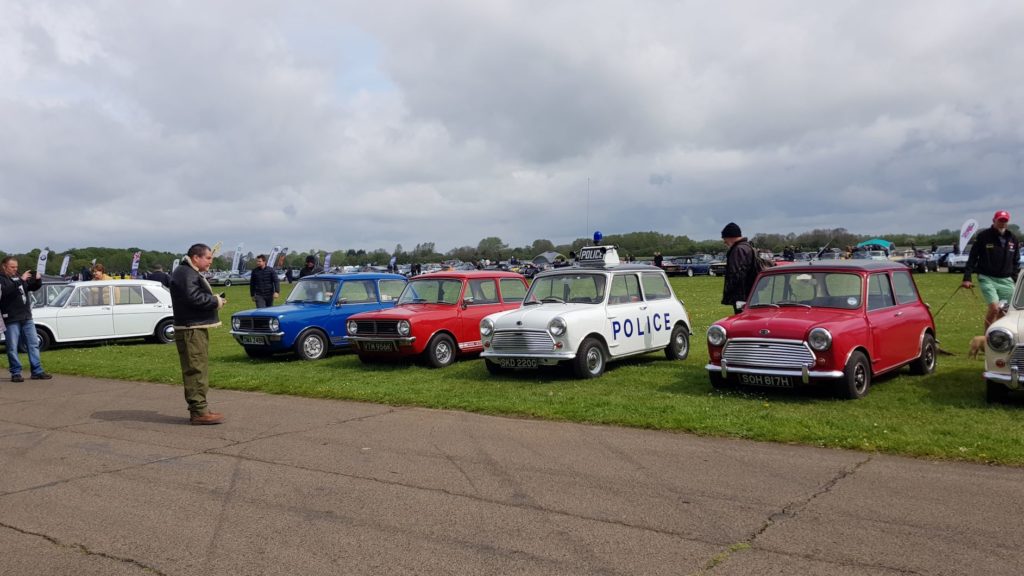 I'll start with my interpretation of what the Sunday scramble it. Basically its a shit load of cars and i mean a shit load of cars. All together to celebrate everything cars related. There are thousands of them including old and new and even makes that i didn't even know existed. Not that I'm a petrol head though but I'm not totally clueless.
DOG CRAP
We get in and start walking around the cars. Clark's amazed at them all especially any green or fast ones. Elliots trying to keep up and soon gives in and sits in the pram. Then i notice something on his trousers. Whats that i thought? got closer and realised it was shit!!!! Bloody dog shit all over his legs and the pram!!!!!!!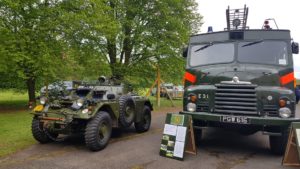 We hadn't been in there for longer than 15 mins and we were already having to stop to change our sons clothes, clean his shoes and wipe down the pram because some selfish prick could be arsed to clean up after their dog. There's is absolutely no way the owner would not have seen their dog take the shit because although dogs are allowed into the Sunday scramble they must be kept on a lead. Whoever it was i hope their car broke down on the way home and their dog took a crap in it! Makes my blood boil.
Anyway all cleaned up and we were ready to start the day again. Bicester Heritage is massive and pretty interesting anyway. Something I've never seen from driving past all those years.
Old Cars
There were loads of buildings with cars in on top of the ones that are on show already. Now i like the old american cars and would love to cruise around in an old Chevrolet or bolt around in a dodge (maybe I've watched too many fast and furious films) Clark however seemed to be besotted with the Lotus cars (Cant say i blame him) He now wants us to get one. Ha he's got about as much chance as me becoming a size 8.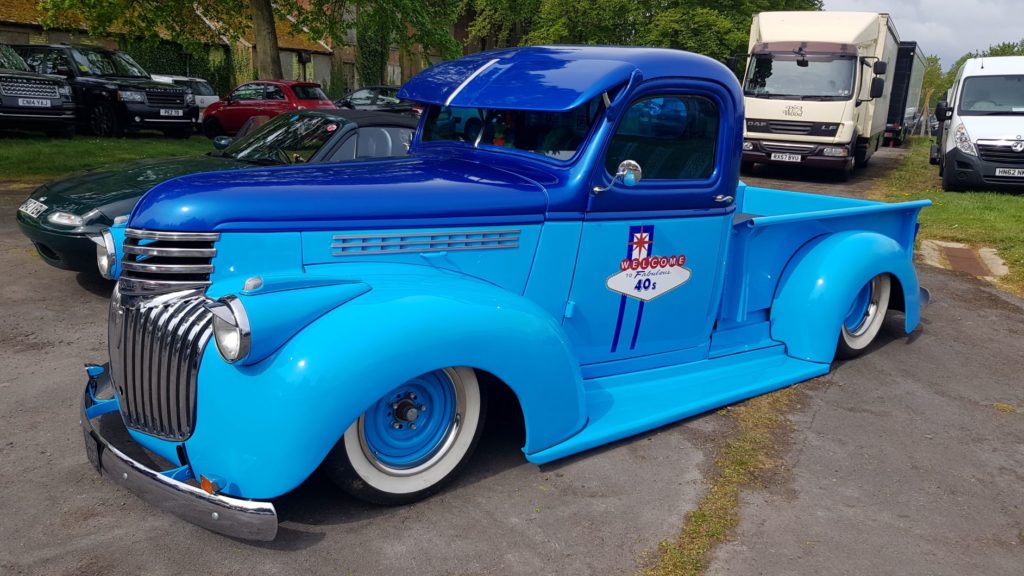 While we were walking around the Sunday scramble we did see some interesting characters my personal favourite being the man dressed in a full length fur coat with hot pants and a tank top. Very Austin power esk. Fair play though they really get into this car thing.
The place is full of Car enthusiasts and i can see why. Don't let it put you off though because me and the husbeast know shit all about cars and still enjoyed walking round and looking at them. Picking out the ones we'd buy if we won the lottery etc.
No Sunday Roast Here
There are also loads of food vans to get your lunch at as well as quirky coffee vans for your cake and hot drinks. Or if you'd rather have some of the stronger beverage then there's always the wriggly monkey which is a permanent fixture up there. Its a little micro brewery that's open on Fridays if you fancied going down to check it out. My Husband has been there a few times and seems to like it. We even managed to get a home made ice cream from the Stratton Audley barn stall.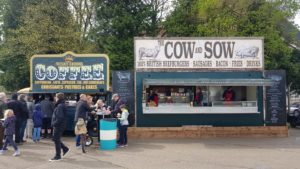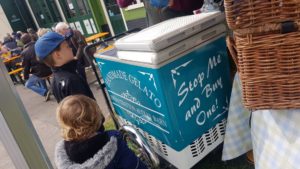 You might be wondering what the Sunday scramble has to offer for kids and if I'm honest not a lot. It's not really built to entertain kids its more for the adults. If your child has zero interest in cars then I'd say your best avoiding the place.
When we went though they had some electric go karts to race round on a track which Clark loved. Only £2 and they got a decent amount of time too. The guys running it looked like they'd rather be boiled alive in their own piss but hey the kids didn't care.
Sunday Funday
Elliot had a great time looking at all the ladybirds that were flying around. He's not really into his cars but he still had fun. Especially making me run after him when i thought he was going to touch the cars. He's not got the gentle touch his brother has. For Example this morning the husbeast tells him there's loads of birds in the garden. Elliot's response? Daddy wheres my gun? Calm down he doesn't have an Ak47 in his toy box. We vouched never to let Clark have a toy gun when he was little (we still don't) but there's something about 2nd born children that makes all rules go out the window.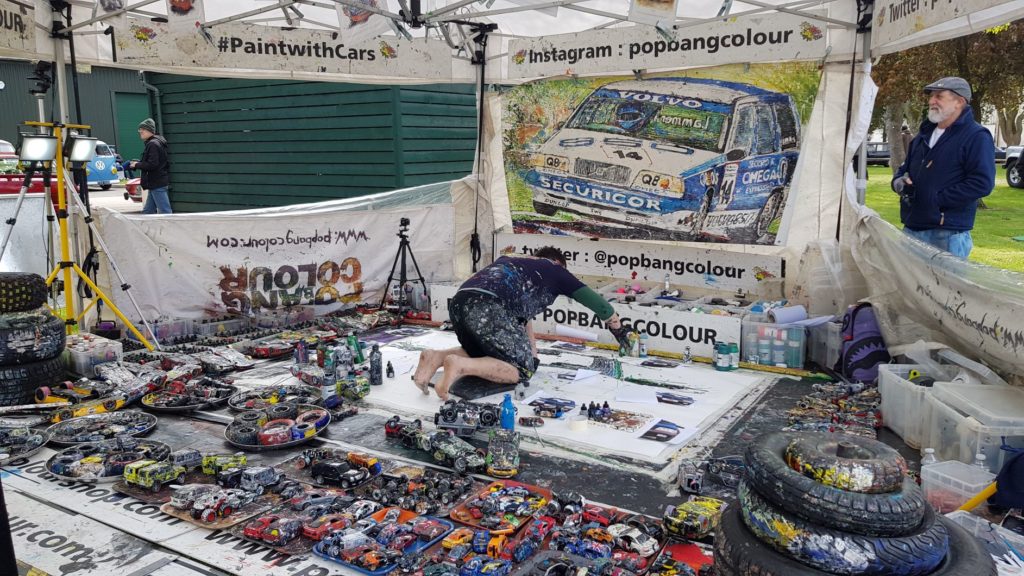 I'm not going to rattle on too much its basically self explanatory and if you have any questions feel free to ask me on the old Facebook.
Sunday Scramble stats:
Distance from Bicester: 0 mins
Sat nav: A4421, Launton, Bicester OX26 5HA Click to load sat nav
Wheelchair friendly: Yes
Equipment upkeep: N/A
Cleanliness: 7/10 DOG SHIT!!!!
Facilities: Everything you need
Age range: All ages
Safety: 7/10
Fun factor: 9/10
Dog friendly: yes (pick up there crap though please)
Pushchair Friendly: Yes
Bikes and Scooters: No not round the cars
Relaxability: You Cant really relax not round all those expensive cars if you have young kids.
Conclusion
I'm really chuffed that we ended up getting last min tickets and going to the Sunday Scramble. We were pleasantly surprised and will be aiming to get tickets for the next one. Especially as i hear they will be having fly overs at the next one.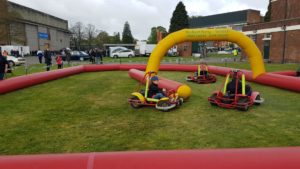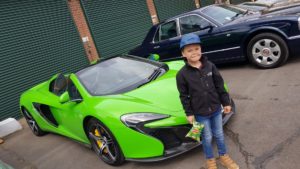 If you are local don't forget you can get discounted tickets. Under 16's get in for free without any need for a ticket. That doesn't mean drop your 15 year old's off for the day while you go down the pub. They still need to be accompanied by an adult.
I would recommend the Sunday scramble for anyone who likes cars or kids who like cars. It really is impressive the sheer amount of vehicles they have on show. Much better than the Blenheim car show that's for sure.
AOB
For more information on upcoming Sunday scrambles and other events click HERE
If you'd like to pop down the Wriggly Monkey find more info HERE
If you're after more cars then take a look at the Coventry transport museum review HERE