So the family kicked off the half term in style this Monday with a visit to this beast The Milestones museum in Basingstoke.
Don't let the distance put you off this bad boy is worth it.
Annual Pass
I'll kick off with the cost. Doesn't look cheap but for what you get it makes the spend pittance. Why you ask? Well that's because you're not just paying for a one off you're getting an annual pass. Something we will be using over and over again.
Adults are £15, Kids are £10 and under 5s are free. They do have a family ticket option too.
When we arrived (around 11am) the car park was rammed. We were lucky that someone was leaving so we got a great spot near the entrance. Which was lucky because it was pissing it down!
Parking
The car park in my opinion is tiny. However there is plenty of parking in the overflow which is a short walk away. Just so happens to be near loads of other bits like indoor skydiving, food places (KFC DRIVE THROUGH!!!!) and a cool looking swimming pool with 2 enormous slides.
As soon as we got through the doors we were ushered into the queue to buy tickets (Separate to the one for annual passes). The queue didn't take long just had to pay and give our details for the annual pass.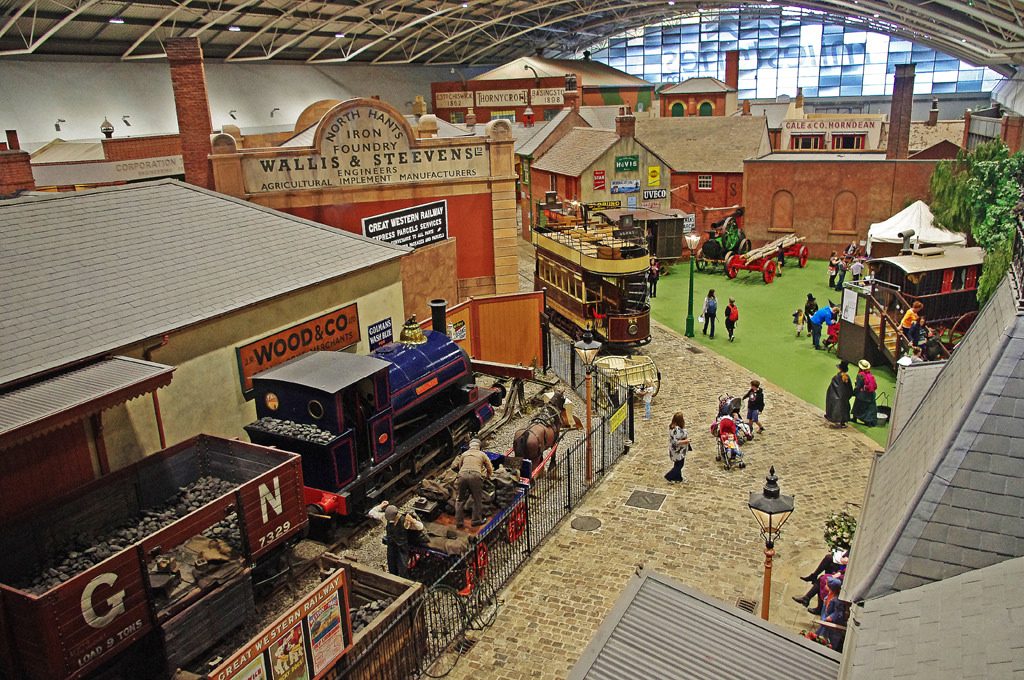 Husband was straight off impressed kids were the same. You'll see the view of the town below and you'll see why.
What is Milestones museum?
Milestones Museum is basically a big fuck off old fashioned town inside a huge hanger. If i'm going to be honest it looked a bit like the set of coronation street. To be honest I wasn't completely convinced. I was worried it was going to be as crap as an episode of corrie or worse like a history lesson with my old teacher Dr Duffy who never allowed us to clap in class we had to click our fingers.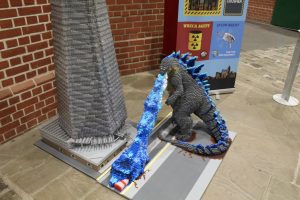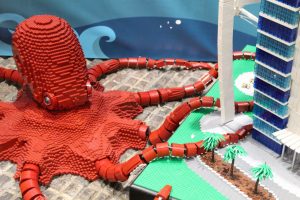 I was more excited about Bricktopolis. Where 26 famous buildings from around the world are under threat from monsters. Not just any buildings oh no Lego Buildings. It was soooo cool. Its included in the entrance fee and its your job to find the clues to save the world. Kids loved it (so did i) Grab the maps from the lower floor reception area. You can also download an app if you don't want to carry the paper and pencil around.
I'm not going to go into huge detail about every single part of our visit.
Great for kids
I will say though that it was really good there's so much for the kids to do. From interactive sections to dressing up and even a sweet shop!
Now the sweet shop is cool or at least the idea of it was. When you pay for entry you can buy a ration book for the kids for £1 each which they then take to the old fashioned sweet shop and exchange for £2 worth of weighed sweets.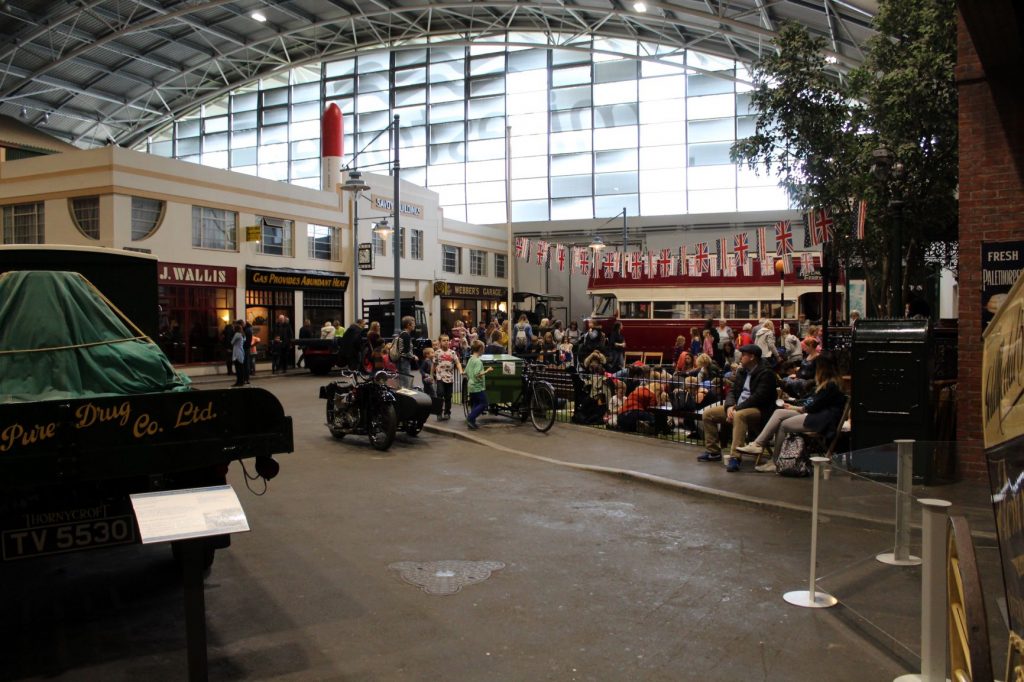 Great idea right? Clark was beside himself with excitement. Sweets to Clark are like Crack to a whore.
Found the sweet shop…..along with a queue bigger than the bloody post office on a Monday morning with only 1 member of staff working. Fuck. Right. Off. No way in hell were we queuing in that. Luckily i brought sweets so was able to bribe him away to the pub.
PUB!!!!
Yes you hear me right. This place has a pub. I can hear lots of like minded parent rejoice. Its a great retreat away from the masses of kids.
Now the pub at the Milestones Museum is a Victorian style pub and that might be cool for some people to see. However for someone that drinks in Oxford on the occasional occasion. Its just like walking into the Lamb and Flag.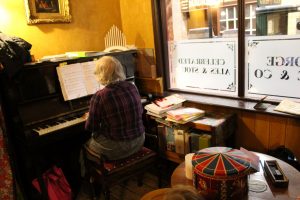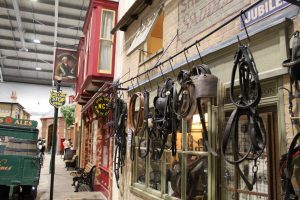 The kids liked it. There aren't many seats at all but most normal parents don't take their kids to the pub for a day out. Haha not us we got a seat next to the piano that some lady was busting out some tunes on. Husband bought a pint and some drinks for us and we all had a game of domino's. It was cute and a nice rest from all the walking.
Picnic wankers
I was a bit skeptical about lunch. I'd packed a picnic and thought we might have to go outside to eat. I needn't have worried. The milestones museum caters so well for packed lunches. We found a big fake lawn with all the other picnic wankers and chowed down.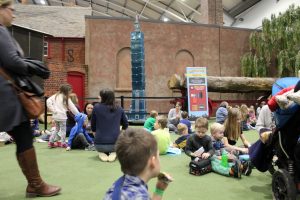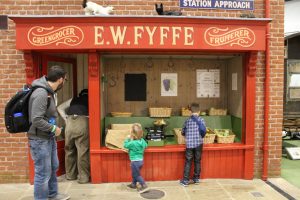 There were a few picnic areas. If you have older kids its a great place to have a rest while they explored. The area we were in had buckets of Lego for the kids to play with, A dressing up tent and other play stuff.
After lots more exploring of the shops in the town we headed over to the penny arcade.
Penny arcade
Now the penny arcade at the Milestones museum was my highlight and very high up there with the kids too.
Its a whole ally full of really old arcade machines. Take change so you can exchange them for old fashioned pennies.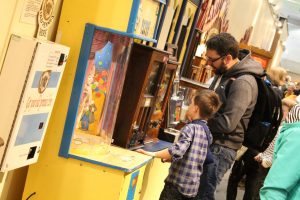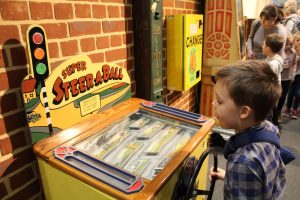 We loved playing on the machines there were so many really cool machines too. There were some seriously creepy ones too. Elliot had a go of the one which reminded me of the fortune teller from out of the film big. Clark obviously headed for the sweet grabbing machines.
Do not miss out this section its seriously cool.
Heading out
We started to head out. We had to find one more building that we missed before we could go and hand in our completed forms.
Forms handed in and the boys got a sticker each which yeah i know a sticker may seem a bit shit but the boys were chuffed and it was a free activity.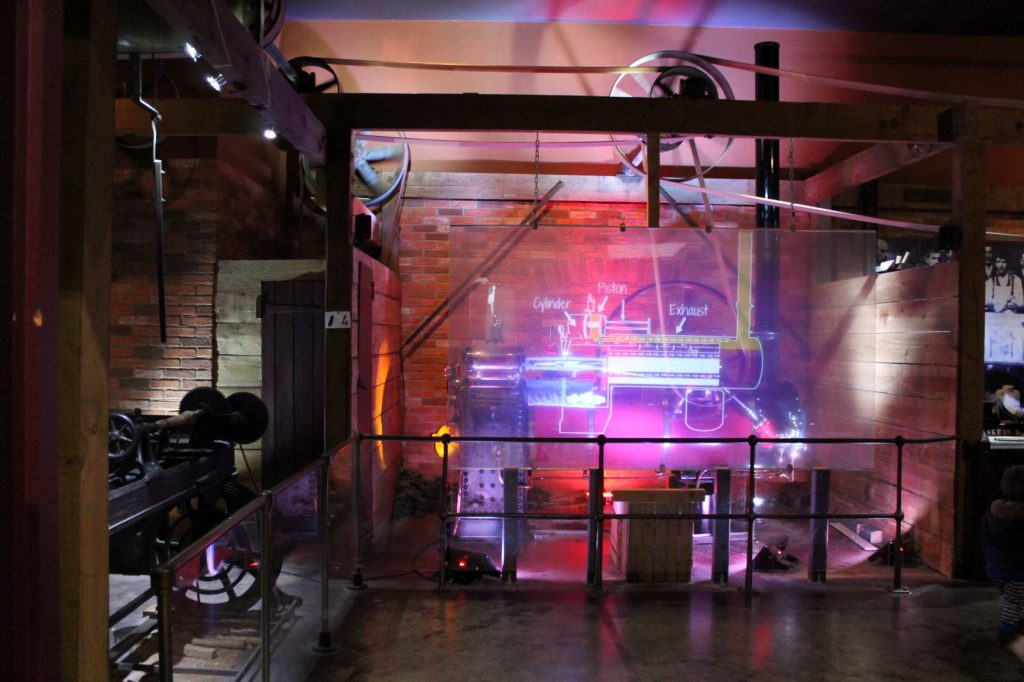 We managed to escape without the usual visit to the shop where we usually get mugged into buying a load of shit for the kids that they never play with.
Next to the shop on the entrance level you will also find the cafe. We didn't visit here and had no need to at all so i can pass judgment on what it was like. It had a good view of the town below by the looks of it though.
The Milestones museum stats:
Distance from Bicester: 1 hr 10mins
Sat nav: Basingstoke Leisure Park, Churchill Way West, Basingstoke RG22 6PG Click address to load navigation.
Wheelchair friendly: Yes very well equip
Equipment upkeep: 10/10
Cleanliness: 10/10
Facilities: 10/10
Age range: All ages
Safety: 9/10
Fun factor: 10/10
Dog friendly: No
Parking = Free
Entry: Under 5's free, Adults £15, Children (5-15) £10
Conclusion
We now the proud owners of annual pass. Does anyone else have a folder in the car full of the things?…nope just us then.
We will be going back. I think Milestones museum has to be one of my husbands favourite places I've dragged him to review. Could be something to do with the pub.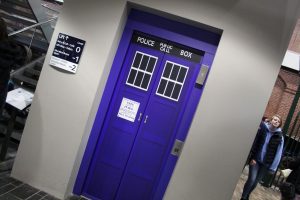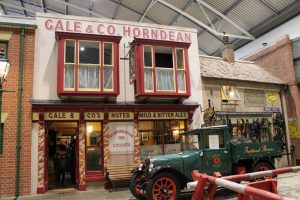 Milestones museum is huge it was busy but because of the size it was easy to find quieter areas it was a perfect day out for a family like ours who generally hate the general public.
You should all get here when you can. I think your kids will really enjoy it. Its not my favourite place by any means but the kids and the husband loved it a lot. Its really impressive.
If theres ever a zombie Apocalypse i reckon the milestones museum would be a great place to hold the bastards at bay too.
AOB
If you'd like to see some more factual information you can do so on their website HERE
If you'd like to see some more museums we've visited you can do so HERE