Do your kids like soft play? Stupid question! Well here I have the best soft play I've ever been to! No exaggeration this place is the bees knees the doggiest of bollocks. The riverside hub, Northampton.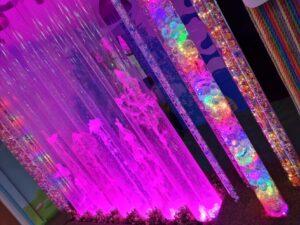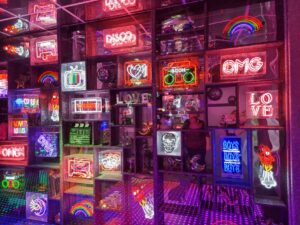 It's around 50 mins away from Bicester. A bit far I know but my god it was worth it. It's set at the arse end of an industrial estate hidden in the corner behind a car sales room (new car anyone) parking for us was ok. Busy but we managed to get in. However I can imagine this would be a bit of a bitch on the weekends.
Riverside Hub
Brace yourself for the unimaginable……to be impressed with a soft play. I know right, usually a reason to recoil, whack out the hand sanitiser, curl up into a ball and hide until its all over. Ok maybe that's just me then. Not when I visit Riverside hub anyway. We fricking love that place and you will see why.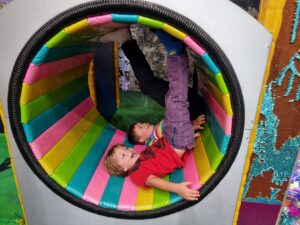 This is an updated review since the first time we visited and I honestly never expected to be even more impressed. We got lucky and managed to visit on an inset day when all the other kids were at school. This also meant that we weren't restricted to the 2.5hr session which runs during busy periods i.e weekends and holidays. Just as well because we stayed for hours.
Activities At Riverside Hub
There is so so much for the kids to do here and for all ages too. I honestly think a teenager would still have a great time if they were with a younger sibling. The baby area is just perfect. The best I've ever seen, a sensory delight making the hub inclusive too. Here's a list of some of the activities I can remember off the top of my head.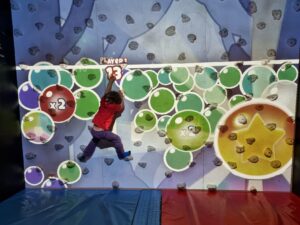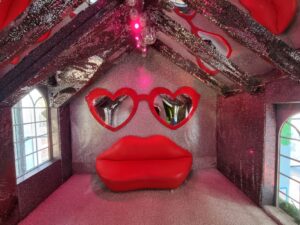 Giant 4 storey play frame
An epic Role play village
Sensory rooms
under 5's area
Go Karts (Not the fastest but kids love them)
Climbing walls, beanstalks and tree
Carousel
Space golf (AMAZING)
Laser tag (Bloody funny)
DJ/disco zone
I'd have to say our favourites were the golf you pay £1 per golf ball but you get to keep (Could bring your own) the interactive climbing wall which you get sent a video for free if you enter your email address and the laser tag. Elliot probably spent most of his time in the DJ area. This resulted in us getting him a kids DJ set for Christmas!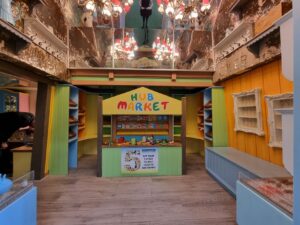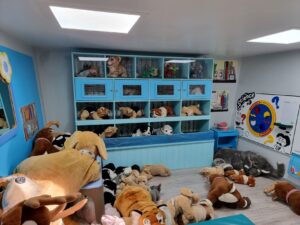 Other bits
Lets be honest food in these places are normally overpriced and site. Nope not at the riverside hub it isn't. Not only do they have a huge range of menu items to order from but its all reasonably priced too.
Ok so the ait on the food was fairly long and I did have to chase it (Hangry kids) but once it was there it was actually alright. I'm pretty sure you can take your own food. Well i saw families with lunch boxes anyway but might be worth checking first.
Lockers there to keep your stuff. Use them don't be dicks take up a table for the whole session and never us it.
There's just so much to mention in the review but you should 100% trust me when i say its awesome. Speaking to the owner she was telling me how they plan to extend even more!!!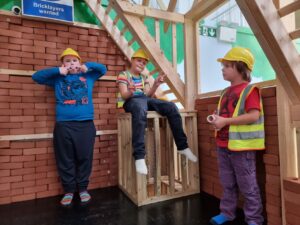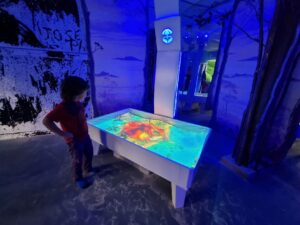 The Riverside Hub Stats:
Distance from Bicester: 50mins
Sat nav: Riverside hub, 7 Carousel Way, Riverside Park, Northampton NN3 9HG
Wheelchair friendly: yes
Equipment upkeep: 10/10
Cleanliness: 9/10
Facilities: 10/10
Age range: All ages
Safety: 7/10 all kids end up hurt despite the venues efforts. 10/10 for effort though.
Fun factor: 10/10
Dog friendly: No
Map of days out: Please click me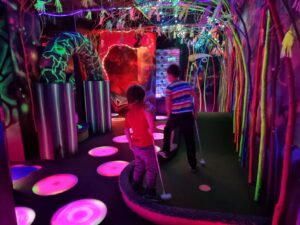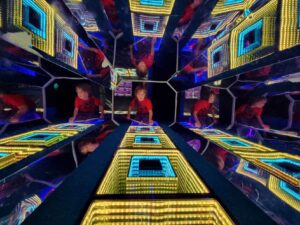 Conclusion
JUST GO TO THE RIVERSIDE HUB FOR FECKS SAKE ITS AMAZING. Little tip? watch out for the white wavy slide we all made air and I broke my arse