I've always wondered about access to the woods on the top of the hill even before Graven hill estate was built. One thing this lockdown has been good for is doorstep exploration. Graven hill woods has become our favourite doorstep walks now and the kids love it. This land is apparently still owned by the mod but know one really know if access into the woods is permitted or not. So as soon as I have some more information I shall update.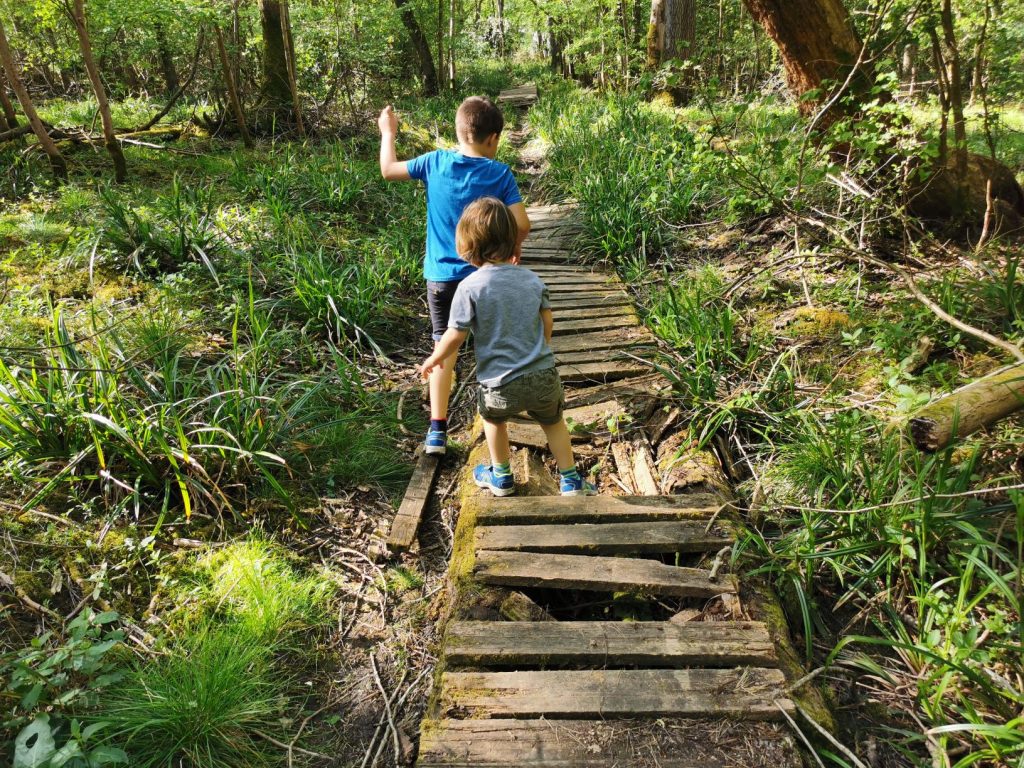 Graven Hill Woods
Lots of you will know that the woods is an ex army training ground in fact you can still see some of the barracks from certain areas of the woods. It actually makes for a really cool interesting walk. There are old army vehicles in the woods and old and creepy huts to have a nose in too.
I'm pretty sure I found some wild garlic up there too. However I'm no Bear Grylls so don't take my word for it in case you end up with a bad case of the shits and crap tasting food.
There are a few routes to take but the boys like the most central route. Its got like boardwalk with the addition of a few rusty nails, splinters and badly damaged in some areas. Basically if you haven't had a tetnis shot then avoid like the plague. Think the boys like it because of the added risk of losing a limb.
If you head to the very far side then you will be able to see the barracks and this is where the boys got to see a tank which was pretty impressive. Ok maybe I liked it more than them, shame I didn't see any hot army man though.
Access To Graven Hill Woods
There's lots of different ways to get into Graven Hill woods however we found the easiest way for us was to drive over to a road (Dead end road) and walk up a huge hill to the main entrances into the woods. However lots of people access it via the back of the houses.
We normally do a huge loop up the hill through the woods then jump over the fence at the end to the back of the building site/houses. You can walk back along the line of the trees. If you see any pools then please stay away as they are new pools encouraged for newts in the area so any disturbance could effect their habitats.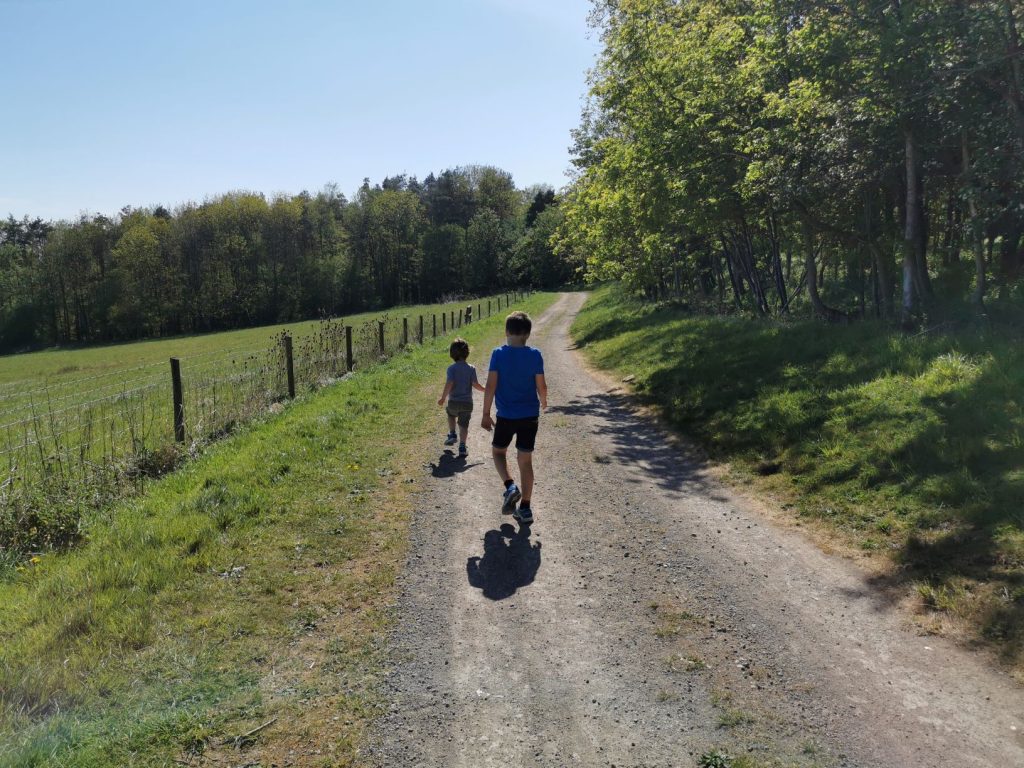 We walk back through the houses and my god some of those houses are bloody stunning total house envy with some of them. As you walk through Graven Hill you'll notice loads of green areas they even have a BBQ area in the middle. I love the tree areas down the bottom too they have some stunning walks laid out.
You can walk to Graven hill woods from Langford too which is easy going under the road tunnel. Make sure you turn left though as to the right is private land and they get pretty eggy about it. I'll attempt to draw a route on a map so you can see the best bits to go. I'll probably cock it up though haha.
Graven Hill Woods Stats:
Distance from Bicester: 0min
Sat nav: Circular Rd, Ambrosden, Bicester OX26 6JP (Parking) Click to load sat nav
Wheelchair friendly: No Paths too uneven in the woods
Equipment upkeep: N/A
Cleanliness: 10/10
Facilities: Road side parking
Age range: All ages
Safety: 6/10
Fun factor: 10/10 great exploring
Dog friendly: Oh YES!
Pushchair Friendly: I wouldn't say its easy at all I personally wouldn't
Bikes and Scooters: On certain trails yes
Conclusion
Graven hill woods and the estate is a great area as a whole to explore I'd highly recommend having a look for yourselves. Its too hard for me to tell you everywhere to go and you certainly wont be able to do it in one day with little legs.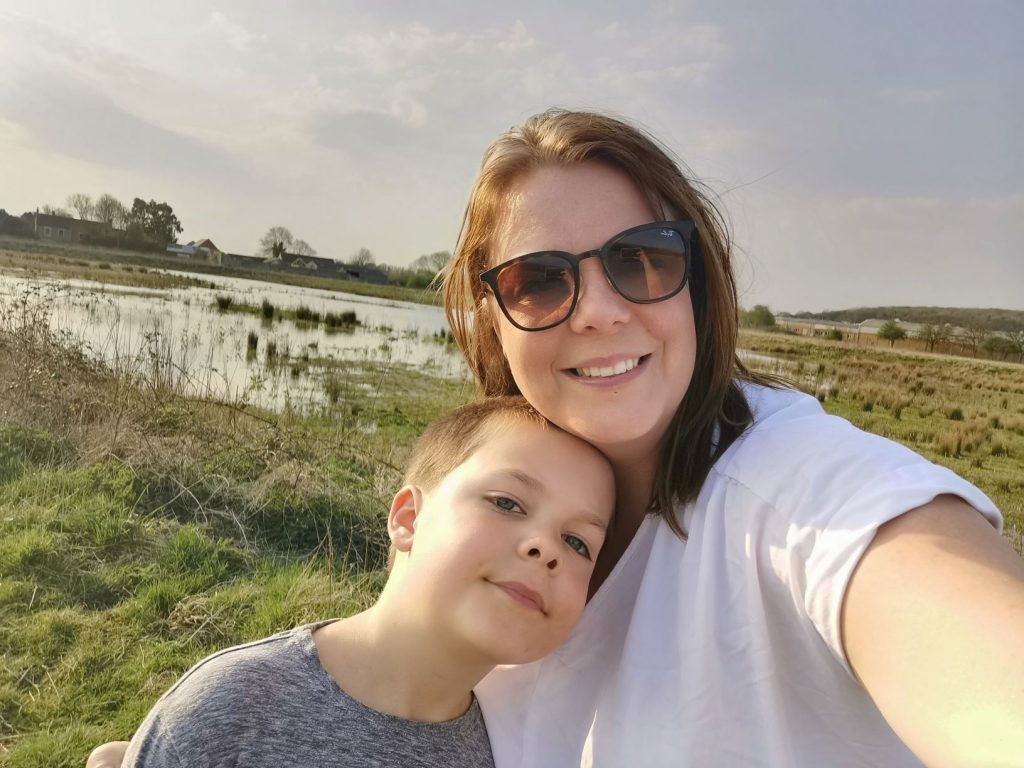 It was our favourite walk and really easy for us especially living in Langford. We never found it busy and it was a brilliant escape for us all. I cant imagine anyone thinking it was crap.
AOB
For more walks have a look HERE
If you have any other ideas for local walks give me a shout on facebook HERE