Another great day out thanks to the suggestions of one of my readers on Facebook. Aston Rowant Nature reserve was a bit of a pleasant surprise. Whats even better was that the kids didn't even moan!!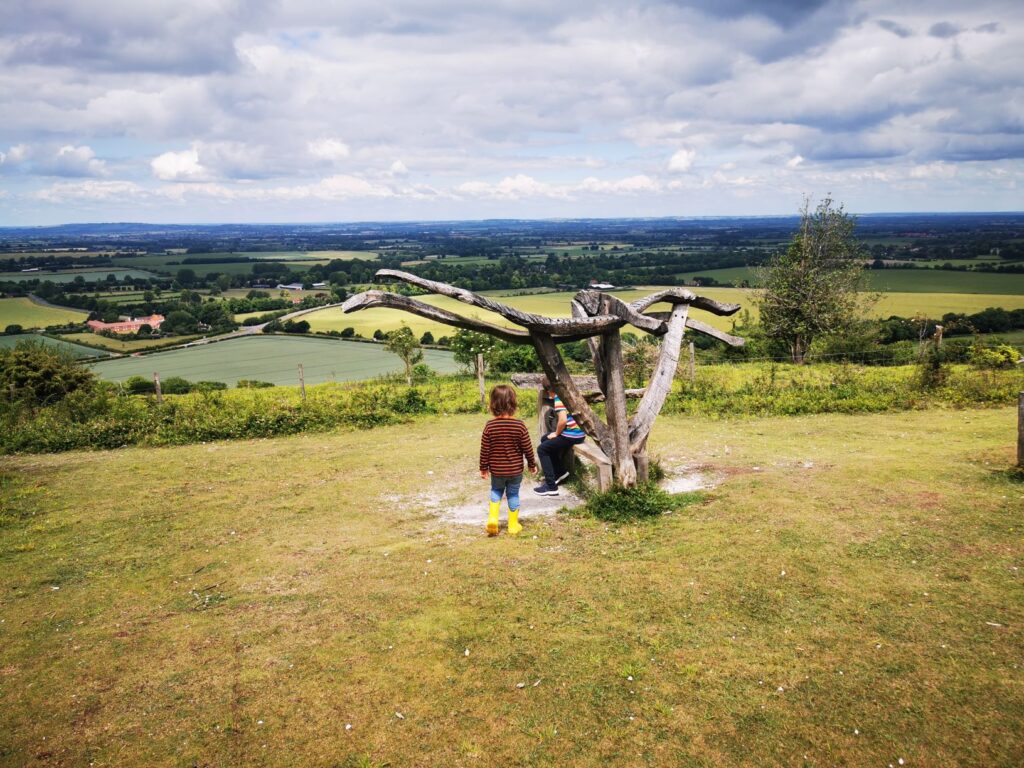 Aston Rowant Nature Reserve
Its a lot closer than I thought too which is always a bonus. Just a 30min drive for us heading out towards High Wycombe way. Not going to lie parking on the weekend was a bit of a bitch the 2 small car parks were full and everyone had parked along the lane outside. Luckily we found a spot.
We were in the far end car park and started our walk there. We followed the brown route which was about an hour loop…..if you don't have kids. If you have prams you wont be able to do this route. I'm sure some nutter will say otherwise but fuck that.
You're at the top of a hill and its a bloody steep one at that. Not the kind you let your kids voluntarily roll down anyway. The path is narrow so social distancing was trickier but we did and everyone we came across kept their distance too.
The views up the top of this hill were awesome. Some people will say that the M40 ruins the landscape. I beg to differ it was really interesting and the kids loved sitting their with our picnic watching the car whizz past in the distance below.
Aston Rowant For Kids
Not only can the kids sit and watch the traffic but there is also a talking sculpture trail in the nature reserve. This starts about halfway round the brown trail or if you like you can just do this trail on its own. Its supposed to be a 20 min walk.
The sculpture trail might be a better bet if you have really young kids and its great for prams too. For this start at the smaller car park (First one you come across when driving in) Then you'll head into the woods and come across the sculptures.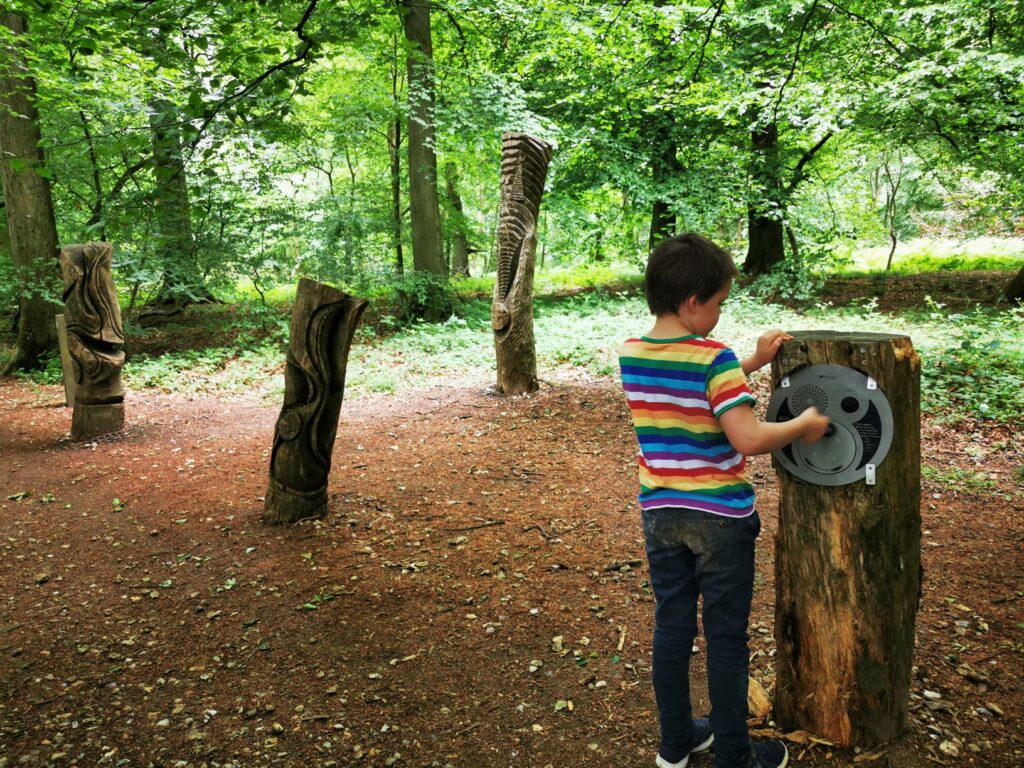 I'm no art critic and I didn't fancy sitting and listening to the history blah blah but that's only because my kids are impatient douche bags. Not going to like i didn't have a clue what the fuck half of them were supposed to be but the kids like running on and spotting them. The music was really creepy after the first time hearing it too.
Once you get to the wooded area there are some cracking tree's to climb even the husbeast and his gammy shoulder managed to get up there. Elliot's the one with no fear and was jumping round making me nearly soil my pants while Clark was screaming he couldn't get down even though he was about a foot from the ground.
Aston Rowant Nature Reserve Stats:
Distance from Bicester: 30 mins
Sat nav: Aston Rowant National Nature Reserve, Stokenchurch Click to load sat nav
Wheelchair friendly: Not on the brown route but easier through the woods
Equipment upkeep: N/A
Cleanliness: 7/10
Facilities: 2 small car parks, not toilets
Age range: All ages depending on the route
Safety: 6/10
Fun factor: 9/10
Dog friendly: Yes but pick up their shit pleaseeeeeeeee
Pushchair Friendly: Not on the higher brown route but ok through the woods
Bikes and Scooters: I wouldn't bother
Kite Flying: Ohhhhh yes.
Conclusion
We loved Aston Rowant nature reserve it was maybe one of our favourite picnic spot in the lockdown. The views are just awesome. If you don't see a lot of red kites then this is a great place to come and watch them. Me? I think I see enough of them flying over my house.
Its a great place for exploring I'm pretty sure we missed a load of it too but we had a good walk with no moaning for the kids which is always a bonus.
Yes it was a tad busy but in fairness to everyone we all respected the 2 mt rule. Basically what I'm saying is go and have a look for yourself I don't think you'll be disappointed.
There was a rope swing right by the start of the brown train in the woods. I'm too old for that shit these days….and too heavy but some of you youngsters might be up for it. It looked bloody scary to me though.
AOB
For more information check out their website HERE
For more idea of days out check the big map of everything HERE
£3 to park all day FYI