Brimham Rocks has gone into my top 10 places ever. Its an absolute children's paradise for exploring, climbing, hiding and being outdoors.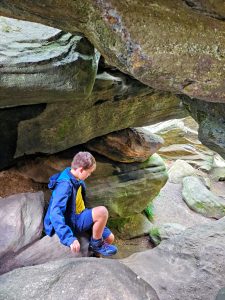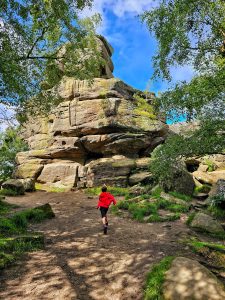 ---
How Much To Visit Brimham Rocks
It was a 100% free day for us thanks to our National Trust membership. If you're not a national trust member You only have to pay for parking anyway and trust me its well worth it for a full day out. We were just thankful for finally getting some use out of our NT because we're bored af with Waddesdon and Stowe.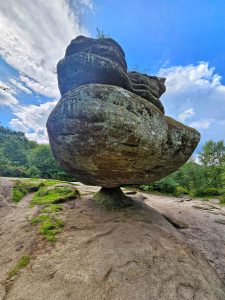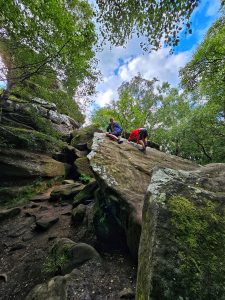 ---
What Is Brimham rocks and what can you do there?
I'm not going to go into a geology lesson. I'll be brief its a shit tonne of massive rock formations which were left behind by a glacier yonks ago. They're impressive and if you don't find them interesting or impressive then you're dead inside and will likely be better off in a trampoline park.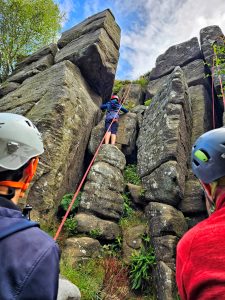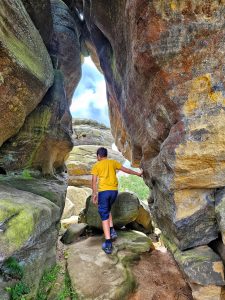 ---
So what can the kids do? Climbing, climbing and more climbing! And what's better? Not a single sign stating the obvious. Let's be honest if someone's going to fall then some shitty sign won't help matters.
Let kids take risks…….although I saw 2 kids around 5yrs old jumping the gaps of the highest rocks and my arse was nearly in my mouth. Not a parent in sight. Clark eventually went over and told them to maybe go a little lower
even I have a safety limit.
Elliot stacked it in the gap of 1 of the rocks and Jesus has he got a war womb! He carried on after an ice cream though.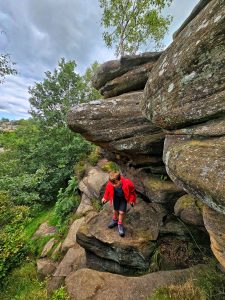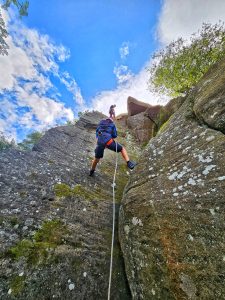 We were in luck when we visited they had free abseiling too for over 8s. That's not always on offer though it was to do with NTs summer of fun. So look locally for what they're doing near you. I'm pretty sure you can book and pay to do this activity at other times if you're interested though.
Brimham Rocks Stats:
Distance from Bicester:
3hr 34mins
Sat nav: Brimham Rocks, Brimham Moor Road, Summerbridge, Harrogate HG3 4DW
Click for sat nav
Wheelchair friendly:
Yes some of the paths are good enough
Pushchair Friendly:
Yes
Equipment upkeep:
N/A
Cleanliness:
10/10
Facilities:
Everything you need
Age range:
All ages
Safety:
4/10 You need to use common sense and be aware
Fun factor:
10/10
Dog friendly:
Yes. On leads
Cost:
100% Free for NT Otherwise just the cost of parking
More days out: Click HERE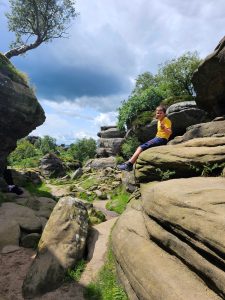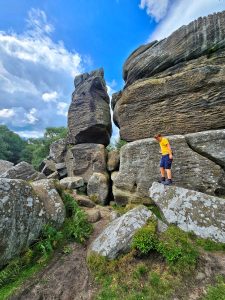 ---
If you're in Yorkshire and not too far from here it's absolutely 100% worth the trip Brimham Rocks! We got there early for parking sake and it had filled up by the time we'd left.
Cafe (takeaway only) serving hot and cold food, snacks, icreams, hot and cold drinks. Toilets too.
10/10 what a cracking place!