I saw a few of you chatting about Aston Clinton play park so it seemed like i needed to go and try this park out. Totally glad i did too. Its not just a little play park in the middle of Aston Clinton. Oh no this one is a biggggg bugger.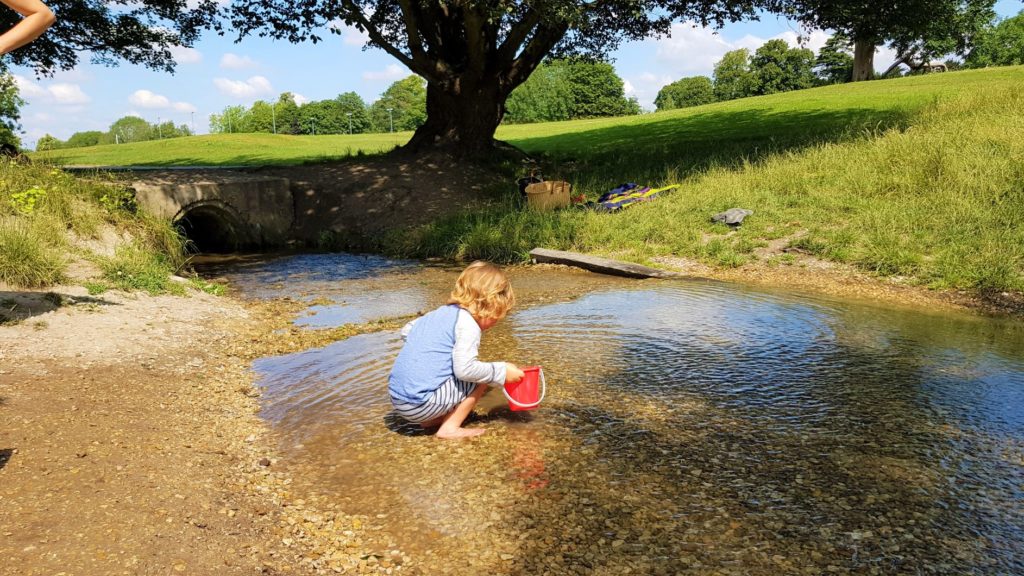 So its a bit of a mission to get to at the moment if you're on the wrong side of Waddesdon. Not only do you have their roadworks to contend with but Aylesbury have theirs too and its been a bitch to get through. Persevere and you wont be disappointed. Its a cracking free day out.
ASTON CLINTON PARK
I shit you not when i say this is a free day out. Its a big massive park/green space with parking which is also free. The only thing that isn't free would be the cafe. Taking things and not paying for them is classed as theft and theft is bad.
All you owners of hairy beings (Not on about husbands or wives). Will be happy to know your dog will love it here. Even the cafe is dog friendly and considering how many dogs i saw we didn't see a single dog shit. Dog owners please bear in mind people that don't like dogs though especially children. some actually have a real fear so while you say your dog isn't like that. I say you cant possibly know that for 100% unless you're Dr Fucking Dolittle.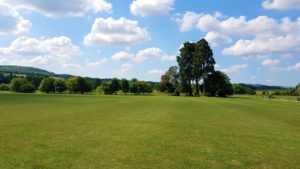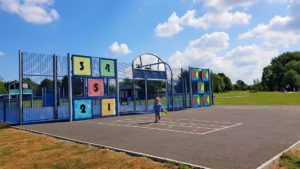 Not only do they have a cafe, play park, outdoor gym, skate park, shit loads of open space for walking and sports an airfield nearby to watch all the plane but they have a stream!!!. A beautiful stream to paddle in. We LOVEDDDDDD it.
You can easily spend a whole day in Aston Clinton park as long as you're happy being outside and the kids are happy away from their tablets.
The Stream In Aston Clinton Park
We had some friends with us when we visited Aston Clinton park and after parking up and packing our bits up we headed blindly into the fields wondering where the fuck the stream was. It was a hot day and i wanted to get my paddle on.
Couldn't find it for shit. The stream wasn't even showing up on google maps. Luckily like a mirage across the desert (bit dramatic) i saw a lady walking her dogs and her little baby. Got a bit closer it was in fact not a baby in a pram it was a pram for dogs. I started to worry in case I'd found a bit of a nutter. Bless her i realised she was old and really lovely (Teach me for being a judgmental bitch). Turns out we were heading in the complete opposite direction to where we were supposed to be going.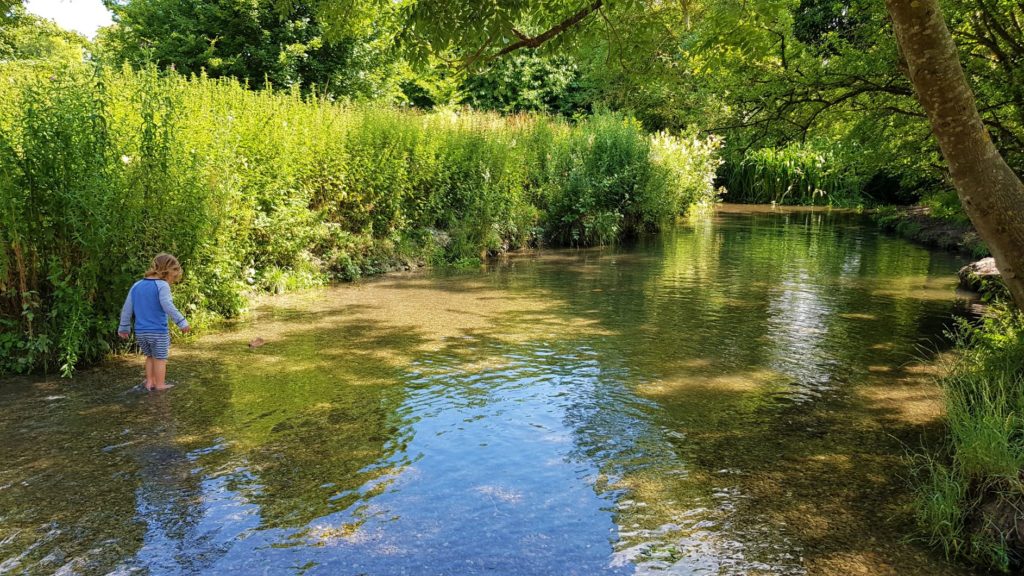 Basically if you're facing the park from the car park head to the tree line and walk left. Go over the bridge and keep going left through the little forest bit until you come across a fairly large clearing and you're in paddling heaven. There's a couple of benches and trees to offer shade too.
The stream is lovely and shallow so its toddler friendly too. Little tip though take the kids crocs, wellies or some form of water shoes. Its all little stones and can hurt the kids feet. Elliot didn't get that luxury (Bad mum) but after the initial shock of the cold and figuring out how to walk he loved it. Him and his friends were filling up their buckets and playing with the boat (I always have buckets and spades in the car now)
Lunch Time In Aston Clinton Park's Cafe
After a fair bit of playing it was getting to lunch. It wasn't easy to get the kids out of the water they could have happily stayed all day if we let them. The downside of the stream was the dogs. One dog snatched the bucket out of my friends little girls hands and ran off with it. No apology from the owner once she managed to get it back off her dog. Just a "hes only playing". Ok i get that but kids don't and we didn't invite the dog to play and certainly didn't want it snatching things out of children's hands.
Kids dried and bribed and we set off in the direction of the cafe. I was getting my hunger on, it must have been at least an hour since my last slice of cake.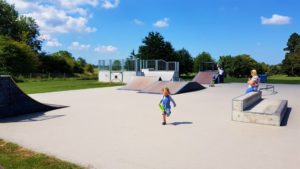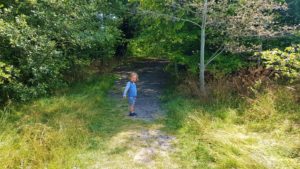 When we arrived it wasn't overly busy. Elliot wasn't paying the slightest bit of attention. He swanned over to the fridge, Picked up a fruit shoot, opened it with his mouth, spat the cap on the floor and swigged from it like he owned the place. That child is like a pissed up 18 yr old already. After a quick telling off and forcing my hand to buy this slobbered on fruit shoot i ordered up some grub and sat down.
Plenty of space inside and out with toilets too (right next to the kitchen haha). It didn't take long for our food to arrive either. It was hot, nice and reasonably priced too. If you like beans you're in luck. The size of a portion of beans in this place is enough to drown a puppy in (not that anyone would ever do that to a cute puppy)
Not Just Any Cafe
As i was paying i noticed out the other side i could see a bouncy castle. Now i had to be careful and make sure the kids didn't see this or they'd have been off in a shot. On a hot day like it was i didn't want to be cooped up indoors watching kids screaming on a bouncy castle. I did however lie to my child and told him i was going to the toilet just so i could have a look……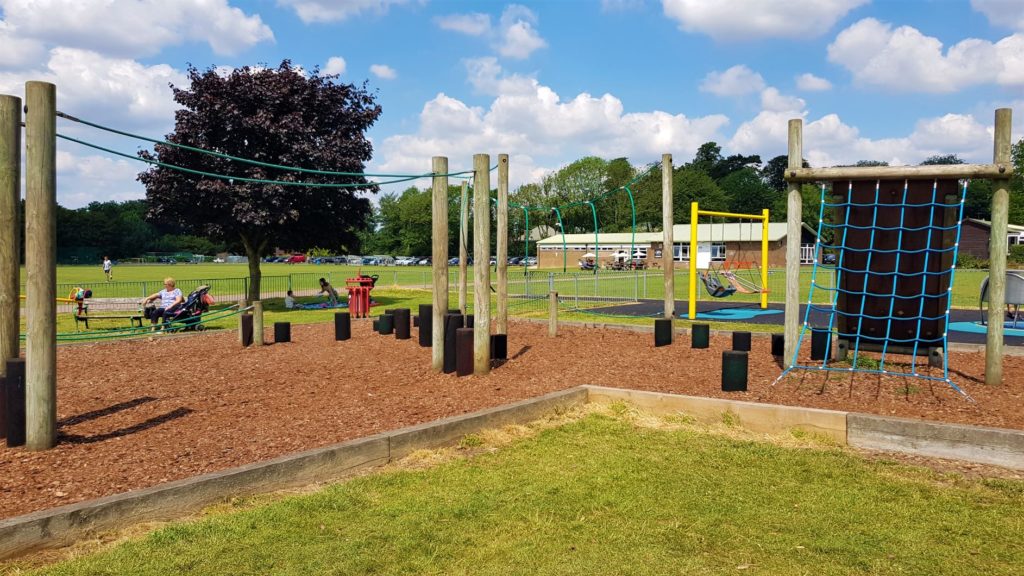 They have a soft play!!! or at least a pop up one. There were lots of parents/carers sat watching the kids play while they had a natter and some lunch it looked awesome. Not for today though but definitely for another day. It wasn't too expensive either £2 for one child £3 for 2 kids and £4 for three or more. It looks like they change the activity too so make sure you check out their website before going to see whats on.
The Play Park
After some food we ushered the kids over to the play park. Its a fairly large park and its fully fenced in too. Little bit of a haven away from any dogs if you have nervous kids too. Now while its not the best park ever its still really good. They even have trees in the play park and on a hot day trees = Shade. Something Garth park could learn from.
There's plenty to do for all ages in the park including my favourite toddler play frame. It was super cute and the kids loved it. It was the right amount of height so they thought it was dangerous while at the same time being safe.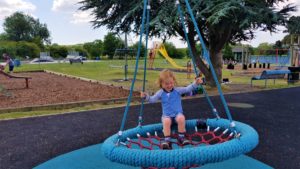 There were a couple of bits out of action due to being broken but it wasn't the end of the world there was still plenty to do anyway. I did witness the grave of a springy face twatter too. It was a mixture of emotions but mostly i was just smug. i hate springy face twatters.
Do keep an eye on your kids (Unlike me) Around the old school slide. I turned my head for a few seconds next thing Elliot at the top of the slide. Its bloody high up and the steps are metal and steep. I felt my bowels start to give way a little. So i pegged it over there before he fell or worse. I shat myself. Disaster averted though all was good and the slide was pretty fast too.
What Else Is There To Do In Aston Clinton Park?
I understand i have rushed through this review a lot quicker than some of my others. However I've realised i talk way too much. All you really care about it the basics with the occasional "Twat & Fuck".
There's a lovely new looking skate park opposite the play park too. There's a huge sign saying now micro scooters. Let me tell you now. All i saw was kids on micro scooters. Aston Clinton residents give no fucks to signage haha. Elliot had a great time running up and down the ramps though.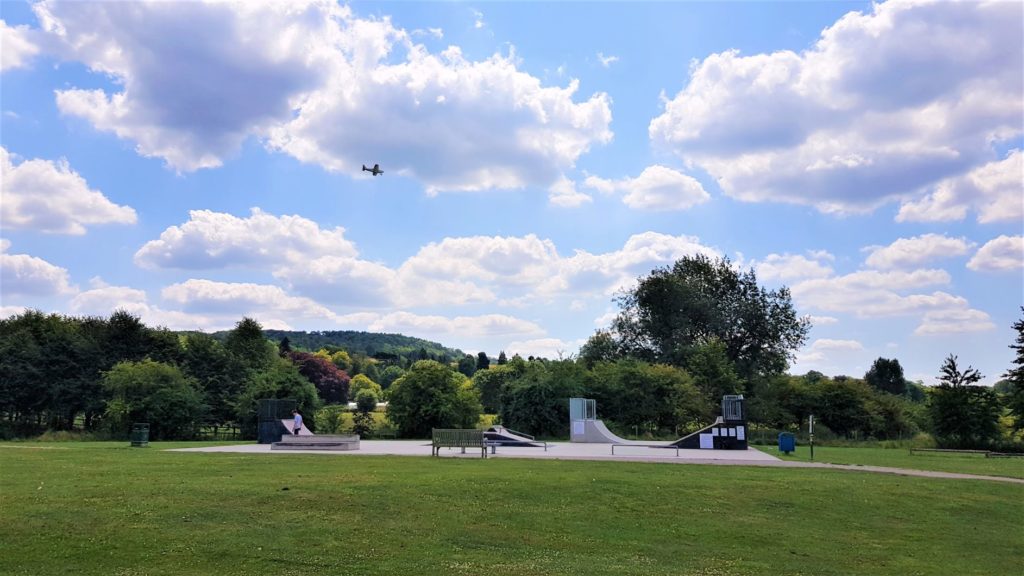 There's some nice wooden outdoor gym equipment and obstacle areas which again the kids loved. They played on these while watching the planes flying low over their heads preparing for landing. It was lovely and Elliot took great pride screeching "plane" at the top of his voice every time he saw one. You know just in case everyone in the park missed the low flying plane and the loud noise from their engines. Pretty sure dogs stopped in their track every time Elliot screeched too.
There's a big multi court area for football and basketball too as well as lots of areas for walking which we didn't do much of this time. There was even some allotments and tennis courts over to one side but again we didn't go close enough to investigate. This however gives me an excuse to go back.
Aston Clinton Park Stats:
Distance from Bicester: 40 mins
Sat nav: Aston clinton park car park, Aston Clinton, Aylesbury HP22 5TP Click to load sat nav
Wheelchair friendly: yes
Equipment upkeep: 6/10 a few bits need fixing/replacing
Cleanliness: 9/10
Facilities: Everything you need
Age range: All ages
Safety: 8/10
Fun factor: 10/10
Dog friendly: Yes they will love you forever.
Pushchair Friendly: Yes
Bikes and Scooters: Perfect for bikes and scooters
Public transport:Yes….
From Bicester: From Bicester North catch the London Marylebone train, Get off at Haddenham & Thame parkway, catch the 280 Sapphire to Aylesbury, then catch the 164 to Pitstone and get off at the Bell and walk into the park. Takes about 1hr 20mins.
From Aylesbury: Catch the 164 or 500 from exchange street (stop E1) and get off at the bell. Takes about 17mins
Conclusion
We all had a great time at Aston Clinton park today. Me and Elliot especially loved paddling in the stream although technically i didn't go in.
I can imaging that this park will get super busy over the holidays and weekends but luckily there's enough space so that you don't feel like you're on top of each other.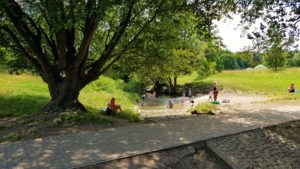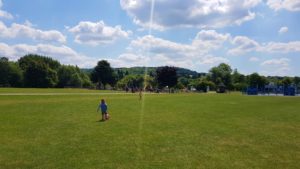 I know for certain that we will be visiting again. Nothing better than a free day out especially in the school holidays because we all know how expensive they can end up being.
i would recommend the park and the cafe to anyone. Give it a go. Just don't forget towels, picnics, shoes for the water, buckets, bikes, scooters and ball games too. Oh if you have a dog don't forget them either.
AOB
For more days out near you check out the map >>HERE<<
To see whats going on in Aston Clintons cafe check out their website >>HERE<<