Brightwell-Cum-Sotwell play park is a bit of a mouth full isn't it (insert winky face). Its also a sneaky very well hidden little bugger too. Luckily i had my park seeking game on.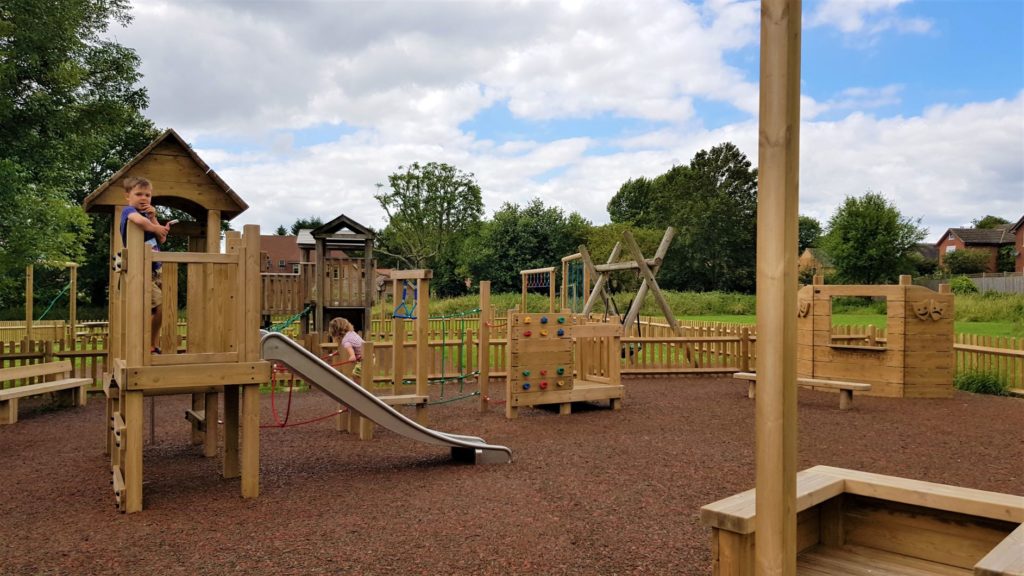 Once we parked up and found it we were pleasantly surprised to see that it had had a refurbish too. No idea how long ago as we've never been before but you could just tell. It looked pretty good from where we were stood anyway.
Brightwell-cum-Sotwell Play Park
So this one is for all you south shire bumpkins. Hopefully it'll stop your whinging that i never visit your parts haha. I've done it I've found you a cracking park. Next you'll be telling me you already knew about it anyway.
We parked roadside for the play park. There wasn't (that i could see) a designated car park so if you do visit please be mindful of the residents and try not to piss them off. It is in a field behind a housing estate and right next to a school too.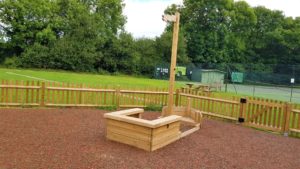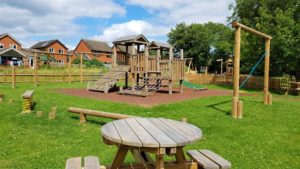 Its a pretty impressive looking thing and you'll be happy to know not only is the main park fully fenced in there is a dividing fence to section off the toddler area too.
The kids were super happy when they set their eyes on the beast too so they were off in a shot. Straight into the older kids section.
Brightwell-cum-Sotwell Play Park Older Kids Area
So ill start off by telling you whats in the older kids ares. Right in the centre of the park is the main climbing frame which looks like a mix of old and new. A nice wooden structure with lots of climbing aspects. Cargo nets and rope pulley galore. Brilliant for a game of chase. The one thing my husband picked up on instantly was the lack of slide which was a shame really and would have completed this area.
Kids still had fun sliding down the wooden ramp on their butts then wondering why it hurt.
Circling the full circumference of the older kids park was the mini assault course. It was a really good addition to the park and the boys had a great time balancing or in Clark's case face planting the floor. That wobbly plank has more wobble than my arse even we struggled to balance on it.
In the corner of the park you'll find the good old cargo net swing. A firm favourite with the kids and possibly the only time they will share a seat and not punch the shit out of each other.
Brightwell-cum-Sotwell Play Park Toddler Area
Now the toddler area actually turned out to be the kids favourite area. I could see why too. So me and the husbeast just sat back and watched them actually play together with minimal arguing. We made sure that we hardly moved a muscle. We were witnessing a modern day miracle and we didn't want to fuck that up with any sudden movements that drew their attention away.
The toddler area has a couple of really cute bits the first being a little pirate ship for the kids to play in. Pretty simple but cute all the same. The second being the puppet theatre which was what the kids played with the most. Clark was the puppet master and Elliot sat on the bench and watch the show.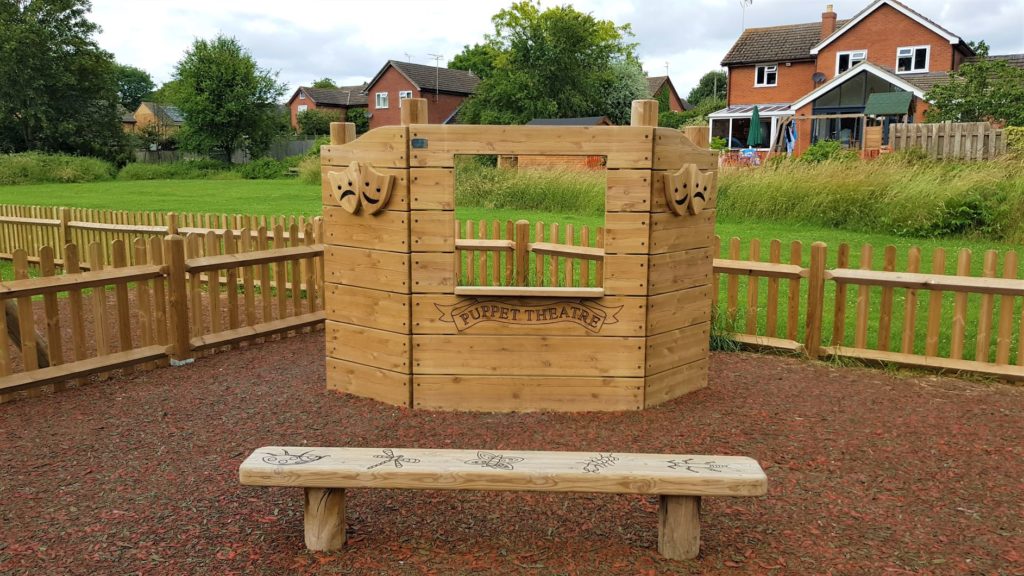 Thankfully the toddler area had a slide which makes up a little for the lack of a slide in the bigger kids area.The slide it attached to the super cute toddler assault course. I don't think I've actually seen an assault course dedicated to toddlers before which is awesome because Elliot always wants to to the balance bits but hes a bit too short bless him.
There's also a couple of baby swings in the toddler area. Lets move onto outside the play park fences.
What Else Can You Do At The Play Park?
Outside the confines of the play park fence you will find a few other bits to keep the kids busy. Little tip take a ball. I wish we had anyway. Not only is there plenty of room for football but they have a basket ball net and one of those funky basket ball things with 3 exits (I'm shit at explaining but you'll know when you see it)
Next to the basket ball pitch is a small out roundabout spinny thing. Next to that you'll find the tennis courts. Which I'm not really sure if they're open or free to use so go go kitted up in your Wimbledon gear and blame me because its shut. I'm just saying what i see.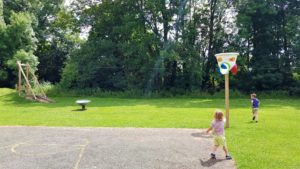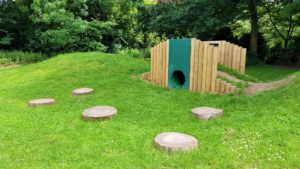 Zip wire whoop and one that i could also go on that didn't ground mid way because of my fat arse. Thankfully Elliot is an expert zip wirer now so i shit myself a little less every time he goes on one. I no longer have to run along with him either #Bonus.
Behind the zip wire is also a little hobbit hill with some balance bits and a cute tunnel. Perfect for hill rolling in case you wanted to try it out. We had another little play in the play parks before we headed onto the next play park.
Brightwell-cum-Sotwell Play Park Stats:
Distance from Bicester: 51 mins
Sat nav: King's Orchard, Brightwell-cum-Sotwell, Wallingford Click to load sat nav
Wheelchair friendly: Yes
Equipment upkeep: 10/10
Cleanliness: 10/10
Facilities: Nothing that i could see
Age range: All ages
Safety: 8/10
Fun factor: 10/10
Dog friendly: Yes but not inside the play park
Pushchair Friendly: Yes
Bikes and Scooters: Yes a few paths about.
Public transport:
Bus From Wallingford: X2 (oxford city centre) Market place (stop C) 4 stops 10 mins to bell lane then walk the rest
Bus From Didcot: X2 (Oxford City Centre) From Parkway station (Stop R3) 6 stops 18 mins to bell lane then walk the rest
Conclusion
Brightwell-cum-Sotwell Play Park is a brilliant park. Loads of space and lots to do. Its very new and seems to be looked after well. I can imagine the school kids use its lots as its so close by.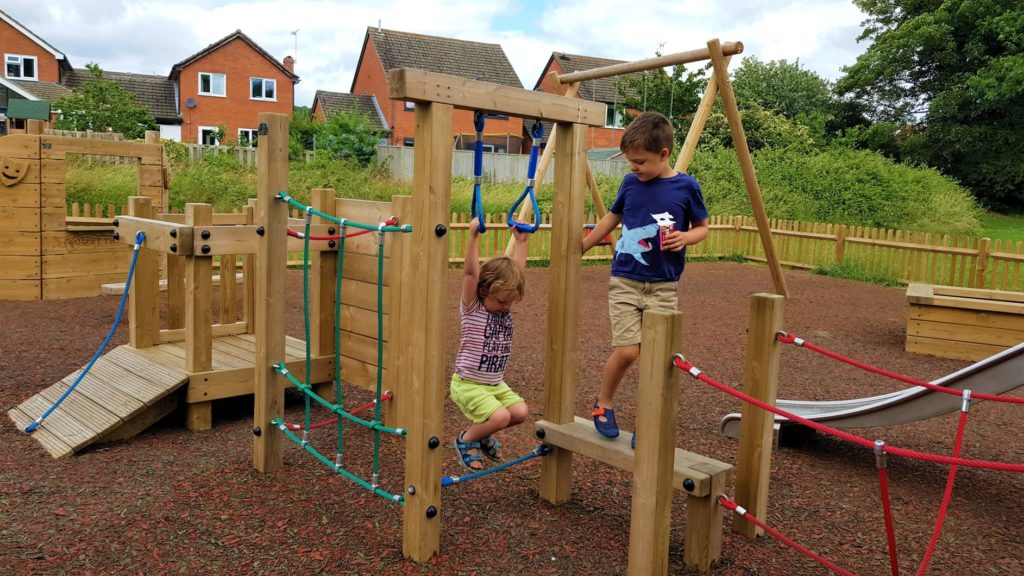 Its not a park for me to go back to. Not because its no good its just a mission from Bicester for a play park. However if you live withing 20-30 mins its one for your list.
AOB
As always pleas do let me know of any where you think i should review. You can do this by contacting me on the family tickets face book page HERE
If you would like to see some of the other play parks we have reviewed check out the map HERE