I think all the shit weather is a sign that summer is definitely over now. This now means that some days we will have to take the fun indoors. Whizzkidz in Thame is a soft play centre that we hadn't visited yet.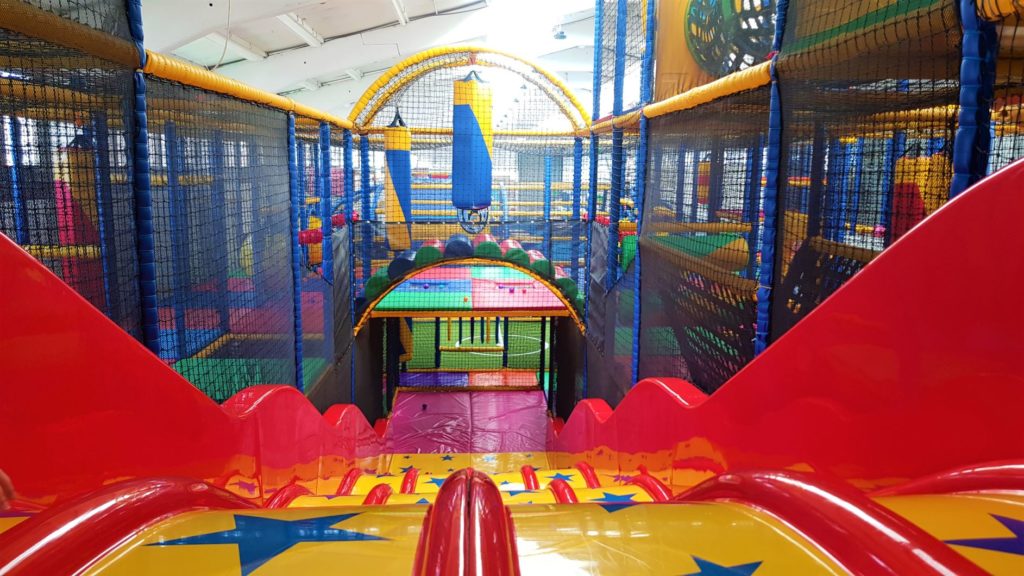 On Monday after Nursery pick up I decided to take Elliot to check it out. It was absolutely pissing it down after all.
Whizzkidz Soft Play
Luckily it wasn't too far from us. I think it took around min 30 mins in total. |When we arrived i parked up outside the first sign I saw for Whizzkidz. If you haven't be been before then keep going. The entrance to the soft play is at the end of the unit on the left. I'd parked in the nursery's parking spaces.
First impression…..bit of a dump. I'm all for second impressions though because i myself am no oil painting. Although saying that 2nd impressions aren't going to do me any favours either.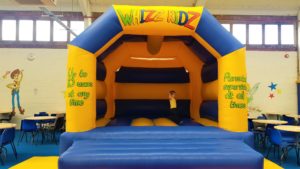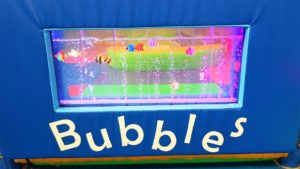 When I walked in i cant say I was overly impressed. Not that I was unimpressed either though. Just looked like any other old style soft play. Elliot on the other hand was dripping with excitement. He was ready to go and already ripping off his shoes and coat.
Personally I thought it was cheap. It cost me £5.45 for Elliot and I was free. Even if it was peak time its only an extra 50p. Not only that, I was given 2 vouchers too. 1 for a free squash and biscuit for Elliot and another which was 60p off a hot drink. Whizzkidz had started scoring brownie points by not ripping us parents off.
Whats Whizzkidz Soft Play Like?
When we first went in through the very secure doors. On the left was the under 5s area. We all know that you can't keep a 3 year old or maybe even a 2 year old in these places. This was the "baby area". Its still a lovely little area and Elliot had a play but it didn't have enough of the danger element that the older kids areas do.
When we were there it was super quiet apart from a few really young ones and maybe one other family. There's a really nice fish sensory panel though with bubbles etc. There was also a little slide and plenty of climbing equipment and a ball pit to keep the little ones busy.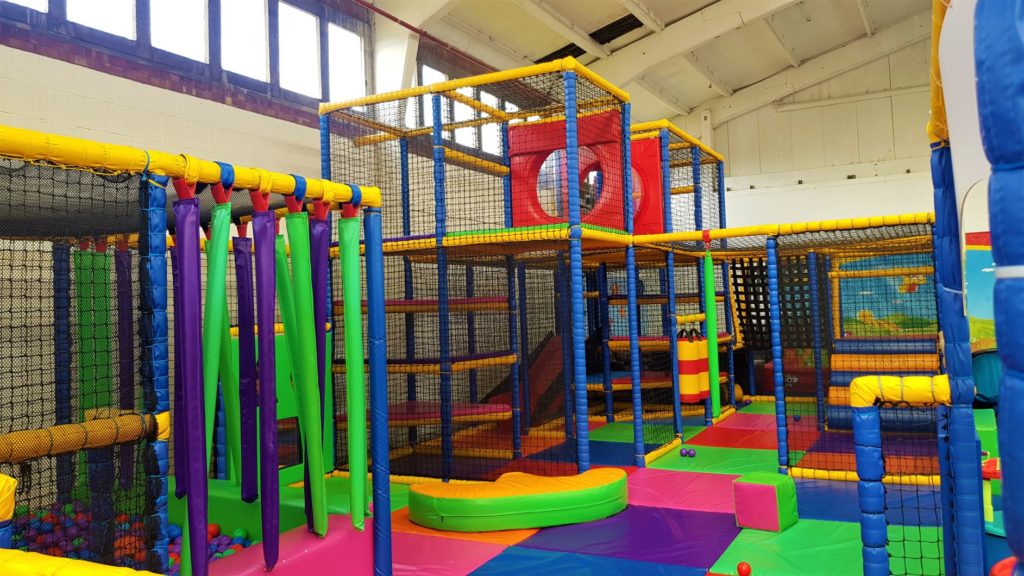 Next to the under 5's area was a little Tikes area with the cars and two little houses. Perfect for kids that like ride on's Clark still rams himself into the bloody things despite being way too big for them. Elliot on the other hand wont ever use them unless he's got a toy gun and he's acting out a fucking drive by!
Now we move onto the bouncy castle….great addition right? Elliot loves a good old bounce. So do I normally. This fucker doesn't bounce though! maybe its just that I've put on a bit of trunk lately I don't know. However it just didn't have the same bounce as other bouncy castles do. Please someone tell me its not just me that thinks this. Still a great addition for kids though. Elliot still managed to get some air on the thing.
The Over 5's Area
Now this is what we're talking about. The over 5's area, It's up towards the back and its actually pretty cool. Its fairly basic but still good old fashioned soft play fun. If you have an under 5 in this are you must directly supervise them at all times. It was quiet and at points we were the only people in this area at times. This rule was more of a guideline at times (Naughty)
We both went in to start and of course i had to try and squeeze my fat arse up the staggered step platform things. Nearly broke my back too. This bit was not intended for adults! Once we got to the top though it was pretty cool. Elliot headed straight for the giant cannons/guns. Really cool when a soft play has these areas. They were all working too. Shame they had around 10 balls max that fit in them though!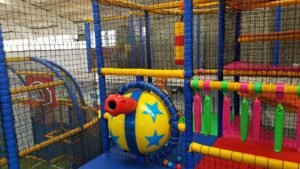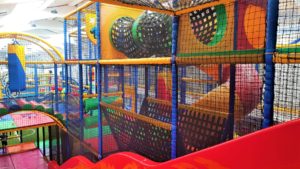 The slides are super fast in fact Elliot even took off over one of the bumps it was hilarious. However as much as we were having fun I couldn't help notice that the place was a bit grim. Don't get me wrong it was clean enough but that being said it could still do with a really decent scrub. God knows how many years worth of dribble build up was in that ball pit. They clearly clean but just not a detailed clean which is a shame.
Still loads of fun to be had Elliot really liked the ball court in here and we played football and basket ball for a while. There is a wow toy area but i never see anyone playing in them whenever we find them. The food and drink was a lot cheaper than in some other soft plays we've been too. Although we didn't eat the food still looked good.
Whizzkidz soft play stats:
Distance from Bicester: 30 mins
Sat nav: Whizzkidz, 2-6 Jefferson Way, Thame OX9 3SZ Click to load sat nav
Wheelchair friendly: Yes
Equipment upkeep: 7/10
Cleanliness: 7/10
Facilities: Toilets, cafe and parking
Age range: I wouldn't take teenagers
Safety: 9/10
Fun factor: 10/10
Dog friendly: No
Pushchair Friendly: Yes
Bikes and Scooters: No
Public transport: From Bicester North jump on the train to Haddenham & Thame Parkway then jump on the 280 to Oxford and get off at Esingdon Drive and you're there. Takes about 35 mins in total
Conclusion
Whizzkidz soft play in Thame is without doubt great value for money. They don't charge adults and there is no time limit even during peak times.
It's not the most state of the art soft play and it's not my favourite either but it is fun for the kids and that's what matters. I Liked how quiet it was and Elliot loved it too. I would go back as it's not far.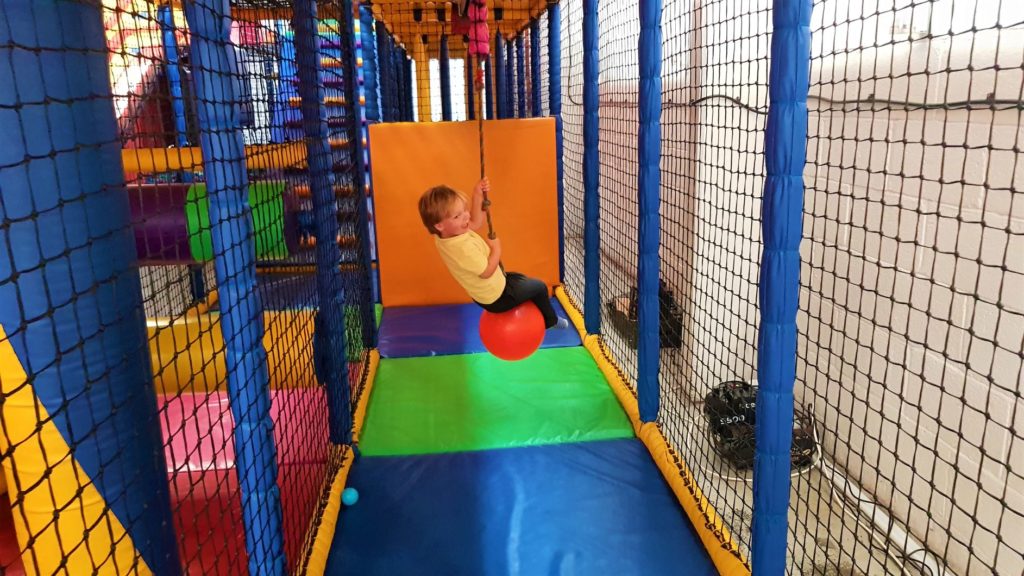 Its just like one of those friends you have (there's always one in every friendship group) the ones that are really fun and nice but just need a good fucking wash and a new outfit.
Yes i would recommend Whizzkidz soft play maybe not the 1st but i wouldn't tell people not to visit either. I guess what I'm trying to say is meh it was OK.
AOB
For more information have a look at their website HERE
For more indoor days out have a look at my map HERE