Stately homes
Belton House
Family Friendly National Trust Property
When we were up in the farm lands of Lincolnshire, its all a bit flat (unlike my abs). We decided to visit Belton house on one of the days and it was possibly the best National Trust property we've ever been to.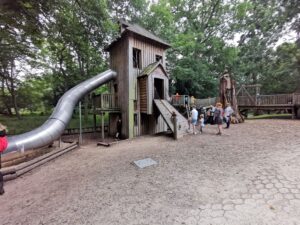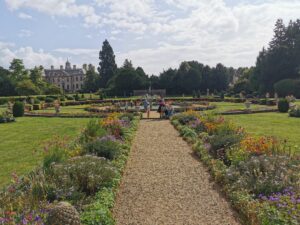 Belton House
Main Points
Free for National Trust members
Plenty of parking
Take a picnic for a cheaper day
Toilet
Best NT play area we've been to
Free roaming deer
Miniature railway
It's absolutely perfect for kids. Their play area shits all over the likes of Waddesdon or Cliveden. The play area goes on and on and on and on. Like the list of excuses from my husband for not doing something he said he would do months ago.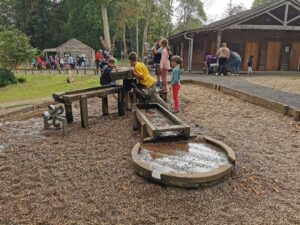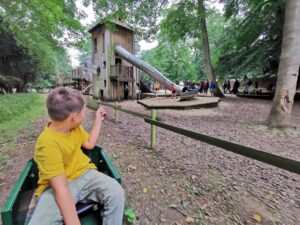 What can you find at Belton House
Firstly THEY HAVE A MINI TRAIN!!! bloody love a miniature railway even if the last time we were up this was my fat arse derailed one on the bend
Thankfully not this time.
They have a maze, lakes, gardens, fountains, what looks like possible paddle spots (weather was too shit to try), climbing trees, den building the list goes on and on.
It's easily a full day's worth. It was busy but not uncomfortably busy. The kids had a great time well until Clark fell off the musical pillow and fucked his ankle. I thought he was exaggerating bless him. Next morning he woke up with a fat bruised ankle! Oops bad mum.
There were deer running round the whole place too. If you look in one photo you can see the huge white stag staring at Elliot. This was right by the play area. It clearly didn't give a shit about the noise (wish I could say the same about the noise from my kids)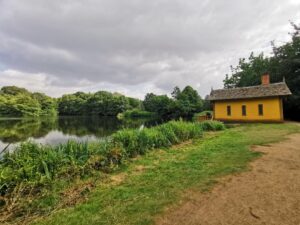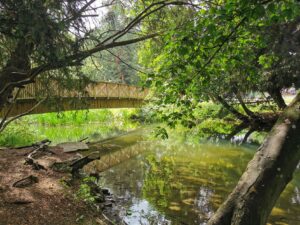 Belton House Stats:
Distance from Bicester:
2hr 8min
Sat nav: National Trust – Belton House, High Rd, Belton, Grantham NG32 2LW
Click to load sat nav
Wheelchair friendly:
Yes
Equipment upkeep:
10/10
Cleanliness:
9/10
Facilities:
Everything you need
Age range:
All ages
Safety:
7/10
Fun factor:
10/10
Dog friendly:
Yes
Pushchair Friendly:
Yes
Bikes and Scooters:
No
Value for money :
£ FREE with NT Pricey without but still worth it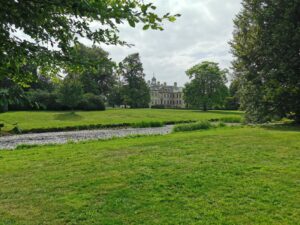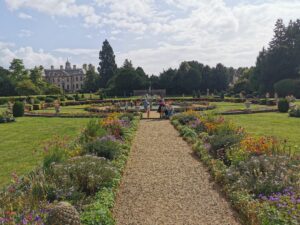 Conclusion
If you find yourselves up in Lincolnshire then I would Highly recommend a visit to Belton House. The kids and your dog will have a cracking time. There's just so much to do and its so big so easy to avoid the busier play area. Even if you don't have kids its well worth the visit. I could have explored for hours.