We can see Gwrych castle from my parents new garden. A few of you may recognise it as the I'm a celebrity get me out of here. We used to drive past it all the time and me and the Husbeast always said we'd love to visit it. Then I'm a celebrity happened and now you can walk round it.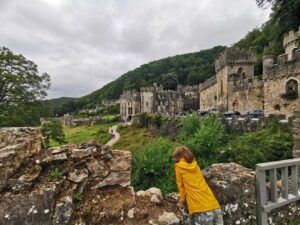 Gwrych Castle
Kicking off with the main points
Full to the brim with chavs
Not suitable for pushchairs
Not the best for wheelchairs but some access
You wont see Ant or Dec
Lots of steps and hills
I'll admit we don't watch I'm a celebrity but judging by our visit there's a lot of people that do. The place is stunning exactly how I pictured it in my head. Apart from the hoards of chavs and their spawns in their velour tracksuits panting from leaving the comfort of their homes for their yearly exercise just because its somewhere they've seen on tv. Ok I may have become a bit of a snob when we visited here.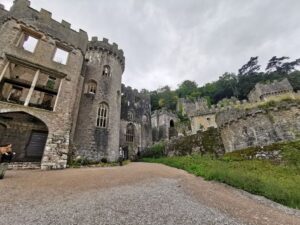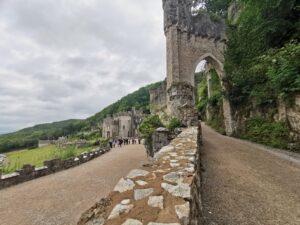 What To Expect
Although I'm a hypocrite because at least the tracksuit clad hoards could listen to the rules. Yep we went round the whole one way system backwards
In my defence Elliot had been a monumental twat previously so I wasn't paying attention. Plus the view backwards was much better.
The only way I knew I should be taking a photo was when a group of people were queuing. Like the phone. I had shit all idea what it meant but my friend explained once I'd shown her. Apparently Gwrych Castle was wasted on me
The walk didn't take long it wasn't expensive to visit. They even had disabled access (not the full route though) toilets (portaloo), no cafe but 2 ice cream vans with a queue bigger than my arse.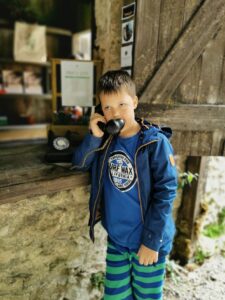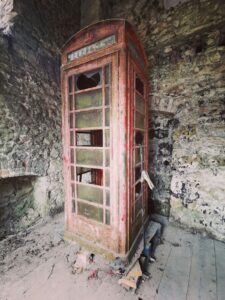 Shit Ending Literally
When it came time to leave the kids ran down the hill we'd have had to walk up. Got in the car "what's that smell" DOG SHIT!!!! Clark had managed to run in some in his new wellies. I grabbed them off his feet…… DOG SHIT ON MY FUCKING HANDS!!!!
At this point I'm livid one of those chavvy velour clad pricks had just let their dog shit and not clean it up they would have known too because all dogs are on leads. Guess they had the last laugh in the end teach me for being a snob. I fucking hate people though.
Oh the single track road in and out is pure hell too and I didn't see Ant or Dec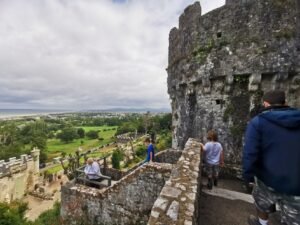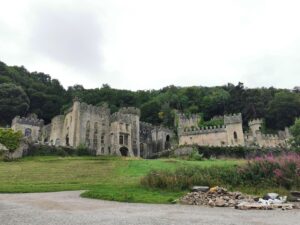 Gwrych Castle Stats:
Distance from Bicester:
3hrs 20mins (Ish)
Sat nav: Gwrych Castle, A547, Abergele LL22 8ET
Click to load sat nav
Wheelchair friendly:
In parts
Equipment upkeep:
N/A its a ruin
Cleanliness:
3/10 chavs leave mess
Facilities:
Portaloos, car park, couple of ice cream vans
Age range:
Confident walkers plus
Safety:
Please pay attention to the warning signs
Fun factor:
7/10
Dog friendly:
Yes PICK THIER SHIT UP THOUGH!!!!!
Pushchair Friendly:
No
Bikes and Scooters:
No
Value for money :
£ cheap as chips
Conclusion:
I can't help but be a bit disappointed with Gwrych Castle. Don't get me wrong the place is stunning but unfortunately the hoards ruined it for our visit. I'd love to give it another go when it isn't the middle of the summer holidays. There's a lovely beach that you can see from the castle too which is worth a visit.