Don't let the fact that Ashridge estate is National Trust put you off. You don't need to be a National trust member to enjoy this bad boy. In fact I'm pretty shocked I've put it off for this long. Now we know about it though i have a feeling its going to be a regular haunt for the family ticket family.
Ashridge Estate
So basically Ashridge estate is a huge fuck off woodland area. Its a walkers dream and a dogs idea of heaven. If its muddy like it was today then my god your kids are going to love it to….unless they don't like getting messy. Unfortunately for my washing machine my boys love a muddle puddle more than that dick head Peppa pig.
It was about a 40 min drive from me in Bicester and when we got there about 11am it was bloody rammed (Day after boxing day though) However we didn't find it too hard to find a parking spot. Although I was slightly concerned that we'd be stuck their because of the sheer amount of mud.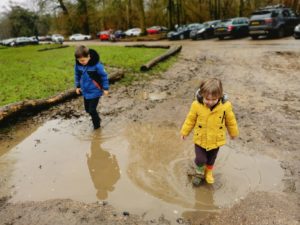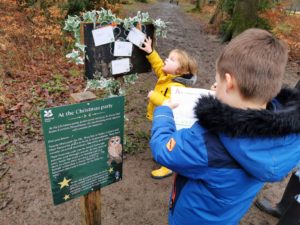 Luckily I'd packed the wellies. However I had forgotten to bring a change of clothes for the boys. Amateur mistake, Elliot's Yellow coat seemed like a cracking idea at the time too.
Parked up, wellied up and off we trotted to find the visitor centre. Because it was Christmas time they still had their nutcracker trail on Got to love a good trail especially one with a happy ending (prize you dirty gits). Its a great way to keep the kids moving with marginally less moaning.
Whats At Ashridge Estate?
The closer you get to the visitor centre the more likely it is that you'll notice the bridgewater monument. Basically a huge tower with shit loads of steps you can climb. To do this its £1.50 for kids and £2.50 for adults. I was too full of cake and turkey to even contemplate attempting the 172 steps. Not even sure if i'd fit even if i wanted to. That's one for the next visit.
Inside the visitor centre is where we grabbed the boys trail. They were £3 each which we didn't mind especially as there's a prize at the end and they rest of the place was free. There's a little exploration room in there with bits and bobs for the kids to look at/play with which was cute. There's also a cafe (didn't try it) a shop and a little book shop too.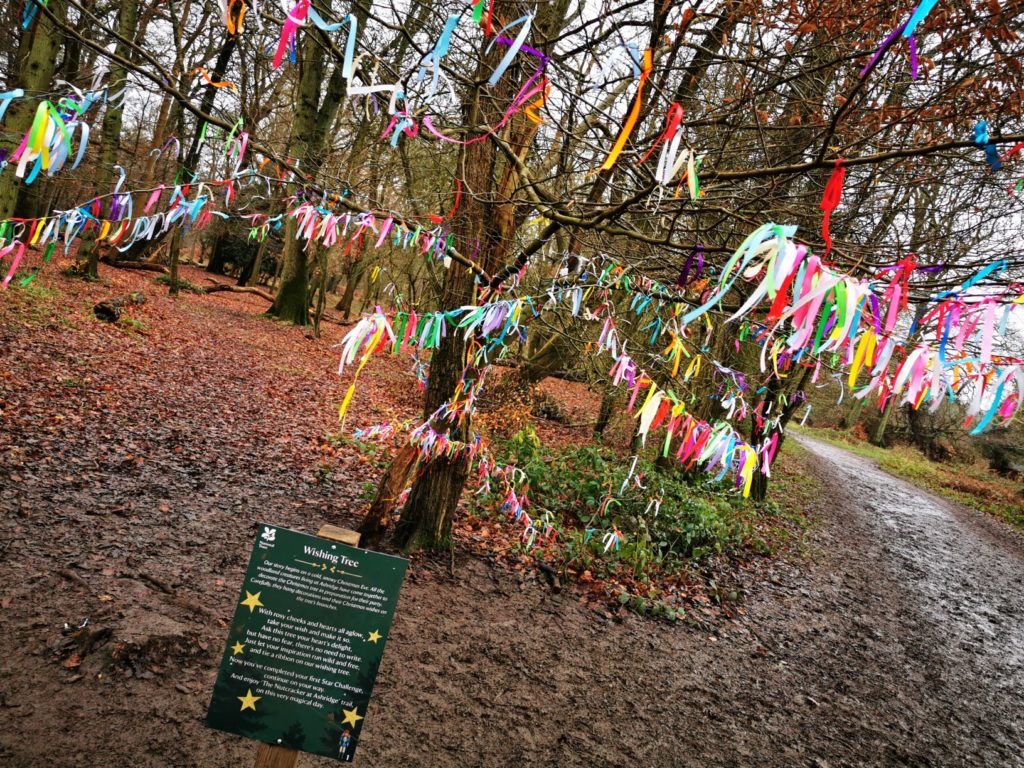 We weren't interested in any of that we just wanted to walk, Knacker the kids out and unwind after a crazy Christmas at the parents. Obviously it didn't go that smoothly because as soon as their muddy wellies hit the trail they went into competitive mode. winding each other up racing and scaring the shit out of me. Normally I give no fucks if they fall. Today however I forgot the change of clothes. If either of them fell they would have been covered and wed have had to transport them home half naked.
Once they'd calmed down after a little scuffle by the wishing tree we ventured round one of the many tails in Ashridge and honestly apart from one rude prick of a woman dressed from head to toe in Jules. It was amazing we even came across probably one of the best dens we seen so far.
Ashridge Estate Stats:
Distance from Bicester: 45 mins
Sat nav: Moneybury Hill, Ringshall, Berkhamsted HP4 1LT Click to load sat nav
Wheelchair friendly: Yes but can get very very muddy off paths
Equipment upkeep: 10/10
Cleanliness: 10/10
Facilities: Toilets, cafe and parking
Age range: all ages
Safety: 8/10
Fun factor: 10/10
Dog friendly: Yes
Pushchair Friendly: yes but stick to the pushchair friendly routes
Bikes and Scooters: Yes

Conclusion
Although we hardly even chipped the tip on this iceberg we all had a great time at Ashridge estate. Its free, absolutely huge (Like my arse….huge not free) and if you like the outdoors you'll love it here.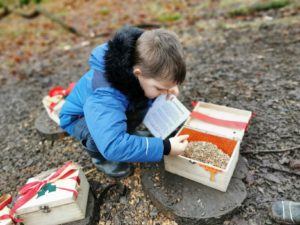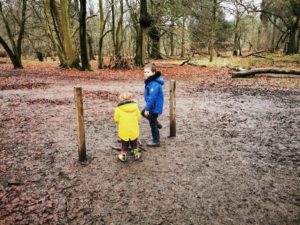 We cant wait to go back and explore but we really do need to go more prepared than what we did. I.e picnic, Waterproofs, change of clothes and not as full as we were today.
If you haven't yet been then I'd highly recommend you try it out. Its just good, outdoors no frills fun. Tired the kids out and they argued marginally less so it was a win win for us.
AOB
For more information then check out the Ashridge estate national trust website HERE
For more outdoors fun then have a look at the days out map HERE