Well now wasn't this a pleasant surprise. Boarstall duck decoy is around 15 mins away from where I live. Its a national trust site and we are National trust members (money well spent). However I've put off visiting here for well as long as I've known it was there. Mostly because I thought it would be shit.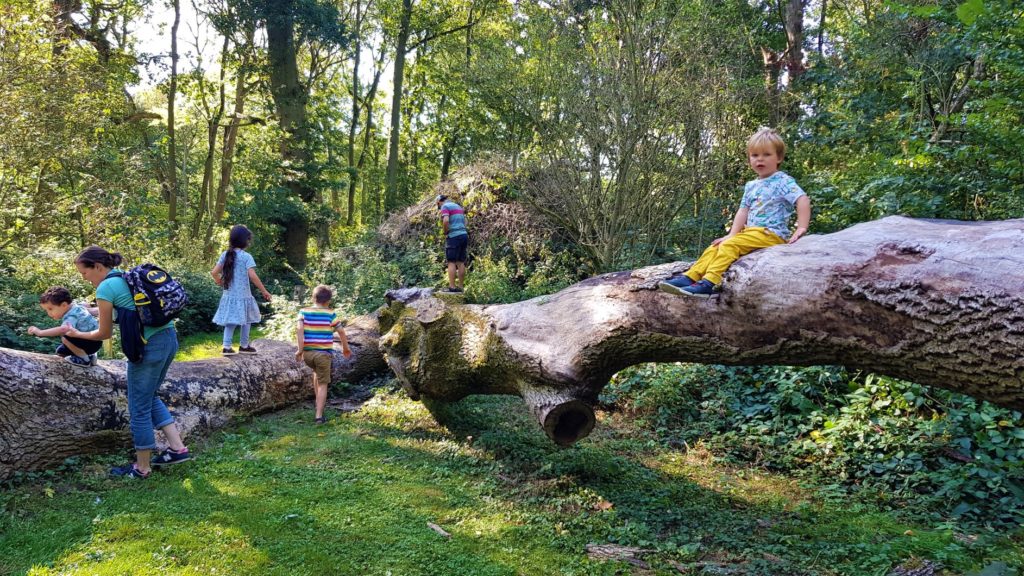 I can tell you now that it's not. It's actually really bloody lovely. The national trust website does not do this place justice. Its not open daily like other places which is a shame because if ever there is a perfect sized walk for kids then this is it right here on our doorsteps!
What Is Boarstall Duck Decoy ?
A duck decoy is basically a big fuck off net that they used yonks ago (17th century) to catch ducks (funny that). They did it this way so they didn't have to shoot them and fill them with lead pellets. Basically they wanted their crispy duck to taste nicer. Nom nom.
It's pretty cool looking but to be honest the kids couldn't give 2 shits. All they wanted to do was get their climb on and oh boy can they do that here. Its possibly one of the best woodlands we've been to for no frills natural play. The place is spotless too.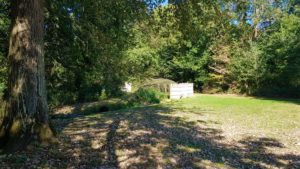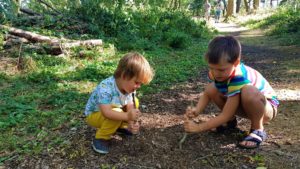 To get to the Decoy you have to drive through a farm. A very real working farm. Don't panic just keep driving. Kids loved being so close to the cows too. You'll go through a narrow gate and cattle grid then parking is at the top of the gravel path.
Its was completely dead when we arrived. In fact it was so quiet at times I'm pretty sure we had the whole woods to ourselves. It was perfect for what we needed….no other families to see how totally feral my kids are in public.
What Did We Get Up To At Boarstall Duck Decoy?
Once we parked up and waited for our friends. (They only live round the corner but my god the bloke drives slow. One of those idiots that always travel 20 mph under the speed limit.) We headed over to the shed building to show our passes. Outside stood 2 of the friendliest & helpful blokes ever. It was one of the guys first day on the job bless him. They were great with the kids and super informative too.
If you need the toilet then go now. Don't expect anything fancy they're old but clean and did the job. Clark wasn't too impressed but it was better than a jungle wee anyway. I've never been able to master them. I always end up peeing all over my trousers!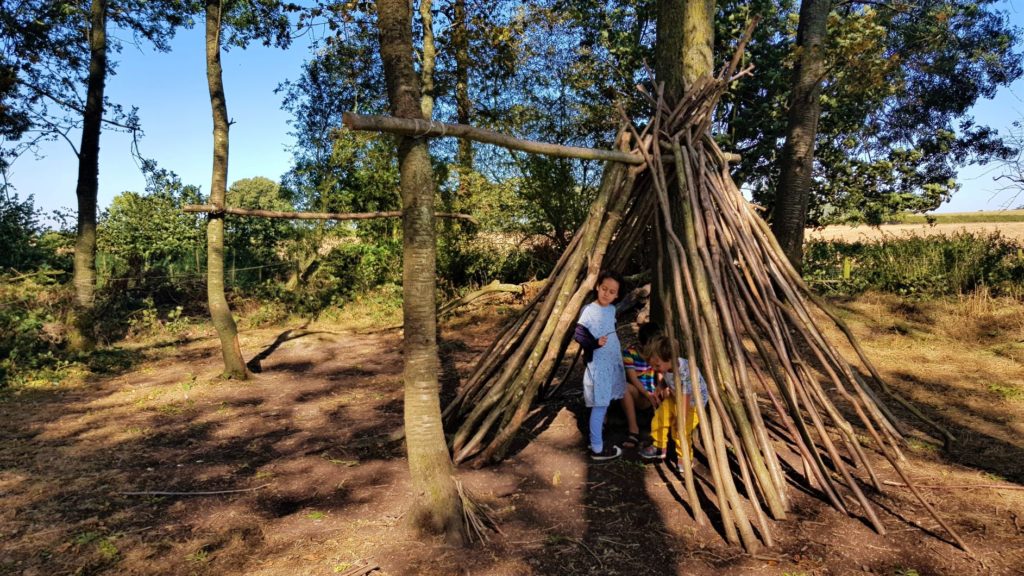 Off we went with our maps and kids. The first thing we came across was the bird hide. Luckily Elliot was still playing catch up so me and Evie managed to creep up and spot the Heron before the loud ones appeared and scared it off.
Not going to lie, there weren't a lot of ducks so don't rock up with half a pack of Hovis (or peas depending on what type of person you are) However the lake is really peaceful…or at least it was until our rabble rocked up. There's lots of wildlife, bugs and birds to spot even if the lake did look a bit manky (Not dirty just a natural body of water)
To The Trees
After a bit of bird watching/scaring we resumed the walk. We didn't get very far when we came across the first clearing. This is where the kids (and me & Hannah) got a little bit giddy. It was the first natural play space. It was so fricking cute.
There was a huge pile of sticks for den building and even a basic frame to allow kids (and myself) to make the den more easily. It was fantastic and all the kids got involved. Yes we had to be careful they didn't twat each other in the face but they were having fun and we could relax while they played…who am I kidding I fricking love den building i got stuck right in there too.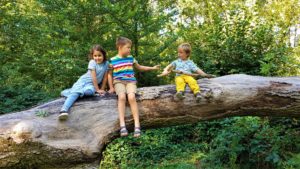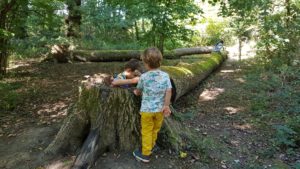 There's a lovely ring of hand carved mushroom's too which almost looked like a fairy circle with a lovely hand carved chair. Unfortunately it only fit 2 kids so this set Elliot off on a screaming rage at his brother. Until I plonked him on the arm and shoved food in his hand anyway.
One of the Mushroom carvings has a little scooped out bowl on the top so the kids were adding leaves, grass and mud to it. They were stirring it to make potions! The view over the fields from this clearing was lovely too. The only noise was the occasional car in the distance….and the kids.
More Natural Play
After feeding them up and building a den we decided to move on. We had hardly made any ground and already had all this fun so we were keen to see what was next. Didn't take long before the next stop off either.
Next up a huge fallen tree aka a climbing frame. It was massive and really Impressive. It still had the root ball attached too which was fascinating. We all had a good old play and balance along the trunks. It really was huge.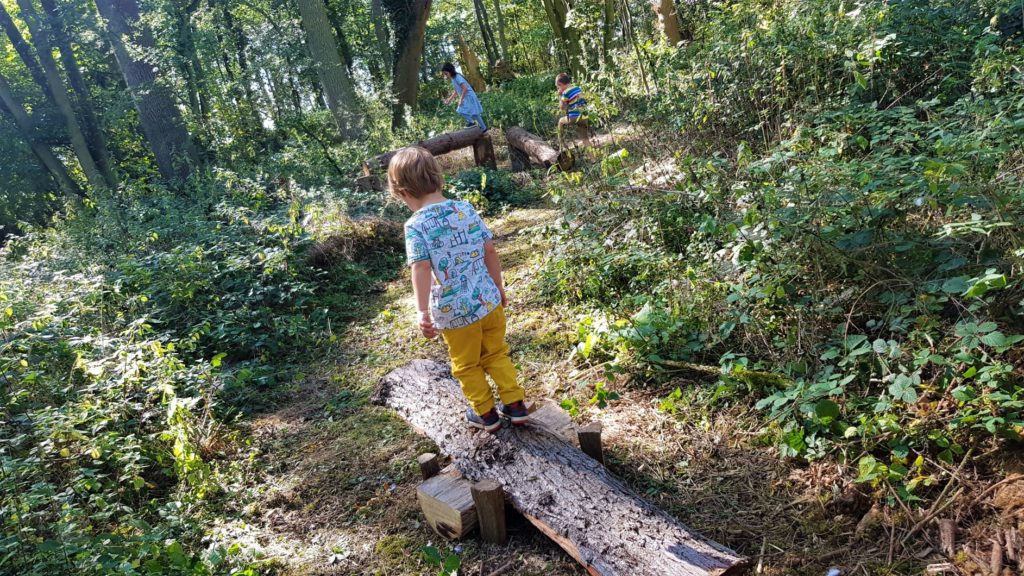 By this point Elliot had found a gun…or as we call it a stick. That child worries me. To be fair to him it was a perfectly shaped stick for a gun too. Bit like a sawn off shot gun.
Out the back of here was another little natural play area. They had put up some logs and secured them for balancing. The kids were so happy to be getting messy and having a good old play.
Perfect Sized Walk For Kids
The whole place was teeming with places to explore, things to see and climb. Everywhere we turned there was either another fallen tree to climb or another clearing with more natural play areas.
One of the other natural play areas even had a man made seesaw from 2 logs. Amazingly simple yet so effective and addictive for the kids. It just goes to show you don't need fancy parks and you don't need to spend a shit load of money for the kids to have fun. Just shove them in a woodland.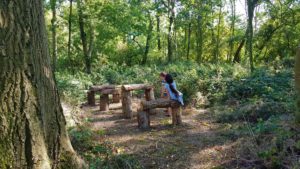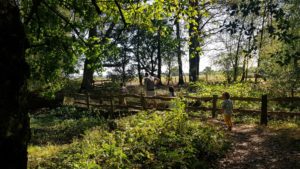 There are bat boxes throughout the woods too which can provide a game. Each one is numbered too so the kids can spot them and find new ones with each visit (there will be loads more visits)
I had found a huge stick at this point and was getting my Gandalf on. Loved the staff (stick) so much I've brought it home. You shall not pass!!! standing on a bridge was a firm favourite of mine while screaming it at the kids. Luckily we had done a full circle back before Clark and Elliot pissed about too much with a huge branch. Elliot took a tree to the face. Home time it was.
Boarstall Duck Decoy Stats:
Distance from Bicester: 15 mins
Sat nav: Boarstall Duck Decoy, Boarstall, Bicester HP18 9UX Click to load sat nav
Wheelchair friendly: A bit bumpy and hard to navigate in places.
Equipment upkeep: N/A
Cleanliness: 10/10
Facilities: Toilets, No cafe
Age range: all ages
Safety: 8/10
Fun factor: 10/10
Dog friendly: Yes on Leads
Pushchair Friendly: Yes but a bit bumpy
Bikes and Scooters: No
Public transport: No
Conclusion
As a family with friends and 4 kids in total we had a brilliant afternoon at Boarstall Duck Decoy. Its a perfect walk for little feet and a great way to get the kids outside. I love that its only 15 mins away from my house. Its just a shame it's not open all year round and that they're only open on certain days.
When googling this place you will see lots of disappointed reviews form people being underwhelmed. Not really sure what they were expecting. As a family for a great run around in a woodlands it was perfect.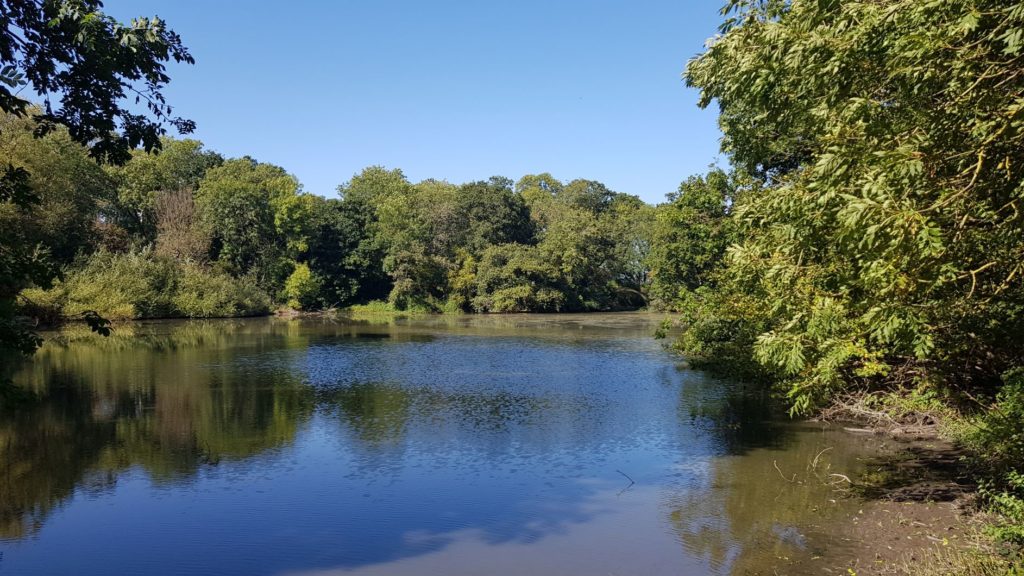 Don't expect to walk into some place where they make the fun for you because you'll be disappointed. Some people like soft play and some people like woodlands. The latter you will need to use your imagination a bit more.
It is National trust meaning if you're not a member and this is where my recommendation get a bit blurry. If i wasn't NT I'm not sure I'd pay £5 per adult to walk round a woods when there are free alternatives. I will leave that decision up to you lot though. Just don't say I didn't warn you.
AOB
For more information and opening times check their website HERE
If you're looking for more woodland walks check out the map for your nearest one HERE