As i get to do more reviews and my page grows i will be throwing free stuff at you as a thank you for reading. You may or man not know but i currently have 2 competitions running .
The first is for an advent calendar which can be used every year. Unfortunately it doesn't involve Chocolate. Nothing stopping you from polishing off a box of clebrations while you do it though. Anyway you can enter HERE. All you need to do is comment on the post "I hate Brussel sprouts". Honestly i couldn't give a shit if you like Brussel sprouts they're the devils food and you need to sort your life out!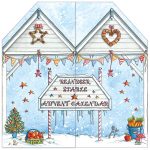 The second competition has 9 days left to enter. You can enter more than once and its for a superhero goody bag. I got the good bag when i went and reviewed coral reef you can read the review HERE if you're interested if not and you want to skip all the reading then you can enter the competition here: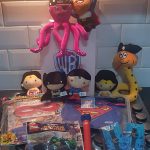 That's all i have running at the moment but i have big plans for more giveaways. I thinking along the lines of free tickets etc.
The giveaway is in no way associated with the brands that are in the giveaways. They're all provided for by me. There is no cash alternative so please don't bloody ask! (yes this has happened) i will pay for postage too but i will be restricting it to UK residents only. Sorry this may seem harsh. You can shit off if you think i'm going to be paying postage to Australia or somewhere on the other side of the world.
Very best of luck to you all i'm trying to be nice which is out of my comfort zone. So lets not spit your dummy out if you don't win. I'm not fixing it in any way either. Itll all be done by a computer number generator so if you have issues take it up with my PC but be warned it can be a bit of a dick.