We all love a freebie, and skint parents to be often need all the help that they can get. This baby box should help them along the way.
So if you're an expecting parent or know anyone's who's expecting. Let them know that one of our favorite budget supermarkets. The one we all go to towards the end of the month when were scraping the barrel are giving away free baby boxes.
Lidl are your new best friends. Not only are they doing this giveaway. Their baby event is also going live this Thursday. I normally steer clear of the likes of Lidl and Aldi. Is it even possible to shop there and not come out with a trolley full of crap you don't need? Not than I'm saying my double ended potato peeler doesn't get any use though.
What you need to do.
Right so if you want one of these boxes all you need to do is complete a free 15-minute video course online.
You'll watch a video on parenting topics about keeping children safe, then answer a few questions about what you've learned.
You can then pick a location to collect your box, or pay a small fee to have it delivered to your door. Bravo its that simple.
The boxes are made from a very thick cardboard and come with a firm mattress, waterproof mattress cover and a cotton sheet.
Each box is gender neutral (how politically correct of them) with an animal theme in a black and white design on the inside to 'aid baby stimulation'. There's also measuring tape on inside wall to help keep track of your baby's growth.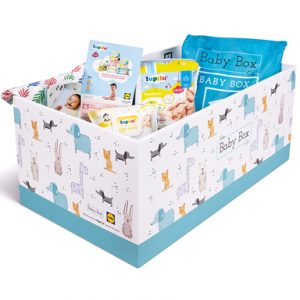 It also contains:
A mattress and waterproof cover
One fitted sheet
24 pack of Lupilu newborn nappies
56 pack of Lupilu newborn wipes
One muslin.
If you haven't heard of these boxes before you're ever a first time parent so have never need to give a crap or you've been living under a rock.
The Idea originates from Finland and and are used as a baby's bed for up to the first eight months of their life.
Replacing the need for a traditional Moses basket or cot, it is thought the small size of the Baby Box prevents babies from rolling onto their tummies, which experts think can contribute to sudden infant death syndrome.
Guidelines:
That being said a UK Charity has these guidelines that they would suggest adhering to if you do decide to keep you baby in a box:
Only use the box for daytime naps and sleep your baby in a cot or a Moses basket next to your bed during the night

Do not use the box once your baby is able to roll.

Do not put extra bedding on top of the mattress to raise your baby up to a higher level.

Make sure the box is placed on a solid surface and cannot topple over.

Do not use the box if it gets wet or soiled.

Do not put the box on an under heated floor.

Keep pets away from the box.

Do not leave the baby unattended or out of view.

Don't lift or carry the box around your home if the baby is in it.

Do not put the lid on the box if your baby is in it.

Make sure you comply with any instructions relating to maximum age and weight.
I mean its pretty much a list of common sense but you never know. There are some real moose knuckles out there that reproduce. Better safe than sorry i guess.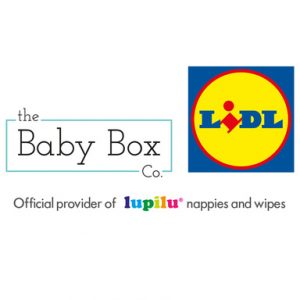 Link
You can find all the info on the link just click HERE and follow the instructions. Let me know how you get on and feel free to share with any of your pregnant friends.
Once baby has arrived and you fancy getting out and about and maybe meeting some other mum's then have a look at this day by day baby group guide HERE