Forest Of Marston Vale has been a country park on my list of places to visit for a very long time. Now that the travel ban had been lifted we decided to make the journey. Clark has always loved pointing out wind turbines on journeys. This was our chance to get up really close to one.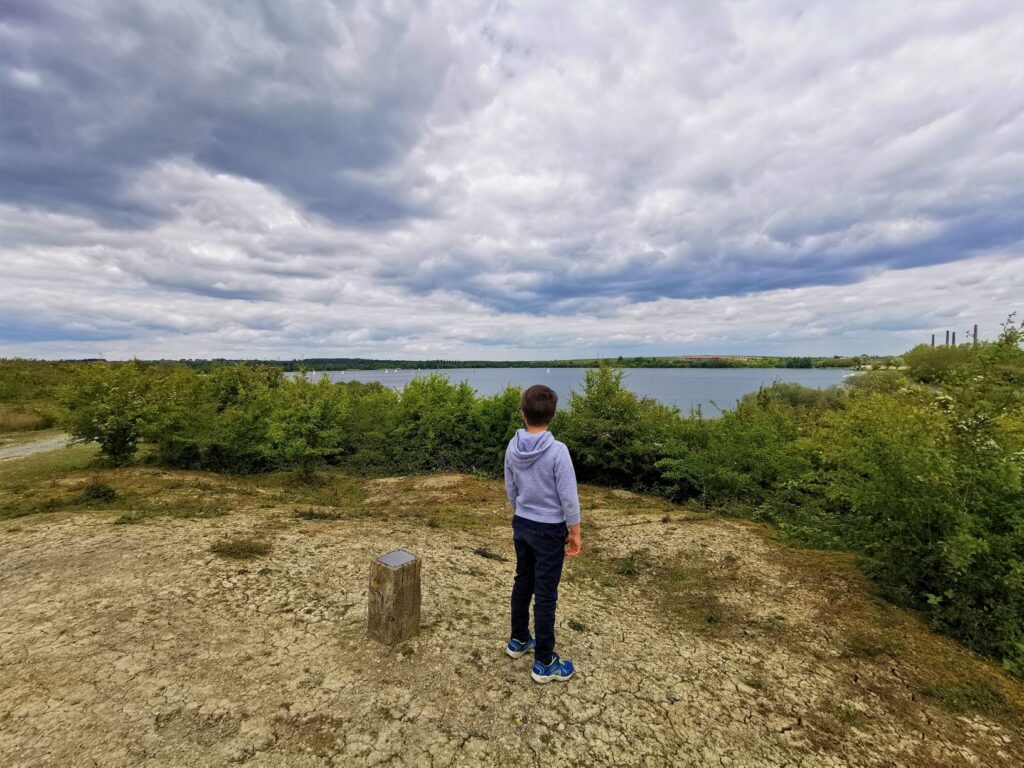 Forest Of Marston Vale
When We visited the car parking machines were out of order/not working. Possibly switched off because of the virus. You will need to check this if you visit as it's normally pay and display and I don't want to be blamed for you getting a ticket.
We had no Issue Finding a space on our way in we saw a fair few cars parks on the side of the road. An obvious attempt at not paying the parking fees. Its a bit of a dick move really. Especially as the country park is free and the parking helps to pay for the upkeep which is more important than ever.
When we visited it was a little bit busy but nothing we couldn't handle….Yet. All of the amenities were shut so that's cafe, toilets and play areas. Once they are open though Forest of Marston Vale country park will be even more epic.
We tool a photo of the huge map so that we wouldn't get lost (So we thought) and headed off in search of fun. The kids were in good spirits and it wasn't raining which was a bonus.
Forest Of Marston Vale Wetland Trail
First we started off on the wetland trail it was the smallest route. We didn't want to push them too far because they moan sooooo much. We didn't last long on this trail before we decided to head straight for the wind turbine instead. Joining the other trial as soon as we could.
This is where it started to get a bit trickier and busier. We didn't come across a single person while on the wetland trail. However the path near the turbine was the busiest and main path by far. People, bikes, scooters and dogs. Little tip, if you don't like dogs stick to the wetland trail they aren't allowed in that area.
We managed to head into the wind turbine area and I must say it was pretty cool. The boys loved it and the area surrounding had loads of little hills and mounds for them to run up and down. A few bikes were in this area too enjoying the tracks on their bikes.
This area is really lovely and easy to get some cracking photos too. Its on a bit of a hill overlooking the lake which was full of sailing boats. We stopped off here briefly for a snack (Took our rubbish home with us because we're not total dicks) before heading off for more exploring.
Social Distancing Gone To Shit
After a great start to the day this is where it all started to go a bit tits up. We decided to head along to the main path and loop round. What we should have done is head back to the wetland trail where no dogs or bikes were allowed.
It was pretty busy along the trail and we were what seemed like the only ones trying to steer clear of other people. Well round here the people seemed zero fucks about anyone else. At one point me and Clark we walking up ahead and The husbeast had Elliot a few meters behind. Up in front 2 women holding hands with 2 kids in the middle in a line the full width of the path.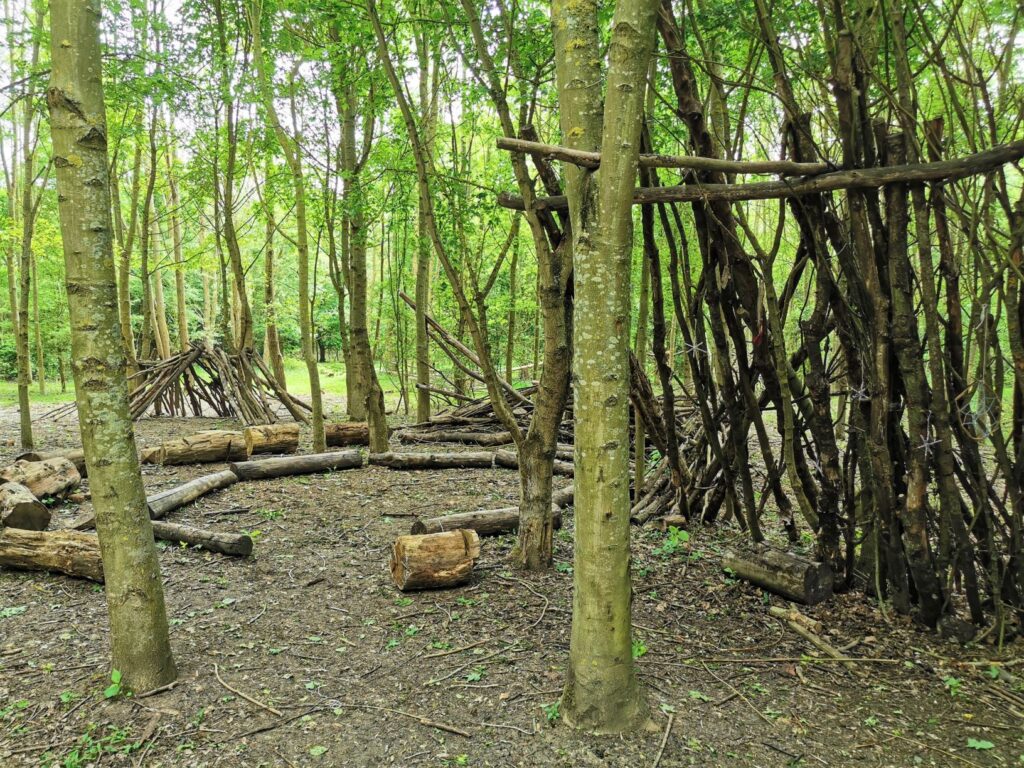 I honestly thought they'd move over. I was wrong i had to pull Clark over into the bush with me. They didn't blink I said "Don't worry we'll move". I'm guessing they didn't hear or just chose to ignore. On we moved until I heard a raised voice. The husbeast had clearly had enough. He was basically in the hedge with Elliot. He'd confronted the women (totally unlike him he's not one for eye contact let alone speaking to anyone)
Basically the women we're utter rotters, selfish, idiotic and ignorant. I called over to tell him to leave it. You just cant explain to some people it was pointless. At which point the older skank stuck her finger up at me from a distance. Hahaha classy.
Calling It A Day
Things went from bad to worse. The kids had decided they'd had enough walking so cue the whinging. Me and the husbeast we still pissed off at the utter stupidity of people. Tempers were rising and you could cut the tension with a knife.
All we wanted was a nice bloody walk. By now Elliot had decided to launch a stone at me for no reason what so ever. I got down to his level to talk to him and he decided to act like a beaten child and run off screaming. Thankfully no one was around at this point. The little bugger wouldn't move. I picked him up and fireman carried him to a bench kicking and screaming until he calmed down.
Now everyone was pissed off and waiting for the monster of all tantrum to end. The birds had buggered off so there was no chance of any bird spotters in the area spotting anything.
While the epic melt down was happening I did notice just how lovely the area was. There were dens and plenty of place for the kids to play. I made a mental note to come back again one day once this had all blown over. For now we decided to head home before things got any worse.
Forest Of Marston Vale Stats:
Distance from Bicester: 50 mins
Sat nav: Forest of Marston Vale, Bedford MK43 0PR Click to load sat nav
Wheelchair friendly: Yes
Equipment upkeep: 10/10 what we saw
Cleanliness: 9/10
Facilities: everything you need once fully open
Age range: all ages
Safety: 8/10
Fun factor: 10/10 (For us about 5/10 because people suck)
Dog friendly: Yes but not in some areas
Pushchair Friendly:Yes
Bikes and Scooters: Yes
Conclusion
There's no denying that Forest of Marston Vale is pretty awesome. Even if we did have a crap ending to our visit. We will 100% be heading back again but we will wait until the whole site reopens and social distancing is eased first.
There's no doubt in my mind that people wot have fun here. They have it all and you can even stop for a picnic, take the bikes, ball and maybe even a kite. Just check out any signs and rules first as I wasn't able to explore the whole country park.
Best bet is go yourselves and have a good mooch around. If you find anything really cool then let me know and i'll add it to the review.
AOB
Check out their website for more information HERE
If you'd like to check out more country parks then check the map out HERE