I think we're quite lucky when it comes to farms in Oxfordshire. It's taken me so long to visit Cogges manor farm and now that we have been one i can see us going a lot. It's absolutely stunning and we had a great time. I can see why people decide to have a Cogges manor farm wedding.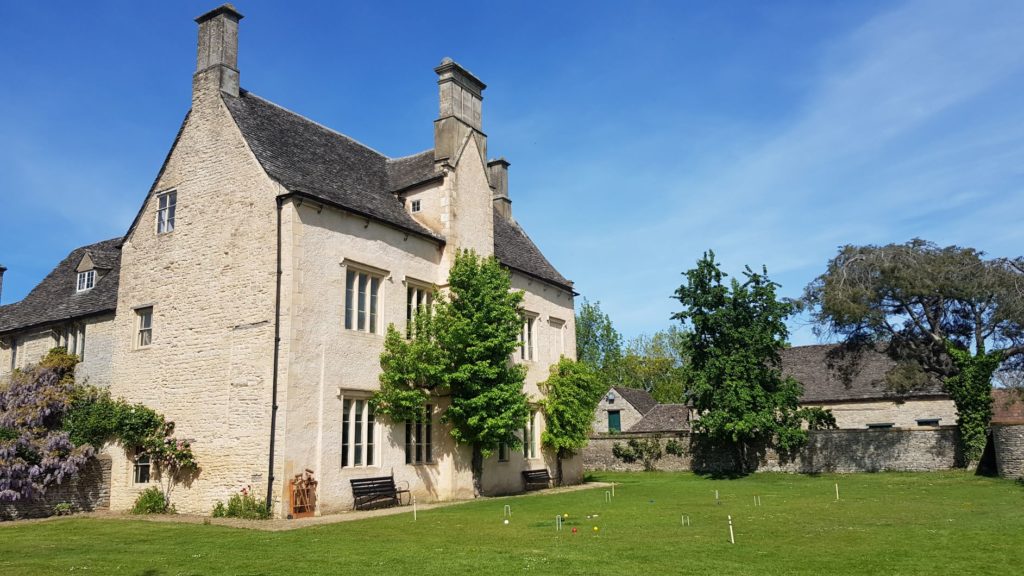 What Is Cogges Manor Farm?
Cogges is basically a working farm near Witney. With farm animals, a manor house, picnic orchard, gardens, adventure play, cafe and shop. With family events throughout the year and even a forest school on a Tuesday. Run by the Hedgehog Club which is the same lady that runs the Blenheim forest school on a Wednesday.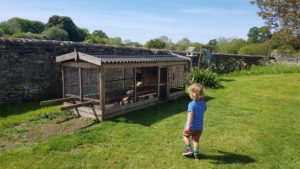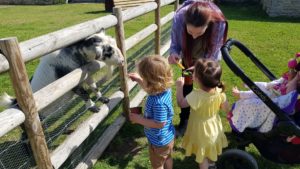 There is so much for the kids to do while they visit. Without the commercialization that you'll find in other farms in Oxfordshire aimed for children. It's perfect if you fancy a change from the likes of Millet's or green dragon. (still love Millet's and green dragon though)
Cogges Manor Farm Prices
If anyone follows me on Facebook you'll have maybe seen my post about the gardeners world magazine. If not have a look because if you bought the May edition you'll have received your 2-4-1 gardens to visit card. (uk wide) Cogges manor farm is featured on that list.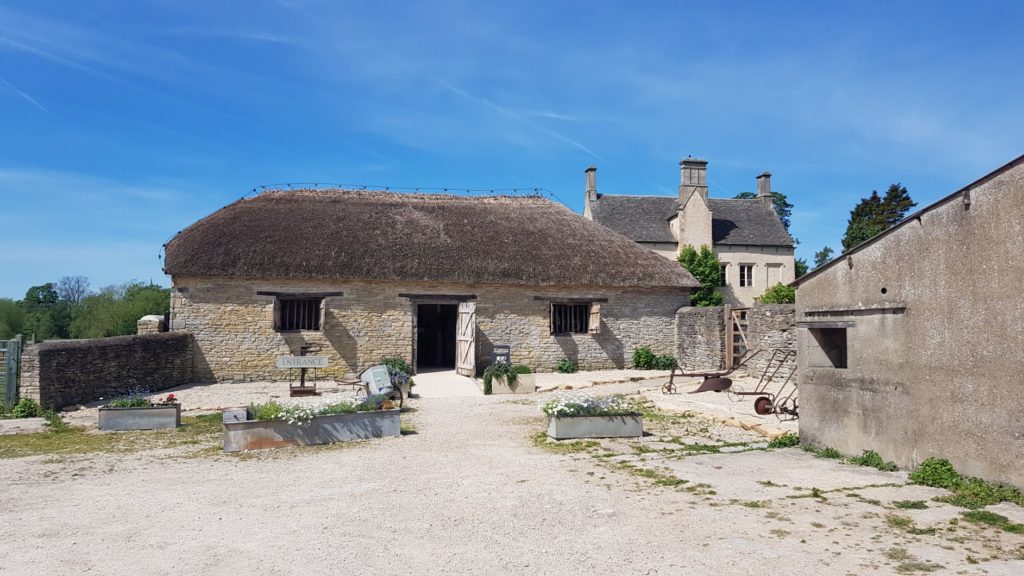 Armed with my 2-4-1 card, a friend and her little girl and some sun. Our entry came to £6.50 (£3.25 each) under 3's are free. If you're really trying to save money you can opt out of the gift aid price and it'll be £5.90 for 2 adults.
Cogges manor farm is an absolute bargain and i'm seriously tempted to take out a season ticket. A family ticket for the year is only £64. With it being so close i can see us getting our moneys worth too.
A little bit about our visit to Cogges
The drive there was easy. Well until my sat nav took me in the back way. I ended up driving down a bloody foot path and had to reverse out. I finally found the car park which was really quiet for a sunny day.
From the car park you'll have to walk down a little woodland path onto the path where my sat nav took me earlier. Keep you eye out for morons like me with crappy sat nav.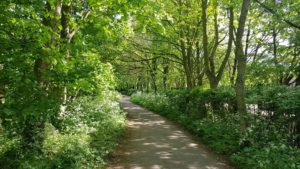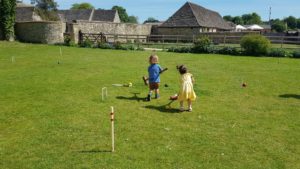 You'll go through the little barn and pay in the shop (really cute shop too) and they head out into the farm the other side.
Straight away when we stepped out i was taken aback with how pretty Cogges really is. I'd never seen it before and i was impressed.
Cogges Farm Animals
When you pay for your entry you can also pick up a pot of animal feed too 50p for 2 pots. If your kids like tomatoes and cucumber you might find they'll eat it before you get to the goats. Luckily (in this case) Elliot has developed a deep routed hate for anything that isn't a shade of beige when it comes to food so we were pretty safe.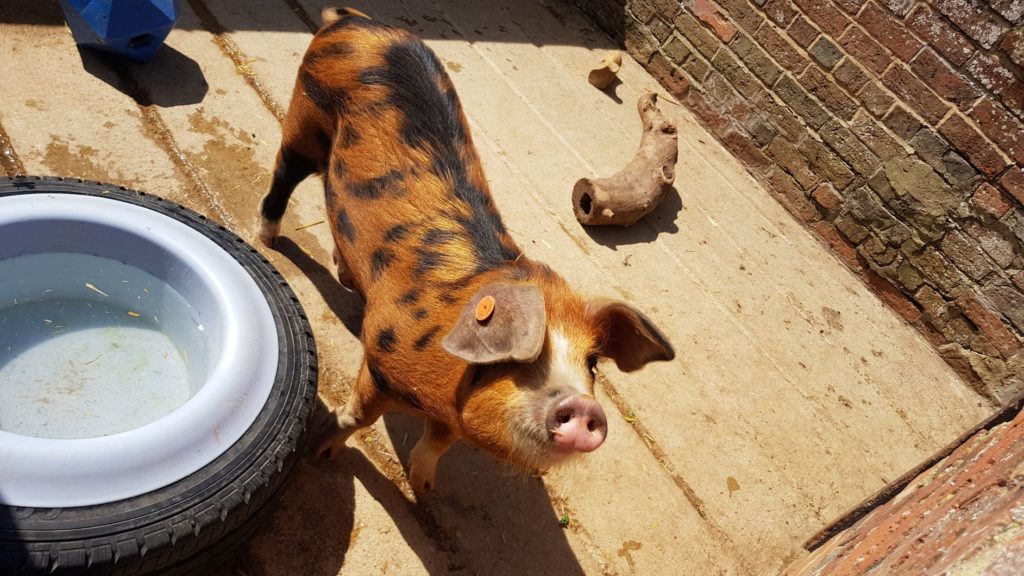 The kids ran over to the goats and started feeding them and spent a good time enjoying that. You'll notice that there are chickens and ducks that roam freely. Elliot loved this. My friend and her little girls not so much. This one chicken had taken a bit of a shine to her and stalked her the whole way round. Just be careful this chicken was a bit of a dick. I found it hilarious watching it trying to jump her.
They also have pigs in their pens in the farm yard area. They have little steps so the kids can see over the walls and throw in some food.
Kids Play at Cogges
One of Elliot's favourite bits would have to be croquet on the lawn in front of the Manor. It was really cute watching him and his friend picking up the croquet mallet and wielding it like Thor's mighty hammer. At one point i caught him with the wooden steak that he'd pulled from the ground. Swiping it around like some new age Buffy the vampire slayer.
Over the other side of the Manor past the lovely picnic orchard is where you'll find the awesome adventure play park.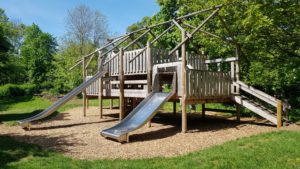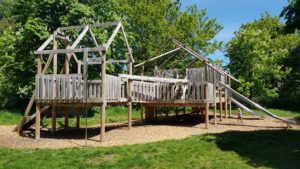 The huge wooden structure is a bit of a beast. Its impressive looking with 2 slide's, zip wire, Monkey bars, climbing wall and a cargo swing too.
Elliot was having a great time. (and my friend Emily was too) Until he went down the higher slide and catapulted over the side of it. Seriously he went flying further than the ducks he was chasing earlier. He managed to touch the side of the slide with his shoe so stopped abruptly mangled his leg and came off the side. He was fine but at least you have a heads up to keep the younger ones on the wider slide if you visit.
Woodland walk
The adventure playground is in the forest area already so when the kids were finished playing they headed into the woods. There's a really great swing bridge for them to head over too. Its big though so i had to go over with them.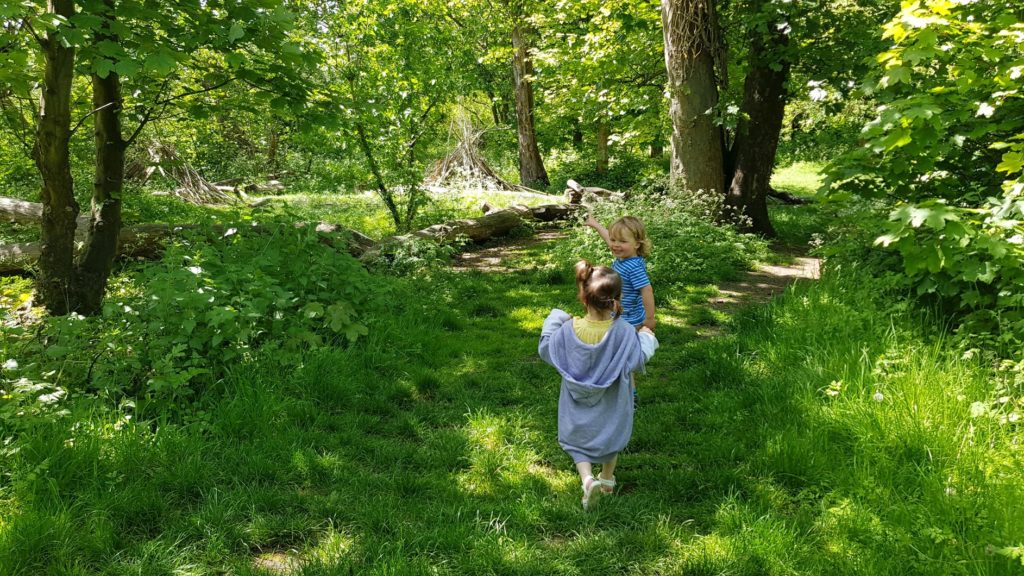 The forest area at the back is where i assume the forest school is. It had finished when we got there so the kids had a great time climbing the trees, playing the tree dens and fencing with sticks too. I'm going to head back and book onto the forest school too because i think Elliot would have a blast.
The kids played for ages in the forest. We eventually tore them away so we could have a look at the Cogges manor garden.
Cogges Manor Garden
Maybe i'm getting old but wow the gardens were stunning. A lovely example of a country kitchen garden with the wisteria growing up the walls, The fruit and veg patch and all the stunning flowers.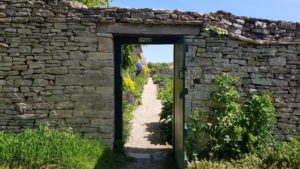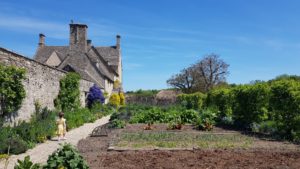 The kids were playing so nicely checking out all the flowers and smelling them. It made Elliot look cute for once and less of the satanic nutter we've grown to love. Cogges definitely brought out a calmer side to him. Maybe it was his little friend Livvy that was the good influence.
Cogges Manor Museum
I hadn't planned to head into the Manor itself. I normally avoid what i would think the kids would class as a boring house museum. However it was actually really nice and interesting.
Don't get me wrong we didn't spend hours in there learning about the history behind the Cotswold manor house and how it was run back in the day.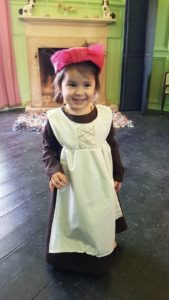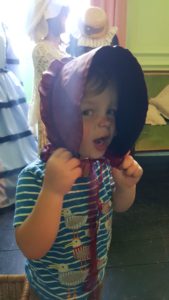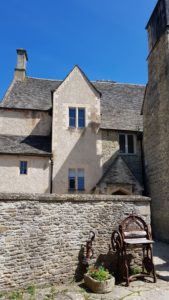 Instead they ran round all the rooms touching everything they could. Elliot liked the kitchen and pretended to do some cooking for me.
In one of the rooms they even had a big chest of fancy dress with hats and cloaks. I put one cloak on Elliot and decided best to take it off because he looked more like the grand wizard than a country bumpkin.
Food at Cogges Manor Farm
We did have lunch in the cafe at Cogges manor farm and i must say the cafe is stunning looking. Its reasonably priced for some bits and the food was ok (not great but ok). I did like the outside area and all the benches.
It was particularly nice because they also had a play area too. The kids can have a play while the adults chat and have an actual dink that's hot. The play area has a big tractor and a climbing frame with a slide. Its simple but really nice and perfect for the kids to play safely.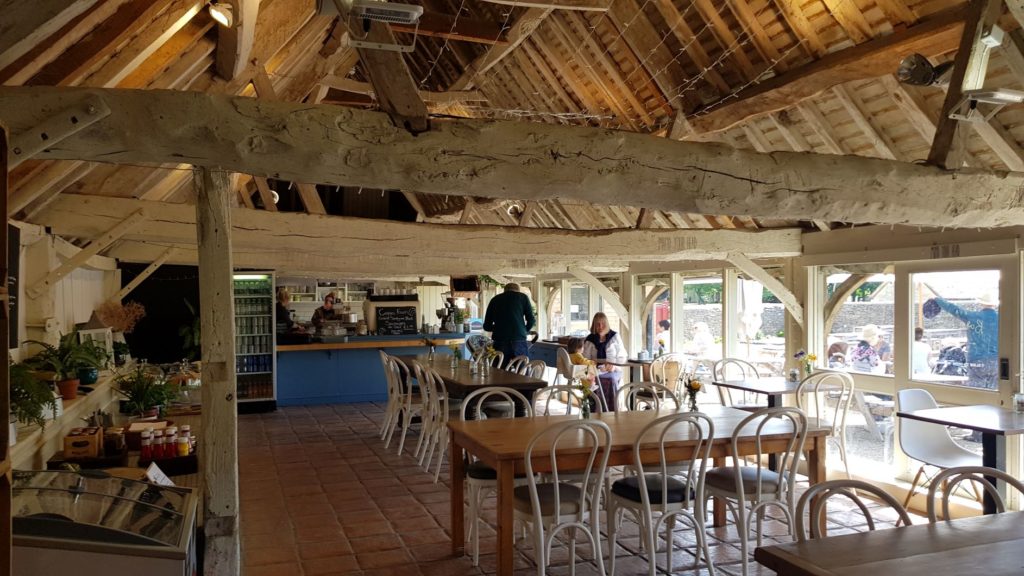 The only down side is that you have to leave the farm to get to it and if you need the toilet you have to go all the way round again because the door in the cafe was shut. When you have a potty training toddler that's a huge detour and half the time they wont make it. Shame really especially as there's a door which could be opened making the toilet a 1 min walk as opposed to a 3 or 4 min walk.
There is also plenty of space for a picnic in the Orchard as well as a little area at the back of the farm yard which has a bench to sit at while the kids play in the sand pit or play on the ride on tractors.
Cogges Manor Farm stats:
Distance from Bicester: 30 mins
Sat nav: Cogges Hill Rd, Witney OX28 3FR Click to load sat nav
Wheelchair friendly: Yes
Equipment upkeep: 10/10
Cleanliness: 9/10 For a farm thats impressive
Facilities: Cafe, car park and toilets
Age range: All ages
Safety: 8/10 (watch out for the tall slide)
Fun factor: 10/10
Dog friendly: Yes
Pushchair Friendly: yes
Bikes and Scooters: No
Relaxability: Sit down relax and watch the kids have the best time.
Conclusion
Cogges manor farm is amazing it really is. I'd say its best to visit when its not raining though to really enjoy. Its mostly all outdoors and the kids will have a whale of a time.
Personally i would pick to visit here over some of the bigger farm parks in the area because of how simple it is. The kids really get to use their imaginations and have more natural fun in a fairly safe and surprisingly clean environment. Which is great if you want to sit down and just watch the kids have some fun.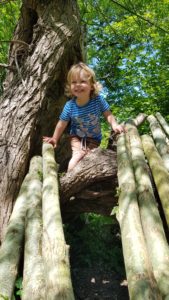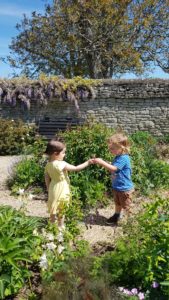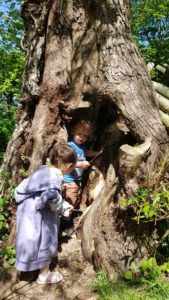 I would definitely recommend any of you to take the kids here. I think next time we'll take a picnic though and just get our drinks from the cafe instead.
Its such amazing value as it is and even better if you have the 2-4-1 card too. I think its great if you have dogs too because they're dog friendly. On leads i believe though.
AOB
Take a look at Cogges website HERE for more info. Maybe you're after a wedding venue too!
For my other reviews on farms and zoos in the are click HERE