Finally got our arses to
Lillingstone
Pick Yo
ur Own.
We were supposed to go last year then some virus threw us into a absolute shit storm. Well I'm certainly glad we got to go because we loved it.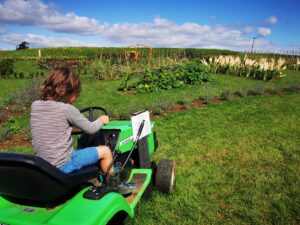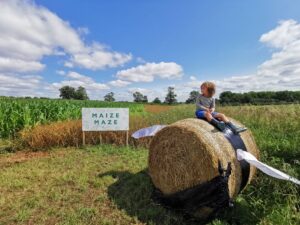 Lillingstone Pick Your Own
Main Points:
A real working farm
very uneven ground in places
Can and will get muddy
Not commercialised like other farm parks
Take a picnic
If you like authentic and like to avoid the tacky commercial overpriced bollocks then Lillingston Pick Your Own is the place for you. It's only 30mins from Bicester too which is great for us.
We spent hours up there on our visit and we still didn't get everything done. Mostly because the Eldest was being a whiney ball sack and was too tired to walk any more.
I've got the sunflower burns from carrying the big spikey bastards back so if you're visiting during sunflower season wear a long sleeve top.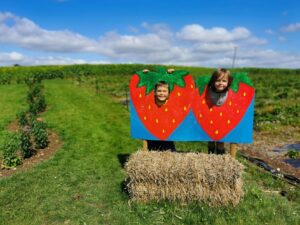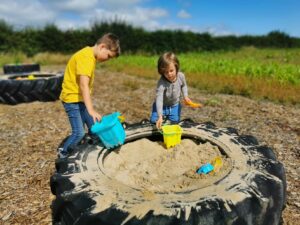 What did we do?
We picked loads of flowers from the garden (feck all clue what they were called but they were pretty and only 50p a stem. Sunflowers £1 a stem).
The boys did the challenges which we received when we arrived and a bubble wand was the prize. Love a bubble wand. Made a change from a shitty sticker for completing something which would make a mensa member cry.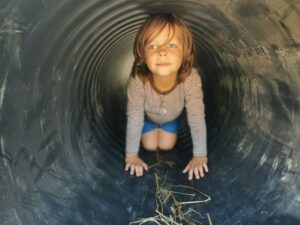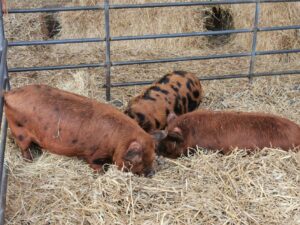 Be warned their fucking maize maze was a deceptive little bastard. Doesn't look much on the outside but inside good fecking luck getting out. The kids wouldn't let me cheat either (buggers). We wandered around for what felt like years passing other families equally as lost as us.
The sand pits were a huge hit. We don't have sand in our house anymore it always ends up in mine or their cracks. There was a hay bale mountain with a tunnel under which had a slight stench the kids said. So it could have been an old waste pipe or one of them guffed and didn't admit it. There's also A small cute barn selling a small selection of drinks including slushies. I was amazed to see how they were all bloody cheap too.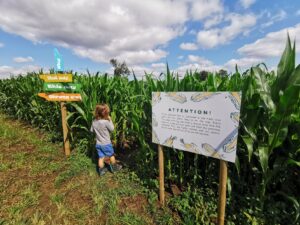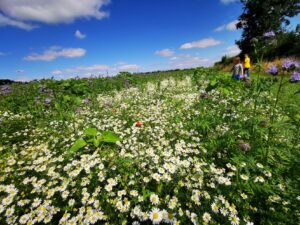 Lillingstone Pick Your Own Stats:
Distance from Bicester:
25mins
Sat nav: Lillingstone PYO, A413, Lillingstone Dayrell, Buckingham MK18 5AF
Click to load sat nav
Wheelchair friendly:
Very uneven ground
Equipment upkeep:
N/A its a farm
Cleanliness:
10/10 (unless you count mud as mess haha)
Facilities:
Parking, toilets and a small hut for drinks
Age range:
All ages
Safety:
7/10
Fun factor:
10/10
Dog friendly:
No
Pushchair Friendly:
Very uneven ground I would rather take a carrier
Bikes and Scooters:
No
Value for money :
£££ Average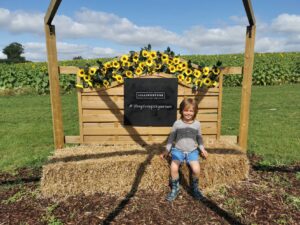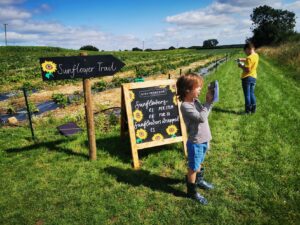 Conclusion
In my honest opinion it shits all over the likes of the patch Mk. I get people love it but I love the rustic real feel of Lillingstone Pick Your Own. It's a real farm they even had some pigs and sheep on show one pair got a bit frisky "look mummy it's having a piggy back" oh and you can even take a picnic which is something a lot of other PYOs don't let you do. Just don't rock up expecting millets or green dragon!
Tried to get a cute photo of Elliot in the sunflowers and he just ended up looking like the love child of pennywise and chucky aka bloody evil.