Hmmmm this review is going to be a toughie. I'm stuck between ripping this place apart on one hand but on the other hand Elliot loved it and the staff were great. I'm sure you'll all have your own opinions on the Waterfowl Sanctuary & Children's Farm.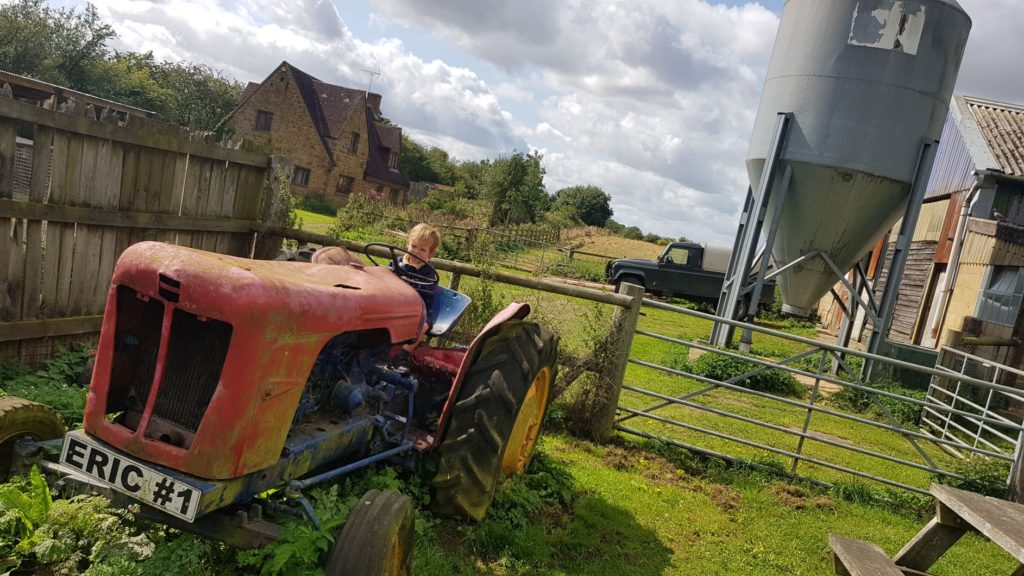 Waterfowl Sanctuary
The Waterfowl sanctuary is nr Banbury so for us it was under an hour away. Elliot has been asking to feed the animals ever since he started school this week. I didn't fancy taking him to the likes of Green Dragon because we didn't really have the time (or money after the holidays).
When we arrived we were the only car in the car park. I'd heard a few stories about the waterfowl sanctuary already. Nothing could really prepare me for this afternoon excursion though. It's definitely ermm Quirky? Retro?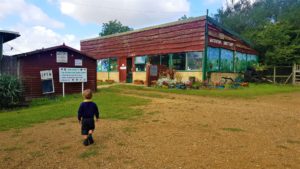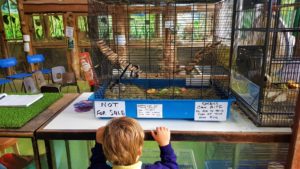 I'm still not really sure if its a buisness or if it's a charity because of the animals they rescue. This shouldn't matter but i don't want to go all hell for leather ripping this place apart if its a charity.
I'll start off with some positives, Its fairly cheap, it was quiet and Elliot loved it……Yeah that's about it. I'm sure i'll think of some more as a write.
Whats At The Waterfowl Sanctuary?
I'll start off the journey by letting you know that this place is cash only!! take cash. It's in the arse end of nowhere and god knows where the nearest cash point is.
I think most people will be taken aback by the age of everything or maybe that's just me. Once you enter you'll be greeted by a really lovely elderly lady. She was a bit strict at times but i don't mind things like that and she was super helpful and great with Elliot.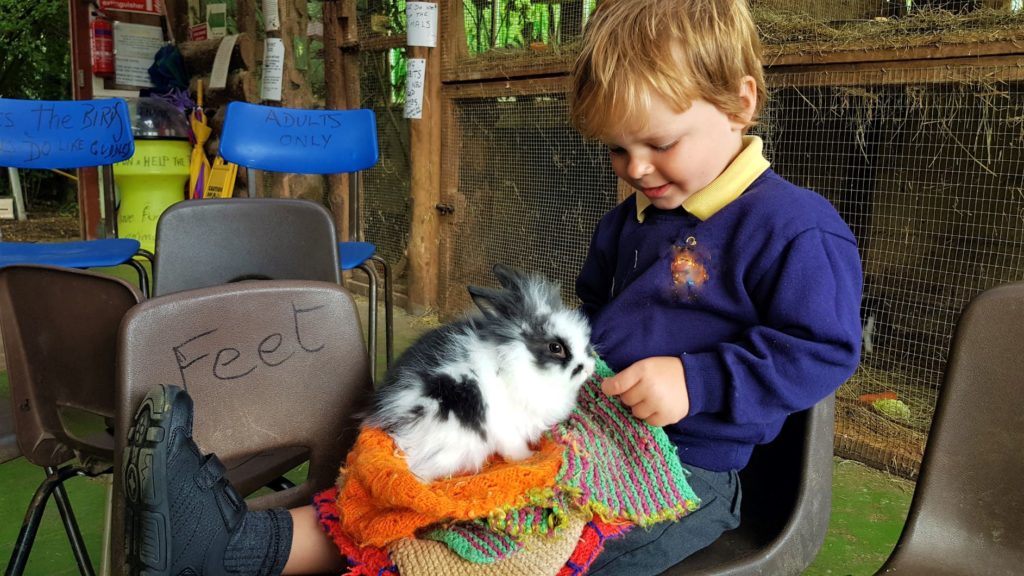 The first room is where you can cuddle rabbits and guinea pigs. You can also buy rabbits too as they breed them there. Elliot spent most of his time however feeding the chipmunks. They were awesome and he now wants one as a pet.
There were little chicks, quail and other birds in this room too. Its also their shop too….You might want to check dates though. The place looked more like a museum than a shop haha.
Heading into the Farm
After a cuddle session with a rabbit and a guinea pig Elliot was ready to head off into the farm to feed some animals. We bought a small bucket of feed for a quid. Elliot was very chuffed carrying the bucket around.
Elliot was calling me over to have a look at something and laughing hysterically. It was a donkey rolling round. As soon as it saw us it came running at us. I did touch cloth for a moment because like with everything in the waterfowl sanctuary. The fence didn't look very sturdy.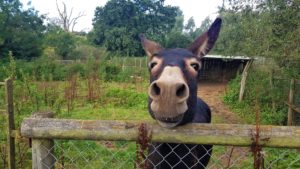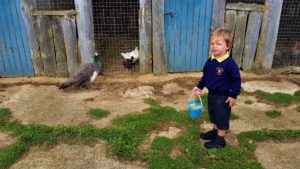 The out of nowhere the little old lady scares the shit out of me and shots "don't touch" He'll have your hand. Fuck me love if its that bad you need to sort the bloody fence out. I didn't let Elliot feed him but i had a little stroke bless its socks. He was beautiful and seemed to love the attention.
Near enough all the fences in the waterfowls sanctuary are too high for the kids to be able to feed the animals. We struggled with the goats bless them. Elliot was happy enough throwing the food on the floor for the chickens though.
Is It Rustic Or Just Plain Shit?
I think it was around this point when i started to question if the "farm" was a typical working farm or if it was just outright filthy and neglected. I think this next part answered it for me.
The rabbit breeding room…..I'm not expert I'm just saying what i could see. That was a room stacked with broken hutches and cages with rabbits rammed in them. I don't like feeling sorry for animals however I just wanted to give this whole place a scrub. There's no two ways about it. The place is a shit hole.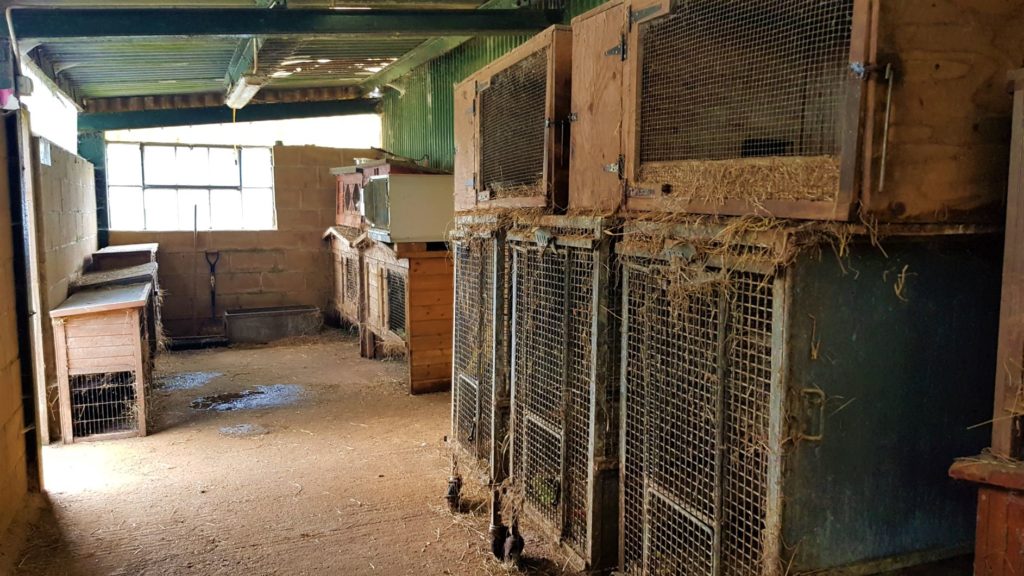 There needs to be a god almighty amount of money invested into this place to make it safe, clean and nice (for adults). Don't get me wrong all the animals looked healthy and I'm not saying they themselves aren't looked after. However if someone was to fart on a fence it'd likely fall down.
Wait until you see the play area hahaha. Its nice that they provide something for the kids but it ain't no West Lodge that's for sure. In fact there were a few parts I wouldn't let Elliot in in case he just outright died. That train is creepy as fuck! If you're kids are into Thomas then avert their eyes that bastard is the anti Christ of the train world. The bringer of nightmares and pain!
What Else Is Their At The Waterfowl Sanctuary?
After looking at the pigs, ponies, alpaca and goats it was time to head over to the actual Waterfowl "Sanctuary". Maybe Fowl water sanctuary may be a better term to use.
This whole area is overgrown, Filthy, broken and in parts dangerous. Elliot's foot slipped under a broken bit of fence so just be weary of little one's. If you wanted to get a better view of the "pond" then bring a telescope because even up that "bird hide" once you get to the top you can see sod all.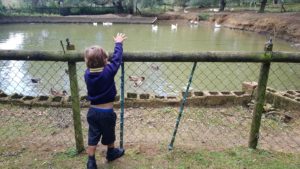 We decided to walk round to another area and it was then i noticed that the whole enclosure is surrounded by an electric fence… Prison style. Don't panic though its not live while they're open. It does add to the doom and gloom effect though.
Wait until you see the poor ducks in the mud pit though. Not sure if the poor things cant get out or not but seeing them attempting to scramble over the swamp to get to us lets just say that the white duck turned black very quick.
Wrapping Up Our Visit
After a walk round the ponds i was already feeling a lot sorry for the animals and birds. Then i saw what i thought was empty cages. Rows and rows of them. They all looked in a bad way which is why i thought they were empty…. I was wrong.
They were in fact not empty upon closer inspection. They were full of cockerels, chickens and even Emu's. It was more like a concentration camp than a sanctuary now. I do feel bad for ripping this place to pieces because they save some of the animals from slaughter because of their age etc. However i can't lie about the state of the place either.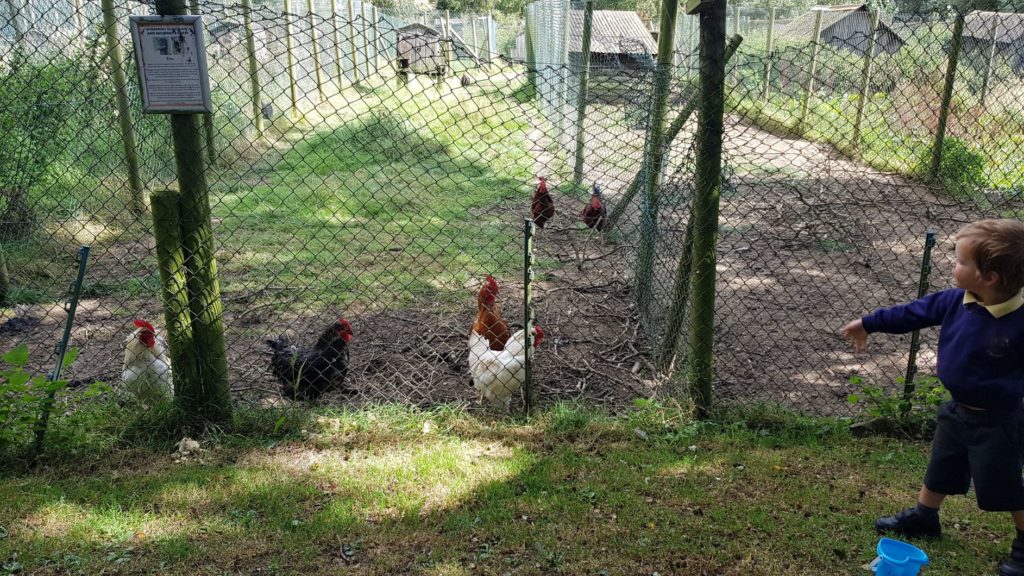 We wrapped it up after doing a full circle of the place and decided to head for the toilets… I'll leave it to your imagination based on the rest of the review.
We headed back into the first area and Elliot was straight back off again to the chipmunks while i had a chat with the lady again. Her son had mad an appearance by this point now too. I think it might be just the 2 of them that run/work there and that's a lot if not too much for them to look after alone. I bought a couple of bits and left a donation not that my 5 quid would even make a difference to the amount needed to save this place.
Waterfowl Sanctuary Stats:
Distance from Bicester: 32mins
Sat nav: Wigginton Heath, Banbury OX15 4LQ Click to load sat nav
Wheelchair friendly: No
Equipment upkeep: 2/10
Cleanliness: 3/10 i know its a farm but it was still bad
Facilities: No cafe (thank god) No card toilets if you're brave
Age range: All ages
Safety: 3/10
Fun factor: 9/10 (for Elliot) 3/10 (for me)
Dog friendly: No
Pushchair Friendly: No
Bikes and Scooters: No
Public transport: No
Conclusion
God I feel bad for slating the Waterfowl Sanctuary but I pride myself on telling the truth based on my own experiences. No matter how brutal that may be. I could sugar coat it but whats the point really?
Elliot had the most amazing time and for that reason alone i might actually take him back. I'm torn between recommending (it because they clearly need the funds) and warning you all not to go. There's no doubt in my mind that young kids will enjoy this place.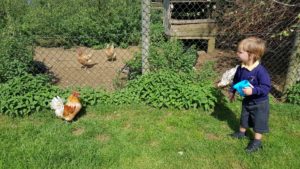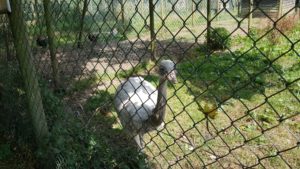 It is cheap £5 for adult and £4 for ages 1+ and there's plenty to keep them busy for a morning or afternoon. I personally couldn't stretch it to a full day out.
I honestly think this place need a huge investment and revamp to sort the place out. Its brilliant that they save so many birds from death etc. However its just not enough to make up for the state of the place. Elliot had a lovely time and for that I'm thankful for. The lovely lady clearly loves the animals too.
AOB
For some other ideas for farm parks and such then click HERE

For their website (very dated little to no info) click HERE