We were asked before Christmas to visit paradise wildlife park and write up a review in exchange for some tickets.
Great news. It wasn't too far, We've never been before and its a zoo. One that I've never heard of either which i thought was a bit strange. Ah well off we went in search of a new adventure.
We arrived around midday and parking was no issue. It wasn't overly busy and it was fairly big anyway.
Kicking it off with some Birds.
We kicked off the visit by the bird and picnic area….. Lots of birds to see here and the kids like it. However if I'm going to be honest the whole area could do with a refurb and a good scrub. This review is going to be difficult because i think we're pretty spoilt for choice with the like of Cotswold wildlife park and west midlands safari park so close by. Paradise wildlife park has got some pretty stiff competition.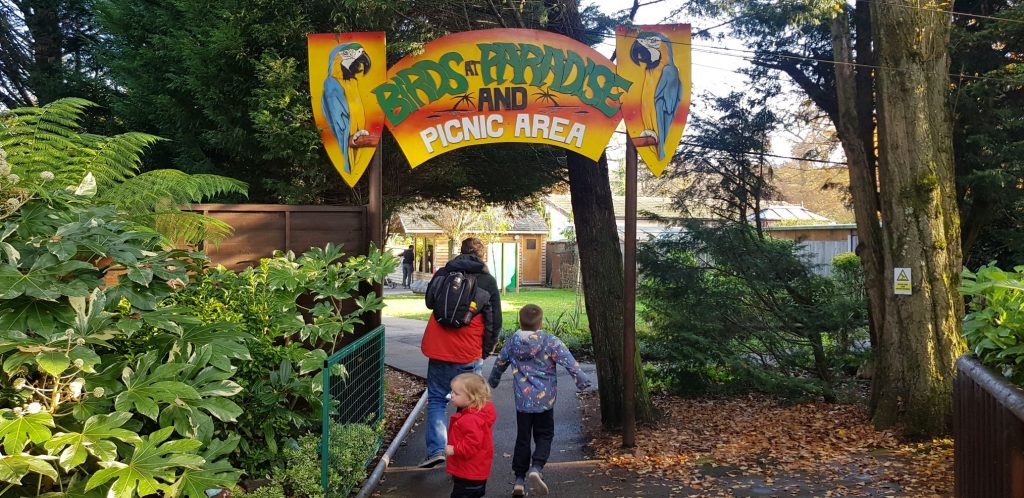 Paradise wildlife park is pretty big with lots and i mean lots going on. We arrived to where they had their Christmas bits going on. We weren't taking part in any of this but the kids liked looking at the reindeer.
In this area there was a huge slide. Ah great not been here for 10 mins and already hit with the distraction of a big slide. Off the shoes came and up and down they went. We took this opportunity to grab some food from the stalls nearby.
Food
As predicted the food was expensive and mediocre (Cash only at the time too). The kids didn't eat the pizza which was a shock because pizza is life for them. Husband had a hot dog which in fairness he said was pretty good. Thankfully we go everywhere stacked up to the eyeballs with snacks.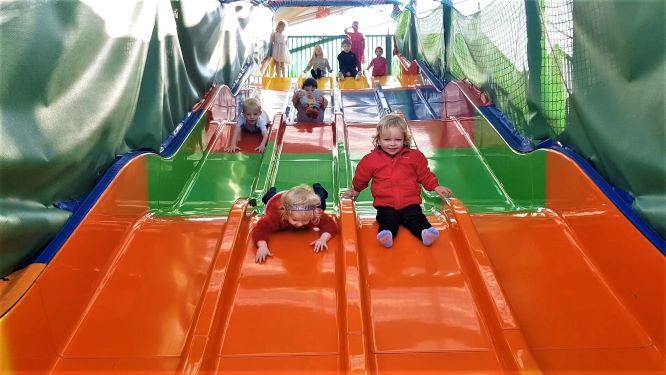 We finished up dragged the kids off the slide and went in search of some more animals. The big cat enclosure was having an overhaul and being rebuilt when we were there which is a good sign for the future.
Animals
One thing i will say about Paradise wildlife park is that you get to see all the animals really well. The lions when we visited we penned into a tiny little cage. I don't often visit a zoo and feel sorry for the animals but i really did feel for the lions. That's not me saying the big animals aren't looked after because that would be unfair of me to say. Especially as you can clearly say they are actively working on new enclosures.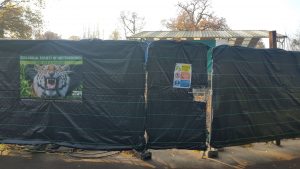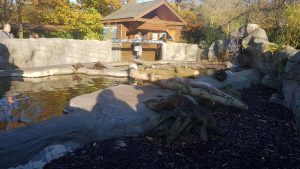 There are a wide variety of animals to see. I was most impressed with the leopards. If you get a chance to visit a cafe i would highly recommend visiting the one by the tigers. They have a huge window which you can sit in a watch the tigers. The kids will love it.
There was an outback walk through which was pretty new and cool. The kids like the animals in there and feeding them. Make sure you buy some animal feed on the way around.
I'm not going to go into too much detail about the animals you can find more information about whats there on their website (link at bottom of the page).
Experiences
One last thing about the animals i will say though is. If you want an animal experience then this is your place. I shit you not i don't think there wasn't an animal here you couldn't feed. It seems like they really concentrate on making as much money as physically possible from keeper experiences down to buying animal feed on the walk round.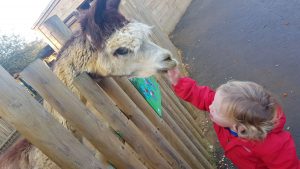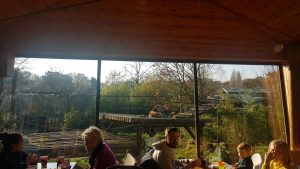 I do know one person who visited just to feed the lions and he absolutely loved it. So if that's your thing. Paradise wildlife park is your place.
Now onto the play areas at paradise wildlife park. There are bloody loads of them. We were happy to discover they had a train ride too. Great kids will love that, they did. However an extra £4 each is a lot. In fact probably one of the most expensive kids trains we've been on. I was starting to really get miffed off at their blatant money grabbing now.
Play zones
The play areas are pretty cool though, Old and creepy looking but cool the kids really enjoyed and we enjoyed the relief of not having to pay out for yet another activity for the kids.
They have a huge indoor soft play too which might appeal to any parents that love spending lots of money for entry into a zoo to then spend the time in a soft play.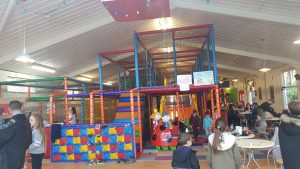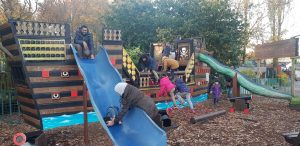 Now I've been pretty brutal so far yes i know. Maybe i have unrealistic expectations. Maybe i caught them on an off day but there is an area which i loved.
World of Dinosaurs
Paradise Wildlife parks World of dinosaurs. If you have dinosaur mad kids they will be in absolute heaven here. Life sized, animatronic dinosaurs along a really cool walkway. whats even better NO EXTRA COST! whoop. They even have a great fossil hunting sandpit which is under shelter, some dino eggs for the kids to climb in and a cool jeep for the kids to get in so it looks like the T-Rex is chasing them.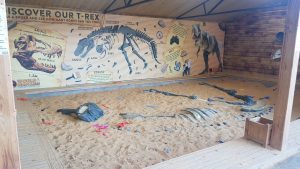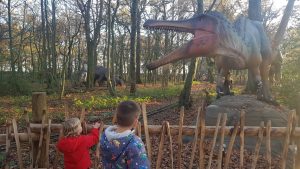 I'm going to leave it there before i waffle on for too long. I've been as honest as i can with my opinion and looking at trip adviser maybe I'm being too harsh because it seems to be a well loved park.
Paradise wildlife park stats:
Distance from Bicester: 1hr 20mins
Sat nav: White Stubbs Ln, Broxbourne EN10 7QA
Wheelchair friendly: Yes
Equipment upkeep: 4/10
Cleanliness: 5/10
Facilities: 10/10
Age range: All ages
Safety: 6/10
Fun factor: 3/10
Dog friendly: no
Value for money: 2/10
Conclusion
For me though i found it to be way too expensive. If we hadn't been gifted our tickets today it would have cost us as a family of 4 £63.90 or £71 on the door. That on top of the constant money grabbing when you're inside and the travel too, is just not feasible for a lot of families. If we'd have paid that kind of money i would have been seriously pissed off.
I personally feel like they're trying to do way too much. Are they a zoo? are they a theme park? i came out of our visit more confused than when i went in. They need to concentrate on doing 1 or 2 things well rather than loads of things mediocre/crap.
We as a family wont be returning here any time soon. I left feeling sorry for the animals, Something which I've never experienced at other zoos we've visited before. If it was down to the kids though we'd be going back every weekend. They absolutely loved it. Isn't that what its all about after all? For now we'll stick to our favourite's Cotswold wildlife park and Chester zoo.
AOB
To have a look at Paradise wildlife parks website click HERE
If you would like to see some of my other reviews of zoos and farm parks you can do so HERE