Up until recently we had never visited Thrift farm. Its one of those places which I've avoided because I thought it would be shit and I didn't want to insult the place because I know they do a lot of work for charity.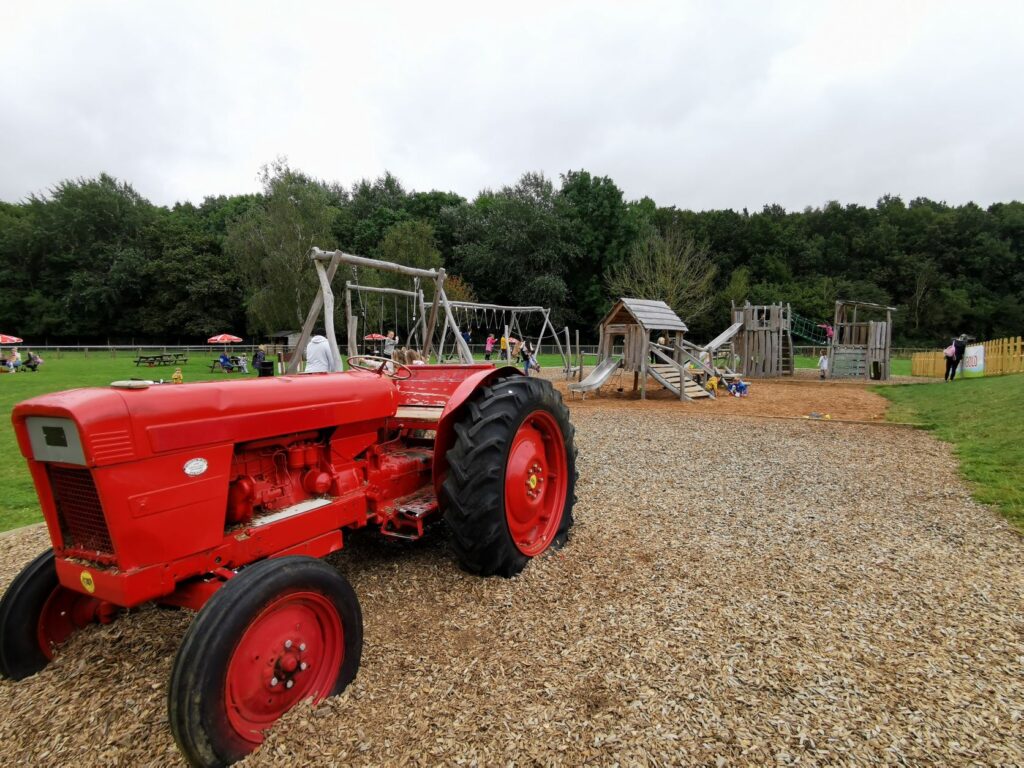 Thrift Farm
Main Points
Its a children's farm park/petting zoo
Not as commercial as some of the others
Its cheaper
I would say its better suited for younger kids
Their on site café isn't a rip off!!!
Well I needn't have worried about it being crap because we had a lovely last day of the holidays. OK so it's not a big beasty farm park on steroids like you get these days. However!!! It's more of a farm park than most "farm parks" out there now they haven't forgotten their roots in a haze of profit grabbing.
What can you find at Thrift Farm?
There's loaddddds of farm animals, Cows, sheep, chickens, goats, cows, guinea pigs, rabbits and more but my memory is shit. There was a petting corner but it was too busy and we didn't want to stand in a queue for ages, by the time the queue had died down they had stopped the session. At least we didn't get mauled by a bunny I suppose.
The kids panned for gold which was a free activity and they loved it. Elliot was a bit pissed that he couldn't take the gold home and was even more disappointed when he exchanged it for a sticker. He's used to posting my gold jewellery to cash for gold and spending his finding on baby crack aka Haribo.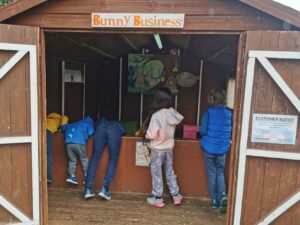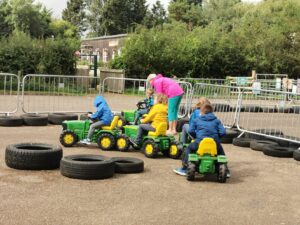 The kids get a token each for the electric Go karts which is in the ticket price you can pay for more but we didnt bother. Clarks friend Daniel described them as the slowest go karts he's ever been on…… Didn't stop Elliot riding them like it was the fastest. I think this was probably an age thing here.
The pedal tractors we a great hit. Literally they were playing tractor pile ups. To be fair to them they pedalled a lot faster than the ones we normally get stuck behind on the roads. Elliot managed to crash his little tikes and get stuck. Me and one mum were laughing while the other mum ran to his aid while I took photos (he was fine by the way I'm not a total dick)
Play areas decent too with a good variety for all ages including a sandpit with sand toys to use. There's shed loads of picnic places if you wanted. However the café on site was bloody cheap!!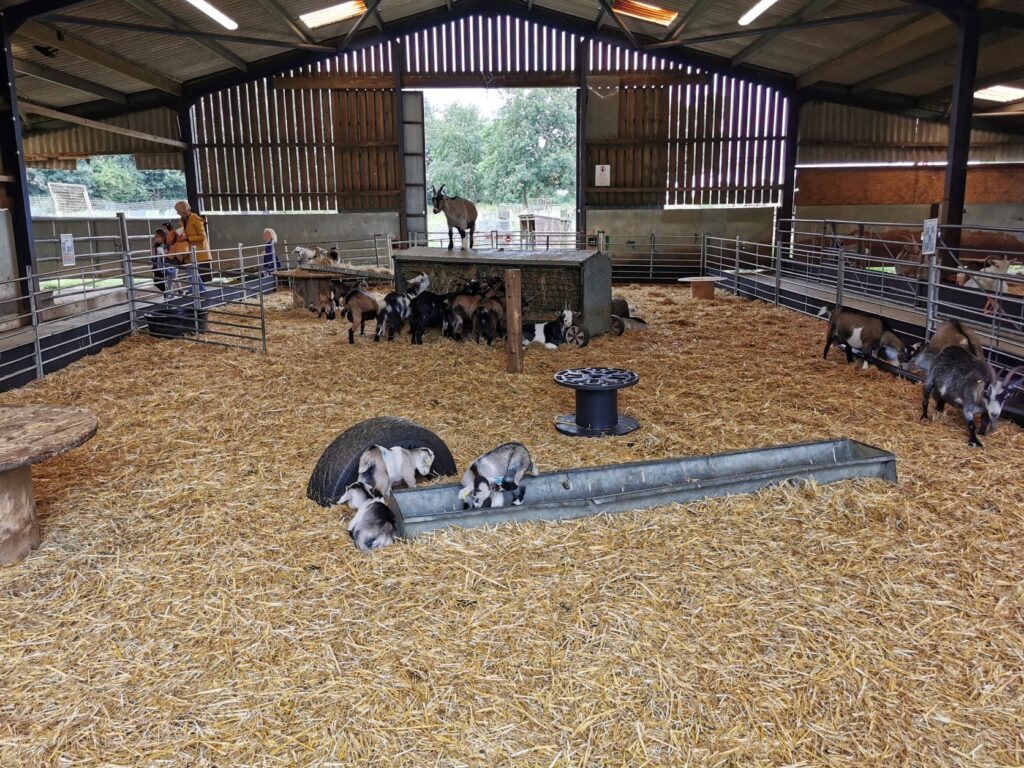 Thrift Farm Stats :
Distance from Bicester:
26mins
Sat nav: Thrift Farm, Milton Keynes
Click to load sat nav
Wheelchair friendly:
Yes
Equipment upkeep:
8/10
Cleanliness:
10/10
Facilities:
Everything you need
Age range:
Id say better suited for younger kids my 8 yr old would have struggled without friends
Safety:
Common sense needed
Fun factor:
8/10
Dog friendly:
No
Pushchair Friendly:
Yes
Bikes and Scooters:
No
Value for money :
£ One of the cheaper farm parks we've visited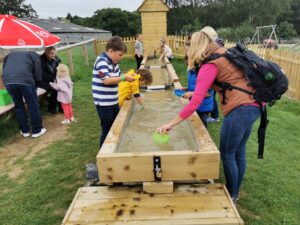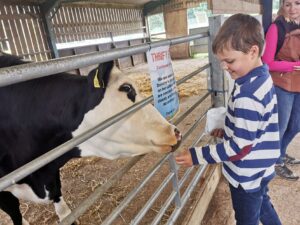 Conclusion
Thrift farm does lots of work for adults with learning disabilities which is amazing. The staff were all really lovely and it didn't cost us a lung to get in either. Its great knowing that the entry and café go towards helping them.
Over all a good day yes there are more exciting farm parks out there but if you've got younger kids then I'd 100% say give these guys a go.
Didn't get many photos because I had other adults with me to talk to!!