Needed to get the boys out from under the husbeasts feet and to stop them climbing the walls. Took me bloody ages to think of where to go and then it just clicked I've been meaning to take them to Faringdon Cycle Park since i realised it was even there.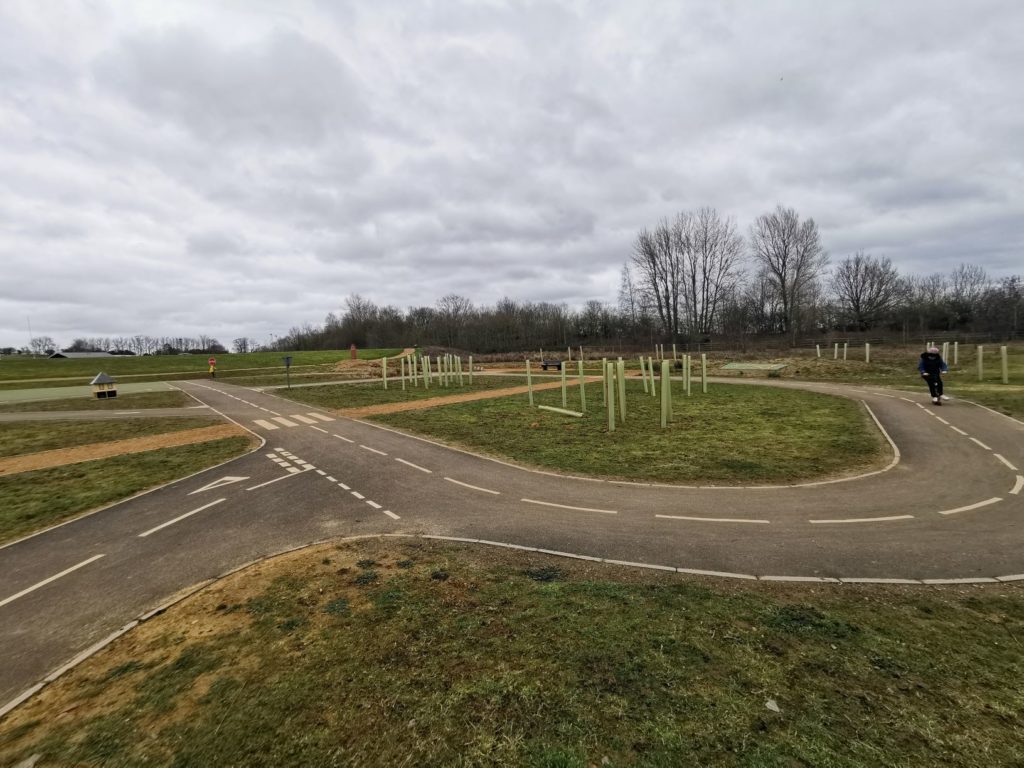 Faringdon Cycle Park
A normal parent would have taken their children to the Cycle park when it first opened in the summer. A normal parent would have taken their kids to the cycle park on their bikes…….I'm not normal. I took my kids in the middle of winter on their scooters because their bikes wouldn't fit in the car.
Its easy to find and there is parking, Not a lot in the actual car park but loads of road side parking anyway. It was quiet enough when we arrived and kids stood and watched the older kids on their scooters in the skate park for a while. Thank god they didn't want to try because I hadn't packed their full body armour.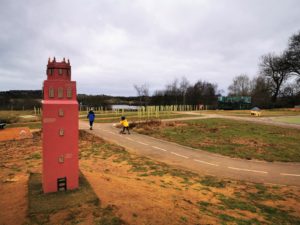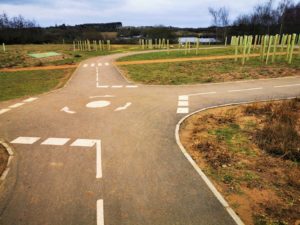 I had to ask someone for directions to the cycle park because there weren't any signs (at least none that I could see anyway). Basically follow the path past the tennis courts and toward the rugby posts. The path will lead you straight there.
When we arrived it was fucking freezing. I shit you not it must have been the coldest day we'd had for months. I really wasn't prepared at all. No gloves for the kids or scarves (I had my own scarf though and they could shit off it they though I was going to share). Its fairly high up and open so if you're thinking of going wrap up….unless its the middle of summer in which case cream up because there isn't any shelter yet.
What Is Faringdon Cycle Park?
Once the kids saw it they were super excited, Mostly Clark because at the idea of driving round on a real (pretend road). Its absolutely brilliant. It has roundabouts, give way lines and signs as well as zebra crossings.
Its an ingenious way to teach the kids road safety whether its on a bike, scooter or foot. We were the only people there when we turned up so it was great. The kids zoomed round playing police chase (seen mummies driving too much). To be honest some of the drivers I've seen on the roads lately i think it would be a cracking idea to re teach the morons over here.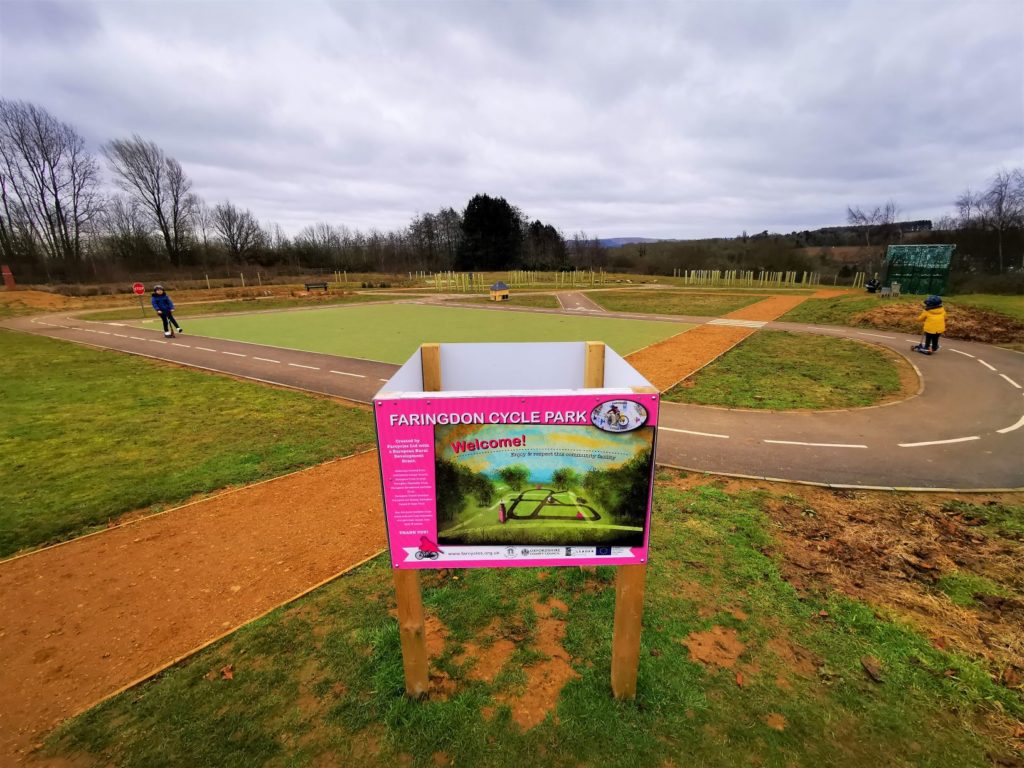 There were a couple of benches scattered round but not many. Once the grass takes and matures there will be plenty of places to sit on the ground with a picnic. There was even a tree swing and what looked like the beginning of a tree house too in a small wooded area.
The lay out is fab and even has miniature landmarks of the area including the folly and white horse hill. We played for about an hour and had some lunch too (Picnic). It started to get a little busier after lunch and although Clark wanted to stay longer poor Elliot was tired and his hands were so cold they were hurting him. We headed off with the promise to go back again with the bikes and daddy when it was a little warmer.
Faringdon Cycle Park Stats:
Distance from Bicester: 36 mins
Sat nav: faringdon skate park, Faringdon SN7 8ES Click to load sat nav
Wheelchair friendly: Yes
Equipment upkeep: 10/10
Cleanliness: 10/10 ( no bins as Clark pointed out so take rubbish home)
Facilities: none
Age range: all ages
Safety: 9/10
Fun factor: 10/10
Dog friendly: Don't actually know
Pushchair Friendly: yes
Bikes and Scooters: Yes
Conclusion
Myself and the boys were impressed with Faringdon Cycle park. Its bloody great and a fantastic, safe way to teach kids about road safety. I honestly think every town and city could take a leaf out of Faringdons books and get one of these cycle path's put in.
They even have free cycle training at the cycle park that runs in the warmer months which again is fantastic. I'm pretty jealous of this and wish we had one in Bicester I think it would go down a treat.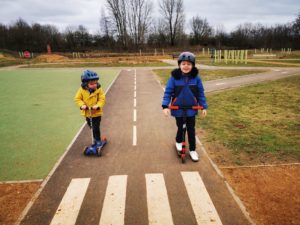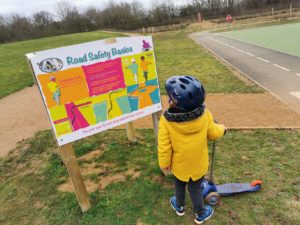 I'd definitely recommend any parent to take their kids here. Don't worry about not being able to make a full day of it because there's more to do in the area. In fact when you visit you'll notice you're practically within a stones throw of Farringdon Folly Tower which is again another free activity and is absolutely brilliant. If it wasn't so cold we'd have ventured up there again.
Bottom line get your arses and bikes, scooters, wheelies, skateboards, unicycle etc over to Faringdon Cycle park. Its brilliant and the kids will love it while learning.
AOB
For more information on the cycle park check their Facebook page out HERE
Check out the review on the folly tower too HERE