I have Christened the Bicester village playground the best play park in Bicester. Unless someone can come up with a better one that is.
Bicester Village
Now I know Bicester village is a bit like marmite. Some people love it, some people hate it.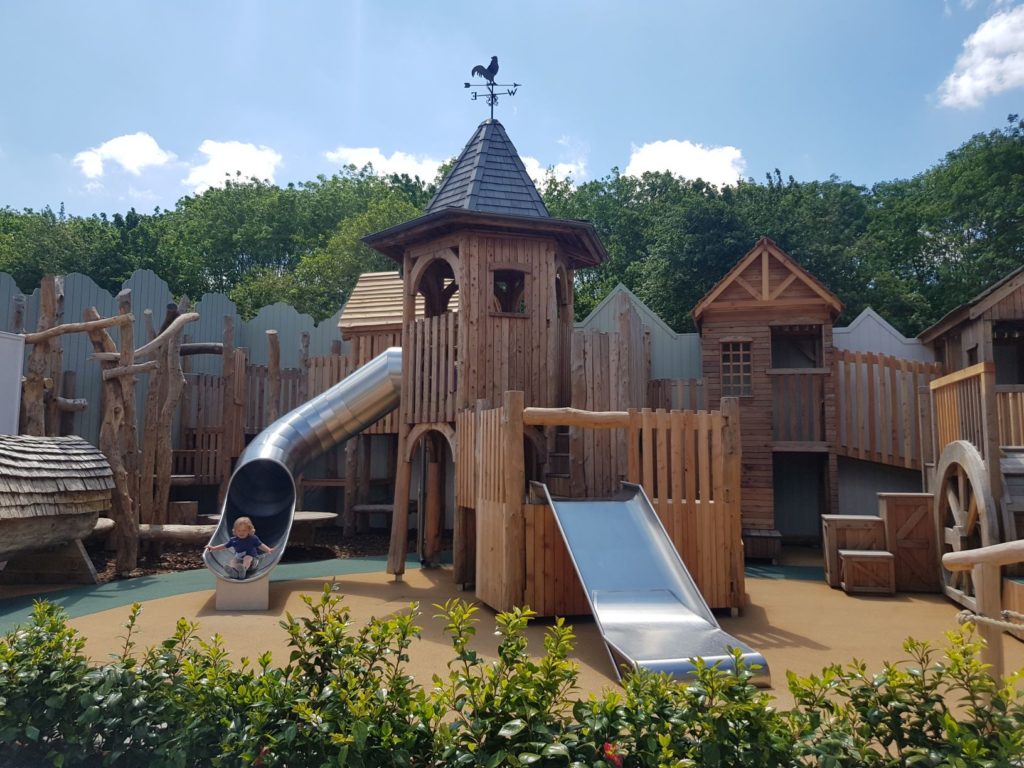 I personally hate it because I hate crowds. However i do like a little cheeky walk round when its quiet and i do use Clark's for shoes.
Bicester Village Playground
Today I needed to measure satan's feet so it seemed logical to try out their new play park. I was shitting it a bit after it was shut for "Health and safety reasons" a couple of days after it opened the last time. If any child is going to injure themselves it was bound to be mine.
Shoes done turns out he's been wearing a size too small for God know how long oops…probably explain why he keeps stacking it though 😂😂
Where is The Bicester village Playground?
The park is really easy to find… If you have eyes that is. It's set back a bit and its fenced in. One way in and one way out. As long as you're not total fuck nuggets your kids won't escape without you noticing.
I've even circled the area on a Bicester village Map.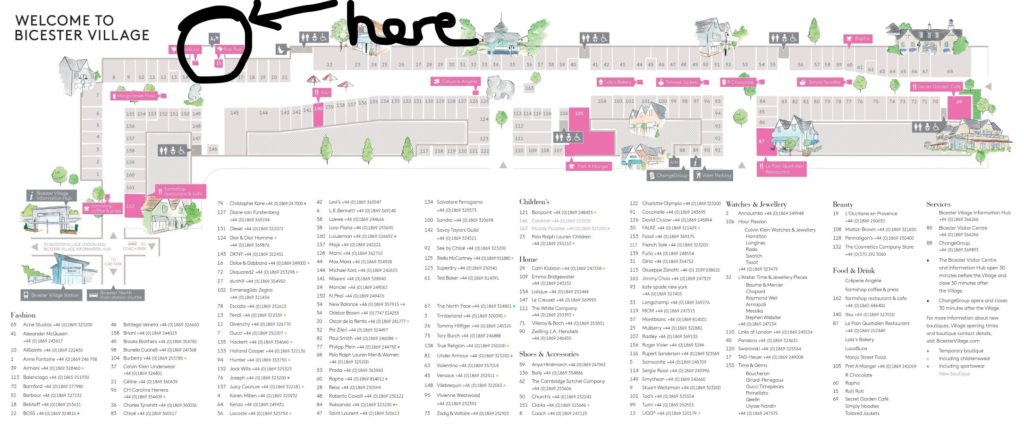 Its bloody beautiful. No 2 ways about it. It pisses all over any of the other parks in Bicester I've seen (please correct me if you think you can)
Why's the Bicester Village playground so good?
It's just a huge natural climbing structure. No swings, no zip wire just lots of climbing, tunneling, sliding and more climbing.
It's a great park for hide and seek with lots of chubby holes. It's good for all ages to get to the slides. I would say the log structure to the left will need some supervision with younger ones.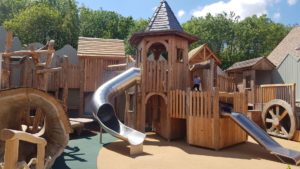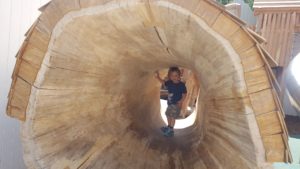 You're not supposed to take photos which I get but I was discreet and luckily it was dead so I could avoid other kids being in the photos.
We stayed for around an hour and could have stayed for longer if I wasn't so fucked from lack of sleep.
Bicester village Facilities
Toilets are directly opposite on the other side of the path. I'm sure you're aware these aren't just any pissy needle infested toilets either. These bad boys use Molton brown hand wash (not like my strawberry laces hand washing at home) you know a toilets posh when they offer moisturizer too.
Not only is it opposite toilets but there's an ice cream stand just outside the park too! (Bet that pitch was cheap) the ice cream will set you back a kidney on the black market but fuck me it tastes good. I had the honeycomb (no idea why I'm fat)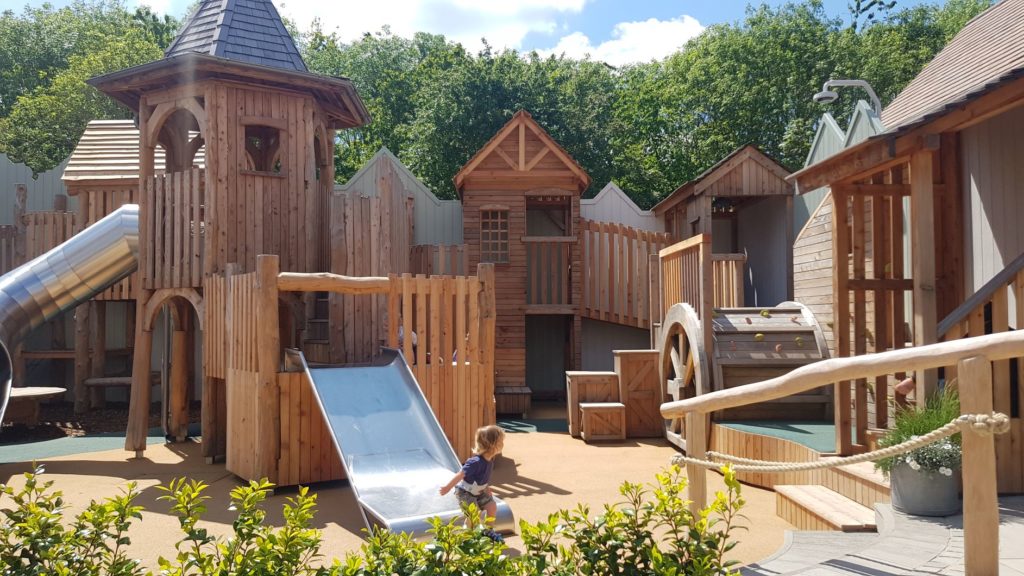 Luckily I live close by so its within walking distance. We will be going back here. Unless it's the weekend, in which case I'll avoid it like those charity sellers in Bicester high street at the min (worse than a bout of syphilis those fuckers)
The best part was it's so close to Clark's I got all my bits done without having to delve too far into Bicester village itself.
Bicester village playground stats:
Distance from Bicester: 0 mins
Sat nav: 50 Pingle Dr, Bicester OX26 6WD Click to load sat nav
Wheelchair friendly: Yes
Equipment upkeep: 10/10
Cleanliness: 10/10
Facilities: Cafe's, Restaurants, car park and toilets and shops
Age range: All ages
Safety: 8/10
Fun factor: 10/10
Dog friendly: No
Pushchair Friendly: yes
Bikes and Scooters: No

Conclusion
If you like a good shop you can do what I saw several families do. Tag team shopping. They just kept their kid in the park and took it in turns to solo shop. Brilliant that way everyone's happy! Bicester Village.
It really is an amazing playground. Bicester village did well with this one. Maybe the locals wont hate them as much now…. doubt it though.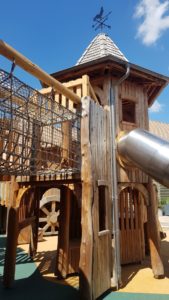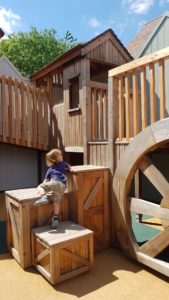 Maybe Bicester village is finally becoming child friendly? Personally i couldn't think of anything worse than taking my child shopping but we're all different i suppose.
AOB
Have a look at The Bicester Village website for more info HERE
For more playgrounds in Oxfordshire check out my page HERE