Today's park was a very local one. Bure park, I'm a bit indifferent with this one it was ok pretty good for a local park. It has a zip wire wey hey, a pretty cool roundabout, spiderweb climby thing and the other usual bits.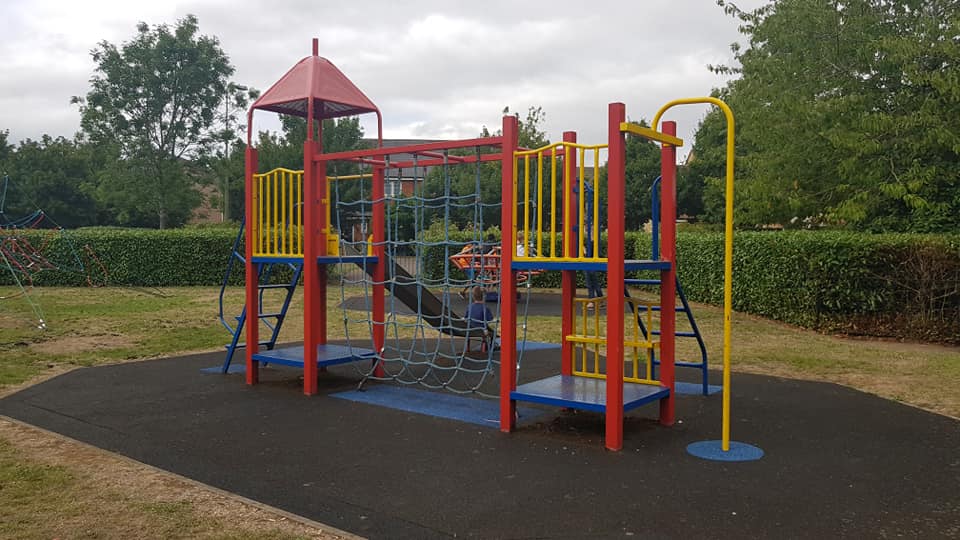 Equipment
It was fairly busy but i was expecting that being in the middle of Bure Park housing estate. All the kids and adults were nice and polite. No sign of a white lighting bottle being sipped behind any bushes. Though if i had seen anyone I'd have asked for two's (halfway into the hols I'm struggling, not long to go hang in there)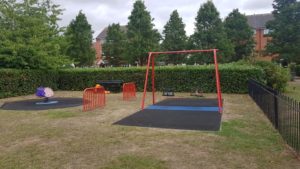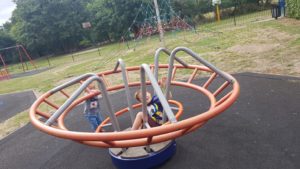 Bure park was fairly tidy and it was as safe as a huge solid metal construction could be in the hands/faces of kids. I'm a little bit stressy when it comes to metal climbing frames after my eldest went face first down the steps of a metal climbing frame in another park when he was younger. Despite what people told me his chubby little face certainly didn't bounce very well off those steps!
Bure Park Nature Reserve
The kids all played nicely in Bure Park for a while then we decided to go for a walk around Bure Park nature reserve. Or as i would put it an assault course. The reason i say assault course is because we spent a lot of our time dodging dog shit. I mean come on. This is a huge pet peeve of mine. It's infuriating kids play in that area. Stop being lazy fuckers and pick up after your dogs. The dog shit really did cast a shadow over what should be a lovely area for a walk.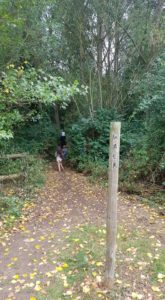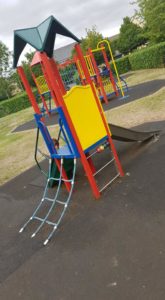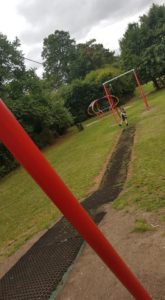 In the wetter months the kids can have a paddle in the Bure park nature reserve stream but today the kids just played in the dry river beds which to be fair they loved. If you can get over the shit this is a lovely walking area perfect for bikes and scooters too.
The kids with us today all found a Bicester rock each much to their delight as the rocks are becoming a bit thin on the ground elsewhere. There's a cute woodland walk in the middle but at the moment that seems to be the haunting grounds for teenagers which again they were no trouble but they've made a fair bit of mess and you might not want the little ones playing round the older kids. Nice to see them out though rather than guarding the trolleys like they did when I was younger.
Picnic
Its perfect for a picnic (just scan the floor first) kids can take football's, kites etc but if you didn't want to picnic the Bure farm pub is within walking distance. Meh food but reasonably priced which also has its own play area outside and a smaller one inside oh and toilets 🙂
Bure Park Play Area Stats
Distance from Bicester: 0 mins
Sat Nav: Playing Field, Lucerne Ave, Bicester OX26 3EQ Click for directions
Accessibility: 10/10 (car, walk, bus)
Wheelchair friendly: Yes
Equipment upkeep: 7/10
Cleanliness: 8/10
Facilities: 10/10 pub& parking etc within walking distance
Age range: all ages
Safety: 5/10
Fun factor: 6/10
Conclusion
Not sure if it rush back but that's not to say it wasn't good. I think it's a great facility for locals I just can't get over the dog poop if those selfish owners didn't ruin it for others I'd be more inclined to revisit.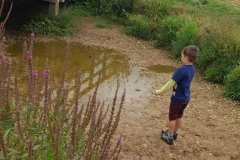 AOB
Check out my Facebook page for more up to date reviews HERE
For more free park reviews check the map out HERE