My sat navigation has been on top twat form today and took me on a wild goose chase before i found Swalcliffe play park. It took me down another bloody single track road that was gated and tried to send me down yet another fucking bridle path. The roads we went down were so quiet they had grass growing in the middle of them.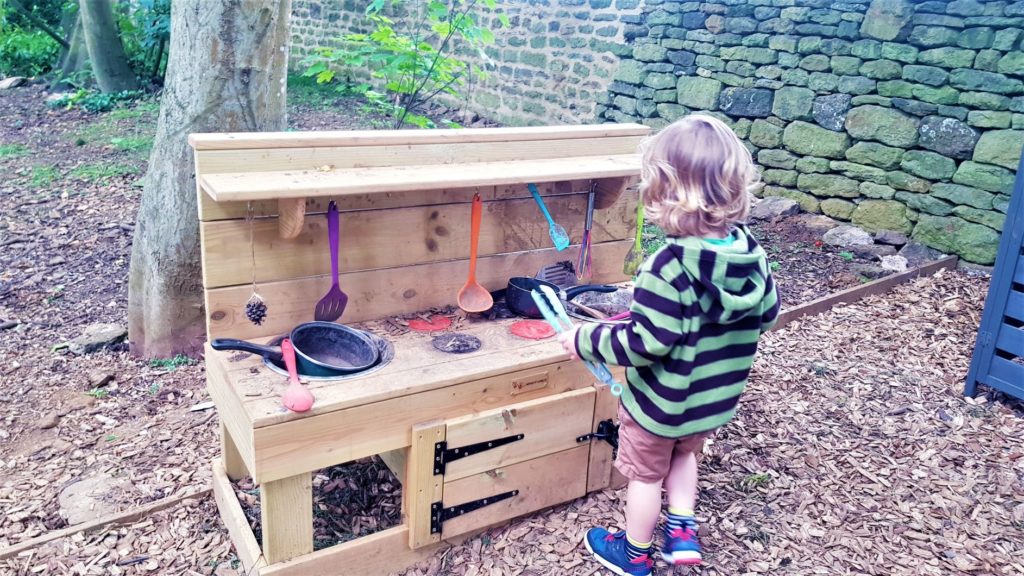 To be fair to my twat nav it sent me down a farm road in between loads of fields with thousands and thousands of purple flowers it was stunning. I have no idea what they were (not lavender though)
Where Is Swalcliffe Play Park
Swalcliffe itself is a stunning village. The kind where everyone has a nice cottage garden (unlike my back yard jungle). Its south west (Ish) Of Banbury. For me its a bit too far to go just for 1 park but if you're in the area its a lovely quirky brand new park.
As far as parking goes i parked in the Swalcliffe barn & Agricultural vehicles display museum (sound weird right) Its not a huge car park but its shut throughout the week so i had no problems parking.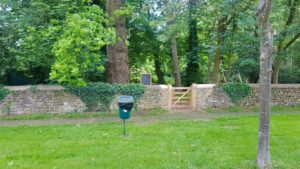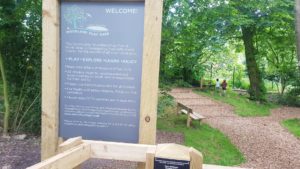 The museum is open on Sundays so might be a good one to couple up with the park if your kids like tractors etc.
Swalcliffe play park is on the opposite side of the road right next to the school keep an eye out for the gate in wall. I only found it because i heard kids playing in there.
Swalcliffe play park
The park is brand new. You can tell as soon as you walk up because you can smell the fresh woodchip.
Now Swalcliffe play park is by no means big in fact its one of the smallest I've been to with regards to equipment. However its also one of a kind. Its quirky and perfect for parents who want to chill while their kids explore.

The park is more about getting out and exploring nature. They encourage messy play, bug hunting and nature play. In fact it's like one big self led forest school.
Its set in amoungst the trees too so its more or less all shaded too.
What equipment can you find at Swalcliffe Play Park?
As I've mentioned earlier there isn't a lot of equipment in the park however they do have a MUD KITCHEN!!!!
This is the first time I've ever seen a mud kitchen in a play park and its bloody genius. Elliot's beady little eyes popped out of his head when he clapped his eyes on that bad boy. It came fully equip with utensils too. He was in mess making heaven.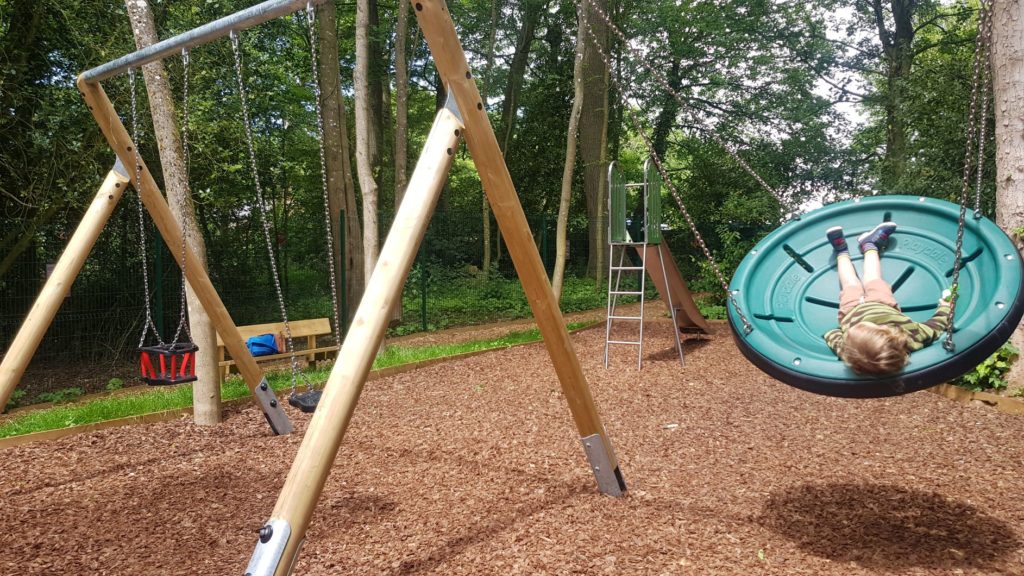 Apart from the mud kitchen they have a disc swing, 1 normal swing, a baby swing and a slide. Sounds shit right?
Now this park isn't going to be everyone's cup of tea. If you want to be wowed with big slides and frames then there are plenty of others to chose from. Swalcliffe play park is for a more natural self made play and for us it was perfect. However some days I'd rather go to a big wow park too.
What can you do at Swalcliffe play park?
This is where the quirkiness of the park really starts to come out. yes they have their play equipment but not only that. They also have a fairy door trail which is super cute and got Elliot squealing in delight every time he found one.
They have a sensory garden with lots of edible plants. Fuck it bring along the BBQ and whack some wild garlic on your steaks…I'm kidding don't do that!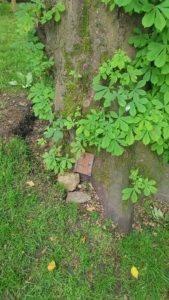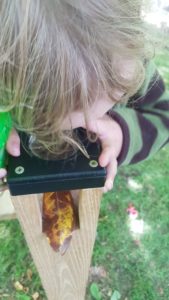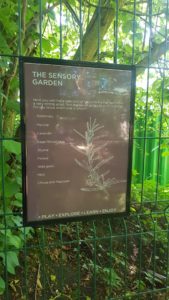 There's a wooden post you need to look out for too. Its a magnifying glass with a section to slot your finds in underneath. Another first for us and again Elliot loved it.
The whole area is like a woodland trail with balancing and information cards on the fences to give you ideas on what you can do while you're there.
Picnic anyone?
There's plenty of benches scattered around including 2 picnic ones in the center. I'd woken up early this morning and decided today was the start of my new calorie counting diet. I'd packed a salad and Elliot had a packed lunch made because i totally mixed up the days he was at the childminders.
plonked my arse on the bench Bribed elliot away from the mud kitchen with the promise of food……..Then it dawned on me FUCK. I'd packed my salad but his lunch was still in the fucking fridge at home ffs, fml.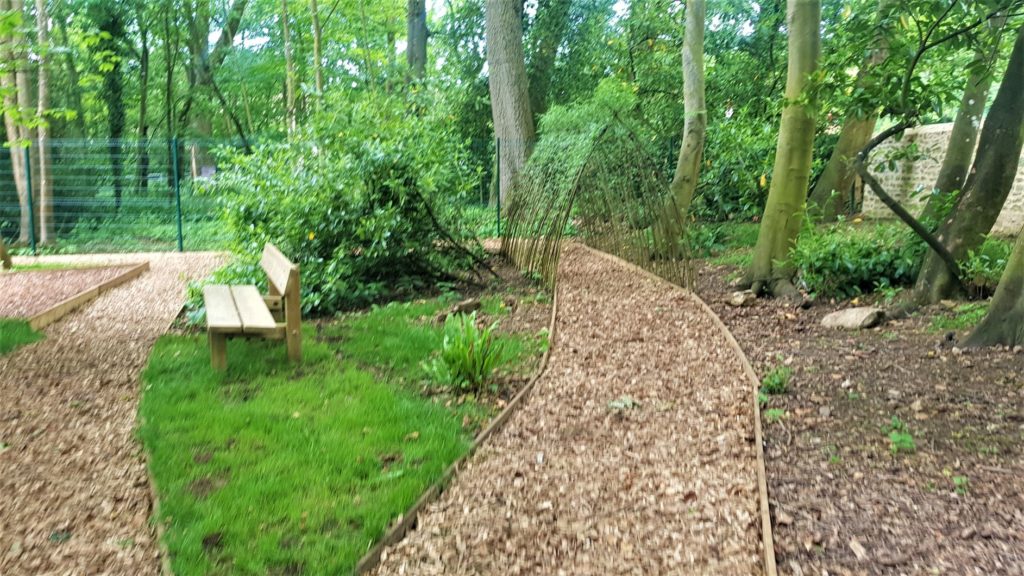 Cue hangry Elliot. Trying to save money and spend less at the min but now i had to go and find somewhere that did some lunch. Only one thing for it PUB!!
Packed my shit up and walked along to the pub down the road. Lovely pub and great service. Sandwich and chips all round. I hadn't even lasted 4 hours before the diet was shot to shit. Ah well diet starts tomorrow. Not only had i forgot Elliots lunch i also had a call from Clark's school saying I'd forgotten to order his school lunches. Not the best start to the week.
Swalcliffe play park stats:
Distance from Bicester: 35 mins
Sat nav: Swalcliffe Barn, Banbury OX15 5DR Click to load sat nav
Wheelchair friendly: Not really all the paths are wood chip
Equipment upkeep: 10/10
Cleanliness: 10/10
Facilities: None ( Pub down the road)
Age range: All ages
Safety: 9/10
Fun factor: 10/10
Dog friendly: No
Pushchair Friendly: Be a bit of a struggle but not for long
Bikes and Scooters: No
Conclusion
I really liked Swalcliffe play park its probably one of the most unique we've been to. The mud kitchen was an absolute wow factor for us.
I would recommend this play park to anyone that is happy with the whole less is more motto. Don't rock up with your brood expecting shit loads of adrenaline pumping slides and swings because you'll be bitterly disappointed.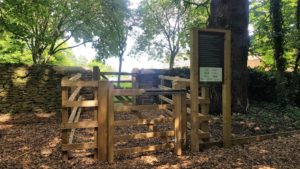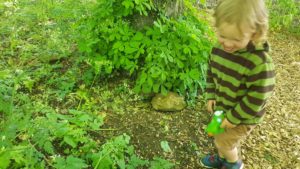 I think if the husbeast took the kids to this park on his own his words would be "It's crap" Me i just really liked the change from the norm.
I'd love to see more areas like this around Bicester. I can imagine they're a lot cheaper to maintain too.
AOB
As usual if you know of any play parks you think i should review then pop me a message on the Facebook page HERE
For their own website check HERE
For a list of all the other play parks I've reviewed then check them out HERE