During the Easter half term i had a rare day with just me and the Eldest Clark. The sun was out and we decided to visit a play park which has been on my list for ages, The Leys in Witney. Yes I'm probably a bit late to the party and most of you will know about it already. Here's our review anyway.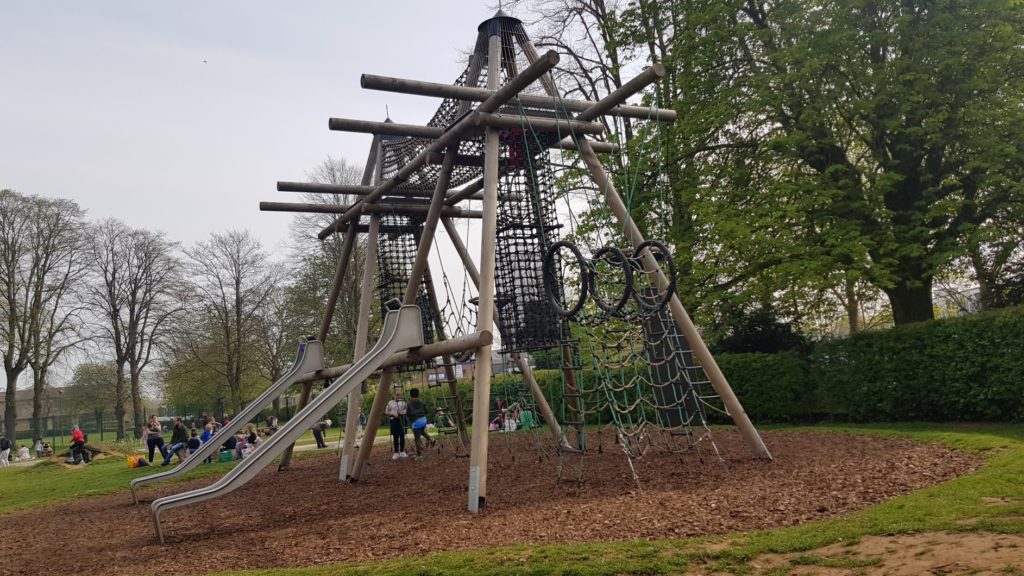 Where is The Leys Witney?
So the Leys recreational ground (as they call it) is in Witney (Funny that). Its pretty easy to get to and was only a 30 min drive for us which is great. Anything under the hour mark = Less moaning from the kids.
The Leys Witney is pretty central to the town and surprisingly big. I was just expecting a cool park. However there's a lot more going on than i thought.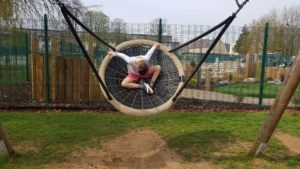 There is parking available but as we found out the sun was shining so we didn't really stand much of a chance. There's not a great deal of parking specifically for The Leys so we had to spin round and park in the pound stretcher car park which is just over the road. I felt a bit guilty and went in and bought a drink and some snacks.
What is The Leys Witney?
The Leys is basically a huge space in the middle of Witney for kids to have fun. Judging by what i saw that's a high probability.
We walked over the fields (Perfect for picnics and ball games) towards the play area which was the main reason we visited after all.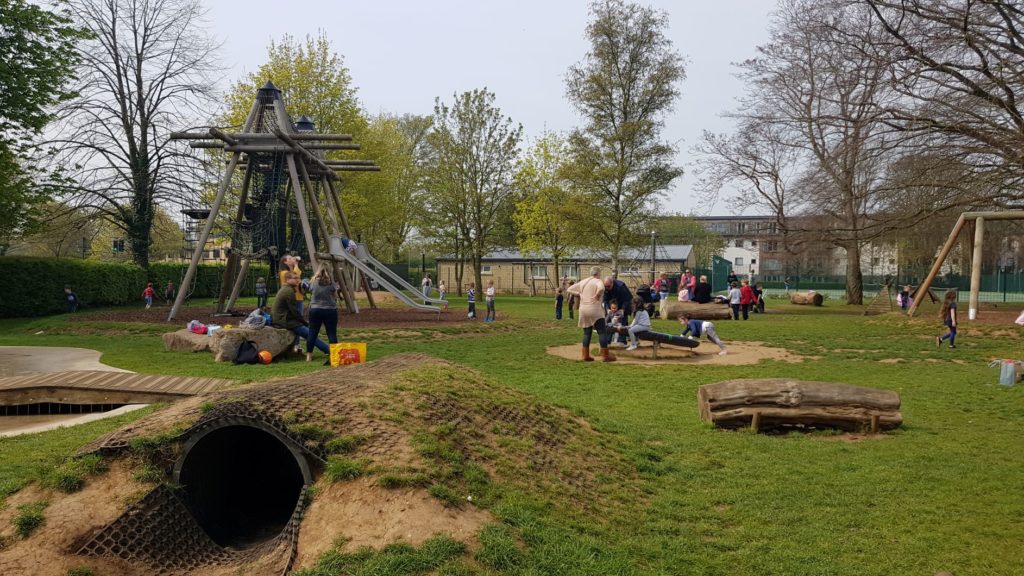 As soon as Clark clapped his eyes on that monster of a climbing frame he was gone. I don't blame him either. If there was an award for beautiful climbing frames then the Lays would be a nominee. Must admit though looking at it did make me feel a bit queasy. Its bloody massive i wouldn't want to fall off it.
The Leys Witney Play area
So I'll go into more details about this monster of a play area. You'll be happy to know its all behind fencing and not the small kind which is easy to climb over either. The fence around the play area had a prison ring to it. In fact i'm surprised i didn't see razor wire along the top.
I can totally see why they have it though. The play area is in i great condition. Its not that old and it'll stop people using it at night. Every time i see a town play area like this i just get hit with pangs of jealousy because of how shit Garth park in Bicester is.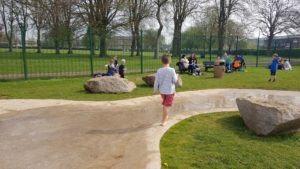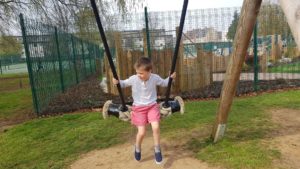 There is just so much equipment in the Ley's play area that if I'm going to be honest i cant really be arsed to list it all. Just know that it has something for all ages. Its bloody awesome. As soon as Clark realised it had a splash area too his socks and shoes were catapulted at my head. So if its sunny you might want to take a towel and a change of clothes.
It was super busy when we went so it was pretty difficult for me to get photos. I was trying my hardest not to look like some kind of sex pest taking photos in a play area. Yes i had my own child with me but he didn't stay in once place long enough to actually look like he was with me. Luckily i didn't get kicked out and Clark had a huge play on everything.
What else is there to do at the Leys Witney?
As i said earlier the Leys isn't just a mammoth play park, splash area a field oh no they Leys also has Crazy Golf, A skate park and a cafe.
Clark as soon as he saw the crazy golf was on the beg. That boy loves crazy golf. Me? i frickin hate it but he was so desperate to play and we rarely get one on one time these days so i reluctantly agreed.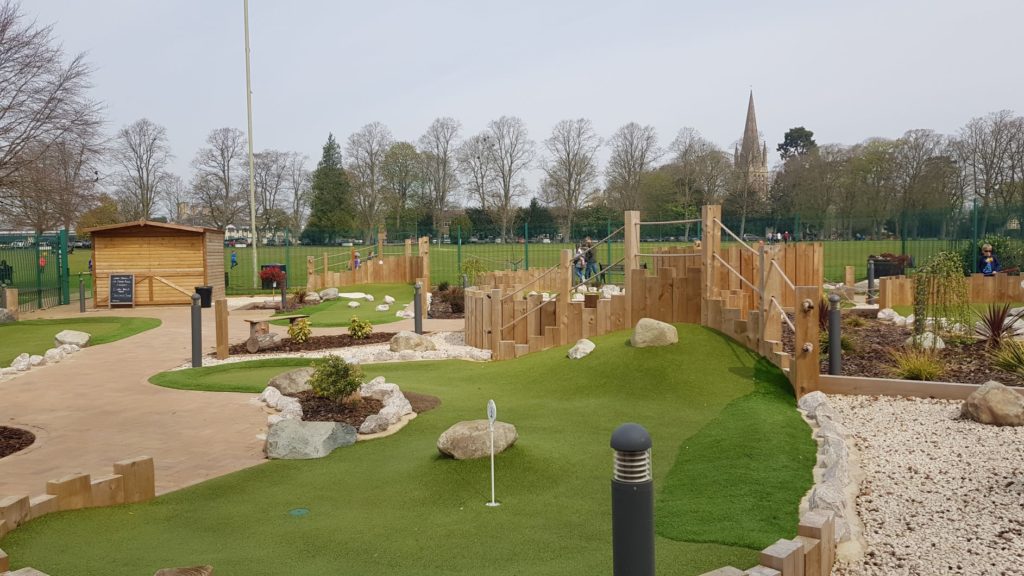 The golf hut was shut when we went so we had to go and get the clubs from the cafe. Then the fun began. Its a pretty nice crazy golf course and it looked fairly new. It wasn't overly expensive either. Clark had an absolute whale of a time while i tried to help him hold the club correctly which was just futile.
Unfortunately we got suck behind some dippy mum's in their active wear and bratty shits who could do whatever they pleased because mummy was too busy to notice that they were twatting each other with the clubs and holding everyone else up. I soon lost my patience and asked/told them that we were going to go ahead of them. Its painful enough playing crazy golf i didn't want to follow these tits round in the process.
Onto the next place
So now that golf had been finished (Clark won ofc) I'd had enough it was getting too busy for a person that generally hates the general public.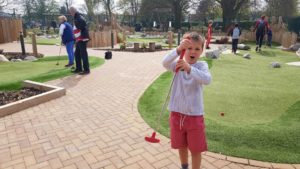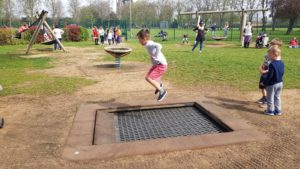 As Clark was the winner of the golf he chose ice cream as his prize. So as we dropped the clubs back off at the coffee shop i presented him with his trophy. He was happy and i was happy to go on the hunt for lunch.
The Ley's Witney Stats:
Distance from Bicester: 32mins
Sat nav: Station Lane, Witney, Oxfordshire, OX28 4BB Click to load sat nav
Wheelchair friendly: Yes
Equipment upkeep: 10/10
Cleanliness: 9/10
Facilities: Toilets, Cafe, Parking, Splash park, Golf, Skate park, tennis etc
Age range: All ages
Safety: 7/10 that frame scares me!
Fun factor: 10/10
Dog friendly: Not in the play area.
Pushchair Friendly: Yes
Bikes and Scooters: Yes in certain areas. Skate park perfect for scooters
Conclusion
I haven't gone into the huge amount of detail that i normally do with these play park posts because well most of you will have already been.
The Leys in Witney is bloody impressive its a child's dream. I would highly recommend anyone take their kids here and make a full day of it. Most of the time I wish we had similar in Bicester where we live but unfortunately were stuck with shitty parks done badly.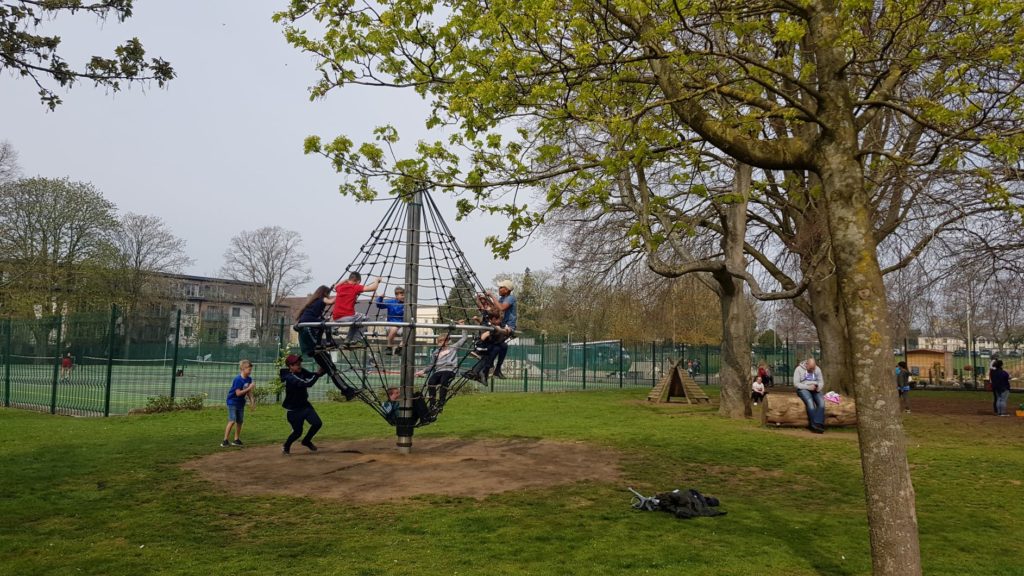 Is it my favourite park? nope not at all. Would i go again? probably not. I cant fully put my finger on why because it has everything and its mostly free (apart from golf). Maybe it was just too busy for me.
I'm not going to insult it though because it really is just me and i cant say why i wont go back. I'm confident that all children will love it here though. Maybe I'm just being weird.
AOB
For more info on the Leys recreation ground have a look at their website HERE
If you'd like to see some of the other parks we've reviewed then click HERE