I found Towersey play park by complete accident on a not so Typical Monday. We didn't have the kids with us. We were trying to find a lunch venue, everywhere was shut including the M40. The day went so bloody wrong that by the end of it we had no choice but to laugh. On the plus side looks like we found an awesome play park.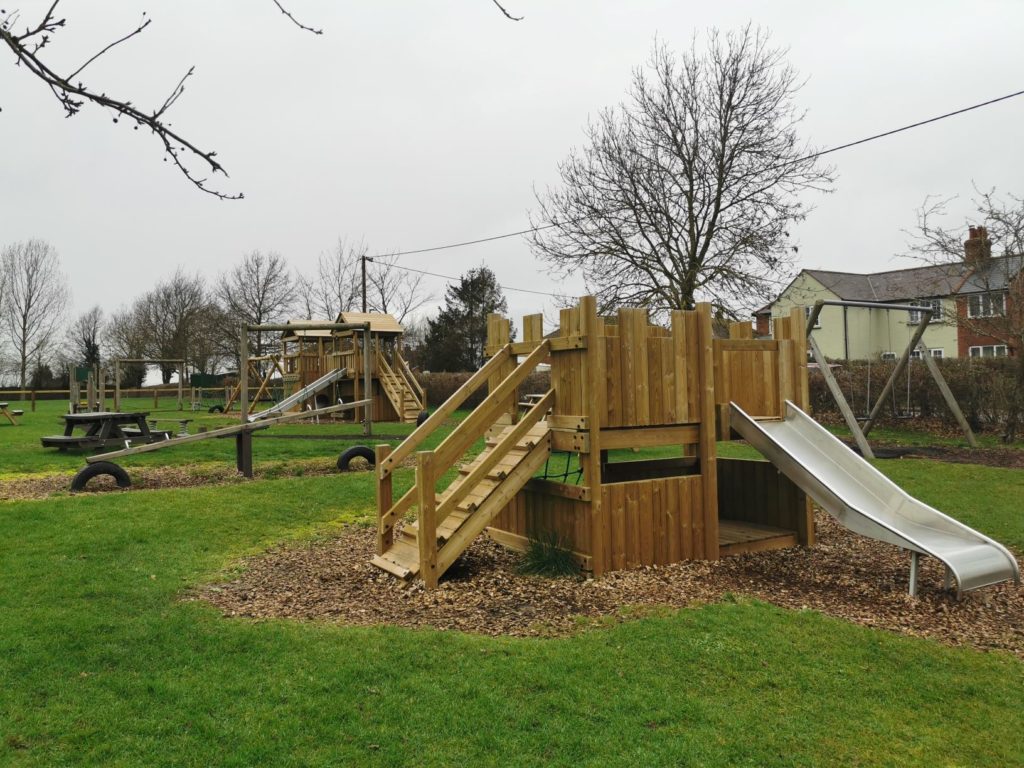 Towersey Play Park
So after getting stuck on the M40 we finally headed for lunch at the 3 horseshoes. Well that was the plan anyway. Until we rocked up to a closed pub. Grrrr So off we toddled in search of another.
There I was googling the shit out of the area when my husbeast who's driving says "oh look a play park". Quickly looked up and decided I needed to get photos of this one. Made him stop and take over the search while I got my weird on and started taking photos of an empty play park completely childless. The lady walking her dog in the fields was looking at me right a like twat.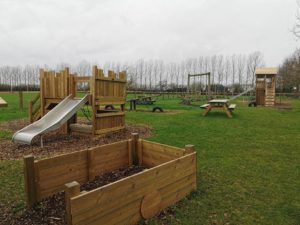 Anyway back to the park. Its on the side of the road but not a main road and its completely fenced in. Its even fenced off from the playing fields too. Less chance of your toddler taking a football to the face I guess.
Towersey play park looks brand new. If its not brand new then its been looked after amazingly well. It has a great range of equipment for all ages.
Whats At Towersey Play Park?
I'd say that Towersey play park is divided into 2. I'm not on about a physical divide but you'll see what I mean. I'll start off with the older kids frame. Again it looks new and its pretty big. lots to climb, a tunnel, climbing wall at the back and plenty of space for a decent game of hide and seek too.
Next to the frame is the cargo net swing. The opposite and running the length of the park is a pretty decent assault course/ balancey thing. The balance course has lots of little areas that younger kids can also attempt too. My 2 would love this place!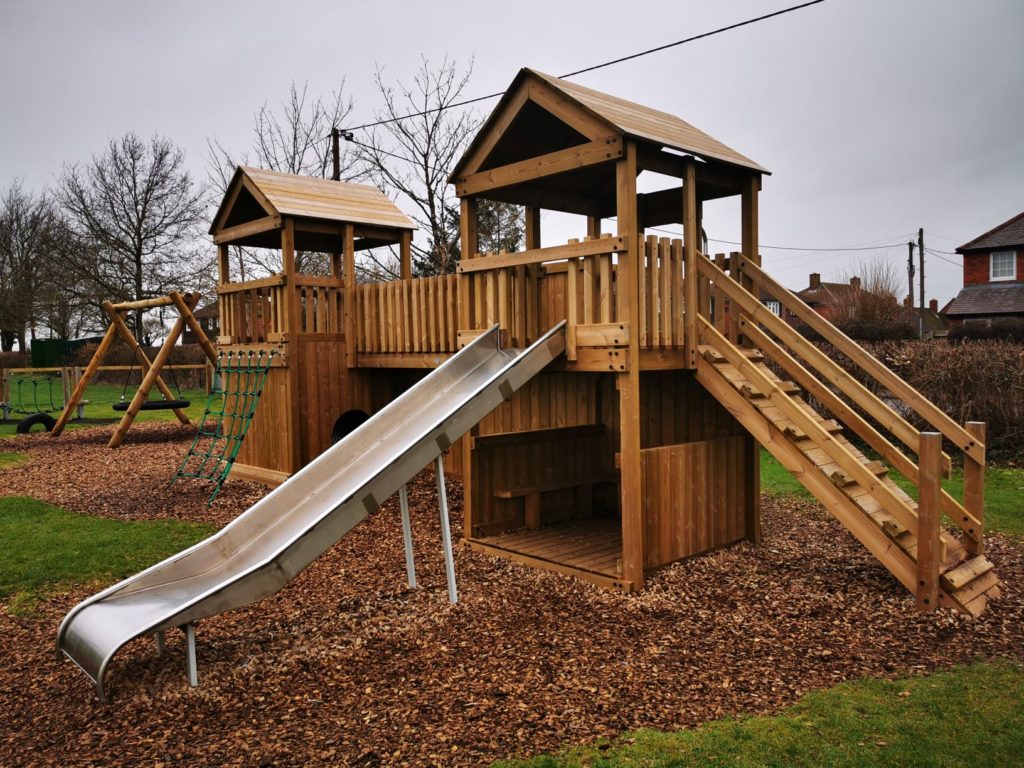 Just after the balance bit finishes there's a seesaw just a normal seesaw. Don't get many of them these days. I'd say this is where the imaginary divide is. All the equipment on this side is aimed for the younger kids.
There's a lovely smaller frame in the same style as the bigger one. Slide, hiding spots and lots of climbing. Just with a sorter fall to the ground. There's a few springy face twatters dotted about and even the bins are cool. If your kid likes tractors they'll love the wooden tractor they have here. Steering wheel and a trailer too.
Towersey Play Park Stats:
Distance from Bicester: 26 mins
Sat nav: 5, 6 Thame Rd, Towersey, Thame OX9 3QF Click to load sat nav
Wheelchair friendly: Yes
Equipment upkeep: 10/10 Looks New
Cleanliness: 10/10
Facilities: everything you need
Age range: all ages
Safety: 9/10
Fun factor: 10/10
Dog friendly: Yes in the fields but not the park
Pushchair Friendly: yes
Bikes and Scooters: Not really
Conclusion
Towersey play park looks pretty decent. I will 100% be taking the kids next time. We also need to head back and try out the 3 horseshoes when its open too.
I will say be careful where you step while walking over the field to get to the park. I didn't and ended up standing in a pile of dog shit. Of course I didn't notice until I got in the car and noticed a funky smell.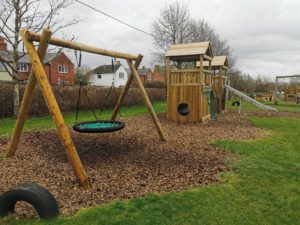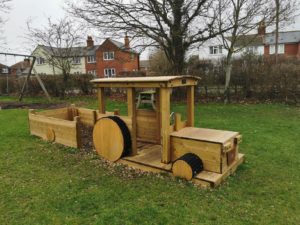 Basically it a cracking play park I doubt it'll get too busy unless there's a football match on. There's loads of space for a run about. Benches in the park too for picnics if its not pissing it down that is.
For parking there is the sport hall I spotted next door. We parked roadside but were only staying for a bit. Don't want to piss off the residents especially after the selfish shit in Bucknell!
AOB
For more reviews of pay parks near you then check out the map HERE
If you have a play park you think I'd like then please send me a message on FB HERE