If you've been to the flight deck cafe you may have been past Westbury play Park. We've driven past a few times now and now that the weather had stopped being a stroppy teenager we decided to go on a park crawl. A child's version of a pub crawl.
Westbury Play Park
Westbury Play park is only about 20 mins away and its pretty easy to get to. Another bonus is that there's plenty of parking at the village hall/shop/cafe. Oh yes this park has is all really and it was crazily quiet too.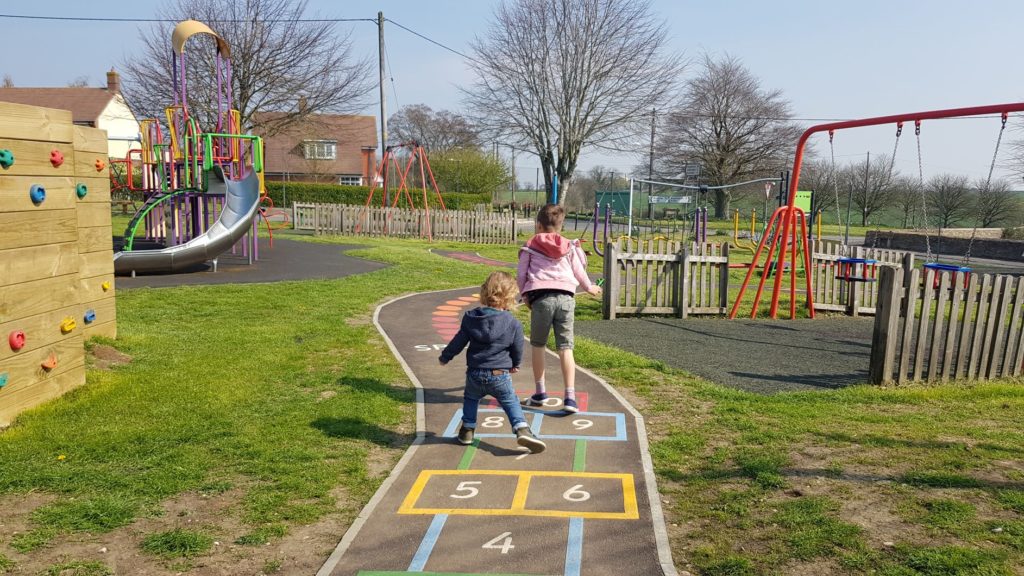 One thing i will say is because its next to open fields it gets bloody windy. It nearly moved me a few inches and that's no easy job. On the plus side though is that's its surrounded by open fields (i just said that right) so perfect for football or maybe flying a kite (if there are no overhead wires) We even went and saw the horses in the field next to the football pitch.
Cage Fighting
Westbury play park is in what looks like a big fuck off cage haha. Seriously i thought the boys were going to start their own cage fight at one point. There's no denying that its going to be safe though. I'm guessing its to protect kids faces from stray balls (wow that sounds so wrong) if there's ever a football game on.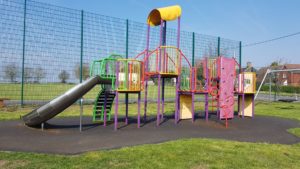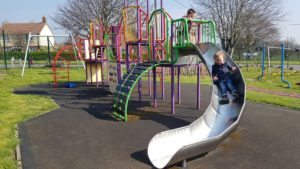 When you walk through the gate of Westbury play park you will see the really lovely flooring. The whole park is super bright and colourful. The first thing the kids ran too was the climbing frame.
Frames
I would say that this climbing frame is for the older kids but Elliot was okish with some help from me. The whole frame is metal and there aren't many parks that are all metal these days. This frame was better suited for 4/5 years plus but i had to help Clark in certain areas however hes a bit weary of things since the whole incident with his collarbone a couple of months ago. Its not the type of park you could easily relax in if you have kids under 4/5 but that's not to say they aren't kitted out for the younger ones because they have tried to accommodate them.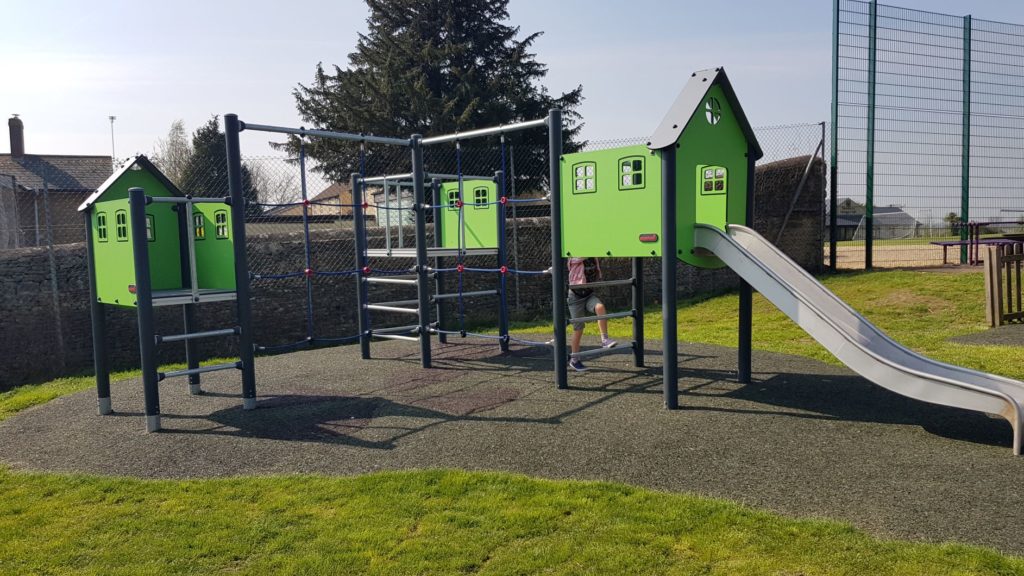 Onto the next frame which i can only assume is aimed at younger children. Its an ok frame but if I'm going to be honest still not very easy for younger kids to climb up at all. In fact both of the slides in the park are great slides but pretty hard to get to for younger ones.
Balancing
Now my favourite part of this park is the in the middle. Its a large balancing course. Its awesome and i will say possibly the best balancing course I've seen yet. Now you may all think I'm a boring fucker for liking the balancing courses but when you have 2 kids that act like lemmings and have the hand eye coordination of a blindfolded goal keeper i like to try and teach them somewhere.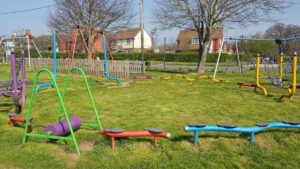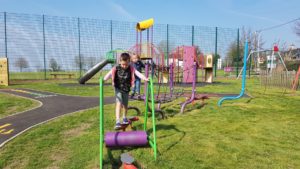 Its really bright, not overly hard so even younger ones can have a go and it has cool sections to it that i haven't seen in other parks before like the manual treadmill roller thing which whet down a treat. I cant even use an electric one without getting tongue ache so there was fuck all chance of me getting on that thing.
Spinny thing
The kids favourite part of this park however was the big loopy space ship roundabout thingy. Absolutely fuck all idea what its actually called but its the one that if you stand and walk on it, it moves and stuff haha. Anyway the kids played on that for ages. They loved falling off it. Which is just as well because they were pretty crap at staying on it.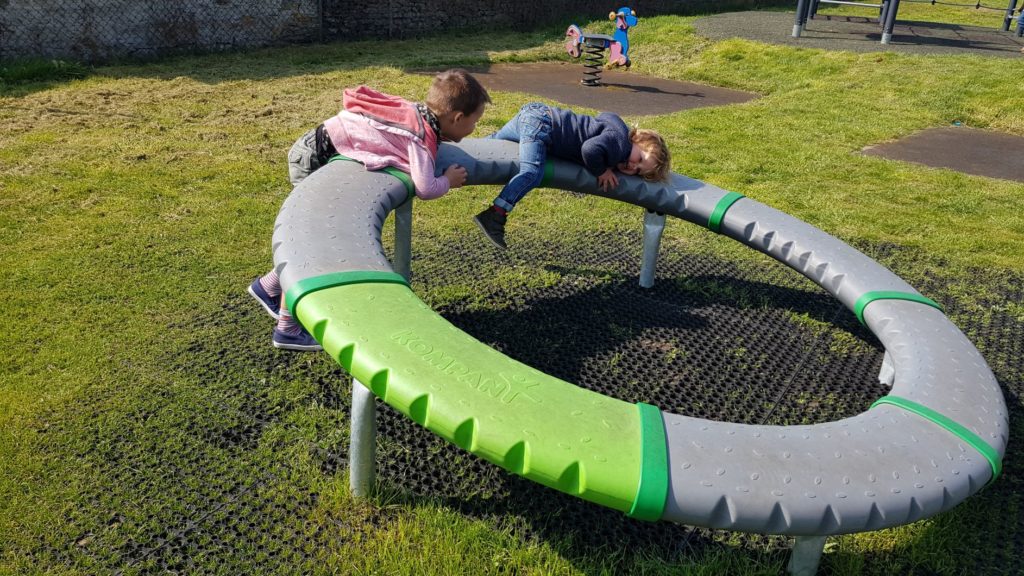 Westbury play park also has a decent amount of swings so 2 baby swing, 2 normal swings (all of which are slightly fenced off. Very safety conscious) and a cargo net swing. I do love a good cargo net swing mostly for me because i can fit my arse on without my thighs circulation being cut off from the chains on normal swings (fat girl problems) i know the day that stars happening on cargo swings is the day i need to put the cake down.
Other equipment
Other equipment includes a cargo net spinner which isn't that easy to spin and the kids soon got bored of it, A cool little stand on spinner which went down a treat, A rock climbing wall, Some springy face twatters, Some flappy stools as Clark called them which i think are in fact for jumping on like the beginning of total wipeout. Would love to see someone do that an not twat open their heads! and last but not least the monkey bar/ zip wire hybrid. Pretty cool once we realised it wasn't a broken zip wire. I had a go but the kids have their dads upper body strength so there was no chance they could hang on for the ride.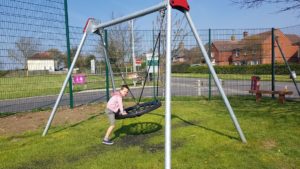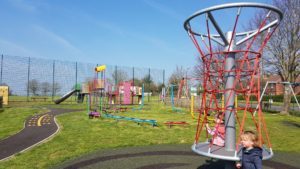 After the kids had their play we decided to head to another park but not before trying out the Westbury play park cafe. Its a lovely building that has toilets!! Wey hey no more peeing in the park here Elliot.
Cafe
The cafe inside is only small because it share space with the village shop but its really cute and the staff were really nice. We just bought a drink each and the boys shared a slice of cake (Homemade) It was too early for lunch but the menu looked very reasonable so would be worth checking out. A Cooked breakfast was only £5.50 too. You could even do a bit of shopping too while you were there great if you need milk or toilet paper haha.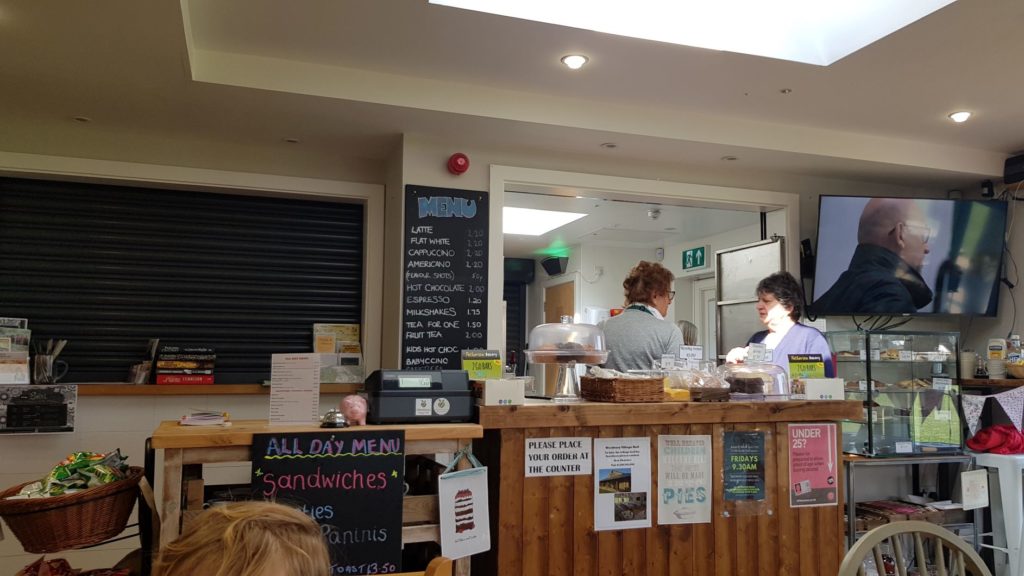 Out time at Westbury play park was up it was time for the next park and bugger me the next park is a top contender. I'm not writing that up today though I've got Game of Thrones to watch!
Westbury Play Park Stats:
Distance from Bicester: 20mins
Sat nav: Westbury, Brackley NN13 5LA Click to load sat nav
Wheelchair friendly: Yes
Equipment upkeep: 10/10
Cleanliness: 7/10 overflowing bins
Facilities: toilets, car park, and cafe!
Age range: all ages if but i wouldn't take kids younger than 4 unless they had older siblings
Safety: 8/10
Fun factor: 8/10
Dog friendly: No
Pushchair Friendly: Yes
Bikes and Scooters: Scooters maybe but not bikes
Relaxability: No Chance with smaller kids
Conclusion
The kids really liked Westbury play park and i really liked it too. Its not going into my top ten because i like to be able to relax when i go to a play park and chill out while the kids play. If you have older kids though Westbury play park is going to be perfect for you.
Its a great park because it has loads of unique equipment and it'll challenge the kids too.
I love love love the facilities. The fact there's a cafe and toilets as well as a decent car park. They really have catered for all needs.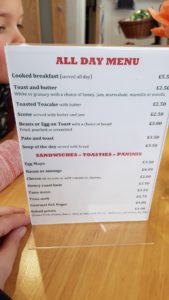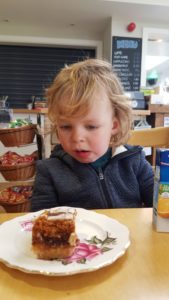 Its a stunning looking park in a really nice village with lots of space for running about and ball games.
The only time i wouldn't recommend this park was if you only had toddlers. Its good if you have older kids or a mix of age ranges.
AOB
If you want to see more about the shop and cafe you can do so on their Facebook HERE
For more free awesome parks (some shit ones too) Then have a look HERE