We went to check out the new soft play in bell plantation garden centre aptly named Belle's Playbarn. It's only In Towcester and I must say I thought it was a bit alright.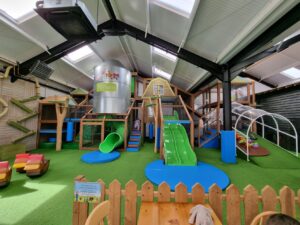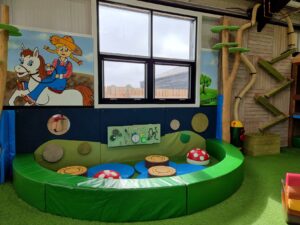 Belle's Playbarn
Main Points
Its not the biggest
better suited for younger kids
clean!!!
good food
make sure you explore the rest of the garden centre
Once we found Belle's Playbarn (really need to add some more signage). The soft play itself was dribble free, clean and new looking (fuck knows how long that will last). We booked the 12-2 session and had some lunch in there too. Jacket with cheese and beans was cracking. The tuna mayo was lacking on the mayo but still alright.
Kids had a great time visiting the 8th gate to hell (pet name for soft plays). My kids were by far the loudest and Clark was probably the oldest.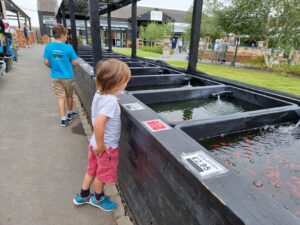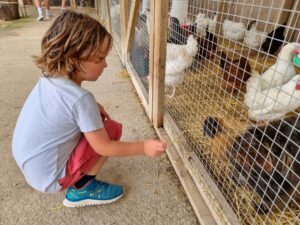 What's Belle's Playbarn like?
If I'm being honest I think it's better suited for younger kids say 6 and under but Clark had a blast. I wouldn't have taken him on his own as it's not huge and I was worried about him knocking over little kids. Turns out he was more interested in twatting Elliot round the head with a carrot.
We spent about 1.5hrs in there before we decided to have a nose around the rest of the place. It's pretty cool and we didn't explore it all either.
CHICKENS and a shit load of chickens at that. They have a poultry centre and the kids loved it I can imagine pre schoolers being in heaven. Not just that but a reptile centre too!!! This is what the boys really loved.
Shame Elliot was a total dick on the day which made us cut our visit a bit shorter. We've also had to deal with 2 nights of tears from Clark because we lost his jelly cat mouse. They were so great and helped us relocate the mouse 2 days later. I think I may have misplaced it in my rage after Elliot fisted a fresh egg and made a right bloody mess (after I told him not to touch it too). He later went on to bite 2 holes into the leather of the car door.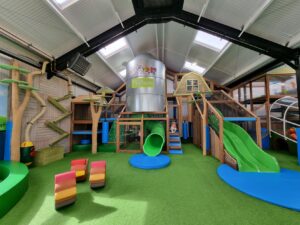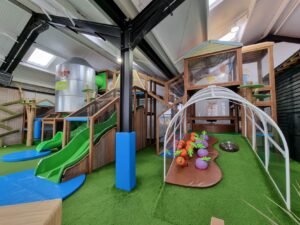 Distance from Bicester:
29mins
Sat nav: Bell Plantation Garden Centre, Watling St, Towcester NN12 6GX
Click to load sat nav
Wheelchair friendly:
Yes
Equipment upkeep:
10/10
Cleanliness:
10/10
Facilities:
Everything you need
Age range:
Height restricted to under 148cm (I'd say best for under 6 yr olds)
Safety:
8/10
Fun factor:
10/10
Dog friendly:
No
Pushchair Friendly:
Yes
Bikes and Scooters:
No
Value for money :
£££ Average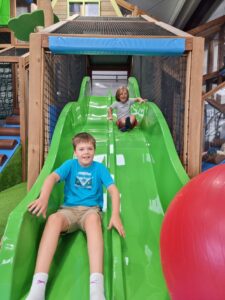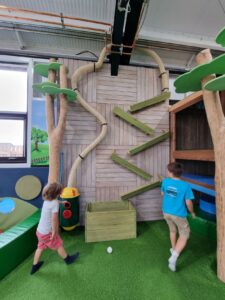 Conclusion
If I still had a preschooler I'd totally be taking them to Belle's Playbarn and the garden centre afterwards for the "zoo". It would be a great place to meet up with other mum/dad friends so you could hopefully chill out while the kids coughed into the other kids eyes.