So a couple of months ago we were invited to have a look and play at the brand new Carterton soft play & trampoline park. We had the whole place more or less to ourselves minus a few other bloggers. The boys had a brilliant time but its easy to say that when it's quiet.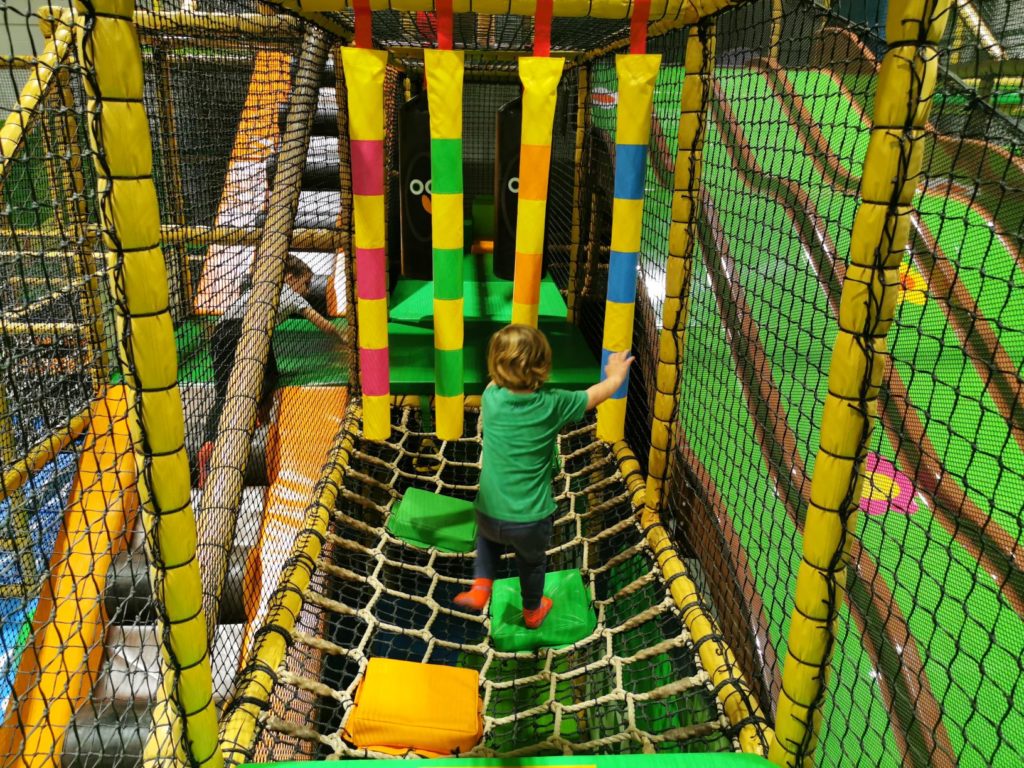 Carterton Soft Play & Trampoline Park
The soft play and trampoline park is based inside Carterton leisure centre. When I first realised this I was half expecting a tiny little room rammed with an equally small soft play. Turns out I was wrong. The room was massive.
The trampoline park was the first thing the boys tried out. Like most trampoline parks you have to sit through the safety briefing first. Once the boring bit was over they were free to bounce. The trampoline park are is good but i'll be honest its not massive. I wouldn't want to be in there during peak times. Fuck that! it'll be rammed.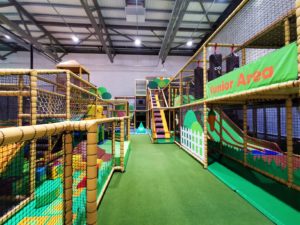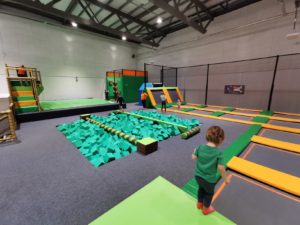 That's not to say your kids wont have fun though because they will. There's loads of different areas to try out. The kids were straight up the top to the highest point to jump off. Even though my arse was clenched the whole time I actually did it too. Thankfully I didn't split the landing mat with my fat arse either.
I personally loved the light chasing dome…..no one would play with me though so i just looked like a right tool twatting lights like a right knobber. There was loads of other little challenges along with balance beams over the foam pits etc. Overall it was a cute little trampoline park. One that would be perfect for smaller kids during term time while the older ones are at school.
The Soft Play At Carterton Soft Play & Trampoline Park
Now we move onto my favourite bit…… The soft play! It's pretty big which was a surprise for me. If we lived closer this would also be my soft play of choice. Yes it was spotless but it was brand new so it'll be interesting to see if they can maintain this standard.
Right from the off i could tell it was perfect for a range of ages. There are a few separate areas. The baby area was a really good size and actually had a decent amount to do too. Including a screen in the floor with fish, a ball pit rope bridges, its own slide and lots of interactive bits too.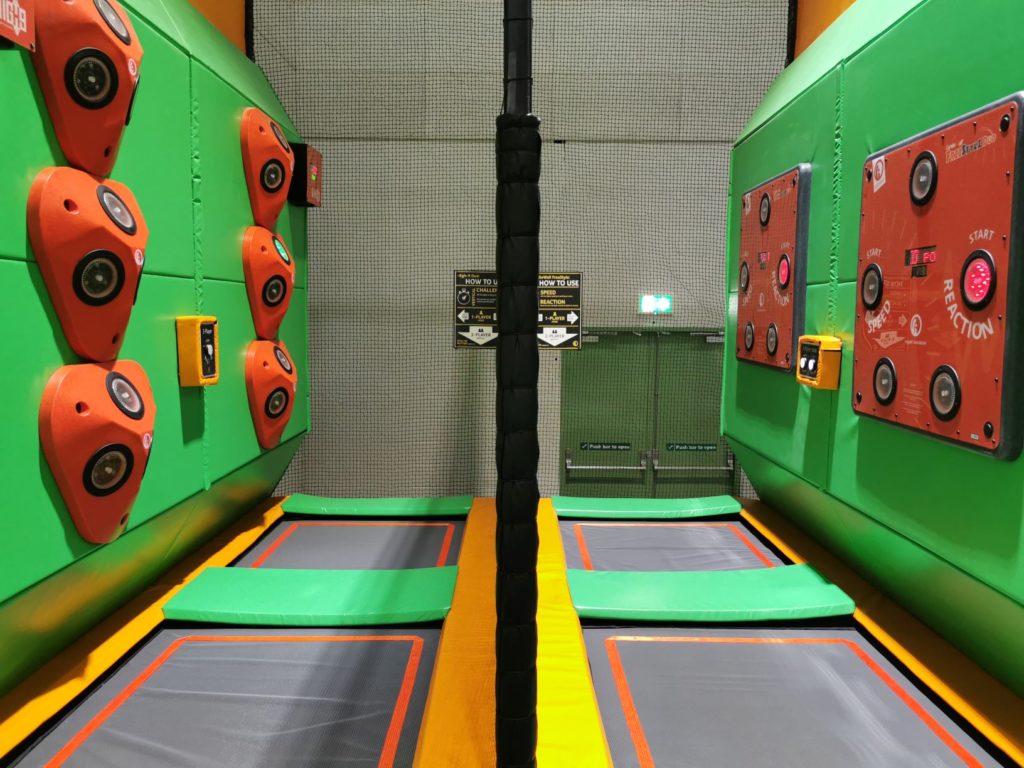 The older kids bit is equally as impressive if not more so. They even have 2 little trampolines up the back. Perfect to stop the whinging if you're not taking the kids to the trampoline park bit.
The kids love a good ball pit and with many soft play choosing to rack them off for the little germs pits that they are the boys were happy. The slides were pretty cool too be weary of the wavy slide i came shooting out of that faster than Katy prices last child. Just make sure if you can get in there with the kids too. Its great fun and has some unique pieces I haven't seen in other soft plays before.
Carterton Soft Play & Trampoline Park Stats:
Distance from Bicester: 38 mins
Sat nav: Broadshires Way, Carterton OX18 1AA Click to load sat nav
Wheelchair friendly: Yes
Equipment upkeep: 10/10 New for December 2019
Cleanliness: 10/10
Facilities: everything you need
Age range: all ages
Safety: 8/10
Fun factor: 10/10
Dog friendly: No
Pushchair Friendly: yes
Bikes and Scooters: No
Conclusion
Overall the boys had a brilliant time at Carterton soft play & trampoline park. I was shocked at how well it had all been done and could easily see myself spending a fair few hours there with the kids. I'd be enjoying a coffee at the cafe while they went all crazy.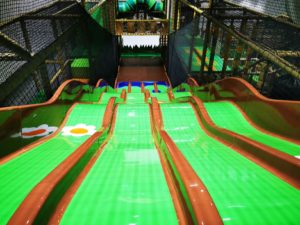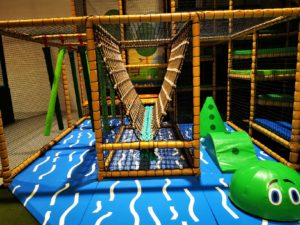 Now you can book online and it would be advisable for their peak times however I've heard the booking system is an absolute piece of shit so have fun with that.
I'd honestly recommend a visit to Carterton soft play & trampoline park. It will be interesting to see what its like after a they've been open for a while now. Means I'll have to pay them another visit. Wish me luck.
AOB
For more information and cost the their websites HERE
For other soft plays and trampoline parks you can find them HERE