So if you've seen my review on the Roald Dahl children's gallery then you'll know it shares a venue with Bucks county museum. Don' t dismiss this museum for being boring because its 100% not. Its really well kitted out for kids too Oh and its free!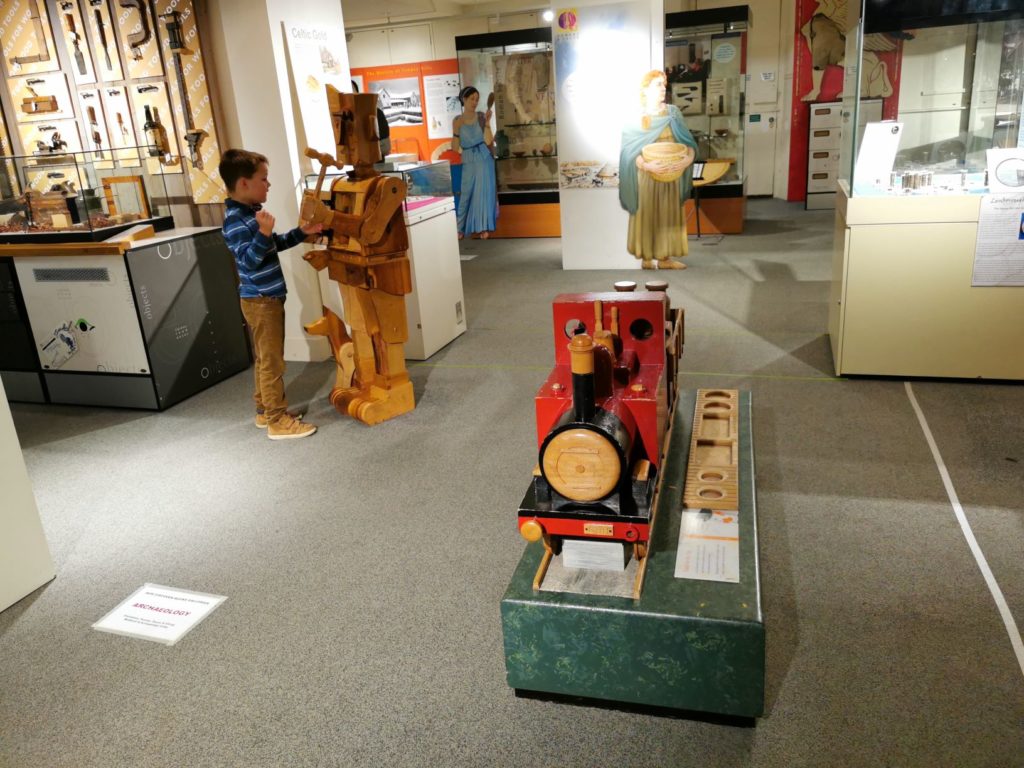 Bucks County Museum
So Bucks county museum in in the centre of Aylesbury and if you've driven there before then you'll know how crap the traffic normally is. You will need to park in one of the multi storey car parks and then walk to the museum. I do believe they have a few designated disabled spots outside though.
We ended up in the Friarscroft car park. It was practically empty and only cost us £3 for the whole day. Most people used the Friars square multi storey though which is busier, more expensive but closer and dryer if its pissing it down.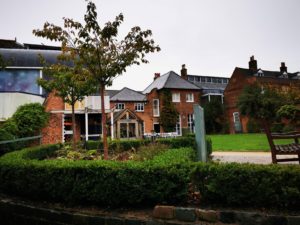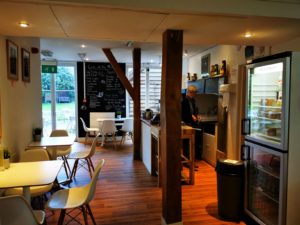 Little tip for finding the museum once you've ditched the car. Load google maps put the sat nav on and the walking option. We tried to find it using the street signs and got lost.
Once we arrived i think we must have used the back entrance (no pun intended) If you walk this way you'll walk passed the Roald Dahl children's gallery. You'll see how awesome it looks. Head round the corner and you'll find the main entrance.
Exploring Bucks County Museum
Once we dragged the kids out of the gift shop (another one right by the bloody entrance. Pet hate) Then we headed into the museum. You could tell from the off that they were kitted out for kids too.
Bucks county museum reminded me a little bit of the Oxfordshire museum. Its small but plenty to do. Luckily it was super quiet when we showed up too so we didn't have to keep telling the kids to be quiet.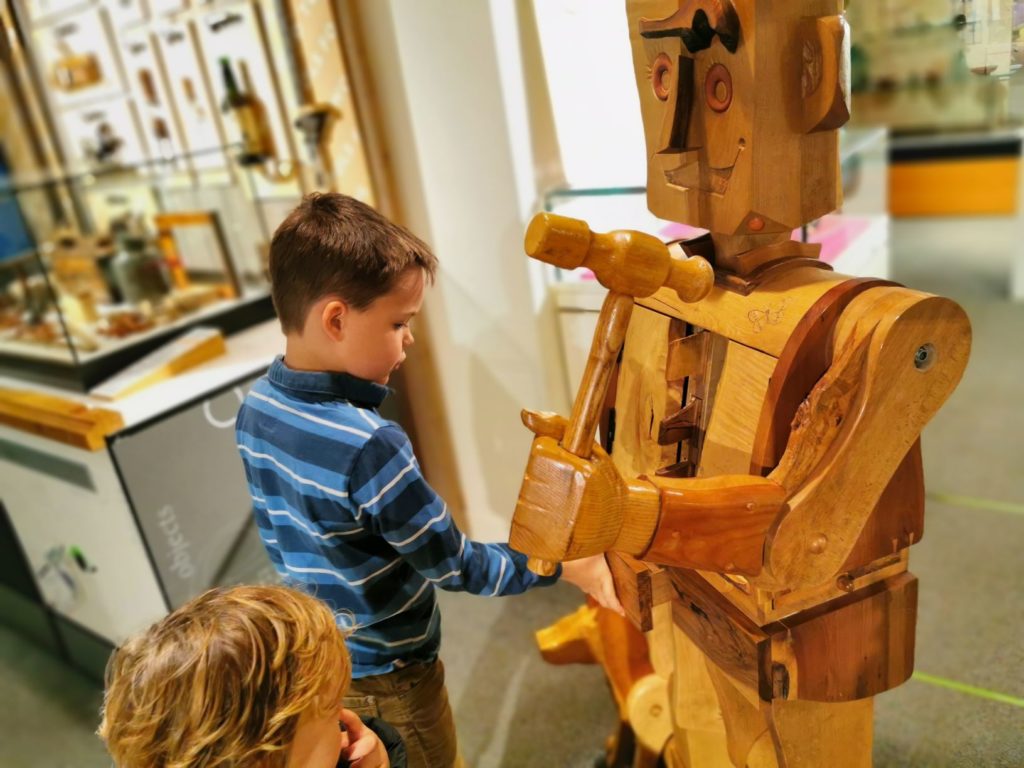 My favourite bit was the downstairs. There was so much for the kids to look at. Loads of draws to pull out. Bridges to build and they even had a really cool train for them to play with too.
The large wooden robot was really cool at least i think it was a robot anyway. It had little door to open, leavers to pull and knobs……sounds really odd that i'm telling you a robot had a knob. Its totally not a sex robot in a bloody museum hahaha. You'll see what I mean.
Exploring and Learning
Not going to lie. Whenever i go to a museum with the kids I don't think any of us learn much. My kids don't stay still longer than a few seconds so the chance of them actually retaining anything is slim to none. I'm too busy chasing them round that I don't really see much myself.
Clarks favourite part of the Natural history museum in Oxford when he was younger was the grates on the floor and going up and down in the list. I shit you not that's all we did for the first 3/4 years of his life. Back when I didn't drive we did that museum a lot!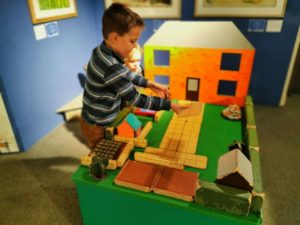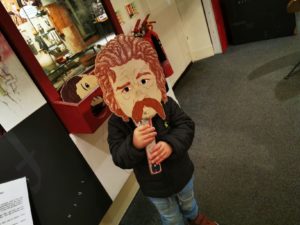 When we visited the bucks county museum they had an exhibition on called reincarnated rubbish. It was actually pretty dam cool. Loads of animals made from rubbish.
Elliot was being a bit of a dick at this point. He was used to running round downstairs and touching anything he could. However we were in the gallery now and we needed to contain himself. I didn't see it but the husbeast told us we had to go because the little bugger had tried to grab a piece off the bloody wall (Husband stopped him before he could btw) So unfortunately we didn't spend long in the gallery. Shame because it was cool from what I remember.
What Else Did We Get Up To?
After a speedy exit we had a look around the upstairs. They have kept the old layout of the house so the kids can see what it looked like in the olden days. Not that they gave a sit they just wanted to dress up.
Yep there's dress up. We all donned a hat and posed for a photo. Nothing beats a family photo when you and the husband look like a pair of tits. Ah well made the kids laugh.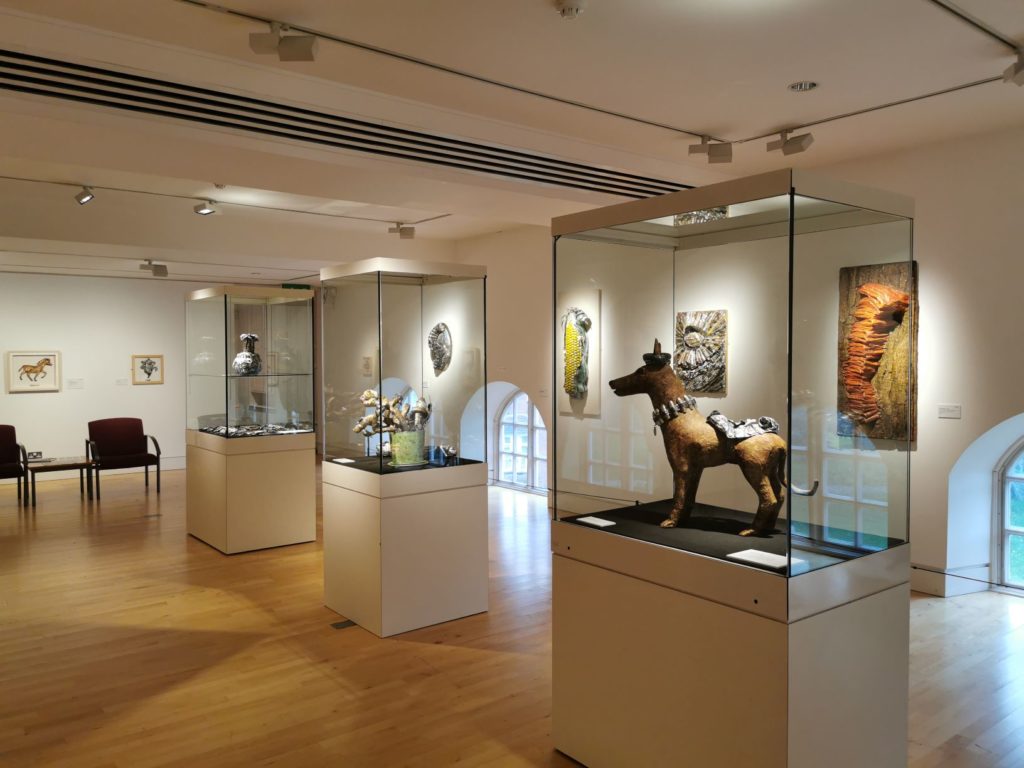 We had another mooch around and saw the cafe which was downstairs. We didn't head in this time but we know for next time that it looked nice and clean. Cake looked good from a distance too!
However it was time for us to try out the Roald Dahl Children's gallery. Have a read of the review HERE if you like. I'd highly recommend you do them both!



Bucks County Museum Stats:

Distance from Bicester: 30 mins
Sat nav: Church St, Aylesbury HP20 2QP Click to load sat nav (HERE for car park)
Wheelchair friendly: Yes
Equipment upkeep: 9/10 (photo machine upstairs broken)
Cleanliness: 10/10
Facilities: Toilets, and cafe in the bucks museum
Age range: all ages
Safety: 9/10
Fun factor: 10/10
Dog friendly: No
Pushchair Friendly: yes
Bikes and Scooters: No
Public transport: From Haddenham & Thame parkway station jump on the 280 to Aylesbury, get off at Frirage road and walk a couple of mins and you're there. Its about a 20 min bus journey. Coming from Bicester get the train from Bicester North.
Conclusion
Bucks county museum is a great museum for kids. Its free and there's lots to do along with regular child friendly events too.
I personally would drive into Aylesbury just for the museum but I would to go to the museum and the Roald Dahl children's gallery too. Both of them combined is a really good fun morning/afternoon spent having a crap load of fun.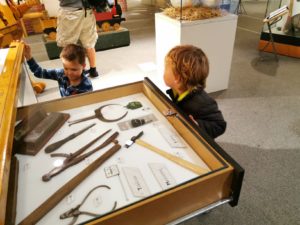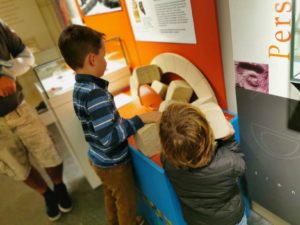 We will be visiting again in the near future. I think next time we will take the kids to the works which is just round the corner. By the works I don't mean the book shop. Oh no this bad boy is a restaurant for desserts. Nom nom.
AOB
For more information and opening times check out their website HERE
For more indoor fun check out the map HERE
What Else Is There To In The Area: Aston Clinton Park, Wendover woods, Tiggywinkles, Roald Dahl Childrens Gallery