Indoor Days
Ruby And Red's Soft Play | Rush High Wycombe
Now this bad boy is brand new. I cant count the amount of tags I got for Ruby and Reds soft play. Let alone private messages asking me to be a guinea pig. So it only seemed fair to get mine and Elliots arses into gear and bugger off after nursery on Wednesday to try it out.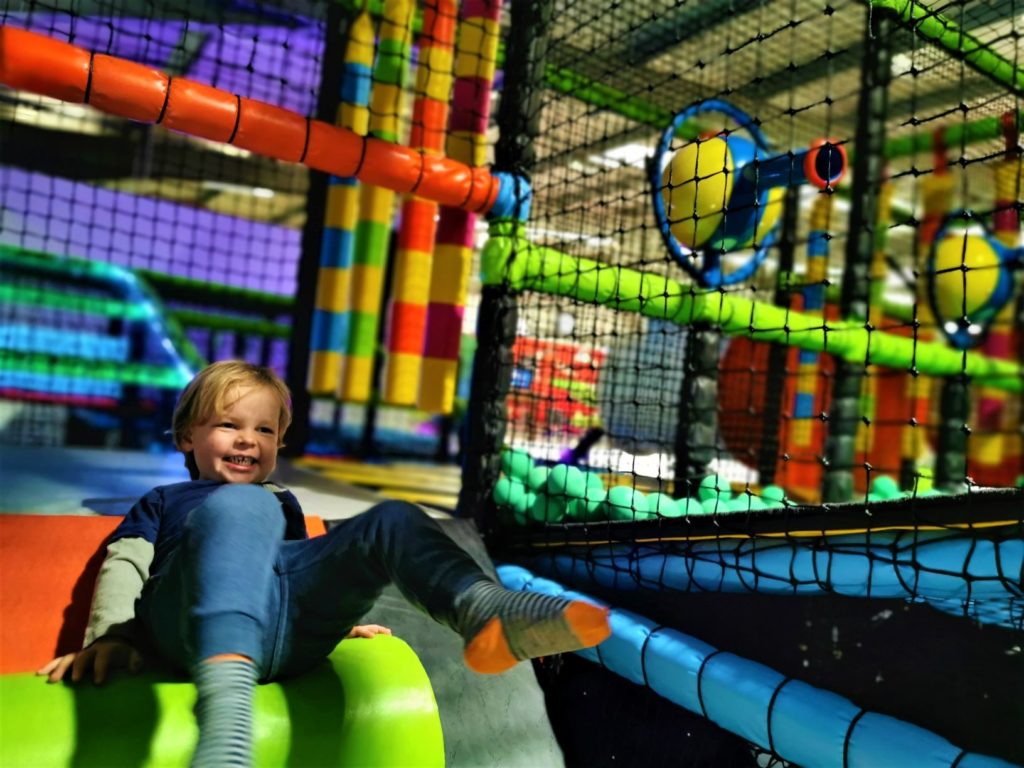 Ruby And Red's Soft Play
When I first saw it was in High Wycombe I did slightly shit myself at the thought of having to drive round that bastard of a roundabout that they've name "the magic roundabout" Only thing magic about that fucker is that I came out alive.
However fear not to get to Ruby and Red's soft pay you just nip along the M40 and turn of after a while and you're practically there. Really is a piece of piss and parking is free. Getting back on the M40 home on the other hand haha. Turned off too early I always struggle getting back on.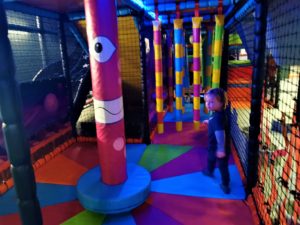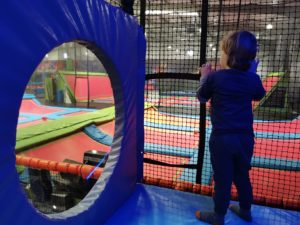 Ruby and Red's soft play is in an industrial estate and its inside Rush. Which is a huge bugger of a trampoline park too. This I didn't know so be prepared for the begging from your kids. In all fairness the trampoline park looked amazing. Pisses all over the one in Bicester (still love the Bicester one though and their awesome staff). Means I will need to head back with Clark too so we can review the bouncing bit.
When I first saw the photos on Facebook i thought it was going to be massive. Clever photography is all it was. It really isn't that big there's still lots to do and there's even a separate baby area ( didn't get any photos of that in case I got punched by the mums with babies in there). There really wasn't a lot of seating at all so at peak times I reckon you're buggered.
Whats Ruby And Red's Soft Play Like?
After navigating past the arcade games (which look awesome btw) we headed to the soft play desk which is separate from the Trampolining desk. It cost me £6.50 which I thought was about average. We were given a wristband despite it being pretty quiet. I'm guessing this is to limit time for peak hours. I think we would struggle spending 2 hours in there unless we went with friends.
Elliot was launching his shoes across the floor ready to dive in Baywatch style. We managed to find a table opposite the soft play entrance. I soon kicked my shoes off and headed in with him to check it out.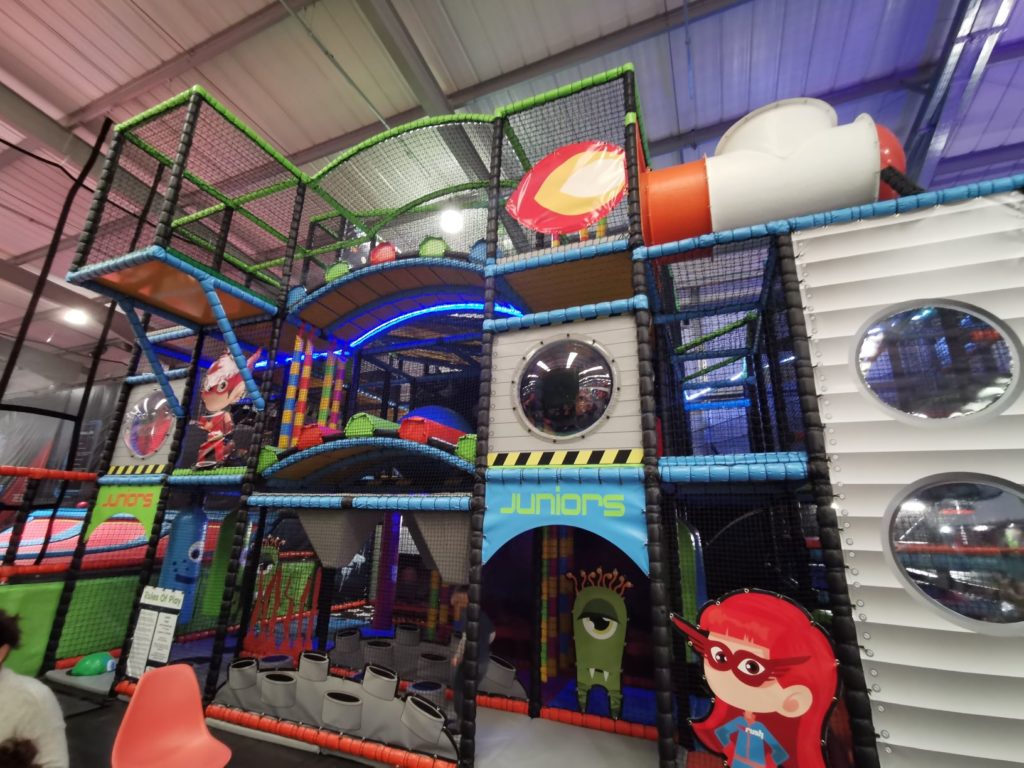 Its all super clean got to love a brand spanking new soft play. The whole soft play has a space theme and it actually looks pretty cool. Elliot was straight up the top and shock horror he'd sniffed out the guns. 2 Air cannons and they were working whoop. They were actually good fun and you had to shoot the balls through targets as opposed to shooting them into the tiny faces of unsuspecting toddlers.
The slide in this section which is for older kids (Although I wouldn't say its great for older kids) Is bloody fast. It was funny got to love a fast slide and slightly soiled pants ;). There's a few spinny things, dangly bits and lots of climbing to be had. The little space pods (that's what I've called them) are pretty cool too even if they did creak under the weight of my arse.
Ruby And Red's Toddler Area
Now the toddler area is pretty cool. Its much more sensory than the older area. It has lights, mirrors, sensory panel's and more. Elliot had spotted the ball pit though and just like mummy at Ballie Ballerson he wanted to get Balls deep haha in we went minus the prosecco.
In the middle of the ball pit there's one of those air blowers for the kids to watch the ball pit ball hover. Not here though because that air blower has about as much strength as a hamster fart. Bit of a let down but never mind plenty of other things to do.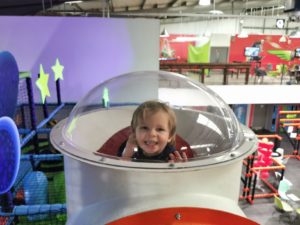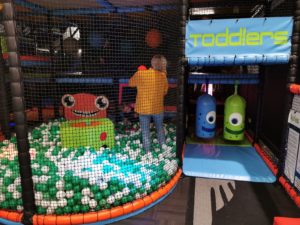 Off we went for a bit of an explore and more climbing. There's a nice planet section which Elliot thought the suspended planet was a boxing bag so went all rocky on it and started punching the shit out of it (at least it wasn't another kids face!)
It didn't take me long to explore the place and grab a few photos because as I mentioned earlier. It's not that big to be honest I'm not sure if i would ever bother sending Clark in (He's 6) because I think he'd be a tad too old for it. I did manage to sit down and chill while Elliot made a new friend to play with.
What Else Did We Get Up To?
Before we headed to the soft play I hadn't heard great things about the food. No offence I'm happy to be a guinea pig for some things but you can shit off if I'm going to try out food that I've been warned about. I did look at the menu and to be honest it looked pretty decent and the people next to me eating looked happy enough. Well until they caught me staring at them all eating that is.
After I managed to bribe Elliot out with the promise of food (he really is like his mother) we headed to the lovely toilets. This again meant going past the arcade games. I had £1 so he could play on the basket ball game. He cant play sports for shit (he gets that from his father) the rest I pretended to put coins in and he thought he was playing anyway. Job done.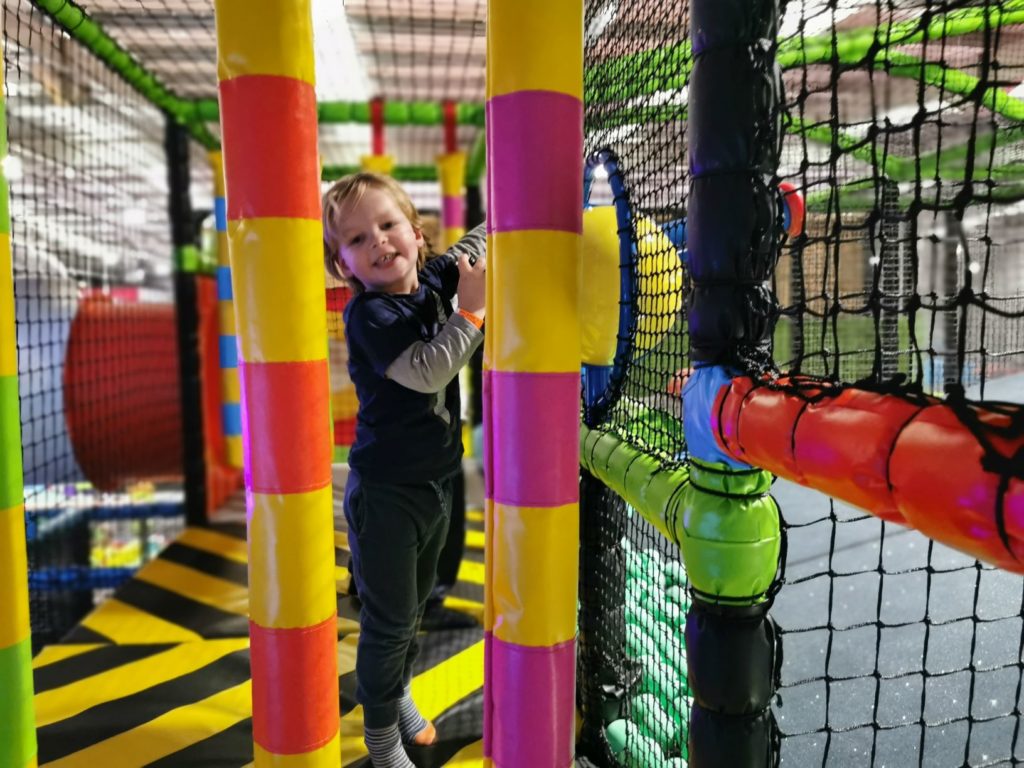 Rush had a Crush dessert parlour too which looked pretty epic. Not good for fat club though so we passed that and headed upstairs to the cafe. There's a great view from the cafe so you can watch all the jumpers. Really can't wait to try it out.
The guy in the cafe was really lovely and friendly which made a nice change from the teenage grunts i got from the desk at Ruby and Red's soft play. There was lots of seating up there for anyone with older kids that can chill out while the kids bounce. We didn't stay too long but it was time to head home and see if would could make it back in time for the school run.
Ruby And Red's Soft Play Stats
Distance from Bicester: 36 mins
Sat nav: Lexmark House, Cressex Business Park, Coronation Rd, High Wycombe HP12 3TZ Click to load sat nav
Wheelchair friendly: Yes for access
Equipment upkeep: 10/10
Cleanliness: 8/10 the soft play tables took a long time to be cleared once people left
Facilities: Everything you need
Age range: Personally I would say from 0-5
Safety: 8/10
Fun factor: 10/10
Dog friendly: No
Pushchair Friendly: yes but not a lot of room at all
Bikes and Scooters: No
Public transport: From Bicester jump on the train to High Wycombe, Head to castle street bus stop W and catch the 8 P&R cressex connect to coronation road and then walk the rest. Takes just under an hour
Conclusion
We both had a great time at Ruby and Red's soft play. Would we visit just the soft play again? maybe. I mean its not the biggest but it was nice, the drive was easy and it was quiet. Fuck visiting over the weekends just for the soft play alone though.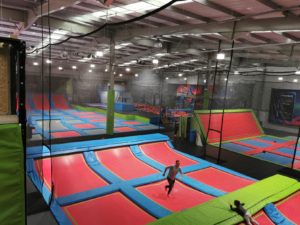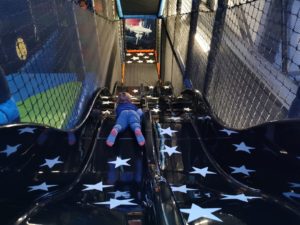 I think i'm more excited to take the boys to the Rush trampoline park next. It looks epic. The soft play is a brilliant facility to have for anyone with a range of kids that want to do different things and Rush High Wycombe is a great venue for it.
Bottom line. Don't Expect to be wowed by the soft play but do expect to have a shit load of fun and more than likely spend a shit load of money. Yes I would Recommend you head over for a visit. Why not.
AOB
To book your session (though we just turned up) then check their website HERE
If you're after more soft plays that we've been to then check them out HERE