Hmmmm now this is a very indifferent review. I wouldn't recommend going out of your way to visit Just Stonor Park. However if you're already in the area and are looking for something to do which isn't expensive but on the other hand is a bit pricey for what it is then Stonor park is the place for you ?? I should be in sales with a pitch like that!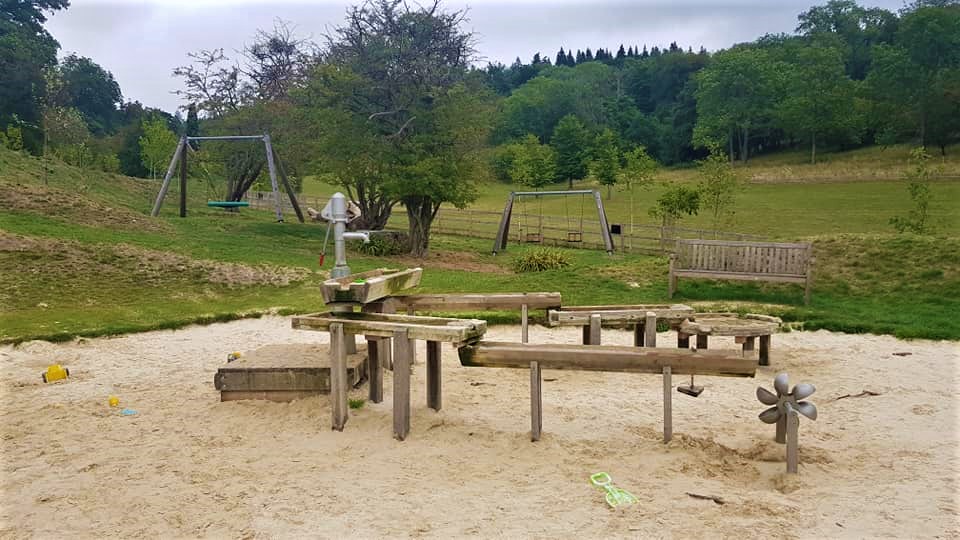 Stonor Park Review
I'm going to blame the advertising. They call it wonder woods so in my mind i'm thinking a long walk meandering through the woods with a child friendly obstacle course the whole way round…..it's not its a big fricking play park. Now don't get me wrong its a good play park but how many play parks do you pay £20.50 to get into? (Maybe i have a vivid imagination and or high expectations)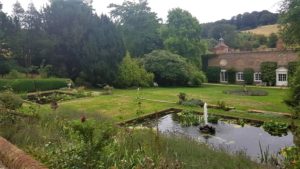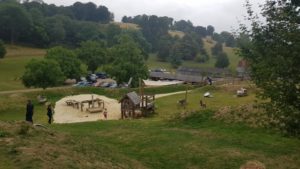 At this point my hangover had kicked in and it had started to rain so not the best combo for a day outside. The grounds are impressive and on the plus side the money you pay gets you into the house gardens which were really, really pretty and the kids actually enjoyed it. You can also go around a few rooms in the huge house but we personally would rather watch paint dry than listen to our kids whinge for the millionth time because we're trying to teach them about history. If you have kids that listen and are interested in history firstly how!?!? And secondly they'll probably love it.
Stonor Park Wonder woods
Now onto the main reason we went. The "wonder woods" aka the park. Not going to lie its a really good park as far as parks go. It has a lovely large water play in the sand which the kids can pump, dam, splash and tilt the water. They provide sand toys so don't worry about that. It had a good little climbing frame for the smaller ones which has a nice soft sand flooring (all the better for face planting) it has the usual springy rocker things which seem only to be any good for young kids to rock so vigorously the smash their little noses on the rocker and a little roundabout. That's about it for younger kids.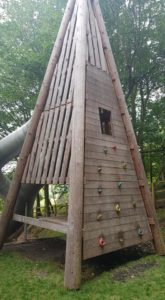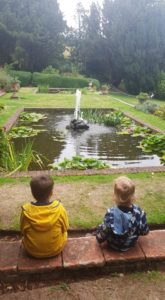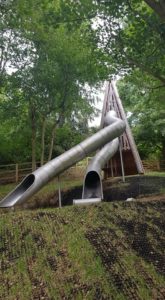 The older kids have a huge zip wire! It's pretty impressive as far as zip wires go. Only downside is its slap bang in the middle of the play are and where its so big, little kids don't see the older kids feet rushing towards their pudgy little heads until its too late and we can never catch them fast enough because toddlers can run fast!!
There's also a huge climbing frame/obstacle course which in my opinion is a bit too old for my 5 year old. It's more that he couldn't physically reach things and he's tall for his age so I'd say the park is lacking things to do for the 4-6ish ages. The tunnel slides as Clark calls them are impressive though! I even managed to fit my butt down one! I would like to see a kid make the climbing wall to the top though. It looked pretty scary to me!
Facilities at Stonor Park
The facilities we pretty crap if I'm honest there was only 1 set of toilets in the whole place. While they were spotless and new we all know that kids wait until the furthest point away from the toilet before declaring that they're going to wet themselves if they don't get to a toilet withing the next 5 seconds!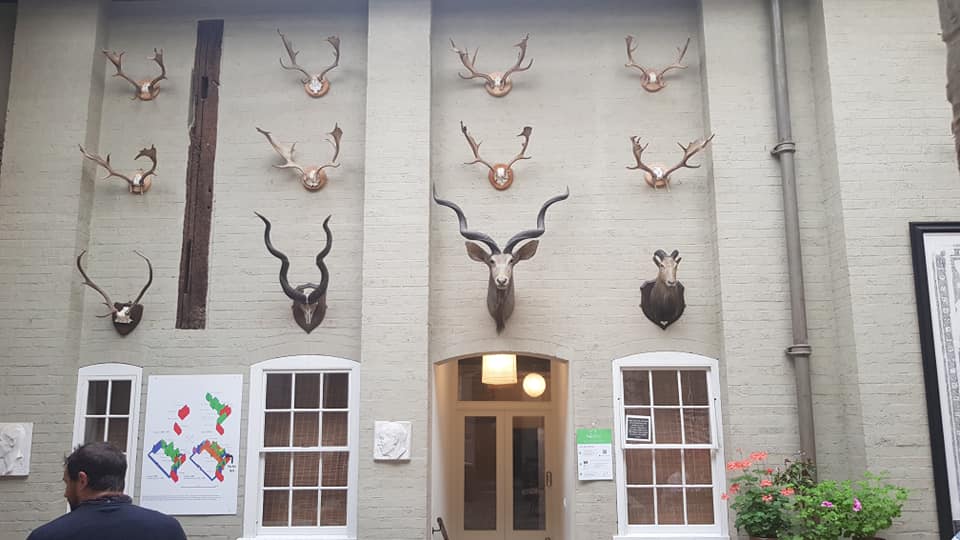 Take a picnic if you're going. That's not just because the foods predictably expensive its because its also pretty crap with limited choice the pantry is cute enough but god help them if it was ever busy! You're not supposed to take photos in the house or pantry but i like to laugh in the face of an A4 printed note.
Stonor Park Stats
Distance from Bicester: 41 mins
Sat Nav: Stonor, Henley-on-Thames RG9 6HF Click to load Sat Nav
Accessibility: 4/10 only accessible by car
Wheelchair friendly: No (litrally not even remotely wheelchair friendly)
Equipment upkeep: 10/10 (new play equipment)
Cleanliness: 10/10
Facilities: 4/10 cafe, toilets, parking etc
Age range: All ages but akward for 4-6ish yr old
Safety: 7/10
Fun factor: 6/10
Value for money: 5/10
Conclusion
Overall we're not unhappy we went we just feel a bit meh. We had high expectations but most families with kids a bit older or younger could spend a good few hours here. We won't return again but apparently there's a loyalty scheme available. This place has huge potential and I have a feeling it'll get better in the future so will watch this space but for now there's a lot better and cheaper things to do with your kids.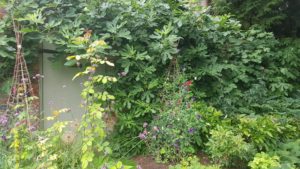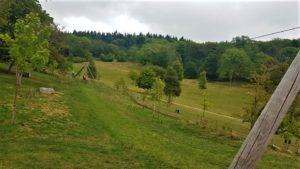 AOB
For more information you can find their website. Including some of Stonor parks Events HERE
For Statley homes in Berkshire and Gardens In Oxfordshire Click HERE