Well Wellington country park is awesome. Ok its just outside the 1 hour drive but only by 5 mins and its well worth the drive.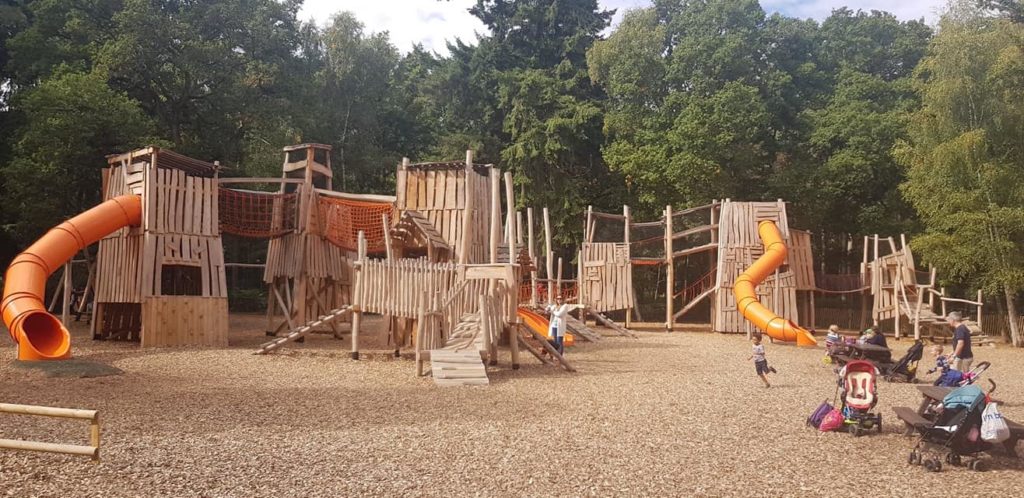 Wellington country park cost
Now many of you will start bitching about the cost and i get that i really do. This is a destination drive as a treat. If you're willing to pay a bucket load to get into Legoland to go on 3 rides because you've spent the day queuing behind fat kids eating doughnuts. Then you won't regret paying for Wellington country park. It'll cost you a lot less in the long run. Its a lot less stressful and healthier too.
There is literally so much going on here i doubt i will be bothered to mention them all. The parking at wellington country park is good, loads of spaces when we arrived. I can imagine it fills up pretty quick though. The entrance is in front of you its huge if you get lost its probably for the best if you go home and have a good long think about your life. The entrance is all part of one big building which has the cafe and shop too.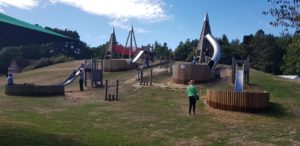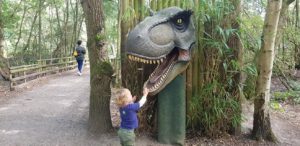 In, paid, walked through the shop and cafe after telling the kids around 50 times that no they couldn't have a fucking ice cream at 10am on a Sunday. (i didn't swear at them don't worry)
Just outside the exit into the park some absolute twat decided to place 2 giant connect 4 games. Nice one Gary. (doubt his name was Gary but this seems like a knobbish thing a Gary would do) took me fricking ages to pull Elliot away from the connect 4 had to use a bloody snack already.
Whats at Wellington country park
You walk in and can instantly see the lake to your left and the play areas to your right. kids headed straight for the wettest thing they could see which wasn't the lake. They found the gold panning thing its a paid for extra but not manned so don't worry just let the kids splash for a bit and shove some gravel in. They had no idea what it was. It could be a fountain of dog pee and they'd still splash in it.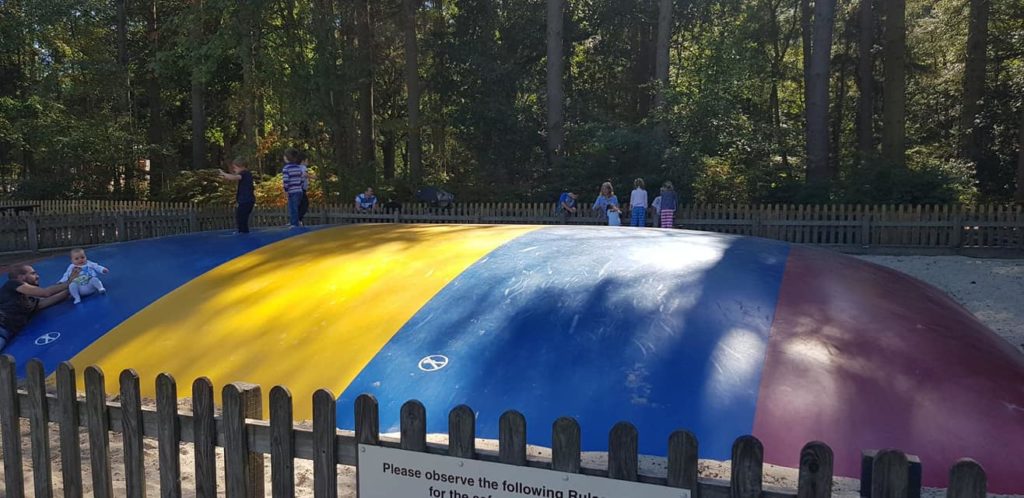 There are a couple of things in the park which are paid for. The train £1.50 under 3s free and the wellie wheels £3. It's a bit of a piss take after you've just paid to get in the place but they don't force you to go on them. Instead they strategically place them somewhere where there's no escape and if you're sightly hungover after a night out you'll pay the money to shut the kids up.
Clark went on the welly wheels. Elliot hulked out and threw a shit fit because we wouldn't let him on (another snack down! not going well). I've no idea why they're called welly wheels but they're motorised quad bikes that go round a pretty cool track in the woods. You need to be at least 4 but don't worry about packing the cash helmet they go about as fast as a pensioner at the post office counter.
Wellington country park playground
After this we decided to have a bit of a wonder we didn't get far before we spotted the holy grail, the beast, the messiah the dogs bollocks of play parks. I shit you not this place is amazing even old safety boy (husband) was impressed. If you've been to Stanwick lakes and seen the play area there you will understand just how awesome it is when i say its as good as if not better. Shut the back doors! never thought I'd sat that.
This is about as safe as you will ever get for a play park. The floor is as soft as a bed because its been stuffed with so much bark. I half wanted to lay down and sleep off the the rest of the headache but i didn't want to get escorted out of the park just yet.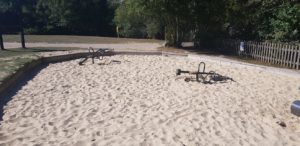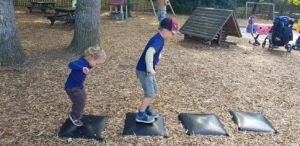 Its a mammoth timber frame with something for everyone (don't stick your 1 month old down the slide though use your brain) Elliot and Clark were in heaven. Everything high up is meshed in. Not once did i have to clench my bum. They can't slip out of the bridge slats, the can't fall off the top of the slide as most of them are tunnels and to be honest if they did they'd probably bounce right back up again. Don't get me wrong there's still plenty enough opportunity for head twatting and bone breaking but you get my jist. We could have spent all day just in the play park. Zip wire, slides, swings, Bridges etc the list is endless.
Wellington country park Train and Farm
However the choo choo of the train called us. It was right next door you can see it going round the track from the park. Got there queued up train pulled up people piled off…..driver comes over tells us its shut due to a fault for 45mins. Dude just say your going on your lunch break its ok were not idiots we can take it ……well Clark couldn't, queue the tears. Another snack down (supplies running low) and a promise for a ride later and he was fine again.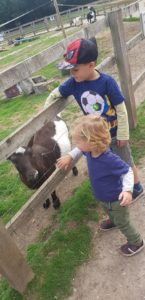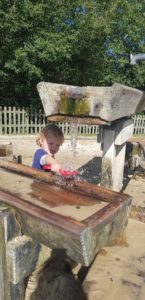 Off we trotted to find the Petting zoo. Pretty cute petting zoo nothing special (its no eco dragon farm) but Elliot and Clark loved it especially the goats. Everything else was a cow according to Elliot even the guinea pigs bless him. You can feed the animals but you need to buy the food at the entrance its the only place that sells the stuff. Don't try and feed the sheep a brioche like Elliot did its frowned upon and will probably make them ill.
Lakeside Walk & Dinosaurs
We went for a walk after this around the lake. It's really lovely its one of the longer walks but worth it if you like walking. Clark acted like we were making him treck the Sahara desert with no food or water. Seriously why do kids legs only ever become that tired when they start doing something the adults might enjoy.
Anyway the poor children survived the grueling hike around the flat lake. Be wary of the drops in some areas especially if your kids vear as much as mine. This whole walk we came across 2 other people so if like us you generally struggle with crowds and other humans do this walk and chill for a bit.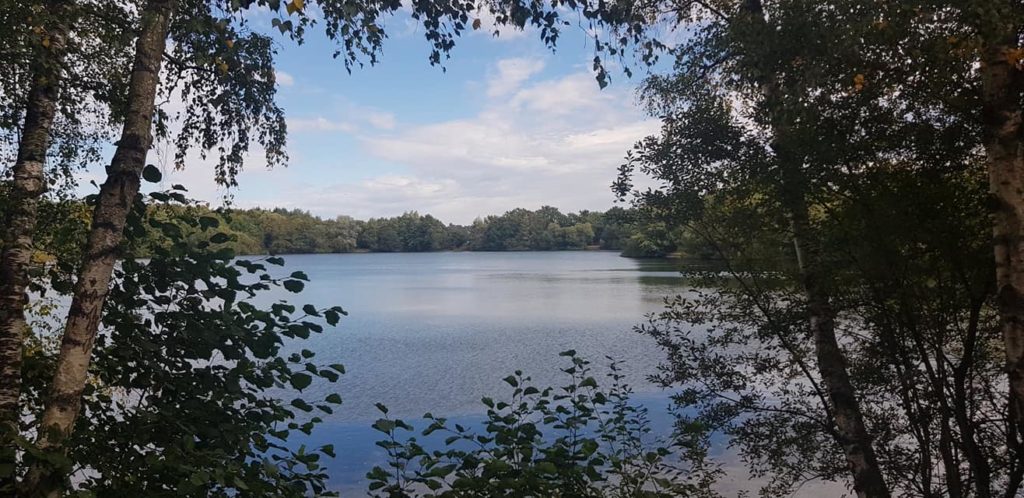 I'm going to have to speed this up a bit i'm waffling too much sorry. Got round the lake and came across another cool park. Smaller than the other beast but still lots of fun for the kids. They didn't last long as they spotted the dinosaurs lurking in the trees. Amazing this pace just keeps on giving. If your kids like dinosaurs they're in for a treat. Cool walk through in the woods with loads of huge dinosaurs Had to keep hold of Elliot mind as he kept trying to fence hop and ride the bloody things.
More play equipment
Got round yet another corner and came across more play equipment. Put your kid in the small tyre and watch them try and stop spinning its hilarious poor Clark.
Right next to this just hiding round the corner is the snakes and ladders area. Holy shit if your kids like slides this part is going to be their version of a bacon butty to an adult (unless your vegan or whatever in which case they'll love it as much as a vegan likes dust)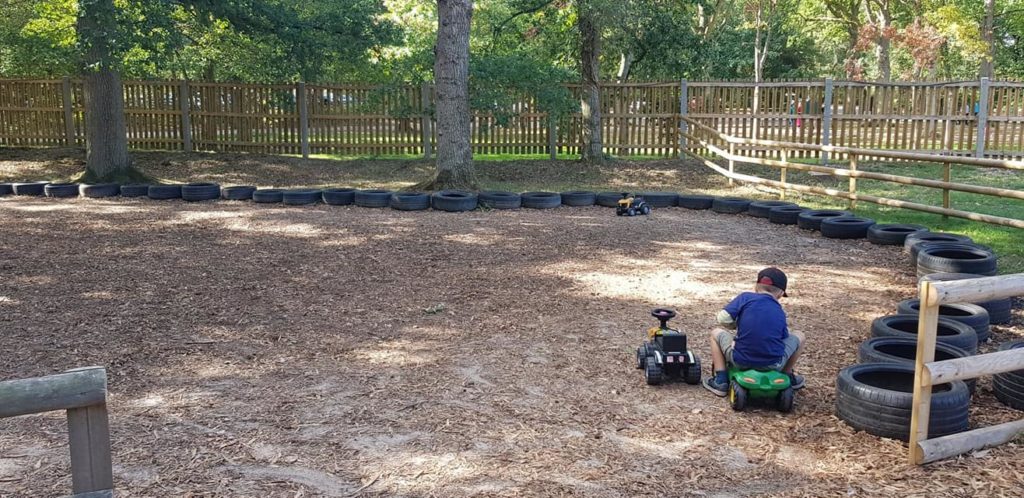 Impressive slides, do yourselves a favour stand at the bottom and catch your toddlers though. They'll come flying off them faster than a pregnant woman necking a bottle of Gaviscon. There's a splash park in this area too which we didn't use because we didn't fancy dealing with frost bite but it looks good.
Wellington country park cafe
By now we'd made more or less a full circle back to the entrance so we decide to have a spot of lunch. Cafe looks nice and clean food looked nice. Staff as usual looked like they just couldn't be arsed. All i wanted was a portion of chips.
I watched the young girl take around 5 mins to pick up the last shitty chips from the bottom of the dish to try and fill the bowl before I informed her that i won't be eating/paying for that. I could have said something sooner but i was in a dick mood and her face irritated me. Instead i chose to leave it and sulk like a child about my lack of chips.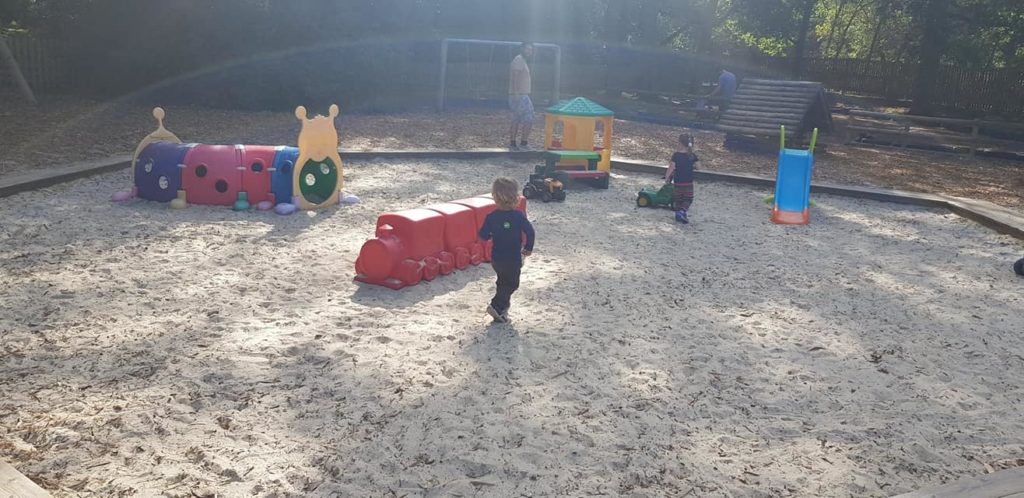 In the cafe there's an area for the kids to play with wow toys its ok not great but a nice idea all the same. You can eat your picnics in here as long as its not between the peak hours. There are lots of shelter for picnics outside too including a big marquee.
Food eaten then we headed to the last bits. The water play and sand pit. There was another cafe by these bits and its right next to the mini golf which is a good freebie but we didn't have the time. Sand and water play area is great so take a towel and a change of clothes. My husband hates these areas but me and the kids love it, they get messy and have fun, therefore don't whine at me for the duration. Well worth the clothes change if you ask me. The sand pit has some cool diggers etc its a nice area not to be missed.
Wellington country park stats
Distance from Bicester: 1hour 5 mins
Sat nav: Odiham Rd, Riseley, Berkshire RG7 1SPClick to load sat nav
Wheelchair friendly: yes
Equipment upkeep: 9/10 some parts need updating
Cleanliness: 9/10 very clean no dog poo in sight
Facilities: 10/10 cafe, toilets, parking etc Toilets everywhere around the park too
Age range: All ages
Safety: 8/10 lake side a bit dodgy
Fun factor: 10/10
Dog friendly: yes with restrictions
Conclusion
We did a lot more than I've stated in this review but my fingers are getting tired and I'm sure you're losing the will to live. Get your butts down here its really great. We loved it so much were thinking of camping there next year. Yep that's right they have a camping area too with full access included in the price. Make sure you go on the train it's a good train ride with a dinosaur area and a cute fairy village to spot on the way round. They have soft play for 2 years and under too.
Dogs are allowed on leads which is fine by us saves us getting mauled by a Jack Russel. Its always the short ones with the attitudes (exactly like humans) You can spend a whole day or weekend here and still not do everything. We for sure will be back. I've missed lots out but i'm sure if you go you'll figure it out for yourselves. Yes its expensive but the place is well looked after all we saw all day were staff cleaning up where ever we were. Its a place worth paying for and driving to.
AOB
To check out more details about Wellington country park check out their website HERE
For more country parks then check out the map HERE loads of the other i review are Free